Upcoming Events
Foundry at Effects Americas 2019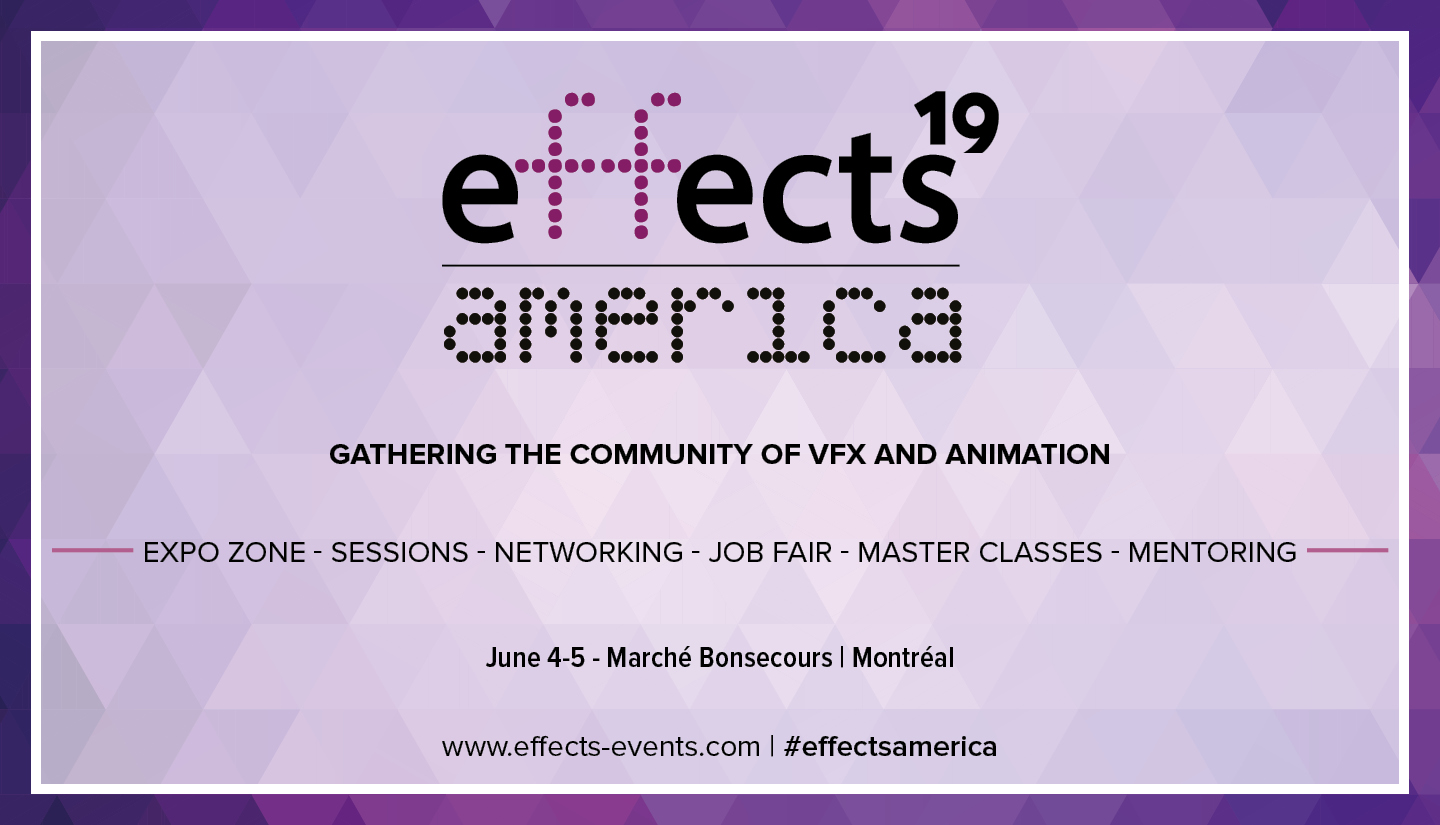 Coming to Effects Americas 2019?  Don't miss Foundry!
We have several INCREDIBLE sessions taking place during the event this year - see below for more details. In addition, we'll be hosting a very special FREE Masterclass the Monday before the show - see below on how to register.
If you want to set up a demo - or need a free expo pass for the exhibit area and our two expo sessions - please contact us at sales.events@foundry.com.
FREE Masterclass sponsored by Foundry
With Andrew McPhillips, VFX Supervisor, Spin VFX
Monday, June 3rd
Two Sessions:
9:30 a.m. to 12:30 p.m.
2:00 p.m. to 5:30 p.m.
This is a rare opportunity to learn from longtime Katana expert Andrew McPhilips (formerly of Sony Imageworks, Method Studios). He'll teach attendees the way to approach look development and lighting in a robust, scalable and procedural manner using Katana, Arnold, Nuke, Maya and Substance Painter. Thank you Spin VFX, Lost Boys Studios and Autodesk for your support.
LOCATION: Lost Boys School
2261 Avenue Papineau
Montréal, QC
Canada, H2K 4J5
Max. number of participants per session: 10
Registration required. Spots are limited!
Expo Session - included with Expo Pass
Automatization: From Challenges to Solutions for an International VFX Studio: presented by DNEG
Tuesday, June 4th
10:45 a.m. - 11:45 a.m.
Effects Americas - Marché Bonsecours
DNEG Montreal's 2D Compositing Supervisors, Romain Bouvard and Remi Martin, will approach one of the most important challenges within a global facility: how to develop automation that works well with multi-site workflows, and how to build tools for artists that lets them work in a distributed fashion. Through an exploration of practical examples used for templating and batch processing, discover how DNEG has optimized its internal Nuke experience with tools that work at both local and global scale.
Expo Session - included with Expo Pass
Nuke Sneak Peek: What's coming up in compositing and review from Foundry
Tuesday, June 4th
12:00 p.m. - 12:25 p.m.
Effects Americas - Marché Bonsecours
Join Terry Riyasat, Foundry's head of creative services, where he will give you a preview into some of the new features and updates of the upcoming Nuke 12.0 release. As well as a tantalizing peek into the latest developments in Nuke and NukeX, you'll also get to see what's in store for our review tools: Nuke Studio, Hiero, and HieroPlayer.