Upcoming Events
Foundry is sponsoring the next generation of Modo game artists at Global Game Jam®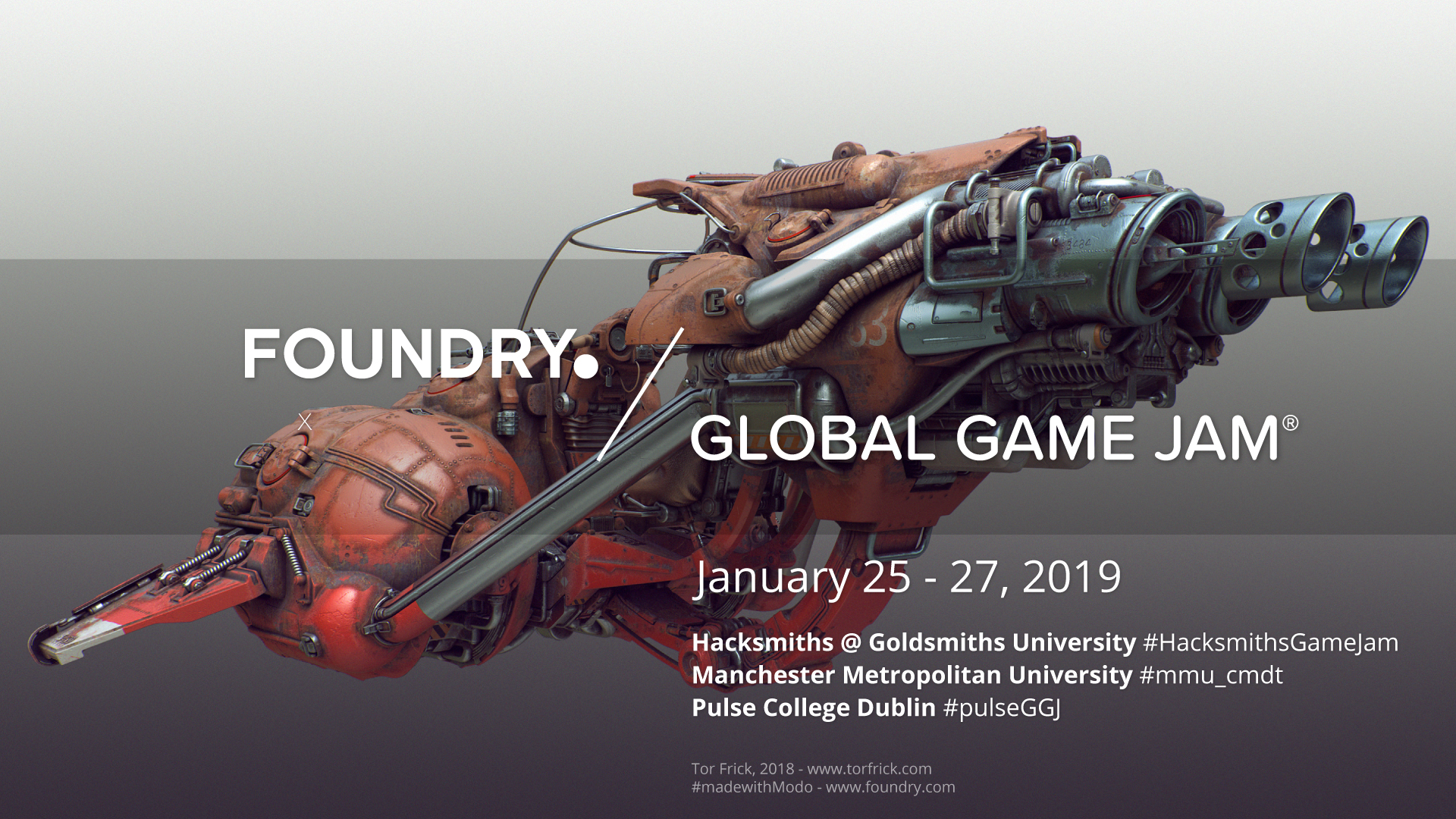 The Global Game Jam (GGJ) is the world's largest game jam event (game creation) taking place around the world at physical locations. With over 60,000 developers taking part this year, it's set to be the biggest yet and Foundry is so proud to be sponsoring Hacksmiths @ Goldsmiths University of London, Manchester Metropolitan University and Pulse College in Dublin. 
In addition to helping to keep the developers alive (with food and drink), we're also excited about the custom Modonauts t-shirts that have been designed for each of the locations. These are exclusive for GGJ participants in 2019 so connect with the teams and watch the event live. We'll also be handing out stickers (everyone loves a sticker) and have some famous Foundry faces drop by: Matt Cox, Principle Engineer; Dan Ring, Lead Research Engineer; and Emma Haley, Lead QA.
Foundry is the maker of Modo, Nuke, Katana, Colorway and Mari. 
Foundry designs creative software technologies used to deliver award-winning visual effects and 3D content for the design, visualization and entertainment industries. Our software advances the art and technology of visual experience in partnership with creative leaders across the globe.
Photos from the event