Upcoming Events
FOUNDRY AND MODO WILL PROVIDE DAILY INNOVATION INSIGHTS AT PI APPAREL LOS ANGELES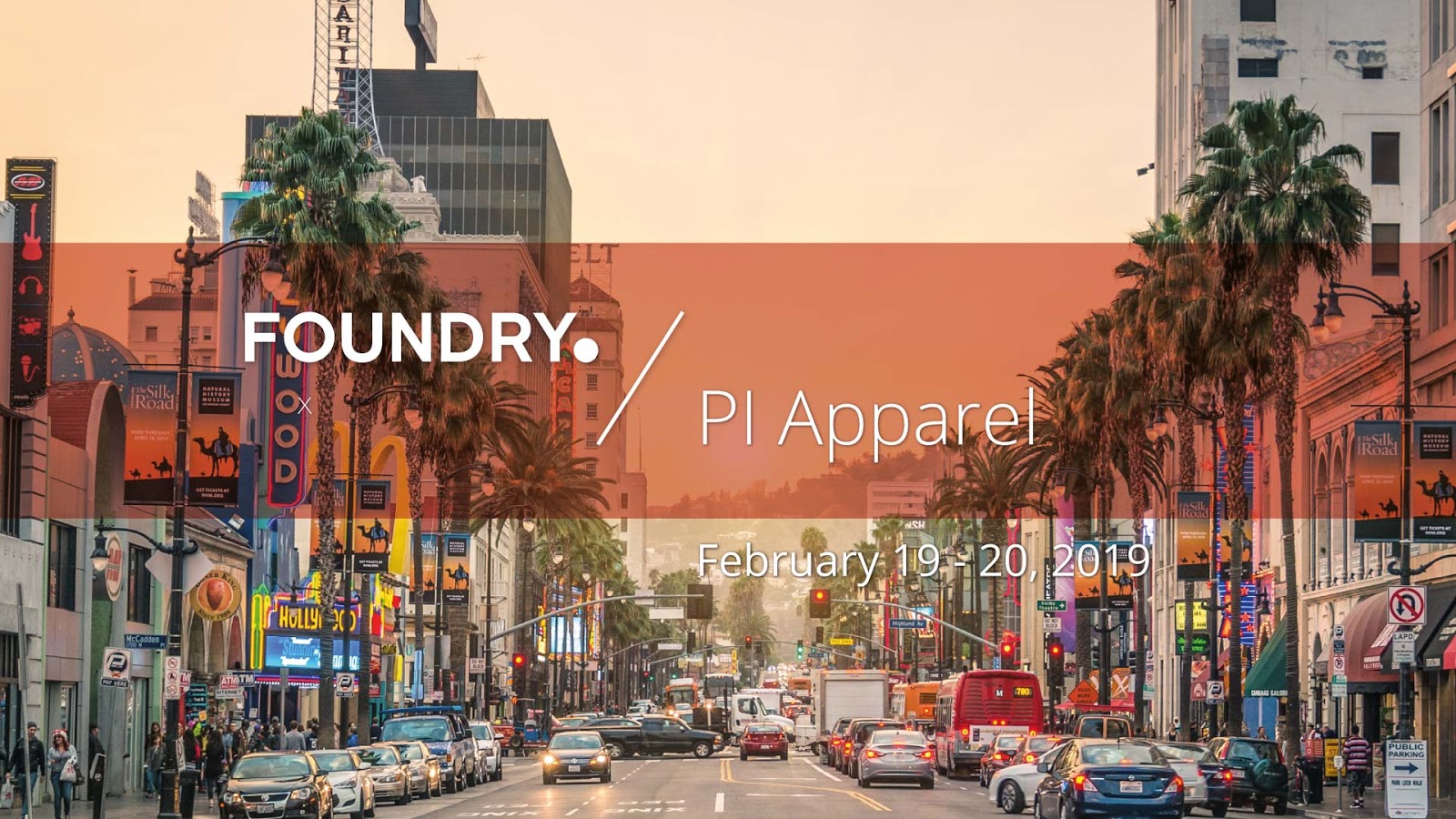 Foundry and Modo are providing daily innovation insights at PI Apparel Los Angeles on February 19th & 20th, 2019
After our wonderful experiences connecting with our partners at PI Apparel in LA, New York and Milan in 2018, we are so incredibly honored to be partnering with the PI Apparel team to provide a daily technology and innovation insights magazine to attendees. 
2018 saw Modo become the gold standard for creating photorealistic footwear and apparel visualization workflows and we aren't slowing down in 2019 with specific, procedural features to accelerate the creative process and get brands to market faster.
At PI Apparel Milan in November 2018, Brendon Marczan rounded out the first day with his controversial '3 things' speech which he wrapped up into an article that you can read below. This became our most read article in 2018 and have had so much fantastic feedback from brands and manufacturers sharing their vision for innovation. 
In addition to our Foundry Insights magazine our superstar Senior Creative Specialist, Ellery Connell, will be joining an exclusive panel hosted by Avery Dennison and including Foundry's existing partners, Swatchbook and our ColorwayAR partner, The Footsoldiers. 
We are currently booking premium on-site and off-site meetings for the event but we have very limited spaces. To get in touch, please email Brendon:  marczan.brendon@foundry.com 
PI Apparel Los Angeles
19th & 20th February, 2019
The L.A. Grand Hotel Downtown
333 S Figueroa St, Los Angeles,
CA 90071, USA
Foundry is the maker of Modo, Nuke, Katana, Colorway and Mari.
Foundry designs creative software technologies used to deliver award-winning visual effects and 3D content for the design, visualization and entertainment industries. Our software advances the art and technology of visual experience in partnership with creative leaders across the globe.
See you there!