Upcoming Events
Foundry + Modo are sponsoring Vertex London 2019 with a sneak peak at Modo 13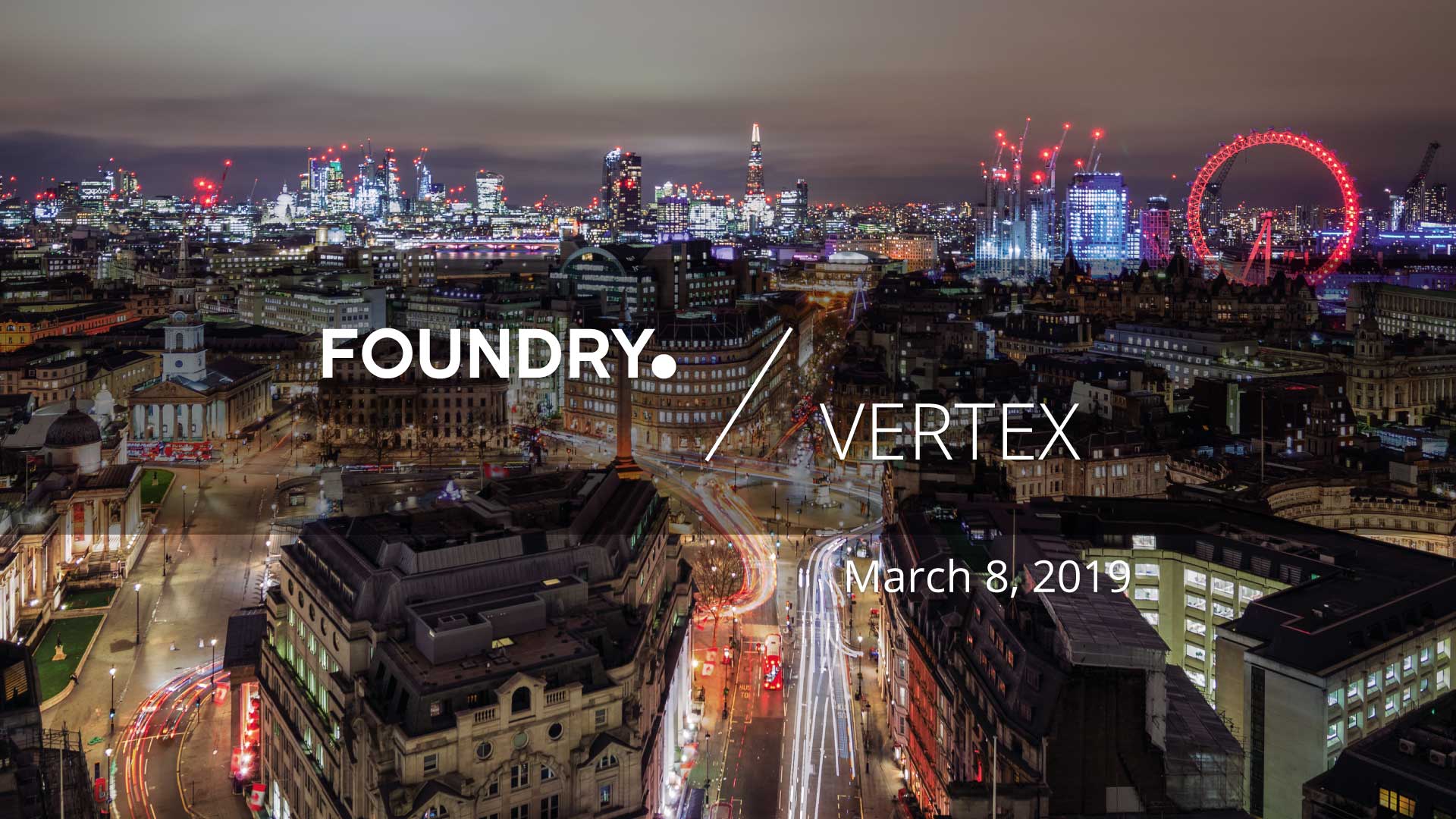 Vertex is only in its second year but has over 1,200 attendees from all over Europe including senior developers, artists and innovators from the world's leading gaming and visualisation organisations. On the sponsor stage we will have the Modo Product Designer, Greg Brown, providing a sneak peak at Modo 13 features.
In addition to Greg's presentation, we'll have a demo booth with our Creative Specialist team able to answer any of your Modo questions. Limited edition Modonauts Vertex t-shirts and stickers (everyone loves a sticker, right?) will be handed out on a first-come, first-serve basis so make sure you drop by the booth as soon as possible. AMD has provided us with some incredible kit for our presentation and demos.
From Games, VFX, VR, Character Conceptulisation, Real-time Creation to Product Visualisation, boost your skills with leading industry artists and learn from the world's best creative studios no matter which area you specialise in.
Key information:
Vertex London
Olympia Conference Centre 
Hammersmith Road
London W14 8UZ
Book tickets: https://www.futureevents.uk/vertex
Foundry is the maker of Modo, Nuke, Katana, Colorway and Mari.
Foundry designs creative software technologies used to deliver award-winning visual effects and 3D content for the design, visualization and entertainment industries. Our software advances the art and technology of visual experience in partnership with creative leaders across the globe.
A huge thank you to the AMD team for their support of Modo at Vertex.