First Modo Roadmap: a path to transparency
Is no news good news?
Usually, no news is good news. Whilst this is true, one of our core values is commitment to our users. When we ask for your feedback or we receive your ticket, we don't just move on. We listen, we acknowledge and then we put it into practice. 
Many Modo users have been asking us for increased transparency, and so we listened. From now on, we're going to share more with you during the different stages of Modo's product journey. We want our users to be more involved and informed in the evolution of Modo. This is why more news is now also good news.
As part of our transparency dedication, we have hosted the first Modo Roadmap Livestream. We've announced an important change related to our usual release cycle, explained the reason behind it and, most importantly, we've shared insights into our plans for the entire Modo 16 series of releases.
Without further ado, keep on reading to find out more!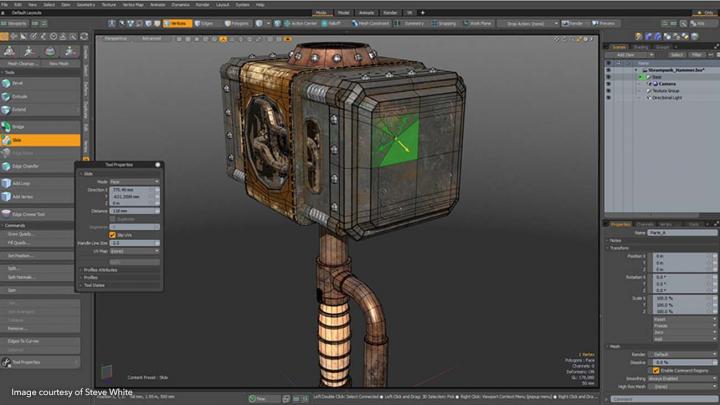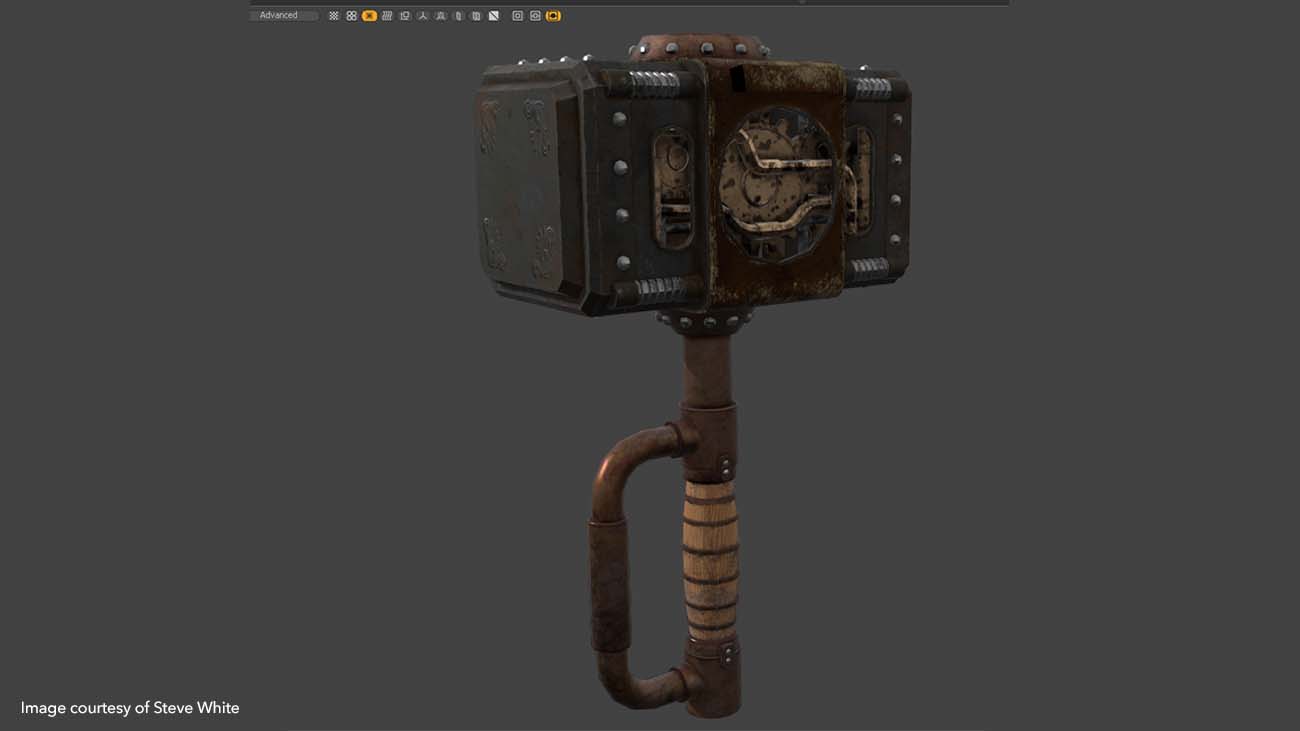 Less is more
Our first important announcement is that the three releases per year are being replaced with a two-release cycle. This will allow us to have bigger blocks of development time, translating into a superior set of features, especially in terms of quality. Therefore, the Modo 16.0 release will take place at the end of April 2022 which will be followed by the Modo 16.1 release at the end of October 2022. 
Modo 16.0 is now already in public beta and we encourage you to test it as we are excited to hear what you think.
The public beta for Modo 16.1 will be out early September 2022 and, rest assured, we will remind you to test it.
Modo 16.0 is around the corner
Modo 16.0 introduces many new features in modeling meant to increase the speed and flexibility of asset creation, as well as its usability. One of these features is our new MeshOp Bridge tool which further expands our procedural modeling capabilities and can work across both geometry and curves. 
We've also added many valuable improvements in the inter-connected Slice Effectors and Primitive Slices which make the tools much more usable and more interactive. In support of the improvement, we have included Interactive Profile Presets which allow you to leverage scene items in the same way you would for standard presets.
Also relevant to the modeling workflow, we've added an advanced selection tool and a new variable strip width feature in MeshFusion.
On the rigging, animation and deformation side, we've added the Wrap Effector which can easily deform models with a simplified cage–this produces much smoother results and requires less computation than our existing Wrap Influence Deformer. 
As measurements are a crucial part of the visualization process in animation, we have added the Ruler/Grid MeshOp which allows you to select certain points on various meshes and then create measurements between those various components. In further support of animation, we have introduced the Action Exporter, enabling you to apply multiple actions as various animation cycles.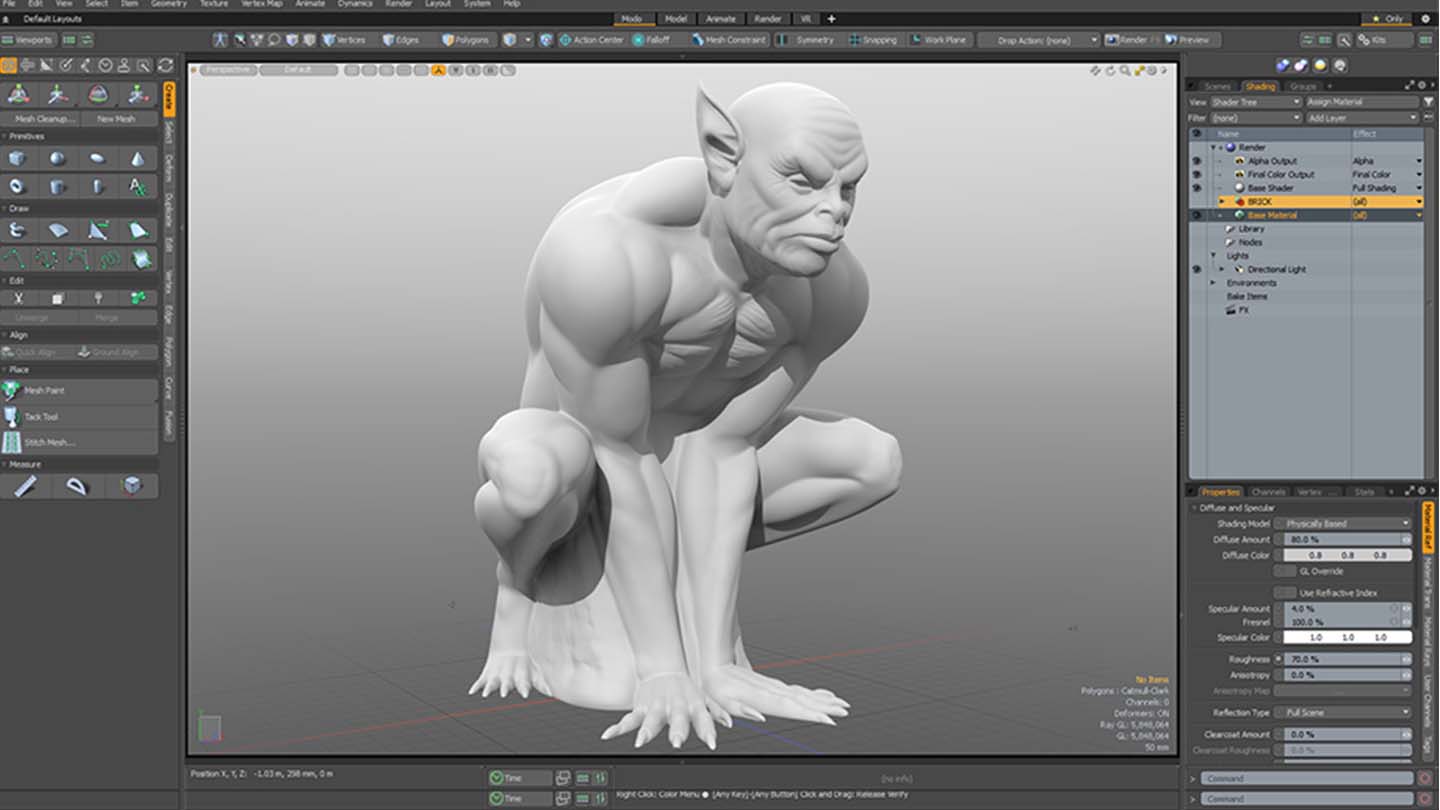 Moving on to shading, we presented a set of enhancements to the Shader Tree making it more readable and illustrative of how it actually works, as well as the Texture Cache which is an amazing automated baking tool that can improve scene interactivity and provides a better visualization in viewport with some great new icons that were designed by Mateusz Losinski.
Rendering in Modo 16.0 also got its share of attention from our development team by including the mPath interactive light adjustment—a quick cam tab in the F9 render window that has basic controls of our lights—and an Intel Denoiser update which provides better preservation of fine details.
We've supported Rhino for a long time now but there was a need to keep up the pace as our last version supported Rhino 5: that's why we will now support Rhino 7, a much-expected addition for importing and exporting.
That's a wrap for Modo 16.0 for now but we still have more good news to share, so keep your curiosity at the ready for the final release in April 2022!
Additions and improvements in Modo 16.1
Before getting into the Modo 16.1 spoilers, we feel it's sensible to mention that these are features that we are currently pursuing but not committing to—not all these features will make it into the final release. Sometimes, some of these features require refinements and, as you know, great results take more time—more than an actual release cycle allows. We are sharing our broad goals and intend to hold a second roadmap Livestream in fall 2022 so we can update you on our progress and show you the features that are more likely to make it to the final release of Modo 16.1.
Your feedback has a real impact on our priorities, so please feel free to let us know which features you'd like to see in action next.
We are working on a decal workflow that has two types of decals: planar decals and seam decals. Both of them are game-oriented and, as there's no better way of explaining than through visualization, check out one of our previous Livestreams where András Vigyázó shows us how he uses decals. His work is inspiring us to conform to how decals are used and streamline the workflow.
Performance is high on our list of priorities and Mesh view objects are the first phase of a performance initiative being undertaken by the Modo team. Results of the first phase? Improved interactivity and reduced scene load times. Additional phases will follow, building on this foundational work to improve many key, performance intensive areas of Modo.
There are great improvements on the rendering side. First off, we'll have GPU accelerated shading in mPath, contained in a new more elegant and functional render window, and we'll be also adding an mPath preview capability. 
There are many plans for shading and viewport too in Modo 16.1, including the implementation of Tri-Planar projection and the ability to display the width of curves and edges in the advanced viewport. Also, we are looking at a modeling-specific shader for the advanced viewport that helps you see shapes better, without the overhead of fully shading an entire scene with the Shader Tree.
The most exciting news for the file I/O arena is that we will be taking over the Substance plugin, and it will become a native part of Modo going forward. This will be an opportunity for us to fix some of the current issues in the Substance plugin so we can continue supporting it along with its growth. 
We'll be bringing more improvements in terms of modeling and workflow too such as the Lace tool and Bezier Curves enhancements, as well as new additions—a new pie menu system called OmniPie and a PolyHaul new modeling tool that streamlines modeling operations.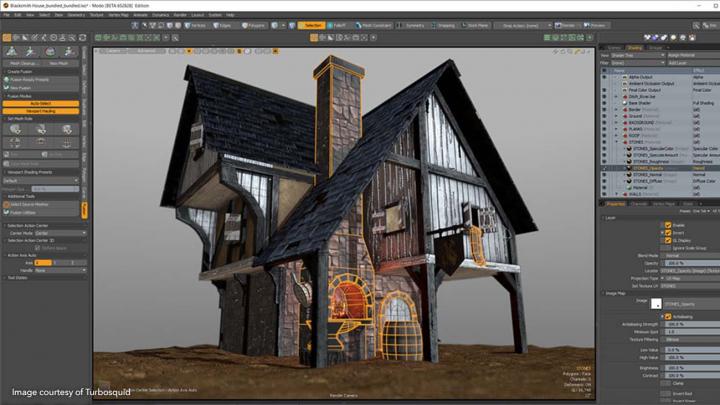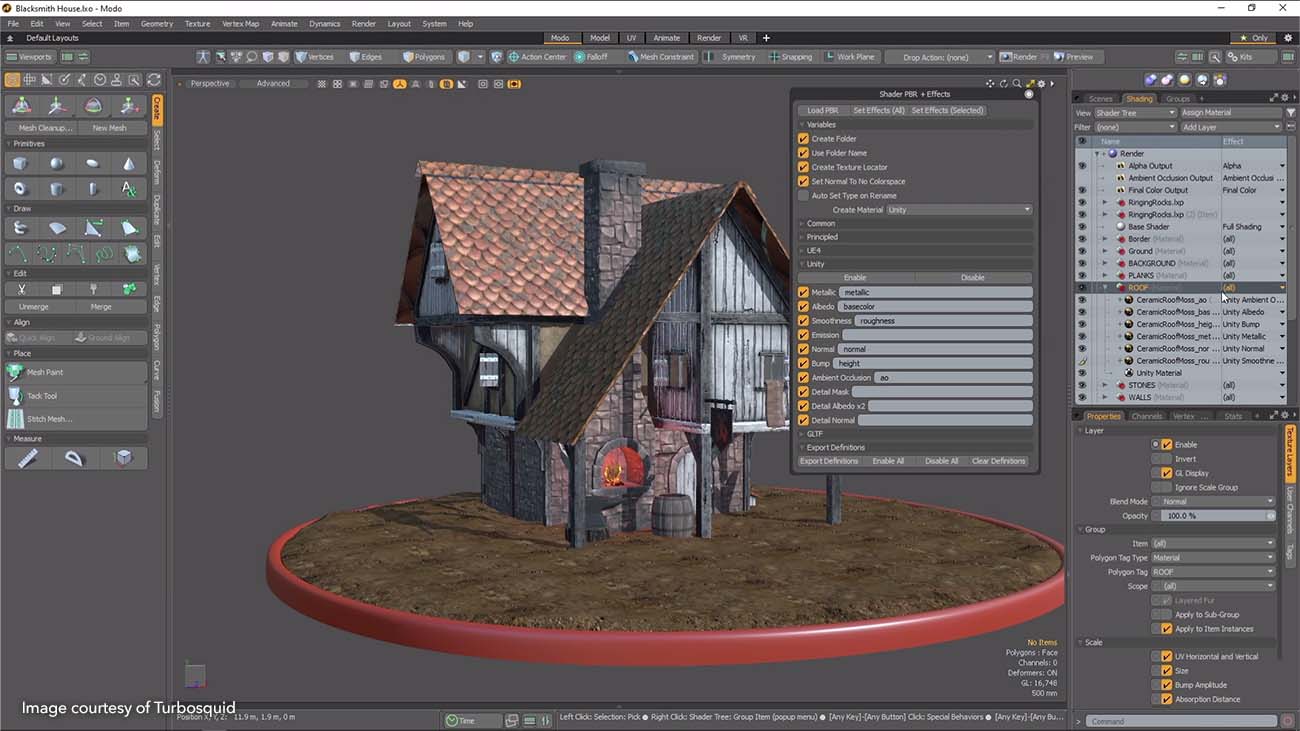 Was that all?
You've made it this far, we appreciate your interest in our future plans for the Modo 16 series. We're excited we were able to share with you what we have been working on so far, what we intend on working on, and our honest thoughts in the interest of transparency. We innovate, we commit, we improve, and we listen. While our goals and priorities might change over the two-release cycle, we have one constant goal: to make it easier for you to work with Modo so you can focus on being creative. Keeping you informed is an essential part of this.
Things to look forward to in the near future:
Go behind the scenes with Modo Artist Spotlight, Yuya Takeda, whose artwork you'll see throughout the whole Modo 16 series 
Modo 16.0 release in April
Roadmap deck which we will share with you next month for an in-depth understanding of our plans (psst…it will include a survey for you so we can hear your feedback)
An exciting new user-focused initiative providing an improved stream of content
Special thanks to those who contributed—Steve White, William Vaughan, Ian Brown, Yuya Takeda, András Vigyázó, Mateusz Losinski and all of our awesome Alpha testers.
Don't miss a thing - check your Modo email subscription
Simply login to your Foundry website account and make sure that 'Modo Product updates' is ticked on your email preferences and we'll make sure you get the latest updates direct to your inbox. Don't have an account yet? Sign up now!
Can't wait until the release? Join Modo 16.0 public beta