Kit
Automatic Character Setup (ACS)
Automatic Character Setup (ACS) 2 Kit demo
Watch demo
Auto Character Setup (ACS) 2 kit is a production-ready, automatic rigging solution for bipedal characters. ACS 2 simplifies technical tasks with an interactive drag-and-drop workflow that enhances intuitive Modo character design without sacrificing the depth you need for professional use.

Quickly and easily adjust the flexible rig to work with a wide range of characters, and enjoy streamlined processes for binding, weight painting and applying corrective morphs. Export to Unity or Unreal Engine with a single click.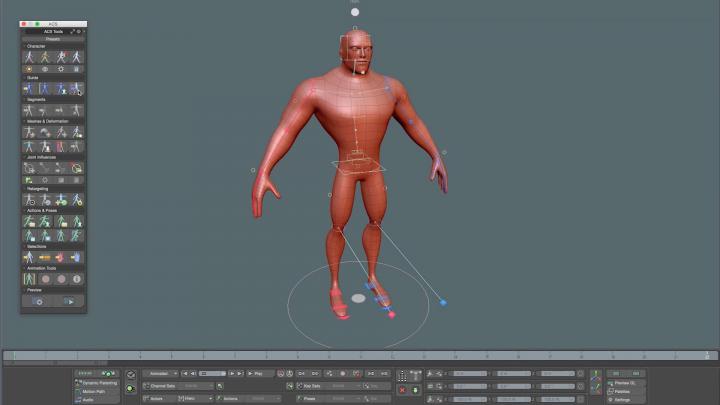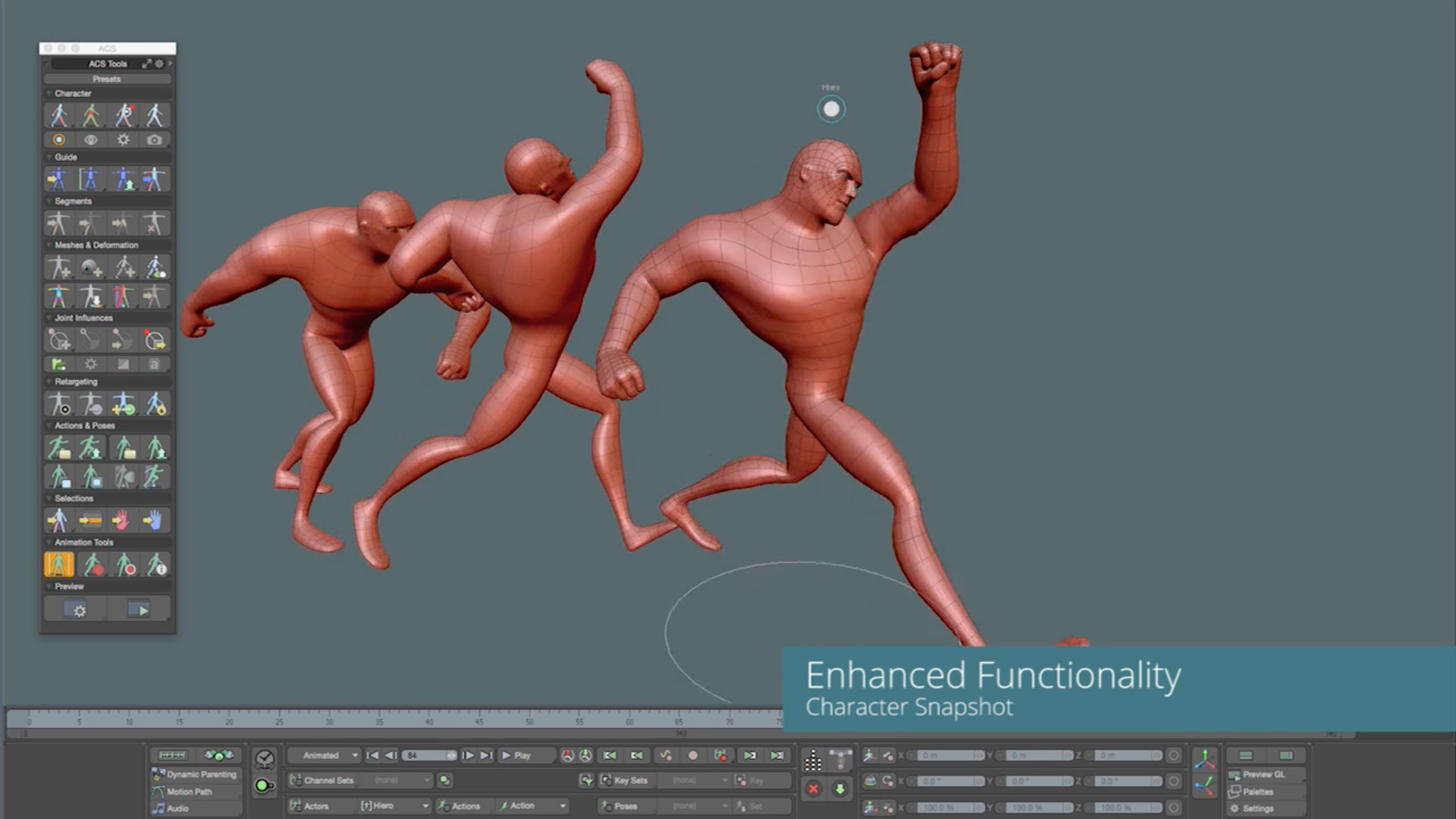 Features
Preset-based poses and actions library for storing and reusing animation data across scenes or even different characters
Retargeting support with the ability to animate over motion capture using both FK and IK rig controls (requires ACS 2 rig)
IK/FK matching (requires ACS 2 rig)
Squash and stretch controls for limbs and torso
Poses and actions mirroring tools
Bind mesh proxy mode for faster playback performance and the ability to pose a character with rig controls hidden
Robust selection tools that make it easy to select various parts of the rig; supports Modo's native item selection sets
Animation tools for editing keys for either entire character, selected controls or selected channels only
Dedicated Animate Palette increases animation efficiency
Support for Mixamo's rigged characters, which includes the ability to reuse characters' proportions and weight maps
Snapshot command for freezing a character's current pose into a separate mesh layer Improved baking that supports baking multiple actions and custom naming schemes for the output skeleton
Improved preview tools for creating animation previews with a minimum number of clicks
Product information
Package contentOne Biped Rig preset, Three Joint Influence presets, Two sample character models, four sample scenes, one set of sample poses, online manual with 3+ hours of training material.
Experience levelBasic knowledge of Modo and character rigging and animation concepts recommended. Advanced knowledge of Modo required to enhance default rig with custom additions.
LanguageEnglish
Minimum Modo versionModo 801 SP4 and later