Import Speed Improvements
Artists and Production Staff often have to import a high number of boards, which can be time-consuming. In Flix 6.3, panels are created in bulk, the interface is released faster, and rendering is taken care of in the background, cutting down import times by more than half!
More Secure than Ever (HTTPS - SSL/TLS)
Flix 6.3 comes with an extra layer of security for all communications between end-users and Flix Server. Productions can be safe in the knowledge that all communication and data can now be encrypted, adding to Flix's pre-existing secure signing and authentication mechanisms.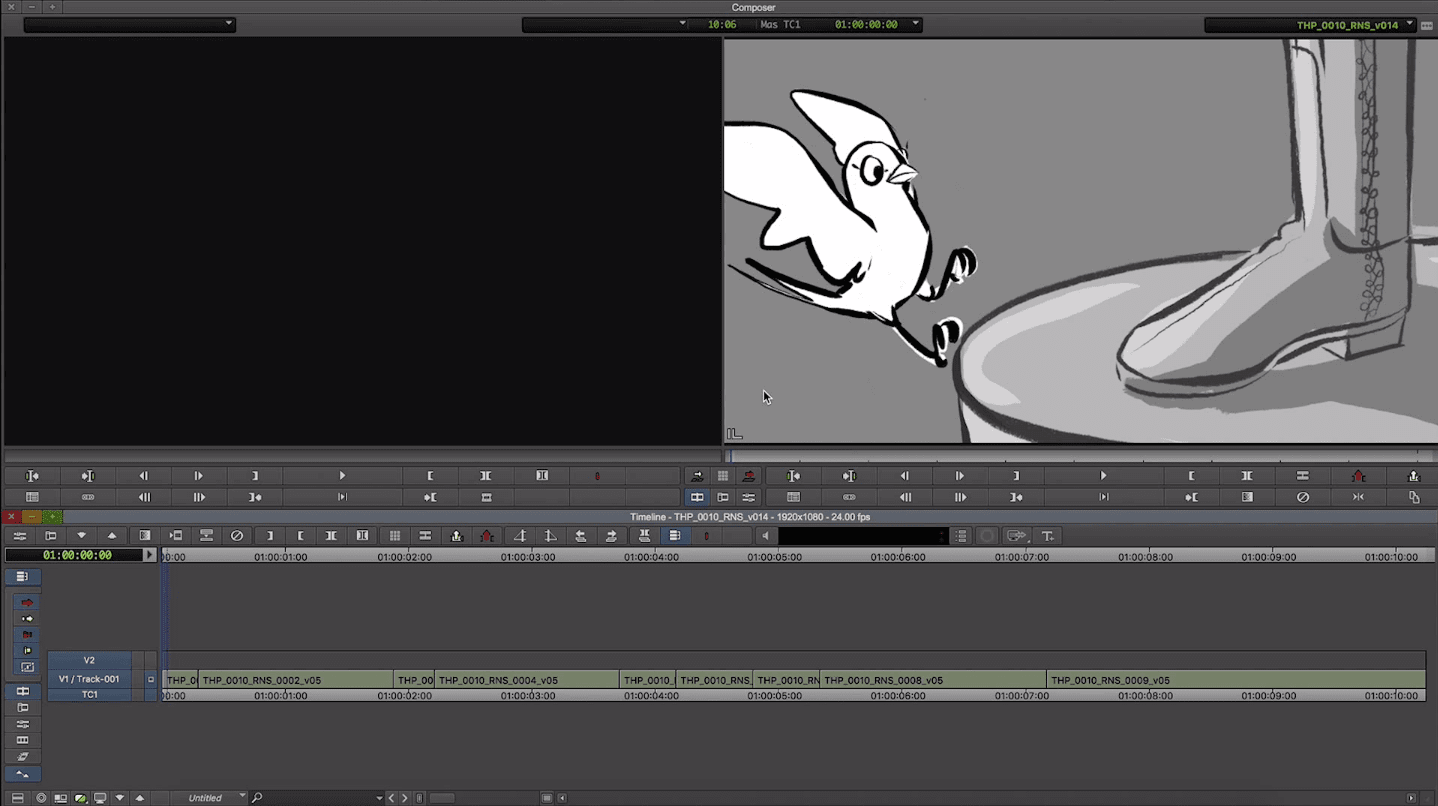 Improved Avid Dialogue Workflow
Keeping track of ever-changing dialogue between Story and Editorial can be challenging. To solve this, Flix 6.3 gives Avid users access to the latest dialogue in a convenient captions file, available with every editorial delivery. This offers greater visibility and flexibility while experimenting with panel and dialogue timing.
Continued Improvements
We're always taking on feedback and striving to create the best experience for our users. That's why Flix 6.3 sees more continued improvements: the new Sort properties make it easier for Avid editors to cut in new deliveries, the new Duplicate Panel button allows Story Artists to reuse boards more efficiently, and Tech Teams can now benefit from more organized and structured asset storage.
Storyboard Pro Support
Storyboard Pro artists rejoice: now you can easily import a sequence drawn in your favorite app into Flix as a new sequence revision. Boards created in SBP are now a part of the Flix ecosystem thanks to Flix 6.2, so SBP users can enjoy the full Flix experience: file management, editorial round-tripping and unbridled collaboration, which lets everyone in the production have visibility over story development. To top it off, camera moves and working with overscans between SBP and editorial is now a seamless process over which production and editors have full control.
Panel Comments
Flix 6.2 introduces an all-new comments system which allows users to write feedback, thoughts, and notes on individual boards in a sequence. Any comments written on a panel are flagged, so you can see at a glance which boards require attention. The result: cohesive creative collaboration thanks to more streamlined communication between users and stakeholders.
Smart Panel Reuse
Never upload the same file twice: Flix now knows whether a specific file has ever been imported in the past, and will reuse the existing panel instead of creating a new one. You'll never have to keep track of boards your freelance artists touched outside of Flix—just import them all and Flix will only process the ones it's seeing for the first time. Enjoy greater flexibility when working offline and a more fluid workflow when working in Storyboard Pro as unchanged panels won't get re-imported into Flix.