News
Foundry announces Google Cloud as partner for new visual effects cloud offering – Athera
Foundry is announcing Google Cloud Platform as the underlying cloud service provider for Athera
Known in beta as Project Elara, Athera is the cloud-based technology tipped to transform visual effects (VFX) workflows.
Craig Rodgerson, Chief Executive Officer at Foundry, added: "The partnership with Google has enabled us to build an industry-leading tool in cloud technology. Google Cloud's capabilities provide Foundry with the infrastructure needed to scale up Athera and realise our goal of providing an end-to-end cloud services solution for VFX studios everywhere."
Athera will be hosted on Google Cloud Platform, incorporating Google's unrivalled GPU, networking and storage capabilities. It enables VFX studios and freelancers to move their entire pipeline into the cloud. Athera centralises storage, creative tools and pipeline in one place, giving users on-demand and flexible access to their preferred industry tools, including the Nuke family, Katana, Modo, Mari, Cara VR, V-Ray, Houdini and Blender.
Jon Wadelton, Chief Technology Officer at Foundry, commented: "Many of our customers have shared their enthusiasm about how cloud technology can transform their workflows. Working alongside Google Cloud, we will be able to open up new doors for studios and freelancers to access industry leading tools from any location, on flexible terms which are better suited to the ebb and flow of their business needs."
Adam Massey, Director of Strategic Technology Partners at Google Cloud, commented: "We are excited to be partnering with Foundry on the development of Athera. We are looking forward to seeing how Foundry's capabilities can open up new opportunities for the VFX industry."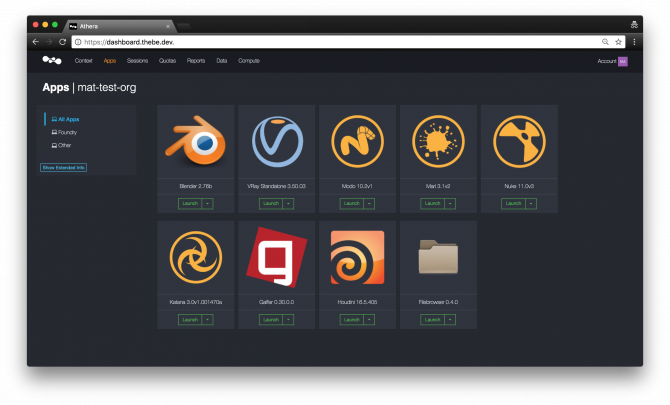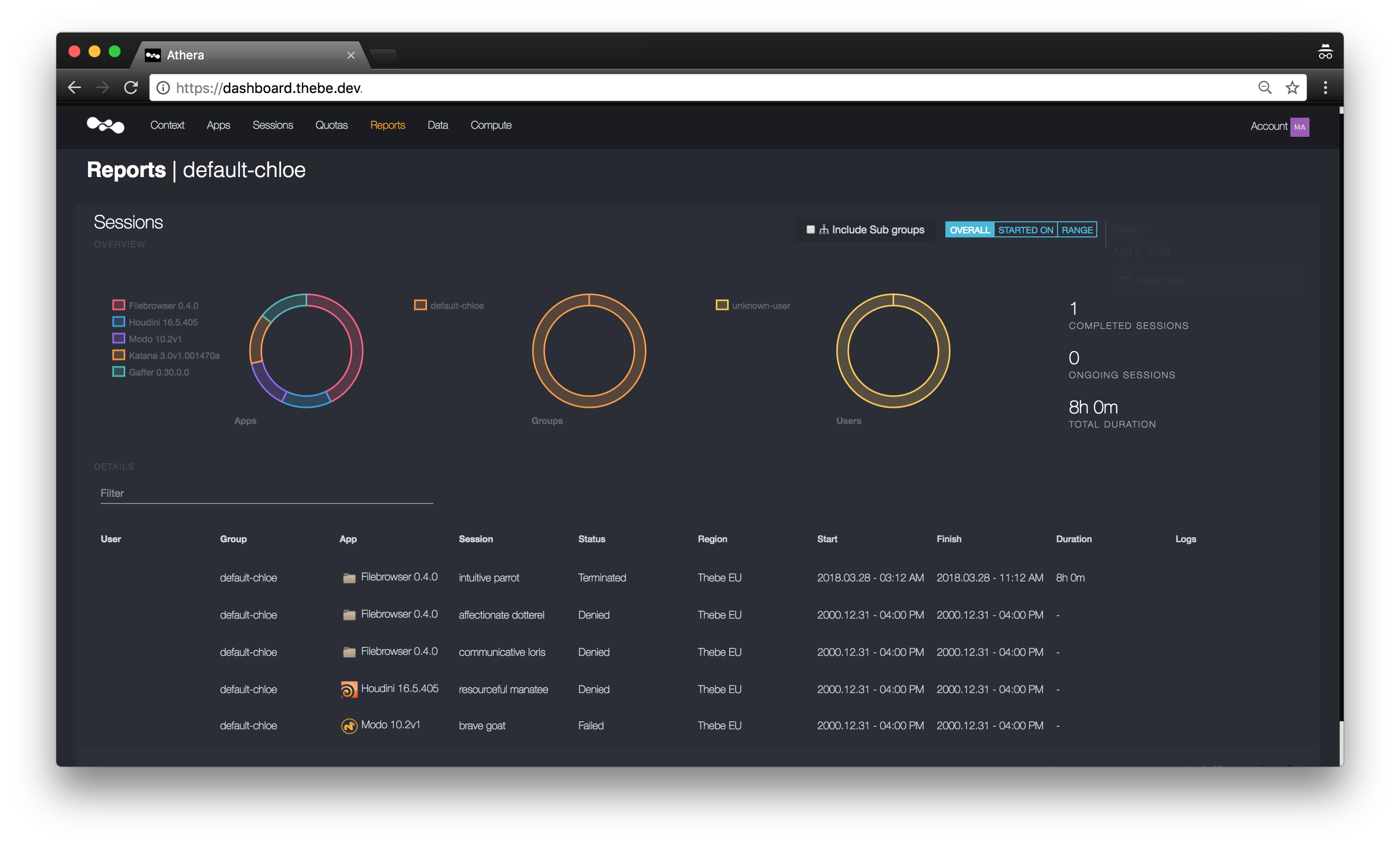 In addition to its networking and storage capabilities, Google Cloud Platform provides essential security for its users. Premier media and entertainment cyber security firm, Independent Security Evaluators (ISE) has been engaged to provide the security audit for Athera. ISE performs rigorous, manual security assessments, and serve as trusted advisors to many of the major industry content owners.  They have advised industry associations Motion Picture Association of America (MPAA) and Content Delivery & Security Association (CDSA) on numerous initiatives, primarily related to application security.
Studios and artists will be able to request an Athera trial from April 26, as the platform prepares for its commercial launch. 
Update 12/2019
Please note that the Athera platform is no longer available and we are not accepting new projects.
Foundry remains committed to helping customers create and collaborate from anywhere, and we have some exciting future plans for cloud and collaboration across our product portfolio.
In the meantime, for any enquiries related to Athera, please email contact@athera.io.