News
Foundry launches Modo 10 Series to enhance creative exploration process
Modo 10 Series: Creativity starts here.
Leading creative software developer Foundry has announced the launch of the Modo 10 Series. Built on a next-generation 3D modeling, texturing and rendering platform that enables creatives to iterate freely in order to realize the full potential of their ideas, Modo 10 Series is poised to deliver valuable new feature sets in a series of three installments for a single price.
Designed to be the starting point for creative exploration, the Modo® 10 Series delivers powerful toolsets that enable artists and designers to create high-quality content for games, virtual reality, product design, creative media, and film and video projects. Starting with the launch of the Modo 10.0v1 installment, the series addresses the challenges users are facing in today's fast-paced production environments, and prepares them to face the dynamically changing requirements of the future.
With Modo 10 Series we're introducing artist-friendly tools that streamline and automate complex tasks, leaving artists and designers free to explore their creativity.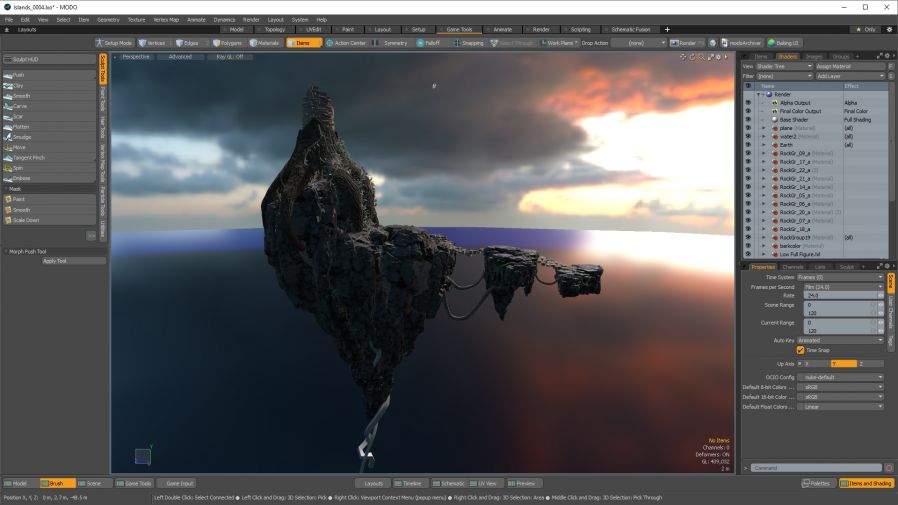 "We're talking about a toolset that paves the way for maximum creativity in the content creation process, enabling the development of addictive real-time experiences, innovative product designs, compelling images for advertising, and engaging film and video content."
Modo 10.0 opens new doors for creating real-time content for games or for other immersive experiences like virtual reality. Among the highlights, artists can author in Modo and be confident that their assets will look virtually the same in Unity or Unreal Engine; get realistic detail into their real-time assets more easily through a streamlined, repeatable texture baking workflow; and enjoy new ways to export to popular engines featuring simple, automated steps that minimize the need to recreate work, saving time and reducing the potential for errors.
Modo 10.0 will be available in the second quarter of 2016 and will be followed by the releases of Modo 10.1 and Modo 10.2.