Newsletter - July 2019
.
Tips and Tricks
Utilizing and customizing tags in Hiero and Nuke Studio for dynamic timelines
Working with tags in Hiero and Nuke Studio is a game changer, letting you keep on top of complex timelines and filter the clips you want to review and work with. Nuke Studio's tagging system lets you tag shots and media to make them easier to organize and find. With tagging, you can add notes, create custom tags and store metadata on shots and clips in the timeline.
By creating custom tags for shot numbers, you can filter and display the specific shots you want to review on your timeline. Or you can utilize custom tags to denote the status of your shots, or assign artists to particular shots, allowing you to review the work progress of that artist.
Hiero and Nuke Studio's default tags go a long way for covering off a lot of these instances. However, everyone works differently and wants to build tagging systems appropriate to their needs. Hiero and Nuke Studio have made it really simple, meaning you can set up custom tags and share them across networks. This means if you need to review an artist's work, you can create a custom tag for them, making it easier to distinguish their shots on the timeline.
Utilizing tags, in combination with the Hiero Shot Manager Python example (which is available in our Python Developers Guide), or using alternate shot manager solutions, is a great way to quickly build dynamic timelines ready for dailies and reviews - and all without having to manually filter and setup everything yourself.
Nuke in Progress
Inpaint
In Nuke 12.0 we're introducing the ability to create contextual paint strokes, similar to Photoshop's Healing Brush, with our new Inpaint tool.
The Inpaint feature expands artists paint workflow options and using it for things like cleanup is really quick and intuitive thanks to the node being GPU accelerated and the ease of using paint strokes or roto shapes to drive the alpha being used to determine Inpaint regions.
Users can use the Stretch knobs to further control the direction of the inpaint for finer adjustments. The node gives you the ability to adjust the level of detail that is pulled through the alpha, as well as the ability to pull this detail from another part of the source image or even from a second image. This is great for quickly pulling textures to help integrate Inpaint patches, or even cloning new textures into the image. 
The new Inpaint node gives artists greater flexibility and control when performing paint work in Nuke. We can't wait for users to experience this tool in our upcoming release.
Meet the Team
Meet Ben Kent, a Lead Research Engineer and Sci-Tech award winner, currently developing tools for NukeX. Outside of Foundry, Ben is a film director, writer and producer. Find out more about Ben's journey at Foundry and passion for VFX. 
Made with Nuke
In this video, Sony Pictures Imageworks tell us how they used Nuke to help create the unique graphic look in Spider-Man: Into the Spider-Verse.
Previous Newsletters
December 2018
In our first ever Nuke Newsletter, we highlight the amazing work our customers create using Nuke, as well as bringing you highlights from SIGGRAPH 2018.
April 2019
Take a look at how MPC use Nuke Studio, Hiero and Nuke to streamline the conform, edit and review process in their workflow.
Take me there
October 2019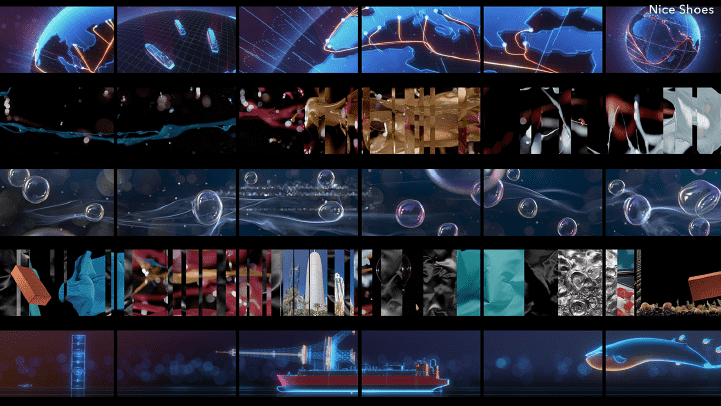 Uncover everything you need to know about performance and usability improvements in Nuke 12.0, as well as the unconventional ways people are using Nuke across the globe.
Take me there