MakerBot Kit is a free plug-in for Modo 801 and later that makes 3D printing fun, fast and easy. With MakerBot Kit installed, you can explore MakerBot's Thingiverse community website directly from Modo. Store and share your files, get inspiration and free content and turn your models into amazing real objects with the click of a mouse.

Streamline and enhance your Modo 3D printing workflow with this free Modo kit.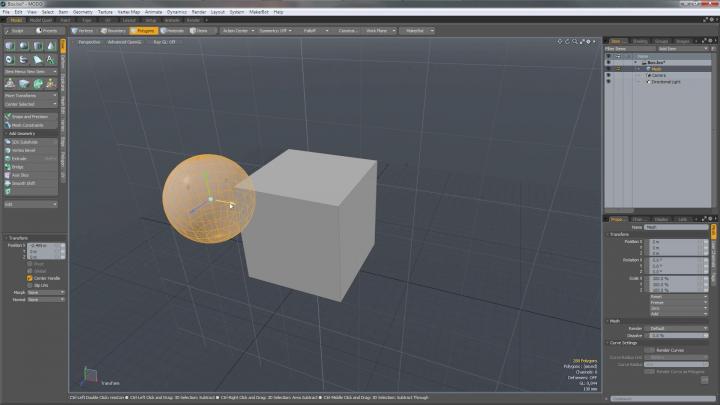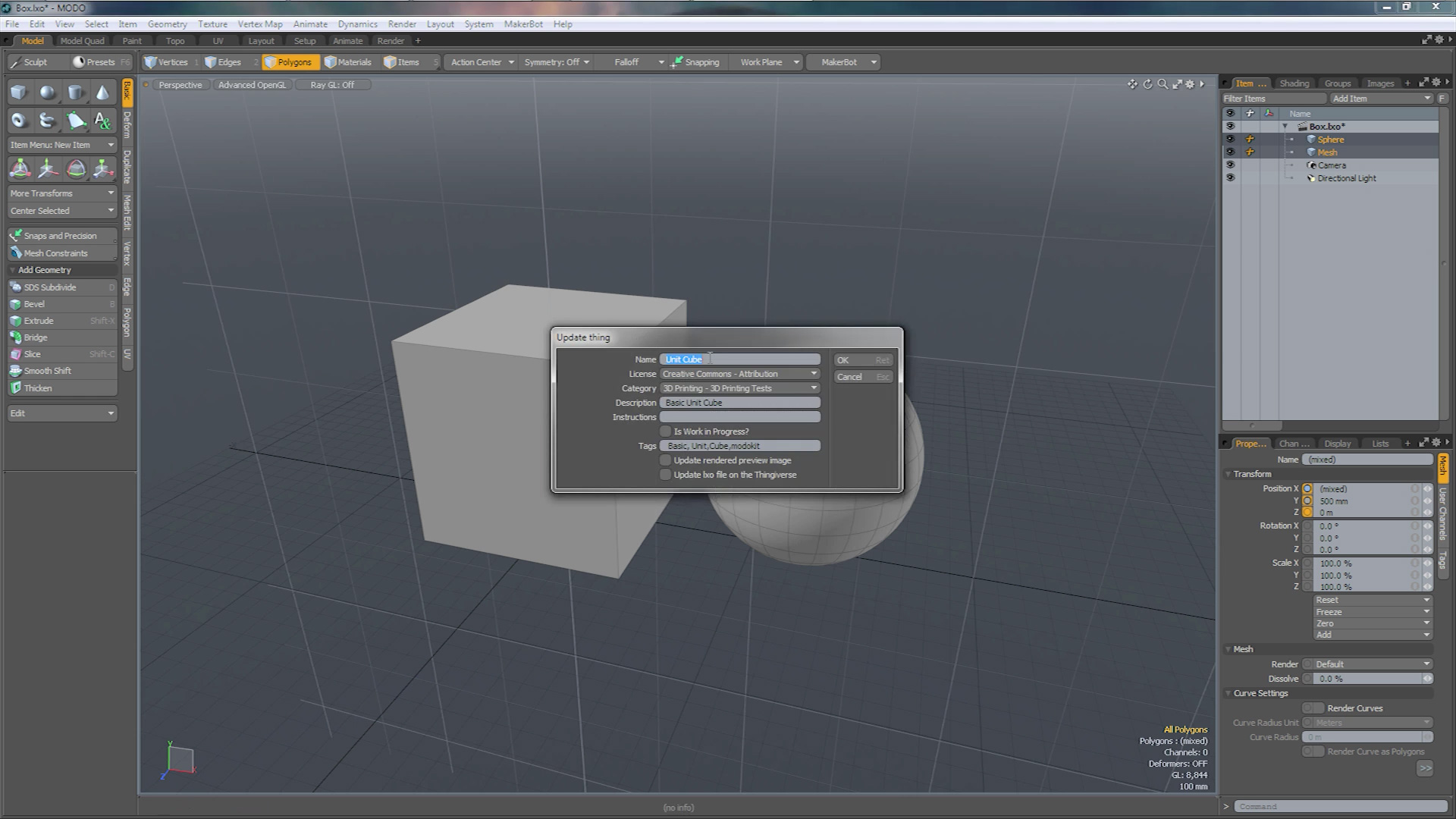 Features
Optimized for Modo
Easily share content with other designers on the world's largest 3D printing community.
Streamlined workflow
Modo is the ideal content creation tool for creating 3D printable objects, and with the MakerBot Kit installed, you get a streamlined workflow from creation to printing.
Prep for printing
With the optional MeshFusion plug-in for Modo, you can easily combine and subtract model parts and make watertight meshes suitable for 3D printing from the MakerBot Thingiverse.
Native file support
Load and save .thing files natively from Modo.
Cloud library
Update and delete objects on Thingiverse and on your own personal MakerBot Cloud Library from within Modo.
Cover image export
Generate photorealistic renders of objects and upload the cover image for that item to Thingiverse and/or the MakerBot Cloud Library from inside Modo.
Easy sharing
Upoad and store Modo files (.lxo) on Thingiverse and/or their MakerBot Cloud Library for improved editing and easy sharing with other MakerBot users
Product information
Package contentMakerBot plug-in
Experience levelIntermediate
LanguageEnglish
Minimum Modo versionModo 801 and later