Kit
Non-photorealistic Rendering
The NPR 2 kit lets you easily create unique hand-drawn looks when rendering in Modo. The stylized or expressive 3D capabilities of Non-photorealistic rendering (NPR) are useful in a wide range of applications—from technical illustration where edges and important features are emphasized to cartoons where simple colors and strong lines convey emotion.

NPR 2 extends the range of visual rendering styles available to Modo users interested in rendering things like product visualizations, technical illustrations, anime, fine art and more.
Own Modo 16.0 and above? You can download NPR for free!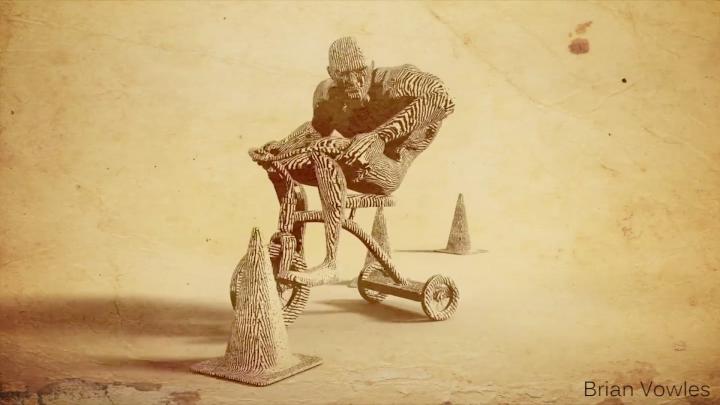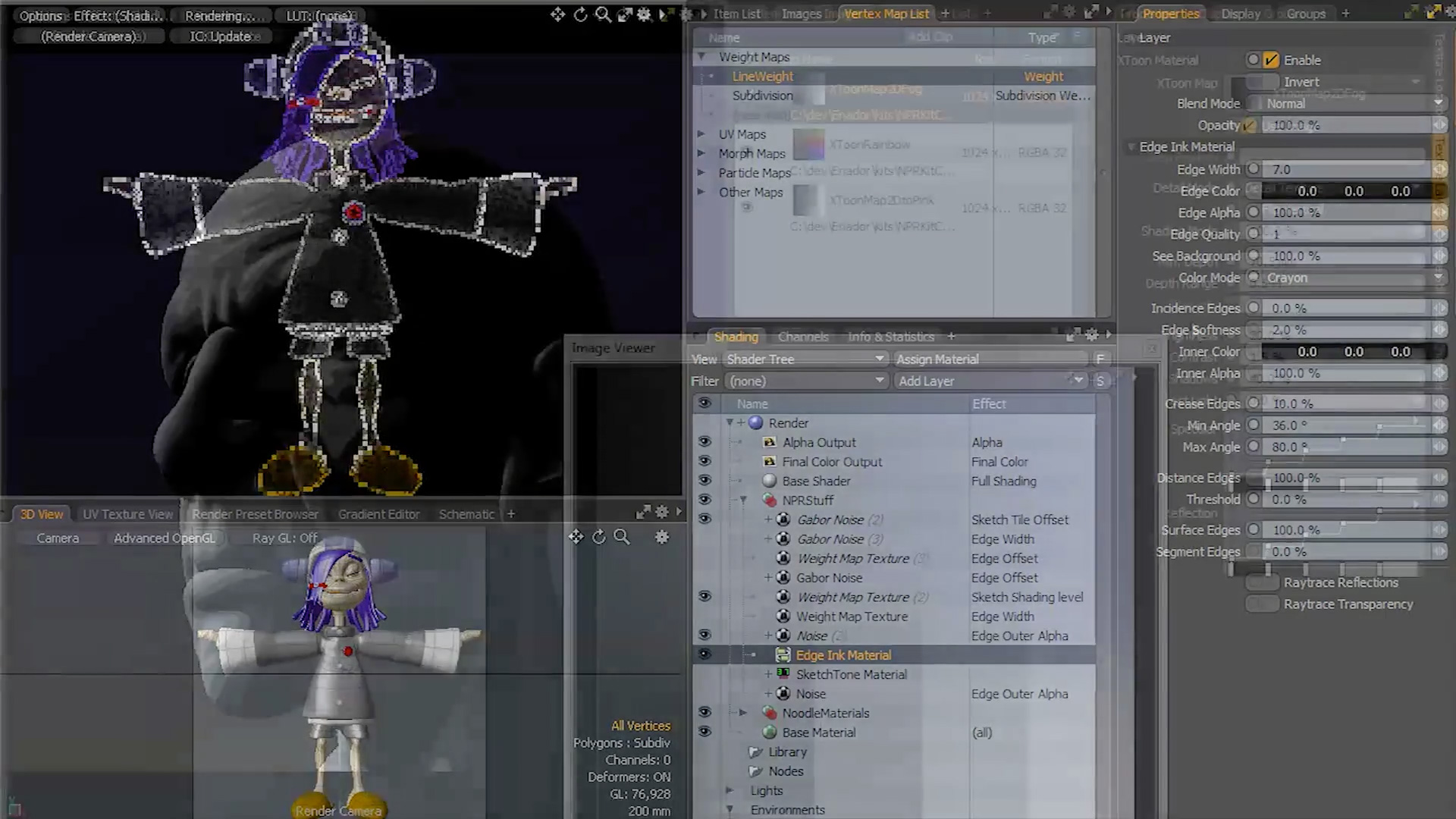 Features
XToon: an extended toon shader
From traditional toon shading to cel shading and beyond, this custom material affords new flexibility and greater control over your shading workflow.
Surface Flow
Surface Flow is a new way to change both NPR screen tiling parameters based on surface distance and angle, and the position of one or more texture locators.
Gradient channels
Gradient channels in the Toon Material lets you accurately control the level and band positions for specular highlights and mirror reflections.
More powerful re-shading
Most of the NPR Shaders now let you mix indirect illumination into the shading amount, delivering fine control of your lighting to take advantage of Modo's powerful global illumination rendering.
Crayon or scratch rendering
Your shading can now be rendered with Crayon or Scratch mode. Crayon mode uses the surface diffuse color in place of the shader's ink color. Scratch mode used the final rendered color of the surface as the ink color.
Enhanced specular highlights
The simple Specular Drawing toggle has been replaced with a mixing level to give you better control specular highlights, and a companion Reflection Amount control lets you mix in your scene reflections.
Product information
Package content8 NPR shaders, sample backgrounds, 18 Dab brushes, 56 sketch maps, 50 presets, 9 ready-to-render NPR scenes, tiling sketch map pain scene, XToon generator scene, video tutorials
Experience levelAll levels
LanguageEnglish
Minimum Modo versionModo 801 and later
DeveloperFoundry
Developer's Websitehttps://www.foundry.com
This product is developed and supported by Foundry. For details on how to raise a support ticket please click here.