Kit
Sketchfab
Watch Sketchfab for Modo demo
Watch demo
Sketchfab is the leading platform for publishing and finding 3D and VR content anywhere online. With the Modo Sketchfab, you can quickly and easily export your newly created content to Sketchfab directly from within Modo. Create, publish and share your creations with the entire Sketchfab community.

Once your models are on Sketchfab, you can embed them on any web page, and share them on other platforms like Tumblr, WordPress, Bēhance, Facebook, Kickstarter, LinkedIn or DeviantArt.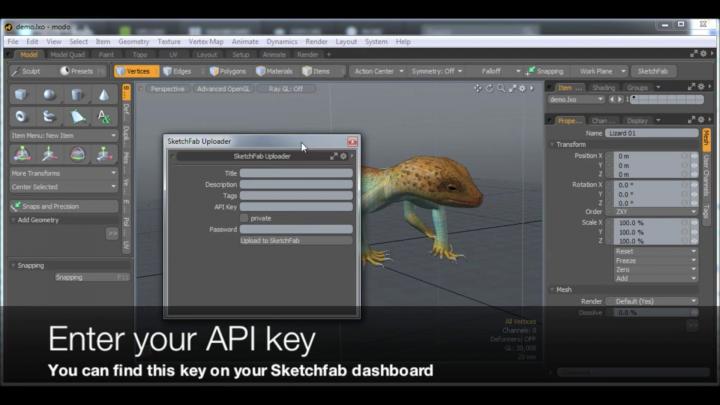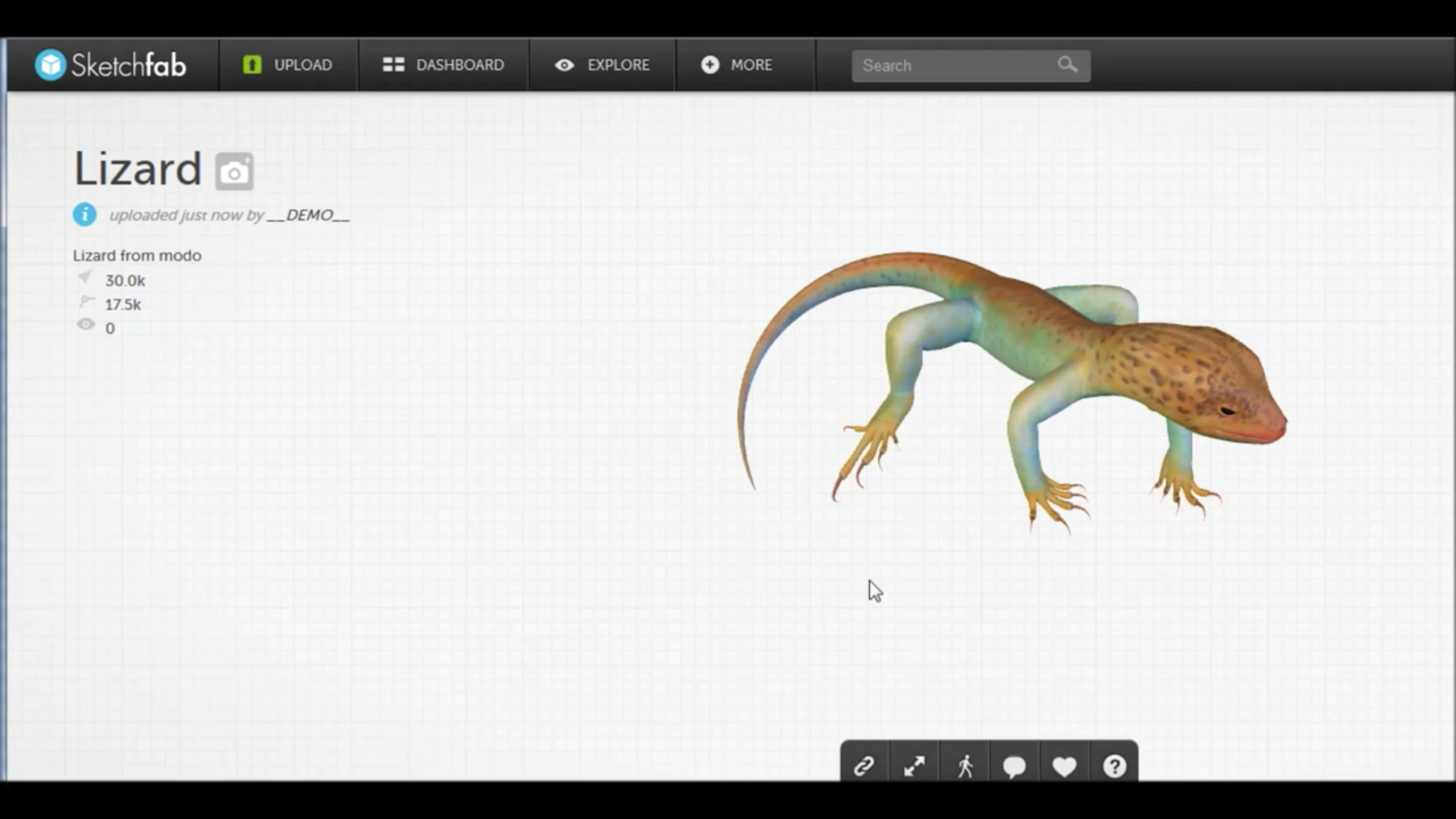 Features
Export your Modo models, animations or scenes directly to Sketchfab's community
Share your work and connect with other Modo artists.
See your Modo content in a whole new way with the ability to view VR scenes through your headset on Sketchfab.com
Product information
Package contentModo LPK file
Experience levelAll levels
LanguageEnglish
Minimum Modo versionModo 601 or later