Citipati: from student project to VES Award-winner
This past February, Filmakademie student Andreas Feix won the VES Award for Outstanding Visual Effects in a Student Project for his short film Citipati. This six-minute, stereoscopic piece is a jaw-dropping example of creative digital storytelling and craftsmanship. The level of visual detail in the film—which includes complex raptor character animation and over 300 effects simulations — is so stunning it's hard to believe that it was almost entirely a one-man, one-year project.
While the "one man"—Andreas—used multiple tools to create his story, he is quick to admit that having NukeX at the heart of his pipeline was a big part of hitting his deadline. Nuke was also key to achieving his artistic vision for the piece.
"Scenes were broken up into multiple render layers and elements in order to allow for the utmost flexibility during the comp process (times two due to stereo)," he explains. "This often resulted in comp scripts with over 4,500 nodes controlling several hundred render passes."
Stereo raptors
Viewing the mono version of Citipati I see a level of complexity that should have filled up a student's entire school year. However, Andreas had committed to the challenge of creating the piece in stereo. Nevertheless, his timeline was such that he had only a few days to composite his most complex shots.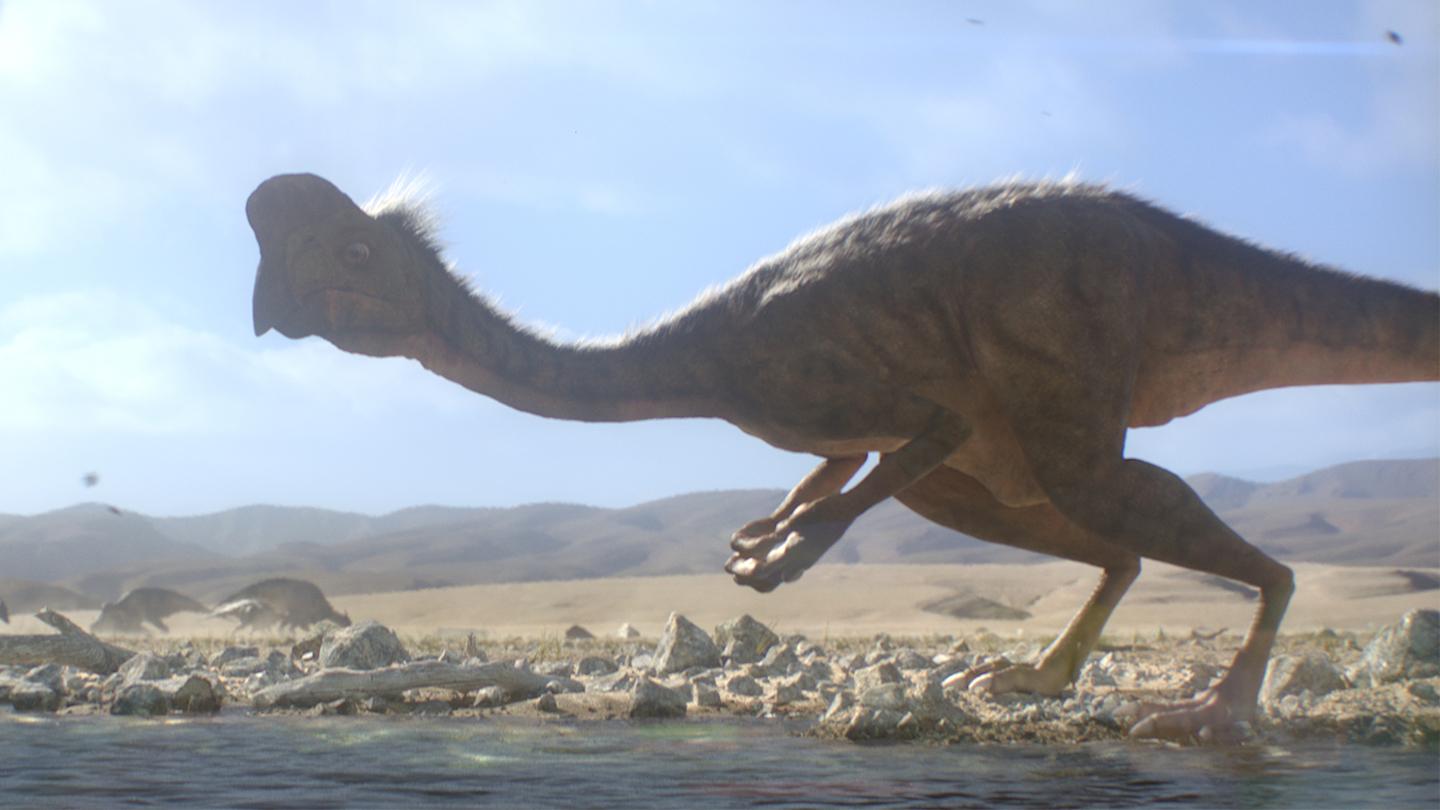 "Being able to set up identical composites for both eyes made that possible," he states. "The way Nuke handles stereo work, using multiple views, was incredibly helpful and reliable. Throughout the project I was able to minimize the impact of stereo by focusing on just one eye for rendering and compositing, and then finishing off the other eye towards the end of production."
Andreas' full stereo workflow also involved 3ds Max, V-Ray and MARI. "The stereoscopic cameras were set up in 3ds Max during the animation of each shot, and the data then exported to Nuke to add in additional elements in 3D, which could seamlessly integrate with the rendered passes. For instance, all the backgrounds were built up and projected in Nuke to save on rendering time, with individual elements such as clouds and mountain layers put in at separate distances to create depth."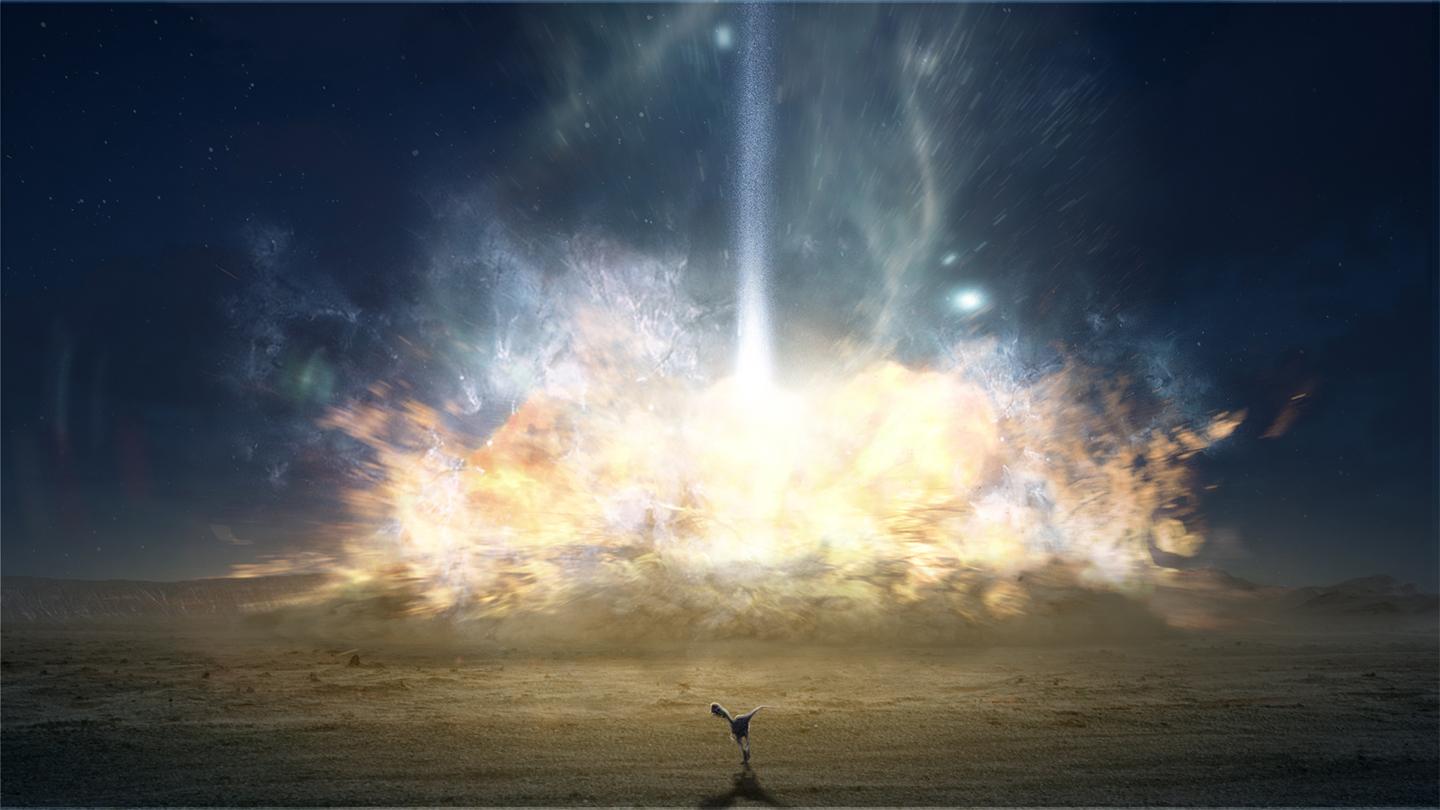 Marketable skills
Andreas is already out in the workforce, using his skills at MPC in London. He credits learning Nuke with the development of marketable skills, both artistic and technical. "Being able to experiment with techniques like stereo and creating 3D elements (while keeping everything within one software package) really opened up the creative possibilities. Also, the way Nuke handles channel data helps give students a deeper understanding of how to use color and matte channels appropriately; whereas other products, in their attempt to be 'smart' can cause students to spend more time trying to outsmart the tool itself. And, given that Nuke is widely accepted and used within the VFX industry, it's opened up so many possibilities for projects and locations to work at."
An abridged version of Citipati will be featured in the Siggraph Electronic Theatre in July.
All images copyright Andreas Feix & Francesco Faranna / Filmakademie Baden-Wuerttemberg 2015.
Inspired to start a journey with Nuke yourself? Take the first steps here, with a free 30-day trial.