Bringing you the tech of tomorrow for over 20 years
If there's one thing we can say for sure, it's this: the visual effects industry isn't slowing down.
Luckily, we aren't either. As technology advances and schedules get tighter, creative work meets fresh challenges—so artists need new ways of working and tools that can keep pace.
Our goal is to provide exactly that. We're constantly anticipating the challenges of tomorrow, so artists can do their best work today. 
We've had a lot of practice at this, too. Our inroads into innovation span back over twenty years as we strive to offer it throughout our product portfolio, technical expertise and research and developments efforts. Scroll to see more.
1996: Foundry Founded
Picture the scene: at a borrowed desk in Rushes Post Production in Soho, England, Simon Robinson and Bruno Nicoletti formed The Foundry (later rebranded as Foundry in 2017). With Flame and Inferno standing as the era's industry standard, Simon and Bruno spend their time creating plug-ins to improve the software and, by extension, artist workflows, pouring their love of post-production and visual effects into each new creation.
2002: Nuke wins Academy SciTech Award
Under the care of Digital Domain, Nuke is recognised for its technical achievement with an Academy SciTech award after becoming increasingly essential to the success of blockbusters like Titanic, True Lies and Apollo 13.
2006: Furnace plug-ins receive SciTech Award
Designed to enhance workflow and boost productivity, the Furnace suite of tools allows VFX artists to tackle everyday compositing tasks with ease and speed. In 2006, their design and development gets much-deserved recognition with a SciTech award, having proved fundamental in enhancing VFX in motion picture sequences—and helping artists bring feature films to life in the coming years using Foundry tools.
2007: Foundry takes over commercial development of Nuke from Digital Domain
Having reached the technical limits of what we can achieve purely through plug-ins, Foundry look for a software platform of our own to broaden our goal of offering the best-in-class tools and services to the visual effects industry. Enter Nuke: a post production powerhouse, and the perfect fit for Foundry's forward-looking ambitions.
2008: Three major Nuke releases bring support for stereo, 64bit, Python, a new interface, multi-channel and FBX support
Nuke 4.8, 5 and 5.1 are released in quick succession, each one improving on the last to offer a host of fundamental features aimed at easing the burden on artists working in post-production. Amongst these releases came a brand new user interface, the addition of Python for scripting, support for stereoscoping workflows, and the industry's broadest support for EXR images allowing Nuke to read, process and write over 1,000 channels per stream.
2010
Foundry takes over commercial development of Mari from Weta Digital
Developed by Weta Digital for use on King Kong and Avatar, Mari had already proven its formidable production power and 3D texturing capabilities by the time it was brought into the Foundry fold in 2010. We've since built on its foundations, offering a new Materials System in Mari 4.5 to support procedural workflows, and new approximation shaders in collaboration with 3Delight and VRay so artists can get closer approximations to their final renders and paint with more confidence.
Discover Mari
Launch of NukeX with built-in Camera Tracker
You loved Nuke so much that we just had to make another. 2010 sees the release of NukeX, shipping with advanced tools for tracking, clean up and refining 3D, putting more power in the hands of compositors whilst reducing the need to round trip to other packages. A newly-introduced Camera Tracker allows artists to create a virtual camera whose movement matches that of the original camera, and enables the addition of virtual 3D objects to 2D footage.
2011
Foundry takes over commercial development of Katana from Sony Pictures
Originally launched in 2004, Katana started out as a 2D compositing package. Later, in 2009, Foundry took over commercial development of Katana and it's now used by studios across 38 cities and 18 countries—from juggernauts like ILM and MPC down to studios as small as nine people—as their look development and lighting tool of choice thanks to consistent and innovative product optimisation.
Check out Katana's development journey
Nuke introduces Deep Compositing for commercial use
2011 sees the release of Nuke 6.3, shipping with deep compositing capabilities—the first tool of its kind to offer this for commercial use. Deep compositing is critical for complex VFX shots, and Nuke 6.3 supports this complexity with composting nodes, readers for OpenEXR and dtex, a deep image cache, and deep plugin APIs for users to extend the system.
2012: Foundry expands product offering with 3D modeling tool Modo
Foundry merges with Luxology, known for their 3D creative software like flagship product Modo. The merger offers a combined portfolio that opens doors to new ways of working, providing artists and designers with increased creative choice.
Discover Modo
2013
Katana wins Academy SciTech Award
Our efforts into ramping up Katana's look development and lighting capabilities pay off as it's recognised for technical achievement with an Academy SciTech Award.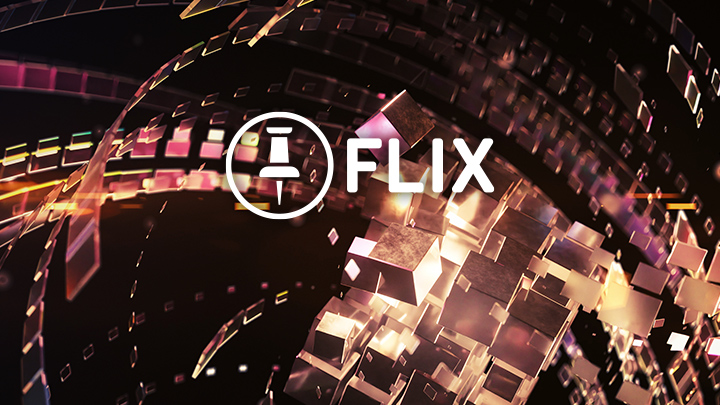 Foundry takes over commercial development of Flix from Sony
Flix is unique in that there's nothing else on the market like it—even now, seven years after we acquired it from Sony. As their in-house animation tool, Flix worked wonders for Sony Animation, and we were delighted to build upon its solid foundation to make it the tool it is today—offering collaborative visual story development for animators, directors and artists working in pre-visualization.
Discover Flix
2014
Modo's MeshFushion plug-in wins 3D World's Software Innovation award
MeshFusion beats stiff competition from Bifrost (Maya) and Chronosculpt to take away 3D World's Software Innovation award. Other winners who used Foundry's software include Gravity (Framestore), The Blue Umbrella (Pixar) and The Lego Movie (Animal Logic).

The Modo plug-in enables the user to take advantage of new modeling operations and interactively blend, add and subtract objects to create consistently high quality subdivision surface (SDS) models faster and more efficiently than ever before. MeshFusion removes the challenge of complex and frustrating Boolean operations and makes the process of producing high-quality models consistent and accurate.
Launch of Nuke Studio
Adding an editorial to a full NukeX, Nuke Studio gives artists working on multiple shots more context and control, along with the familiar compositing node graph. Featuring multi-shot management, editorial, compositing and review, Nuke Studio still reigns supreme as our most powerful Nuke to date, supporting studios large and small to fulfil their creative vision, faster.

Just ask MPC
2016
Mari wins Academy Sci Tech Award
This again? We must be doing something right. Six years after acquiring Mari from Weta Digital, it's recognised for technical achievement with an Academy SciTech Award thanks to ongoing product development.
Launch of Cara VR
Designed for studios and individuals looking to create live-action VR content, Cara VR launches as a plug-in for Nuke, greatly increasing the speed of stitching and composition of 360° video footage, so artists can spend more time on what matters—getting creative.
2016: Nuke 10 introduces the Smart Vector toolset in NukeX and Nuke Studio
Replacing tedious and error-prone common clean-up, replacement and augmentation tasks, Nuke 10's new Smart Vector toolset draws on technology from Foundry's research team to deliver a powerful new workflow to artists working in NukeX and Nuke Studio. With it, artists can generate high-quality motion vectors from image sequences and use them to automatically push or warp paint or textures across a range of frames.
2018
Nuke development team receives Scientific and Engineering Awards
Nuke has been described by The Academy as 'the backbone of compositing and image processing pipelines across the motion picture industry'. This was realised in 2018 when Jon Wadelton, Chief Technology Officer, Jerry Huxtable, Senior Software Engineer and Abigail Brady, former Principal Software Engineer, received Scientific and Engineering Awards at the Academy Awards, recognizing their significant contributions to the architecture and extensibility of Nuke. Bill Spitzak and Jonathan Egstad also received awards for the visionary design, development and stewardship of the Nuke compositing system.

Watch here
Athera launched
Our cloud-based visual effects platform Athera is soft-launched at FMX in collaboration with Google Cloud, hinged on the belief that anyone with a laptop and internet could start a studio, no matter where they were in the world, to become 'Marvel for a minute'.

Athera served as a culmination of years of research into cloud technology and the possibilities it holds for the visual effects industry.
2019
ML Server launched
As machine learning and AI continue to make waves in the visual effects industry, Foundry answers with our own solution for artists and studios looking to experiment with machine learning workflows: ML Server.

A client/server model to enable rapid prototyping and experimentation of ML algorithms in on-premises post-production software, ML Server aims to solve a number of challenges that the visual effects industry comes up against when faced with machine learning workflows.
We explore these in this article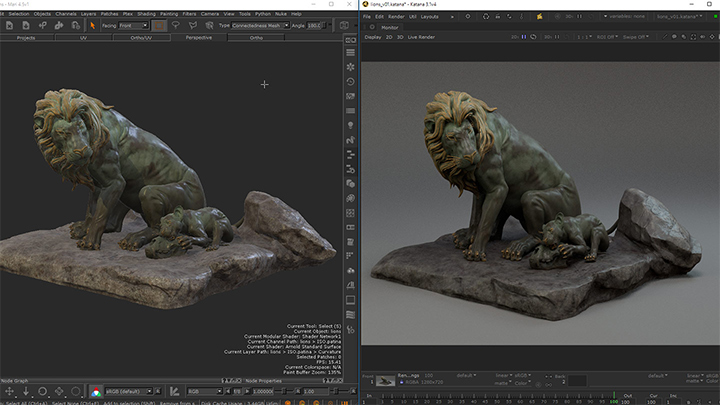 Katana 3.0 launches with a new Hydra-powered viewport, driven by USD PIXAR technology
It's what artists have been waiting for: Katana 3's game-changing Hydra viewport is introduced and designed to render massively complex scenes, allowing artists to view larger portions of their work with silky-smooth interaction. You can read all about it, and how it fits into Foundry's wider plans involving USD and interoperability, below.
Foundry's path to the viewer of the future
2019: Nuke is awarded the Netflix Post Technology Alliance
Nuke is awarded the Netflix Post Technology Alliance (PTA) product designation after rigorous evaluation to ensure it meets the Netflix technical workflow requirements needed in the post production and delivery of Netflix Originals. The PTA program is designed specifically for technology partners, including software and hardware developers of tools such as Nuke.

Being awarded the PTA product designation is testament to Nuke's success in creating binge-worthy episodic content as demand for streaming services continues to increase from consumers.