How MPC streamlined editing & review across its business
From Advertising to Film, MPC uses Nuke Studio to work smarter
Moving Picture Company (MPC) has been responsible for some of the most inspirational projects in the film industry, with a cabinet of Oscars, Baftas and VES awards that are testament to work on blockbuster movies from The Jungle Book to Blade Runner 2049.

MPC's creative output stretches way beyond Hollywood however — it's a big player across a range of media and entertainment mediums including advertising, VR, and music. The John Lewis Christmas advert The Boy And The Piano, the Hennessy spot by Ridley Scott, and BMW's new campaign Legend are cases in point.
Effectively, MPC is a creative hub that can handle everything from art direction through production to post for an entire project.
Foundry caught up with a number of key staff across multiple divisions and facilities at MPC to find out how Nuke Studio and Hiero are pivotal in assisting the production of this breadth and diversity of content — and how the use of these tools fosters greater creativity.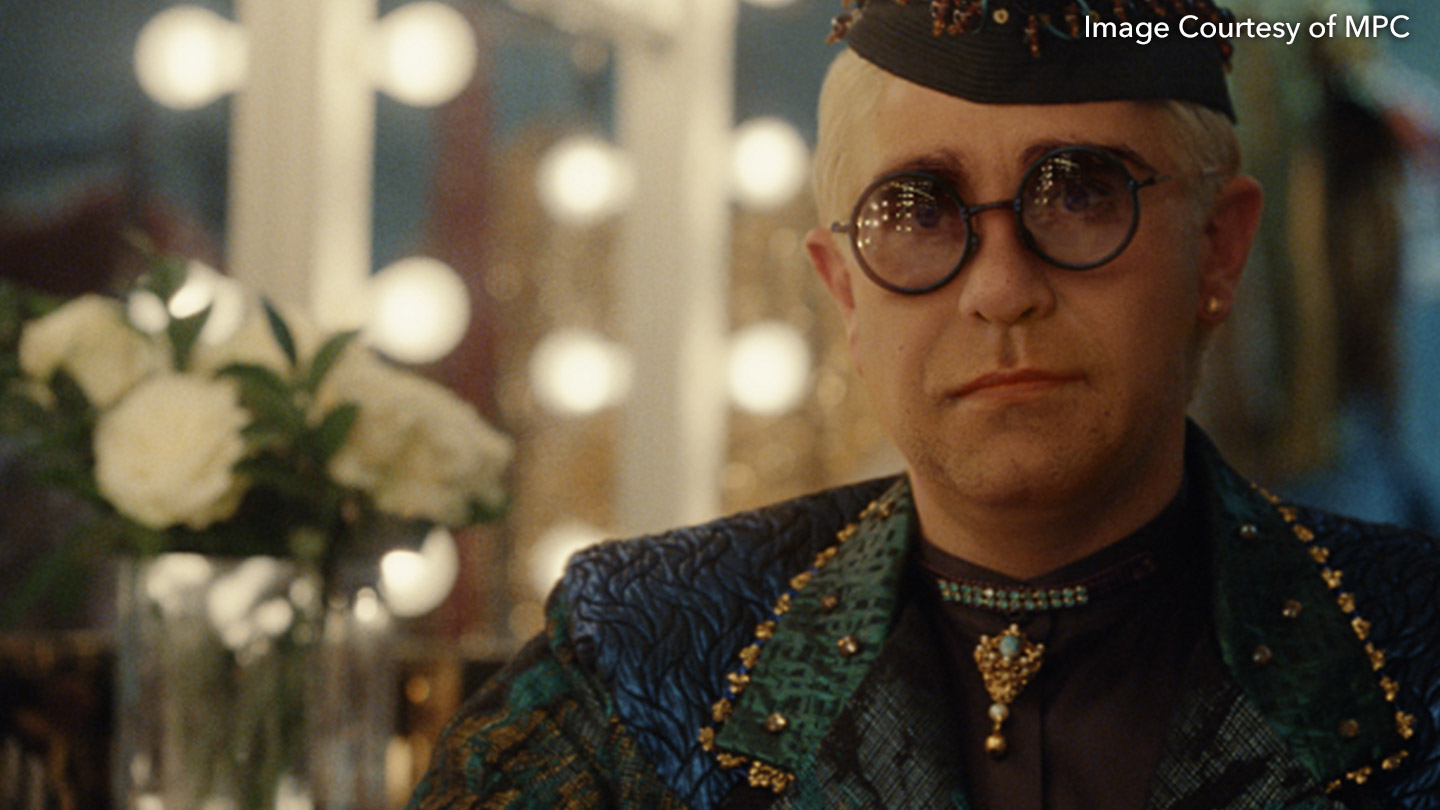 Different needs for different pipelines
While they might be different pipelines, both Film and Advertising at MPC have benefited from improved team collaboration since Nuke Studio's adoption.

Elliot Newman, an MPC VFX Supervisor who has worked on films including The Lion King and The Jungle Book, uses the software in both a compositing and lighting context, saying: "I use it as my main reviewing and playback system for lighting and compositing review. It's giving me the benefit of an editing platform, as well as the flexibility of Nuke and cached OpenExr playback over 10bit SDI. Nuke Studio is really designed well for external output through SDI."
He's also found adopting Nuke Studio has given him far greater visibility across a project as a whole when reviewing and editing. This is crucial, as his role entails overseeing an army of artists working on flagship film projects. "We've extensively developed interfacing with our dailies and elements system so it means I can call up a specific shot from a sequence and then say 'build me a new sequence using all shots tagged with this specific angle'", he says.
"I can change versions of dailies, compare different departments easily and it's all under my control — there's nothing that's not exposed to the sequence editor so I always know what's happening with my projects.
"I can also suggest ideas by using the effects like grades, LUTs and transforms directly on my shots and see those effects remain part of my project. And I can share my projects and comps with my supervisors and leads, who can then open them in Nuke or NukeX."
Saving time with Nuke Studio
Toya Drechsler, a 2D supervisor working in the Advertising department out of the LA studio, has been using Nuke Studio for several years, initially on CG-heavy ads. She explains: "We had our own tool for RV timelines, but found that Nuke Studio was perfect for comparing versions and outputting to our studio monitors for crew reviews — also, constantly new color spaces in incoming footage were naturally interpreted correctly within Nuke Studio, which saved us a lot of time."

As she's grown more comfortable with the toolset, Toya has noticed her use of Nuke Studio evolving, saying: "I've found recently that I'm using more and more comps on the timeline, on top of existing comps due to specific client requests in session or version-specific elements that only show up in one length of the edit. I used to jump back and forth between Nuke and Nuke Studio for any and all small requests, but I'm using it more and more like BFX in Flame lately to ensure scripts are easily accessible for any changes that might arise."
It's a sentiment that MPC's Compositing Support Specialist Simon Miller echoes. He says: "Being able to work in an edit timeline with some of the familiarity of Nuke already, whilst quickly being able to break out into Nuke to tweak composites, gives us a lot of flexibility when working. Lining up new shot versions for review is also fairly simple to set up and the ease and familiarity in executing this is a technically democratic process."
And integrating Nuke Studio into the pipeline has also been a huge benefit for Marcus Dryden, head of 2D at MPC. Leading the studio's Advertising team in London, he's found Nuke Studio makes the editorial process much smoother and allows for more creative iteration.
"The main benefits we see are quick and easy editorial timeline controls, easy and agile version management, and with the growing number of soft effects available and comps containers, we can temp looks and 'try things out' on the fly, and in editorial context in front of people who can make decisions," says Marcus.
"This helps the creative process no end. We work in a visual medium and people often need to see what your ideas are to understand. Showing them quickly is something Nuke Studio is great at".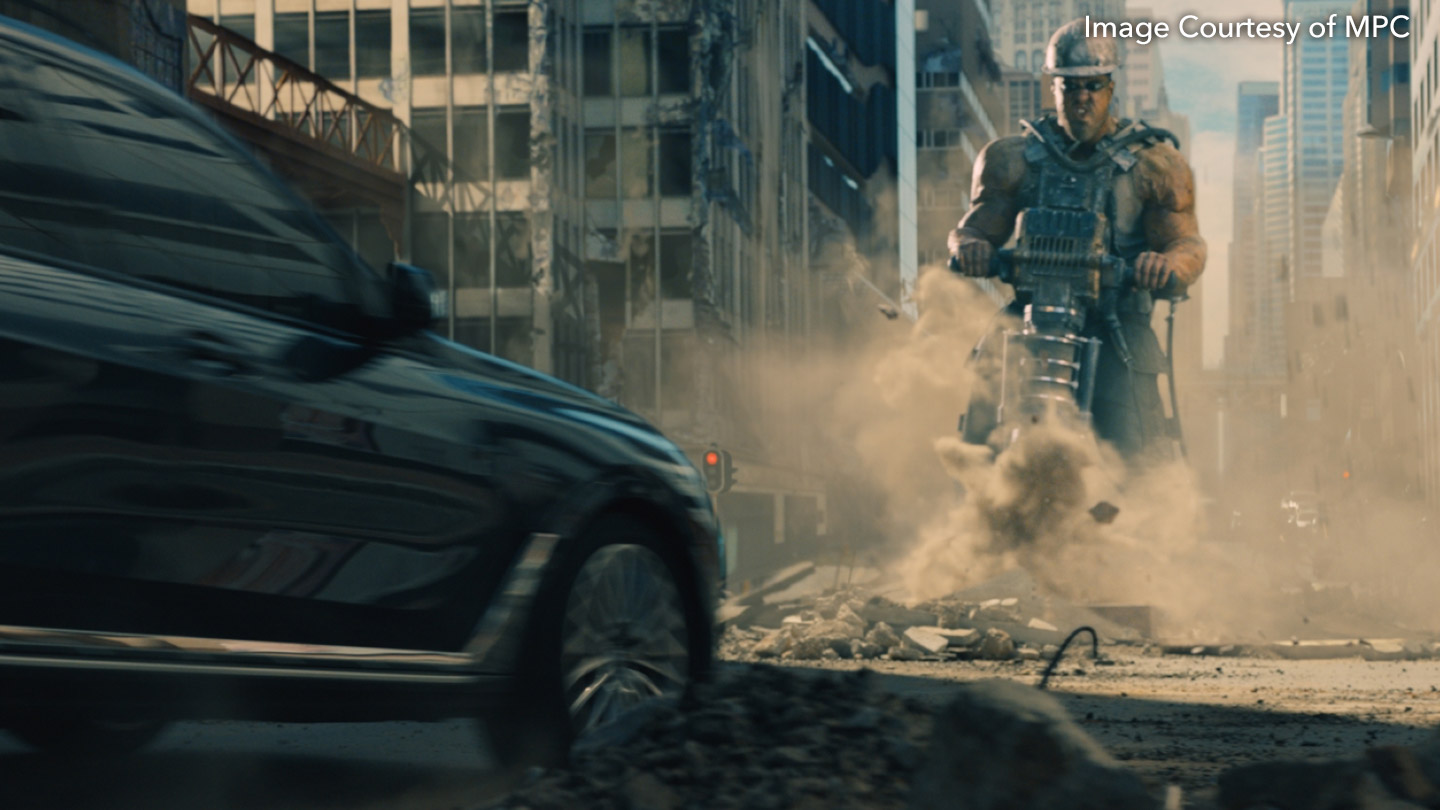 Greater customization control
Pipeline Developer Patricia Tolsa has a better understanding than most about how MPC uses Nuke Studio having worked on integrating the toolset into pipelines for both the Advertising and Film departments of the business.  As she points out, each team has a distinct set of needs: "Film and Advertising are very different departments with vastly different pipelines and workflows.
"In Film, the main focus at the moment is to use Nuke Studio as a review tool, with the option to change things on the go based on review session feedback. The integration focused on getting Nuke Studio connected to the internal asset management database, then creating functionality that would allow for fast input and update of plates during dailies sessions.
"On the other hand, for Advertising the focus was to have tools that would provide artists a way to easily bring content from our asset manager. That's as well as a custom exporter that would allow us to create job structures, export with consistent naming conventions, and publish that content back to our asset management system."
Being one of the key staff members responsible for integrating Nuke Studio into MPC's pipelines gives Patricia a unique insight into its potential for customization.  
She recalls how developing the tools the studio needed was straightforward once they'd got to grips with the setup of the Nuke and Hiero APIs, saying: "After an initial learning curve of finding out where to look for what and how Nuke Studio is internally structured, it wasn't very hard to be able to build up from there and make all the tools we needed."
From her vantage point working across both departments, Patricia underlines the sentiments of Marcus, Toya and Elliot on the impact Nuke Studio has had in Advertising and Film, saying: "Nuke Studio has helped out both our teams tremendously. It allows any of our 2D advertising artists to be able to conform for projects in a short amount of time and with a much shorter learning curve than for other more technical alternatives.
"It also provides our film supervisors with the platform to set up review sessions with little prep time and the ability to make changes live based on feedback during the meetings, making the workflows much more efficient and saving the teams hours of work."
And from a pipeline developer's point of view, being able to customize the toolset to how the studio wants to use it is what makes Nuke Studio stand out from the crowd. "It provides us with lots of control over customization thanks to its APIs, compared to other software out there," she adds.
"It's also great at helping us preserve and leverage important data like camera metadata. In addition, it provides an excellent platform in which to add custom tools, in order to adapt the software to the studio's particular needs."
Toya notes this integration of Nuke studio with other tools has had a positive impact on her workflow, saying: "Our team has made the ftrack integration smooth and easy, and the tools are helping me as a lead to conform and output plates fast and precisely with preset export structures that make a studio-wide standard easier to follow."
Head of 2D, Marcus Dryden, echoes this last point. "Integrating Nuke Studio into ftrack evolved our pipeline efficiency so much. Its versatility makes it a great end-to-end tool," he says.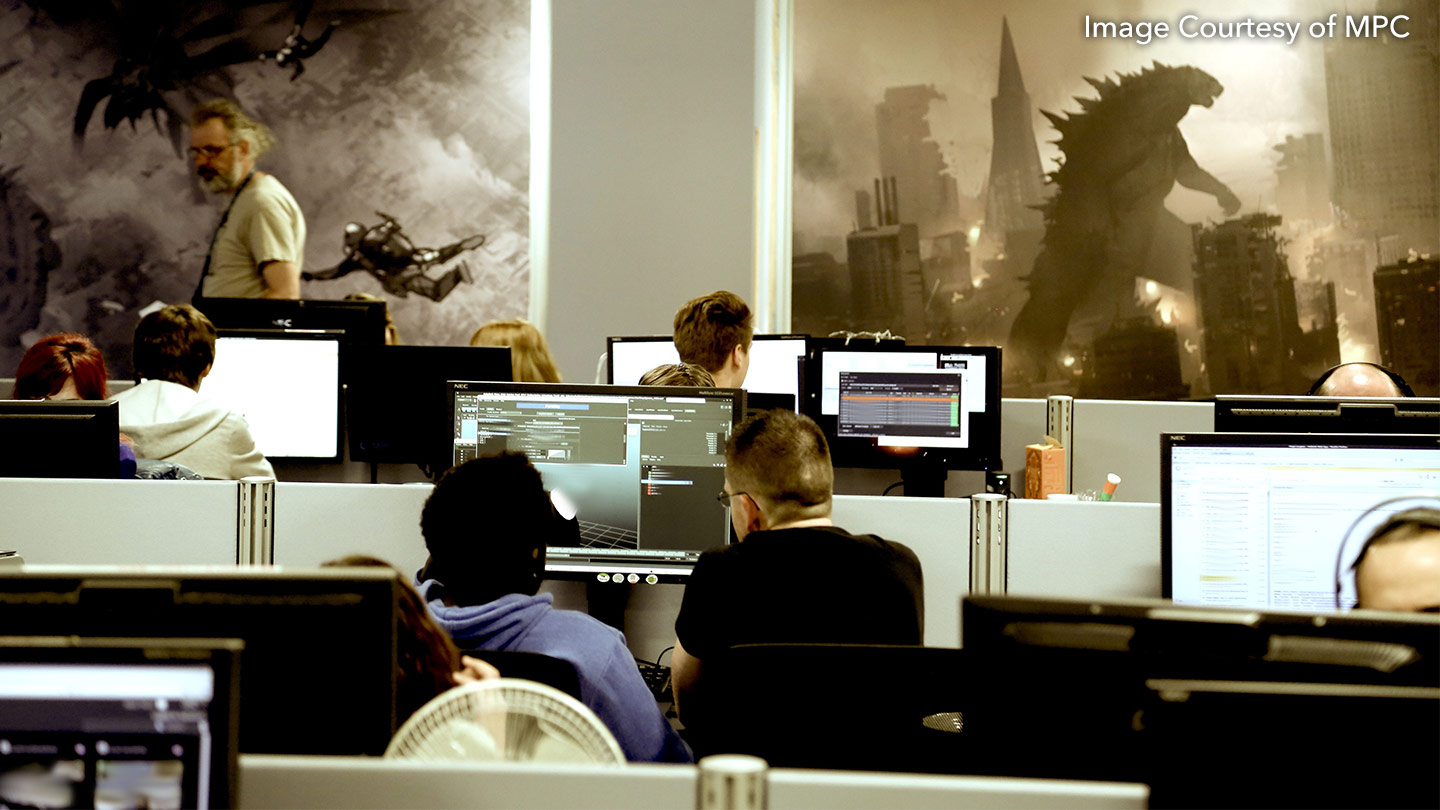 Empowering artists
Beyond editing and review, Nuke Studio has had a big impact on the way supervisors and artists manage projects. Put simply, it's now a lot easier, as Toya explains: "I'm currently using Nuke Studio for all of my jobs — no matter the tasks or type of VFX.
"The benefits I see are the version-updates being smooth and easy without searching through endless subfolders, the ability to version up and down on the timeline to show differences and evolution of shots to clients and team without having a million layers of previous versions, and easy color space tagging on multiple clips at the same time."
And adopting Nuke Studio can even be a gateway to new opportunities for up-and-coming artists, Toya says: "For me personally, it has helped me advance to bigger projects and work with the CG team more closely — it served as a way for younger artists to start leading jobs that were originally reserved for more experienced Flame ops and has over time evolved to be a top choice for some incredible, technically complex work."
On this point, she has a word of advice for studios considering adopting the toolset for themselves, saying: "Nuke Studio is a software that is very intuitive and easy to adapt when you first open it — my advice would be that it is absolutely worth allowing your artists time to create presets, go through all the options and really learn the software — it will speed up your output so much."
Want to give your team the benefit of using Nuke Studio? Get a 30-day trial here.