Sink or Swim: How FuseFX created a Tsunami for 9-1-1
Uncover how FuseFX is overcoming the challenging demands of episodic content to create high-quality sequences
On the coastline of Santa Monica, a giant wave towers over the landscape, threatening to destroy it all. Some swim for their lives, others are stranded on the Ferris Wheel at the edge of the pier, whilst the rescue team sets out to save them before they are swallowed by the wave.
Thankfully, this is not a news report, but a pulse-racing episode from the hit TV show 9-1-1, designed to show the devastating effects of a true Tsunami. 
But recreating a disaster of this magnitude is no easy feat, especially when you only have one or two weeks before the show must be ready to air on TV. 
For the award-winning visual effects (VFX) studio FuseFX and their team, this is just another week in the studio. 
Originally known as The Outfit, FuseFX was created in 2006 and since then has become an award-winning studio providing visual effects services for episodic television, feature films, commercials, virtual productions, and VR. With 800+ employees across eight locations, FuseFX is joined by FOLKS VFX and Rising Sun Pictures, and together create epic content like the Tsunami sequence in 9-1-1. 
Using a mix of practical effects and sets from the filming location, Tim Cairns, Compositing Supervisor, under the direction of Visual Effects Supervisor Jon Masey at FuseFX, and his team were tasked with integrating CG elements into the scene and ensuring it looked realistic. 
We caught up with Tim to discover the work that went into creating the sequence and what it's really like producing VFX on an episodic TV show. 
Starting an episodic project
The creative process for any episodic content differs depending on the show, but for something like 9-1-1, which airs weekly, Tim and his team must be organized so they can quickly begin tackling their shots. 
"When it's time to shoot," Tim tells us, "our Visual Effect Supervisor and on-set Supervisors will make sure we get certain shots or that shots are filmed so that our effects will be best integrated and get any other images we might need of the set, location, or props. If a shot or sequence is really complex, we'll try to get a head start on it before receiving all the other shots, especially if it involves CG and FX." 
Once the artists are prepped with their shots, the hard work begins. With lots of VFX work to do and facing the tight deadlines of episodic TV, the FuseFX team must have software they can rely on, one that helps them efficiently complete their shots and adapts to their workflows—enter Nuke.
One of the main benefits of Nuke for FuseFX is its flexibility. The team have created unique workflows using the compositing tool which enables them to work on multiple shots simultaneously, a life-saver in the episodic world of VFX. Tim expands:
"This takes compositing in Nuke to a whole new level. Let's say you have a sequence where you have 30 or 40 shots, and the camera is going back and forth from different angles. Well, you can create a Nuke script that contains all the same angles and work on them all in one script. That's using one Key for up to as many shots you want in that script—you may need to add some tweaks to each shot for roto and garbage mattes, color, and backgrounds, but I've had over 12 shots in one script before."
This, alongside Nuke's customizable nature, is a huge benefit to the team, especially if the show hasn't locked yet—which usually happens around mid-week. Tim and the artists have to stay on their toes for any changes or new shots coming in and their compositing workflow lets them handle this easily, plus the team knows how to work fast and efficiently without sacrificing quality.
"Nuke's customization capabilities make it such an essential program that no other can come close to it," Tim tells us. "Having an amazing pipeline team who knows how to unleash and utilize Nuke's full capabilities for customization gives artists everything they need to manage their shots and elements from start to finish. All of this executed from inside of Nuke without fuss; this is why I believe these things would be difficult to achieve in any other compositing program."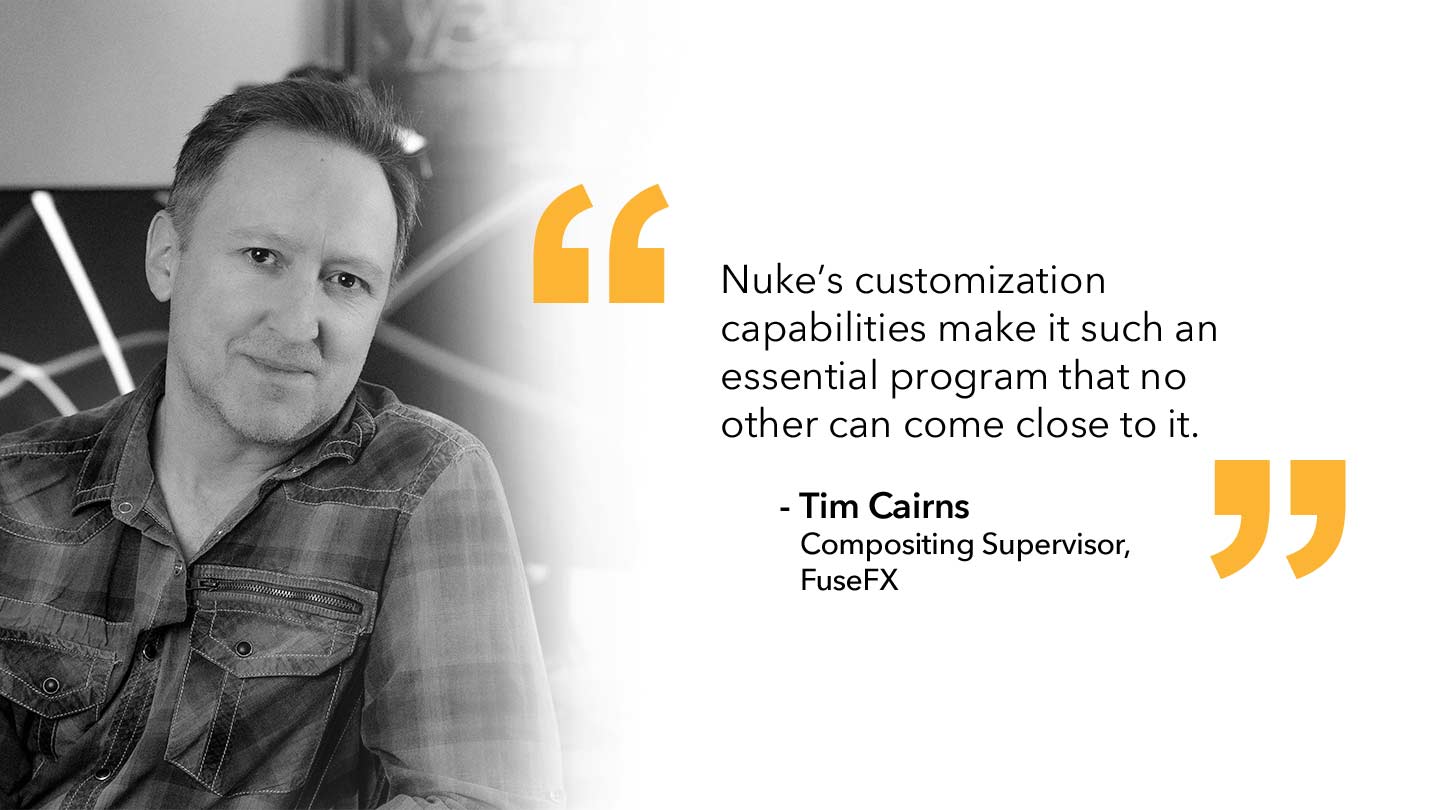 Merging CG and live-action
The Tsunami sequence proved to be a complicated mix of live-action work and CG. Massive sets were built, from parts of the pier to the submerged Ferris Wheel. Many of the actors were even put in giant water tanks and tossed around to convey the effect of a Tsunami.
It was vital that these live-action plates were seamlessly integrated with the CG environments that CG Department and Tim's team had created. 
"Nuke's Deep compositing system made such a complex sequence more manageable in the time frame we had," Tim tells us. "Being able to use the Deep system saved valuable time rooting and integrating elements. What also makes Nuke a good fit is having a sophisticated 3D environment, so the artists could import the 3D cameras and Geometry or add more 2D elements to a shot. They could even create their own scenes and add their own elements, like practice rushing water or debris, which were created using Nuke's particle system and 2D elements."
To further ensure the integration between the practical and the CG, some of the sets were destroyed by the water tanks to make them look more realistic. This meant that when VFX aspects like debris and CG structures were added, not only did the elements interact with each other, but they also perfectly fit into the live-action footage. 
"We used Nuke to integrate 3D elements into practical footage shot on location or a set, and used its particle system to create elements to enhance a shot, bringing the 2D and 3D matte paintings to life by adding live footage and animations," Tim tells us.
"The Particle and 3D system is something I use regularly. It was one of the things that excited me over ten years ago and got me to make the switch from another program—it's been fantastic to see how far it has come," Tim continues.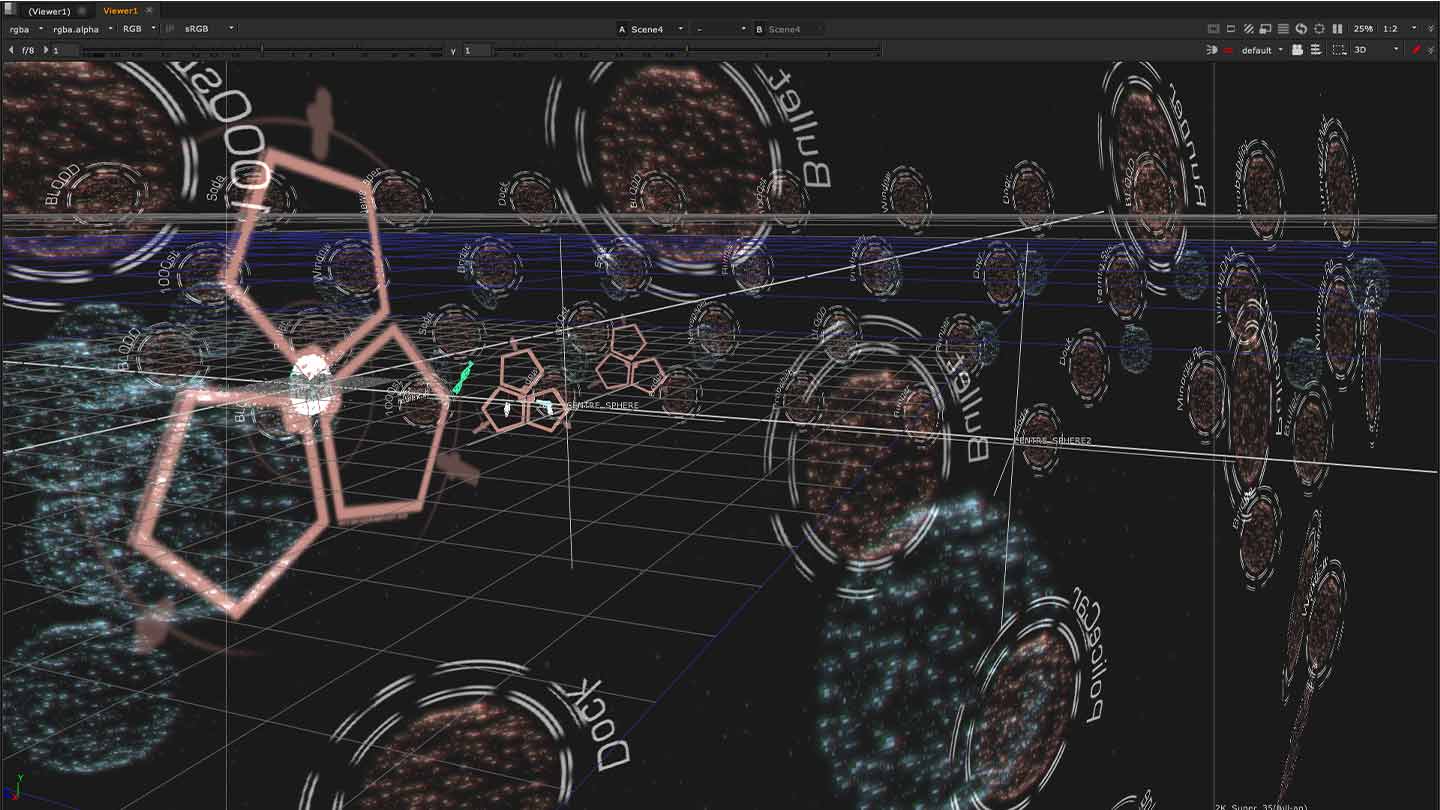 A changing landscape 
It's no secret that the way we consume content is changing, and with the rise of streaming content and epic TV shows like 9-1-1, the increased demand continues to climb. This presents its own challenges for the VFX industry, but one of the most prominent is the pressure on artists to produce film-grade content in short amounts of time. 
Tim has had the privilege to work on both feature films and TV shows, and for him the differences are palpable. 
"In feature films, there's somewhat a luxury of time [...] Episodics can deliver in a much shorter amount of time. Some release all their episodes to streaming media at once, giving you a little more time to spend on the details of a shot [...] But a show like 9-1-1 airs weekly, so when you get media turnover, it's usually due in a week, then airs that Monday. When I first experienced this, I thought, "Wow, our work is being seen only a couple of days after we've wrapped an episode or a show!" 
The other noticeable difference for Tim was the sheer volume of shots an artist can go through. 9-1-1 can have some very complex and VFX-heavy shots like the Tsunami sequence. In those cases, an artist may only take on a couple of shots for that episode and share the sequence with a few other artists. But some artists are often assigned twenty or more shots to be finished in a very short amount of time, sometimes in just a couple of weeks—something that came as a shock to Tim as he transitioned from Feature Film to Episodic.
"My biggest concern, in the beginning, was how do you maintain high quality and detail, as I did while working in feature films," he tells us. "My concern went away quickly as I learned that our review process and the quality of people FuseFX hires allowed us to maintain that level of quality. We also have policies and procedures designed to preserve the quality and integrity of the images that we receive from our clients."
Plus, thanks to Foundry's compositing tool, "artists can easily keep track of their shot assignments and deadlines, all within Nuke and through our database tools, so they can keep in constant communication with the shows and Production Management," Tim explains. 
"I've had the pleasure of working with some amazing team members at FuseFX," Tim tells us. "I wish I could list them all but here are a few in relation to the 911 Tsumani episode [...] Steve Meyer, Tony Pirzadeh, Jon Massey, David Rand, Esmeralda Ramirez, Wayne England, David Fogg, Our Editors, Brandon Criswell, Josh Galbincea and our Compositing team, Bryant Reif, Drew Chandra and our 3D team, our amazing matte painters, Diane Macke and the Production Management, Zac Sowinski and Data IO, IT, and our team in New York!" 
It's great to see the solid dynamic of FuseFX. This kind of collaboration is a vital part of creating episodic shows, enabling teams to efficiently work together to smash deadlines and create the best quality content.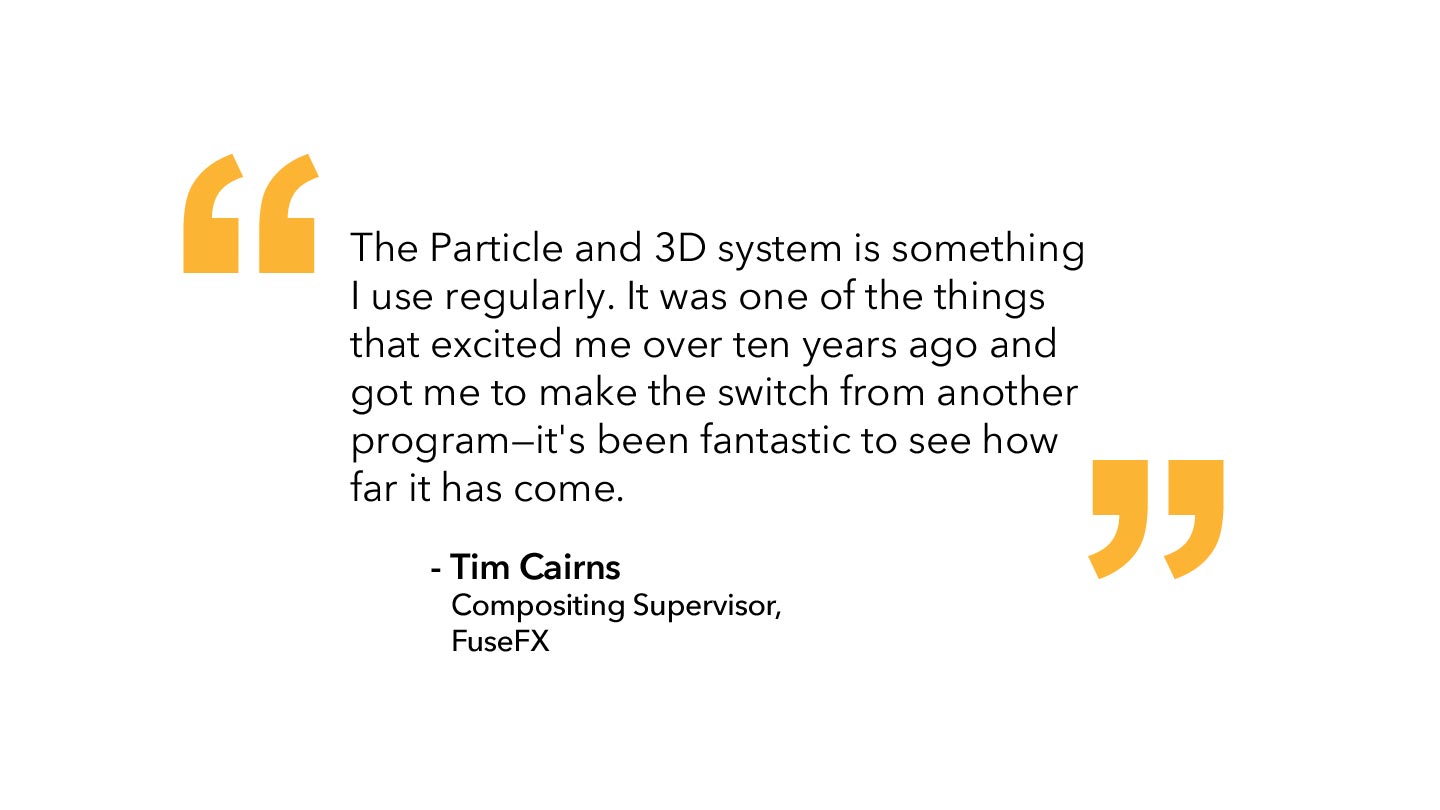 Creating high-end episodic
With the perils of 2020 still looming, it's great that studios like FuseFX, together with Nuke, are creating such high-send episodic content that we can get lost in. 
"The quality and demand [of episodic content] have grown and we're lucky enough to be here with all these amazing storytellers with big visionary ideas and studios that support these visions. We're happy to play such an integral part in bringing these stories to life."
Download Nuke today and begin creating epic scenes like the 9-1-1 Tsunami sequence