Save over 90% on Foundry tools
Our Education Collective groups all the products on the left (Nuke, Mari, Modo, Cara VR and Katana) into one package. This gives you access to all the tools for a production workflow in one license. The products in this package are completely unrestricted; it's the same software you'll use in the industry.

Click the links on the left to learn more about each product or apply for your license below.

Note that the Education Collective license is node-locked and lasts for one year.
Choose the one-year package that's right for you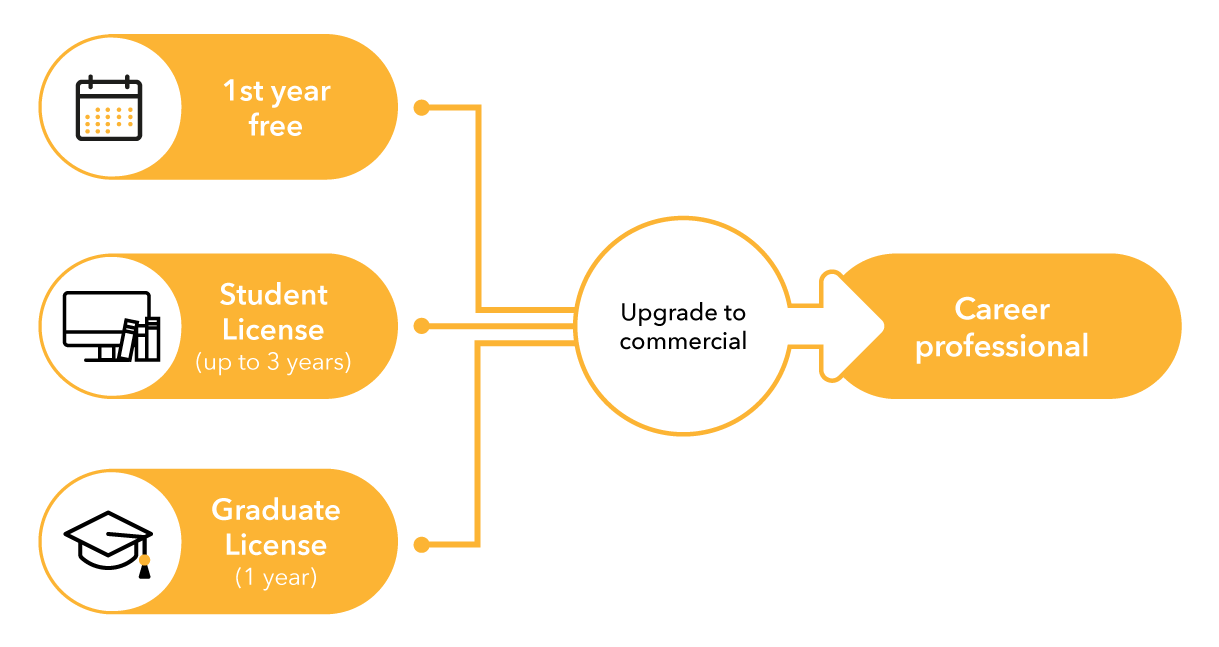 Skill Up With Nuke | How To Stand Out As A Junior Compositor
In this video, Foundry Product Specialist Chris Wetherly explores some of the most important things to know for compositing artists starting out, to build a career on the best possible foundation.
Meet other students
Join our vibrant Community to discover the latest learning materials and benefit from invaluable tips and tricks shared by fellow members.
Take me there