Design
Smashing it out the park: an ad campaign with Bryce Harper and Under Armour
Image courtesy of Under Armour
How iteration and visualization were key to the project
When the team at athletic footwear and apparel company, Under Armour, were tasked with creating with a campaign for Bryce Harper's second signature shoe, they knew they needed something epic.
Hailing from Las Vegas, Bryce Harper is one of the most famous (and most talented) players in baseball. The Under Armour team wanted a loud, eye-catching way to meld together the razzmatazz of Bryce's home town, Bryce as a player, and the new shoe.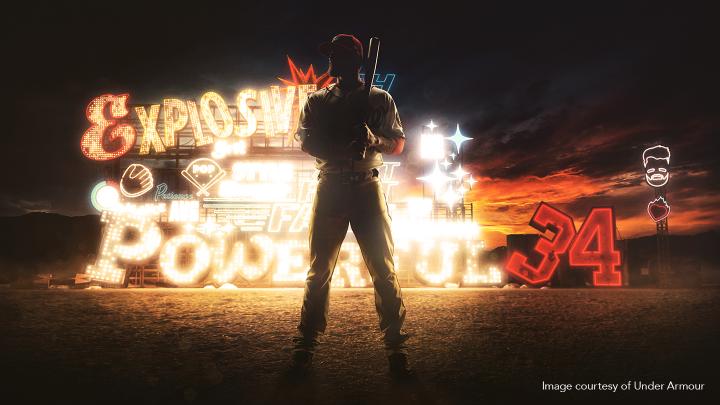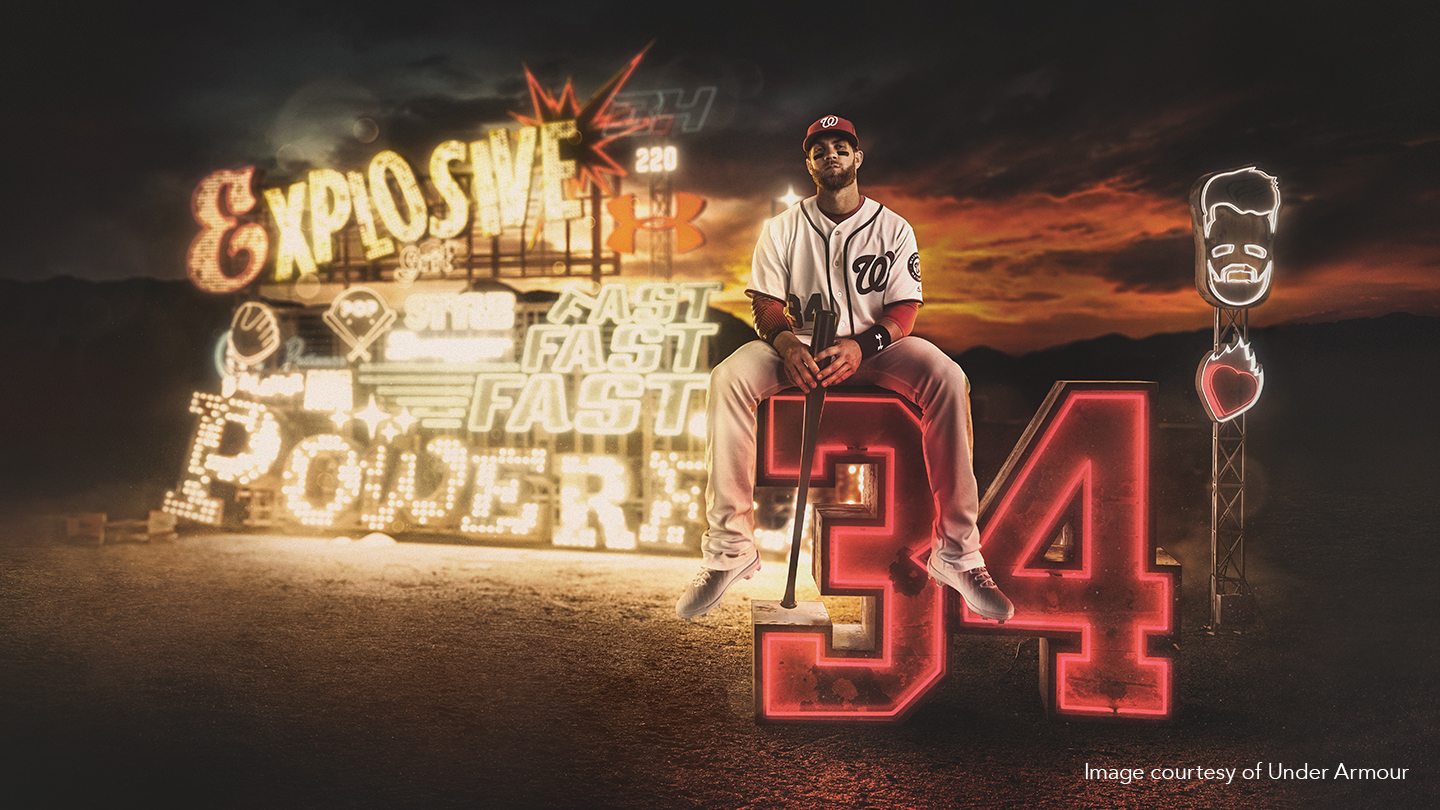 A lightbulb moment occurred when they realised they could achieve all of this by taking inspiration from the huge, neon signage synonymous with the Las Vegas strip.
Digital artist Mike Campau knew at once that this was perfect for Modo. Why? Because the toolset would easily let him experiment quickly with different ideas, allowing him to explore multiple creative avenues: "I first started with the type and graphics.," says Mike. "Then I had to orient them, and build the structure to hold them up. So I just played with some quick ideas in Modo to get that done. That's what Modo is great for - I could do hundreds of different signages in a day, and then just pick out the ones i liked and send them across for review."
When it came to getting the look right, the integrated VRay renderer was a life-saver, enabling Mike to communicate the foggy atmosphere that was crucial to the realism of the project.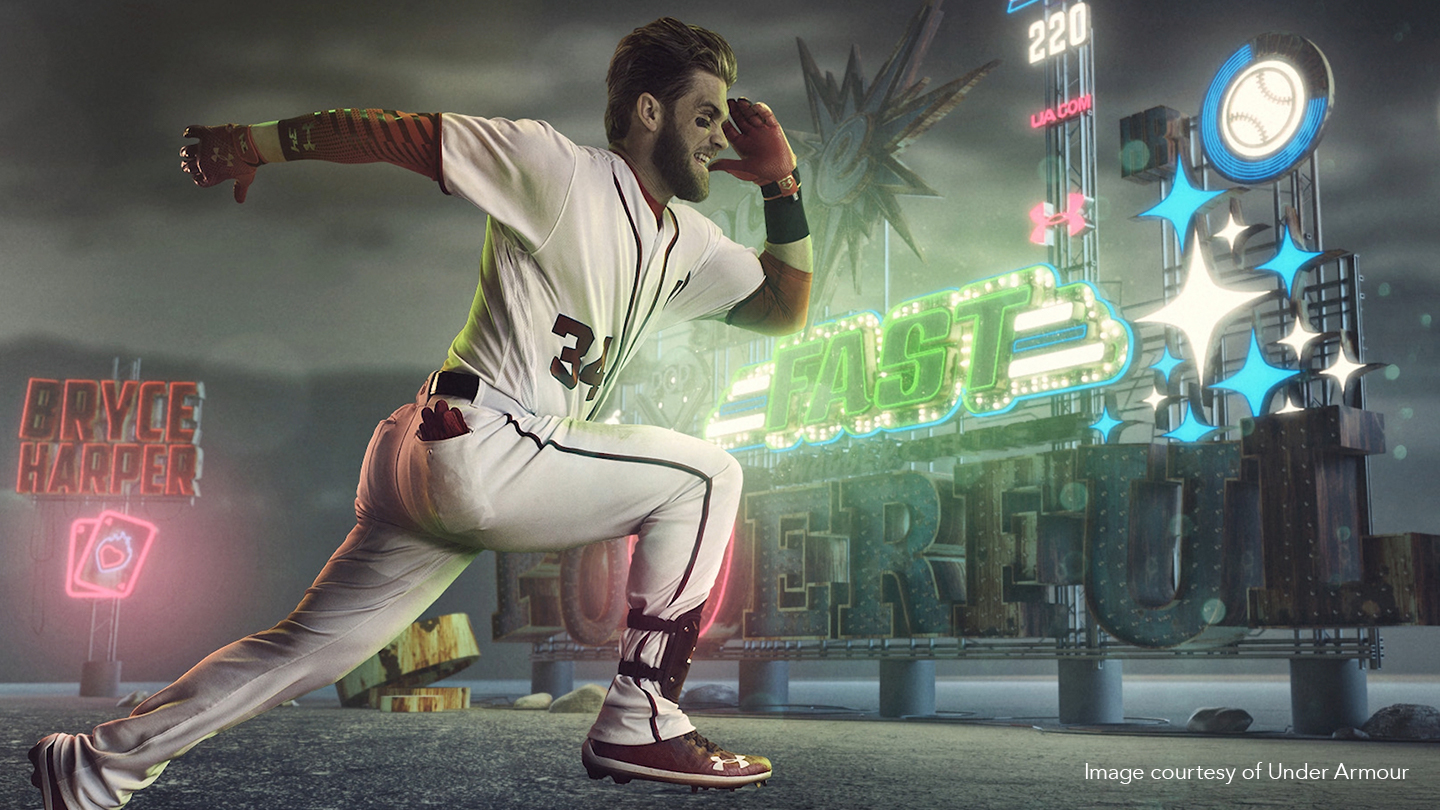 As Sean Flanagan, Senior Creative Director, explains, having the ability to see this develop created a surge of excitement in the team: "When Mike layered on the environment, it actually gave us a real peek at what this thing could be, that's when we really started to feel the energy. So that just set us off into brainstorm stage: we've got this really great environment,what more could we do with it?"
Find out how the whole project came to life in this video:
What was amazing is how quickly Mike was able to develop fully blow-out concepts. We would be looking at three rounds of creative on a daily basis.