Would you buy shoes designed by a computer?
By Brendon Marczan
Dries van Noten is a household name in fashion circles and has been a mainstay on the Paris ready-to-wear circuit for many years. His high-end collections mean you'll only find pieces in luxury boutiques or department stores like Bergdorf's, Liberty and Selfridges but there is a subtle drama which has awed me for the longest time, back to my fashion school days; the unexpected way his designers blend prints, the delicate combination of machine and hand embroidery; reversible bomber jackets with silk linings. Each piece meticulously unique from the next that it seems only the collective characters from the material designer through to the pattern cutter and sewing machinist could have collaboratively defined the vision. 
When I walk into a Dries van Noten store, it's a sensory experience, not only from the elegance of the carefully chosen wood panelling or the exclusive fabrics but instead by the story and knowing how many hands had touched each perfect idea. As I rub the cloth of every item against my face (and am asked to 'please leave'), I do wonder if machine automation would enhance, change or remove this emotional sensation.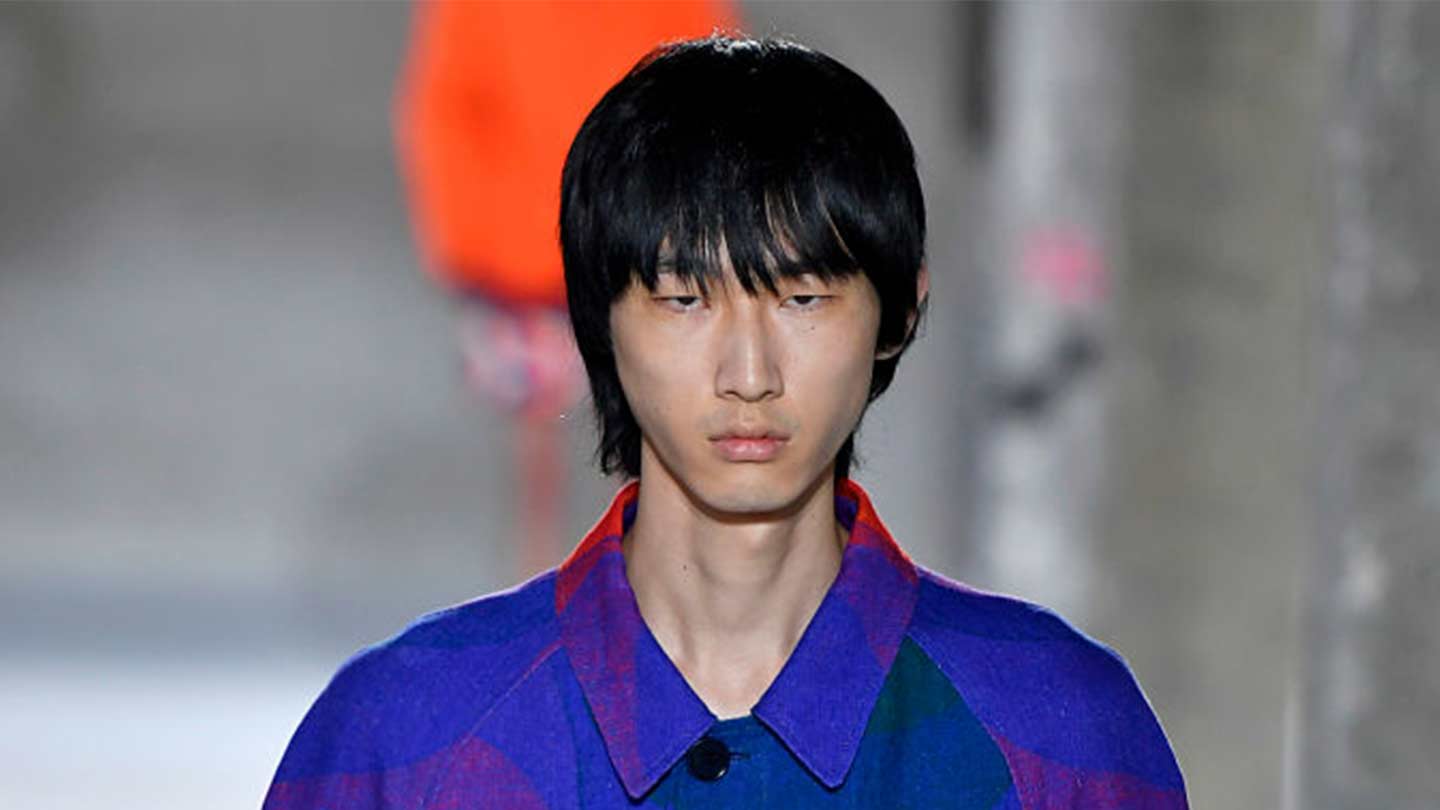 Dries van Noten, Spring Summer 2019 (the happiest season of the year)
Historian and social commentator, Yuval Harari, is one voice that attributes my emotional response for Dries' latest collection to a biological algorithm and if we assume that the technology will become proficient enough, that algorithm should be able to be processed by brands so that they can recreate the sensation for me over and over again.
Diving into Harari's arguments, I'm intrigued by the suggestion that designers have learned patterns throughout their life. Patterns that are made up of a series of experiences that, until recently, we believed were unable to be replicated digitally. How could a machine be able to understand the unique influences that changed my mind at the very last minute and swapped out the brushed copper metal eyelets for a laser-cut holes? How could an algorithm know that it was the right time bring back 'dad-shoes'? Or that they should even be called 'dad shoes'? Does the interweb know that I think of Full House every time I look at Balenciaga's latest kicks?
1980's holidays (when 'Dad Shoes' were last at their peak)
In 2017, I heard Yuval Noah Harari speak in London - if you haven't read any of his books, do yourself a favour. I read 'Money' last week and I think it sums up his thoughts from the talk quite well - it's also a physically small book so it makes you feel real smart when you get through it in one afternoon.
The way Harari consolidates a wide array of innovation influences and comments on the idea of artificial intelligence reshaping our futures continues to leave me breathless. It was reading this book that got me thinking about the value of an artist or designer in a world that is increasingly becoming automated. We have algorithms calculating patterns for so many things, prompting us with our calories intake and finding the fastest way from A to B. It makes sense that a computer could learn how we design and potentially create a whole collection based on our 'unique' design style.
In the fashion world, computer algorithms have been shaping our design and manufacturing processes for years. The garment patterns that we digitally create are already organised by an algorithm into a 'marker', calculating the least amount of fabric required and the most efficient journey for the automatic cutter. Designers moved from pencil on paper to 2D CAD applications like Adobe Illustrator albeit with some kicking and screaming along the way (some say the screams of resistance are still heard in the hallways of many fashion brands when the lights are out). Before online-only brands existed, product developers were designing with more digital assistance than they most likely realised.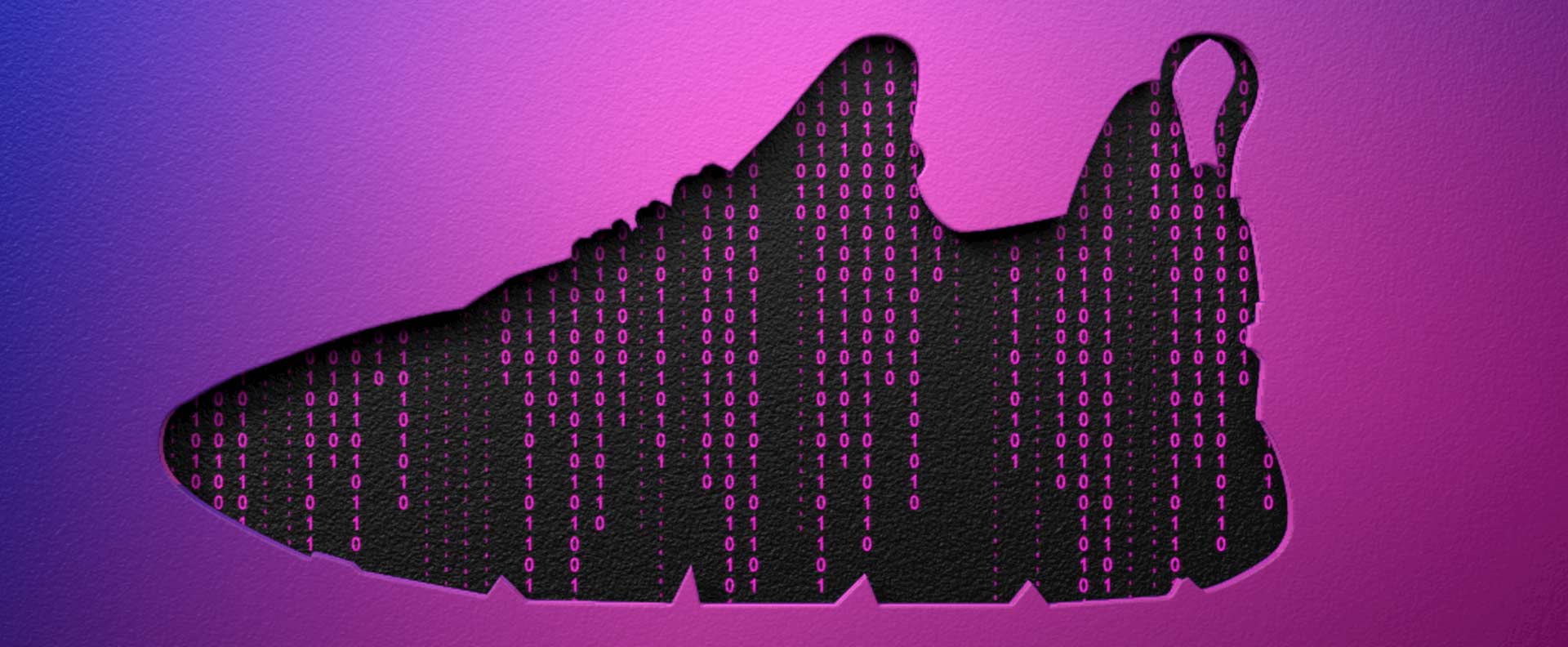 Sergio Madeira + Brendon Marczan, 2018  (Modo + Colorway)
Amazon has been not-so-secretly developing deep-learning algorithms for their fashion ambitions for some time with industry insiders speculating about solutions including scanning your closet to suggest what you like, creating a shape profile and improving the fit of products to reduce returns and increase customer satisfaction. These solutions still keep the fashion designer in control of the initial output: formulating trends, building shapes with color and deciding on materials. 
Even as recent as last year, Time magazine was reporting that Hair Dressers and Fashion Designers would be the very last type of employment to be touched by artificial intelligence (sorry hairdressers, I've been balding since 18 years old so I'm not shedding tears for you yet). With the prevalence of self-driving cars and voice-recognition assistance, truck drivers and check-out staff had never felt so much pressure. 
But what if it were the other way around. The odds do seem to be against the designer: they have an already incredibly digitised dataset with most illustrations drafted in a coordinate based system like Adobe Illustrator; they communicate almost entirely via email and PLM; and they receive trend data through websites already taught to sort, filter and display visual trend information like from WGSN. Their interaction directly with the consumer is minimal, often managed through an analytic-heavy online experience. 
What would the algorithm look like? Take patterns in the trend, apply them to analytics from how designers have always created points and curves in vector form, combine that with sales data on color and material, cross-reference the output with keywords from world and celebrity news and voila, you have a pastel peach Puma suede with a chunky outsole, knitted upper and five Off-White style cable-ties. Ok, so maybe it will take a little while for the algorithm to detect irony but you see what I'm getting at.
During my time as a designer and technologist, one thing that seemed so human and so intimate was… the wear-test. At some point, the product that you've designed, that you believe is the tightest silhouette for Summer (two years from now), that you are convinced should never be produced in any color other than cornflower blue (reference to an epic fail from my past), needs to be stuck on a body and that body needs to do some physical twisting and turning. An amount of interaction needs to confirm that a product is comfortable. That the padding is right. That the weird panel doesn't cut into the skin. That it's a product that someone would not only want to buy, but also to wear. 
A fantastic white paper was released this week addressing friction in cloth-based simulations which could provide some valuable  input to a designer prior to the wear-testing stages. Maybe an algorithm could correctly identify when something fit just right. 
What would it take for you to let the algorithm decide?
Netflix is currently showing a documentary about Dries van Noten on Netflix called 'Dries'. Watch it, if only for his garden (oh, come on, who actually picks flowers like that from their own garden). Yuval Noah Harari's book 'Money' is available in all good bookstores.