Ellery Connell's game-changing journey to Modo
Recently, we had the chance to sit down and talk with Ellery Connell about his experience with Modo. Ellery is a 20 plus year veteran of 3D modeling. He's also a teacher, speaker, and author (where he literally wrote the book on 3D design). 
About three years ago he brought his many talents to Foundry. We wanted to learn more about his journey to Modo and where he sees Modo being useful to the enterprise business. 
We caught up with Ellery below. Scroll for his thoughts on 3D design, Modo, and how he creates a great 3D asset.
Q: Tell me a bit about your background and how you got into 3D.
A: I started studying 3D back in the early 90's with an application called Swivel 3D. It was very simple and limited but allowed me my first glimpse at creating renders and short animations. I used a number of other applications during the 90's before landing on Lightwave as my first "modern" 3D application. Over the course of the next few years I used Lightwave, Maya, and a number of other applications before discovering Modo back in version 102. After using Modo for less than a month I decided to use it to model a commission for the cover of the 4th book in the Star Trek: Titan series. I have always been a big fan of learning on live projects and that gave me a good chance to dive into Modo and the modeling toolset.
After working freelance for many years I started work on a Master of Fine Arts in animation and visual effects. I worked on that degree until 2009. I had always been drawn to education and taught 3D at the University of Wisconsin and Arizona State University. During my time teaching, I developed classes in game design, product visualization, animation, visual effects, and a number of other areas where 3D visualization comes into play. While teaching, I developed training for Video2Brain and Lynda.com. I also wrote the book 3D for Graphic Designers that focuses on bringing 3D skills to fields where 2D applications have always been the prevailing tool. This was a start of what I like to think of as "democratizing 3D" which is a concept that I still champion today!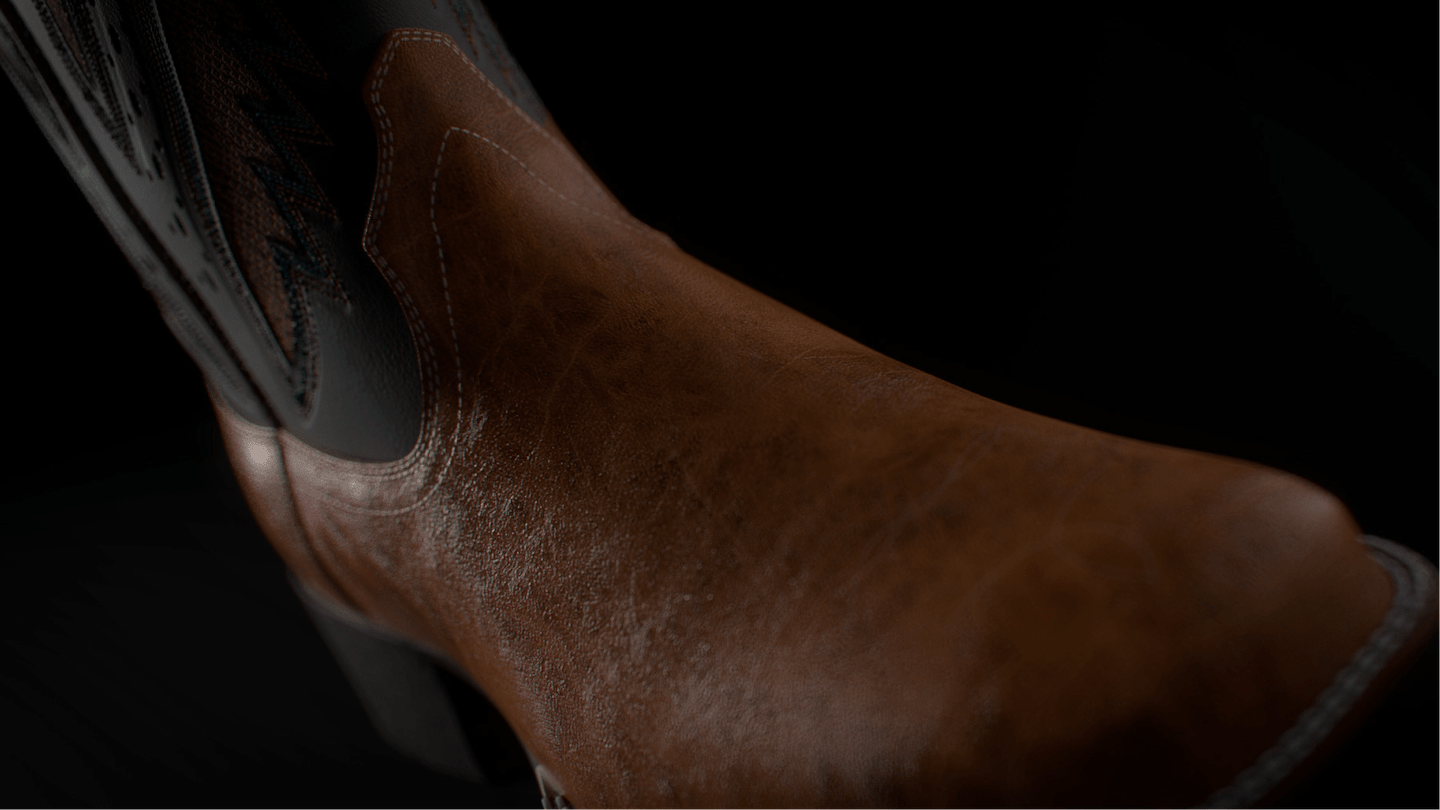 Q: Tell me a bit about the tools you now use to create an asset. 
A: Today my asset creation process revolves largely around Modo along with a few other tools. As Modo has grown over the years I have found that it fills more and more of the parts of my workflow. In the beginning it was just modeling, animation. Now I do most of my 3D work exclusively in Modo. In addition to Modo I use a number of 2D applications (Photoshop, Illustrator, Affinity, Substance, etc) in the process of preparing materials, post processing. Of course, for rapidly iterating on color, texture, or material (or creating tech packs), I use Colorway.
Q: When you are thinking through creating a design, what are some of the things you would take into consideration before the build begins?
A: When planning a build I typically look for a starting point for overall form. If we have a physical sample I do a simple 3D scan and create a simple base mesh with clean UV maps for the build process. If we don't have physical samples I use a digital last and as many reference photos or sketches as I can find. We also look at materials used in the design. If there aren't specific materials needed, we will use generalized materials as much as possible to allow for the most flexibility in Colorway. For more specific material cases, we will photograph swatches in a light box and build textures to import into Modo with diffuse, specular, roughness, and normal maps. With these initial parts on hand we can build assets that stay as close to the reference materials as possible and allow for realistic rendering.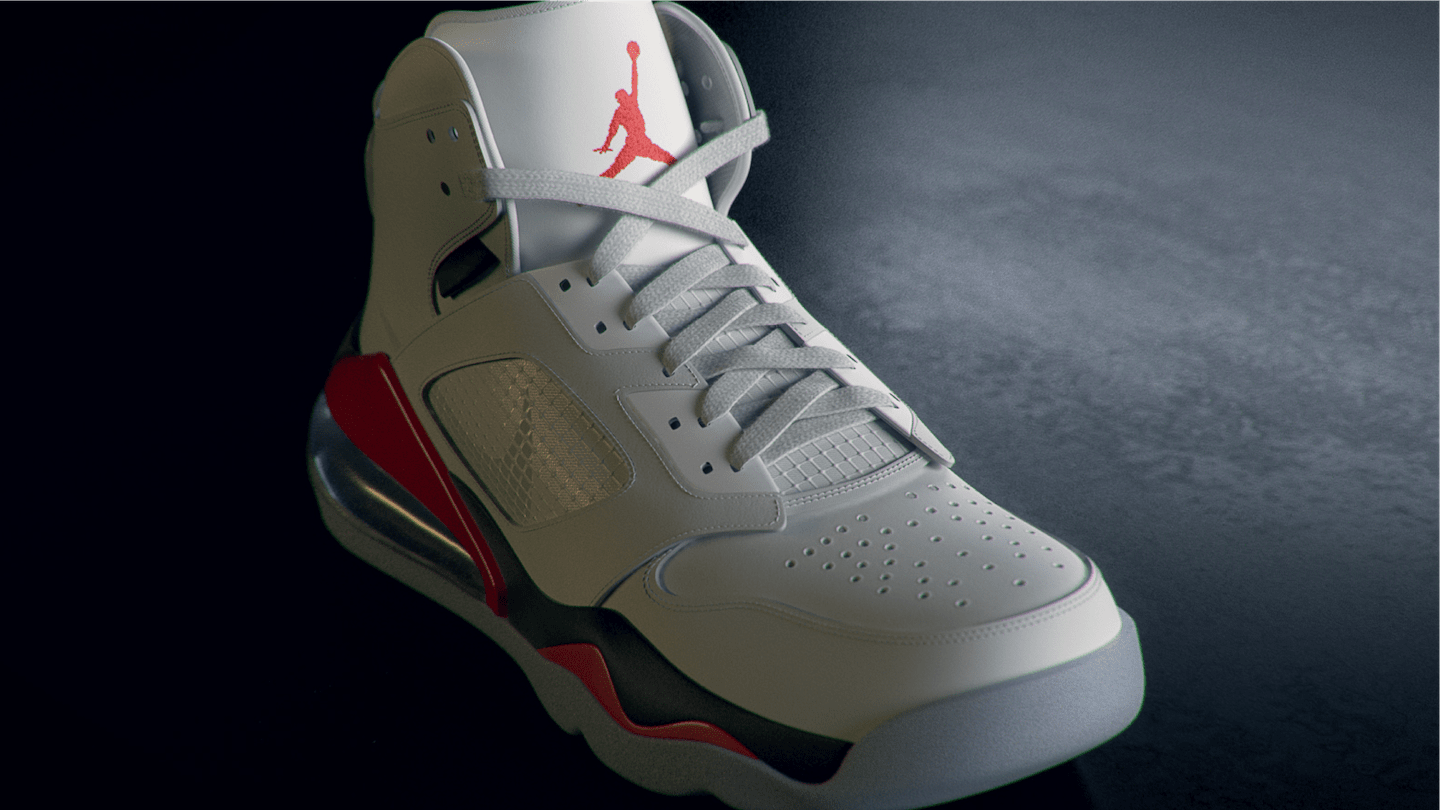 Q: What makes a 3D asset high-quality?
A: As we work on models we look for several stages of internal feedback to verify the quality and accuracy of the model, the materials, and the overall renders (both Modo and Colorway renders). As we look at assets for feedback, we consider fine tuned accuracy of the 3D mesh, matching form to the references, and a clean editable model that we can make adjustments later on. For materials, we do our best to either match existing references or simply make the materials as realistic as possible. We look for color accuracy, material consistency in its reflective or finish properties, and the surface feel of the material so that it will render with accuracy in any lighting conditions and from any angle.
Q: What kinds of things can these 3D assets be used for?
A: 3D assets really are like digital currency, in my mind. While the ability to rapidly prototype and refine new designs should not be understated, the use of 3D models on successful recurring designs (with new color or materials) offers a huge benefit for saving time and money. If you have completed assets of high quality it will allow color, material, and graphic designers to work on realistic representations as long as that model is in production without the need to ever build (or even render) it again. This also allows for designers and companies to be closer to market by cutting sample rounds with reduced variables for the manufacturing process. In addition, this means that new versions of carry-over models can be test marketed and even advertised before the shoe is even out of the factory. High quality 3D assets can also open a wide variety of other digital use cases from customer designed options, to augmented/virtual reality, to use in online marketing and sales. Since many footwear companies produce carry-over models as a large percentage of their existing products, good quality digital models can change the way these companies do business and create their products.
Wrapping up
Thanks to Ellery for taking the time to talk. Modo is a robust 3D modeling tool with a myriad of applications for the enterprise business. The great news, like Ellery said, is that once a designer creates a 3D model in Modo, it can then be used in Colorway to rapidly iterate on color and texture to get the exact look you are looking for. This greatly reduces the amount of physical samples needed in the design process. 
But that is just the first way you can use that 3D model. From there, marketing and sales can use those photo-realistic renders in online ads, print publications, social media campaigns, sales demos, and more. You are able to build one model and it can then be used across multiple departments. This saves time, money, and gives you a competitive advantage over those stuck in traditional design models.
Explore Modo for yourself