Image courtesy of Gaël Kerchenbaum
Streamlining your look development workflow
In the VFX and animation industry, there is a wide choice of render engines allowing for the creation of the most beautiful and believable rendered imagery. Each renderer vendor has their own shading technology to make incredible images.
At the moment, Mari texture artists paint models on the Canvas, which uses GLSL shaders to display painted assets. These GLSL shaders are limited to what is possible via GL, when compared to what a production renderer can achieve with the full power of path tracing, OSL, etc. 
Now, imagine if you could achieve the image you want without having to round-trip as often between Mari and Katana, Maya etc. to check a final render?
Mari's latest releases strived to tackle this problem, starting by introducing the Arnold shader from the Autodesk team in Mari 4.5. Soon Mari 4.6 will bring you two additional shaders: 3Delight, VRay. While the Pixar team behind RenderMan now provide a Mari version of their PxrSurface shader, alongside their latest release of RenderMan.
Artists can now paint textures in Mari with a higher confidence level knowing that their art will look correct in the final render, no matter which one they choose. Whether the render is 3Delight, VRay, Renderman or Arnold, we've worked with the renderer vendors to reduce the feedback loops between Mari and Katana or other DCC programs. 
While it is still an approximation, the advancements are huge. It breaks the limitations that artists have suffered for too long, and offers to improve their workflow, making it more streamlined than ever before. 
And this is just the start. 
We are committed to ensure our tools like Mari allow an artist spend their time making fantastic artwork instead of fighting a technical process.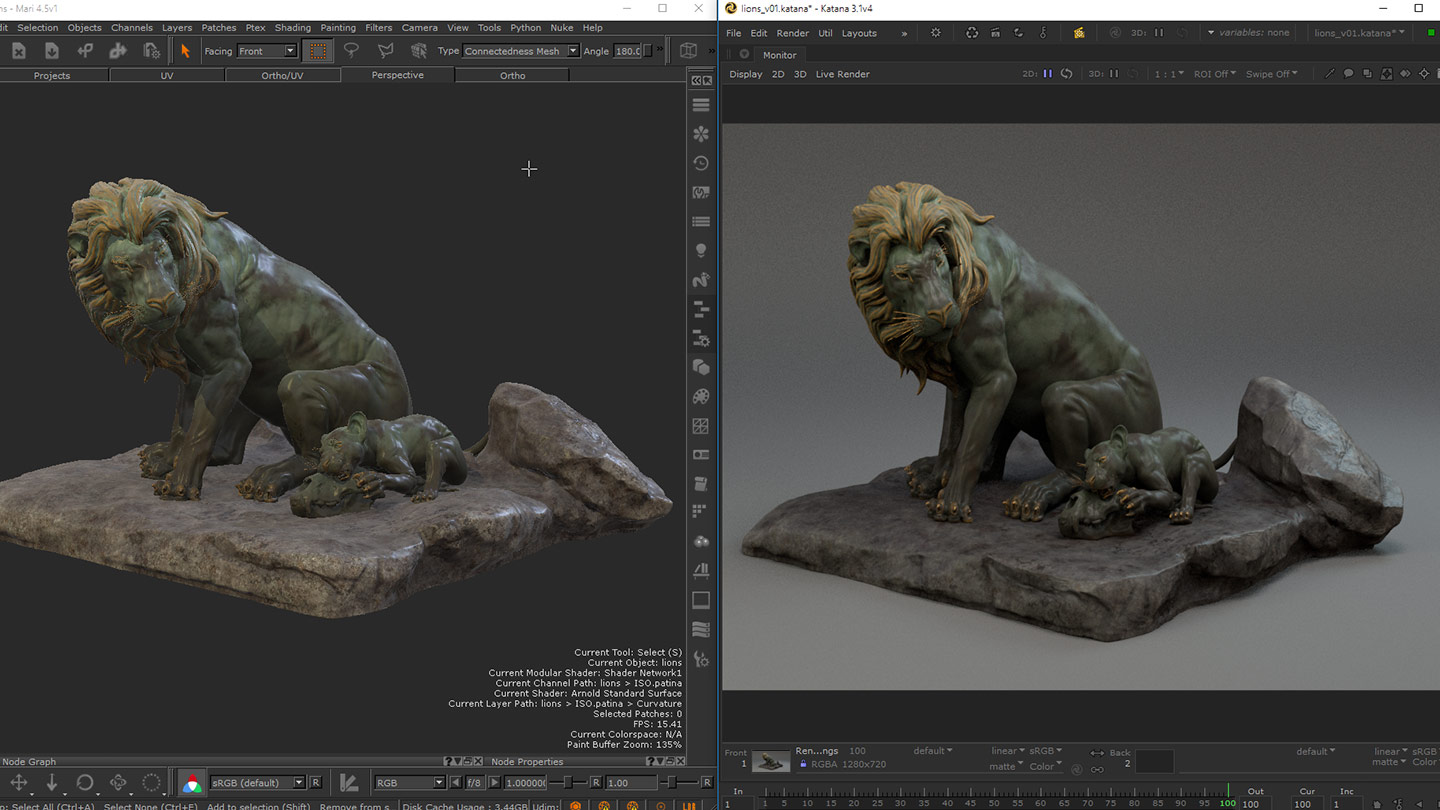 Mari 4.5 launched with the first vendor contributed shader from the Autodesk team behind Arnold. Above is the Arnold Standard Surface in Mari (left) and Katana (right).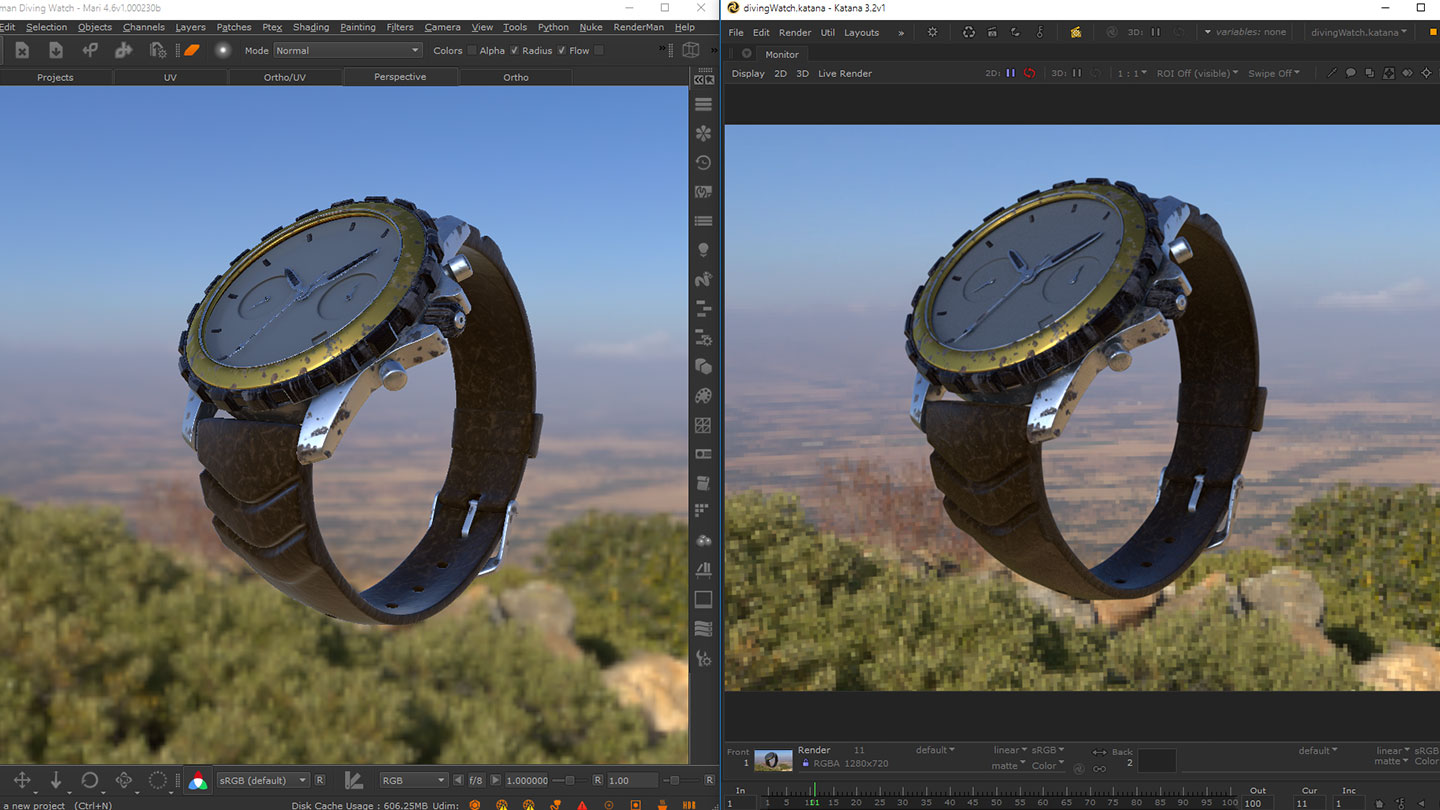 The Pixar team behind RenderMan have engineered a Mari approximation of the PxrSurface. Above is the PxrSurface shader in Mari (left) and Katana (right). This shader is being distributed by Pixar in RenderMan for Mari, alongside RenderMan 22.6.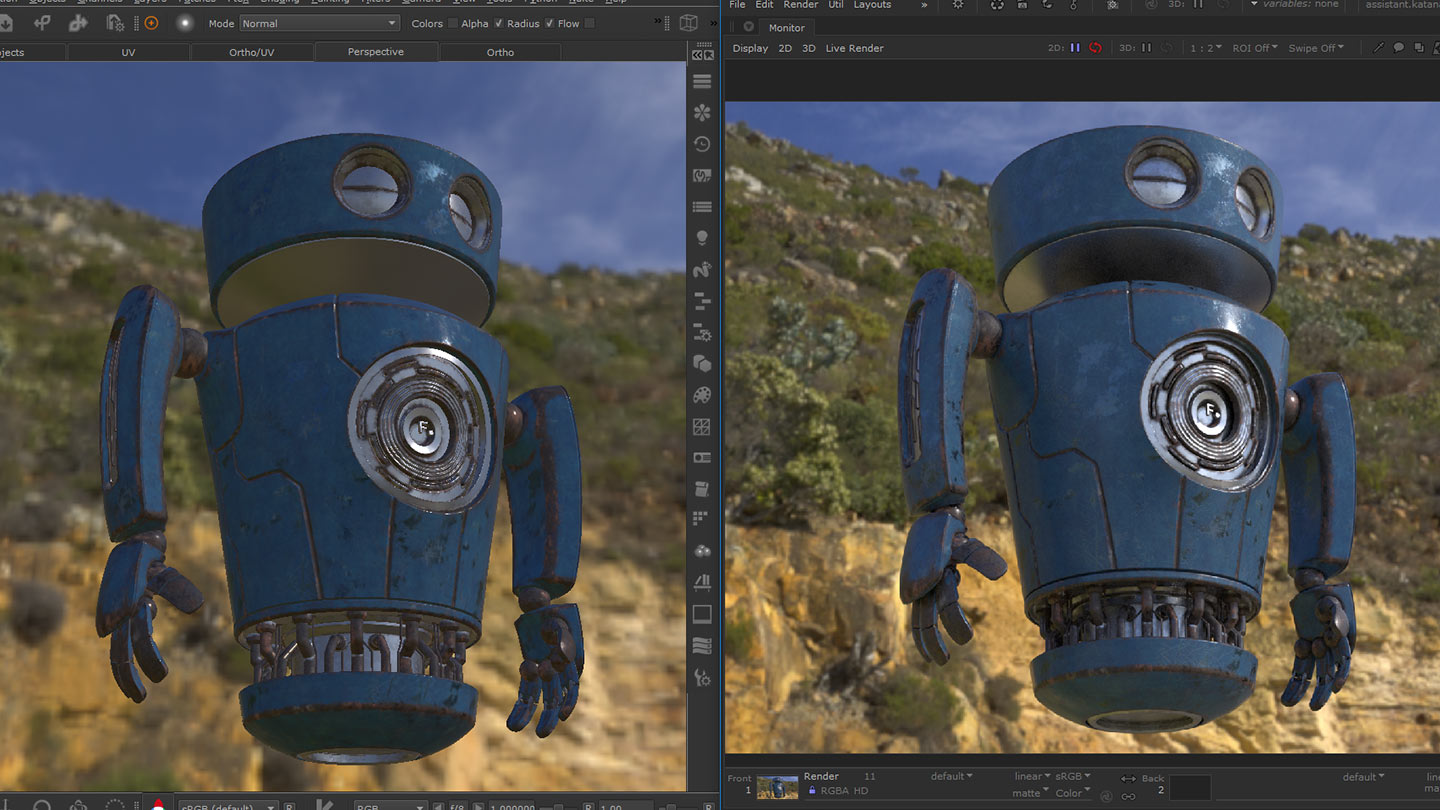 Coming soon in Mari 4.6, the first 3Delight Shader seen in Mari. Contributed from the team behind 3Delight, above is the 3Delight Principled shader in Mari (left) and Katana (right).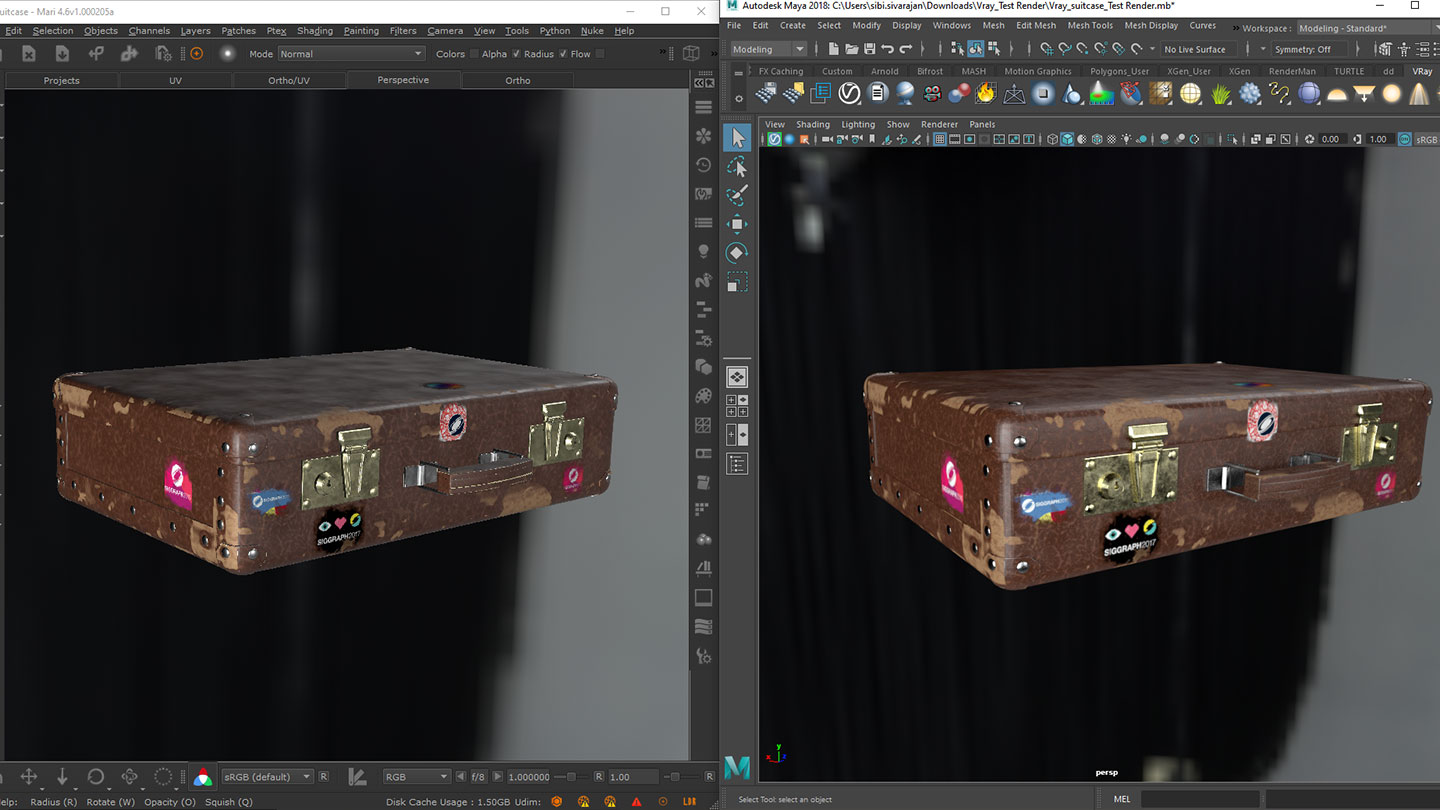 Also coming soon in Mari 4.6 is a brand new VRayMtl shader from Chaos Group, the team behind VRay. Above is the VRayMtl shader in Mari (left) and a rendered image from Maya (right).