Image Courtesy of Nice Shoes
Nice Shoes: using VR to deepen relationships between brands and customers
In the age of the 'experience economy', brands are looking to engage customers in ways that are meaningful enough to build deep, lasting relationships.
And many have been quick to realise the potential of immersive technologies, such as virtual reality (VR). Foundry Trends spoke to Tom Westerlin, Creative Director, and Angela Bowen, Executive Producer, at creative studio Nice Shoes.
When brands initially saw the potential in these technologies, Westerlin explained, there was an initial flush of enthusiasm—but this has moved on to a deeper consideration of the value VR can add in building relationships with consumers.
"We're trying to give users new experiences and new ways to interact with a brand or be introduced to a product. Our goal is for these experiences to both carry entertainment value and have an emotional impact," he said.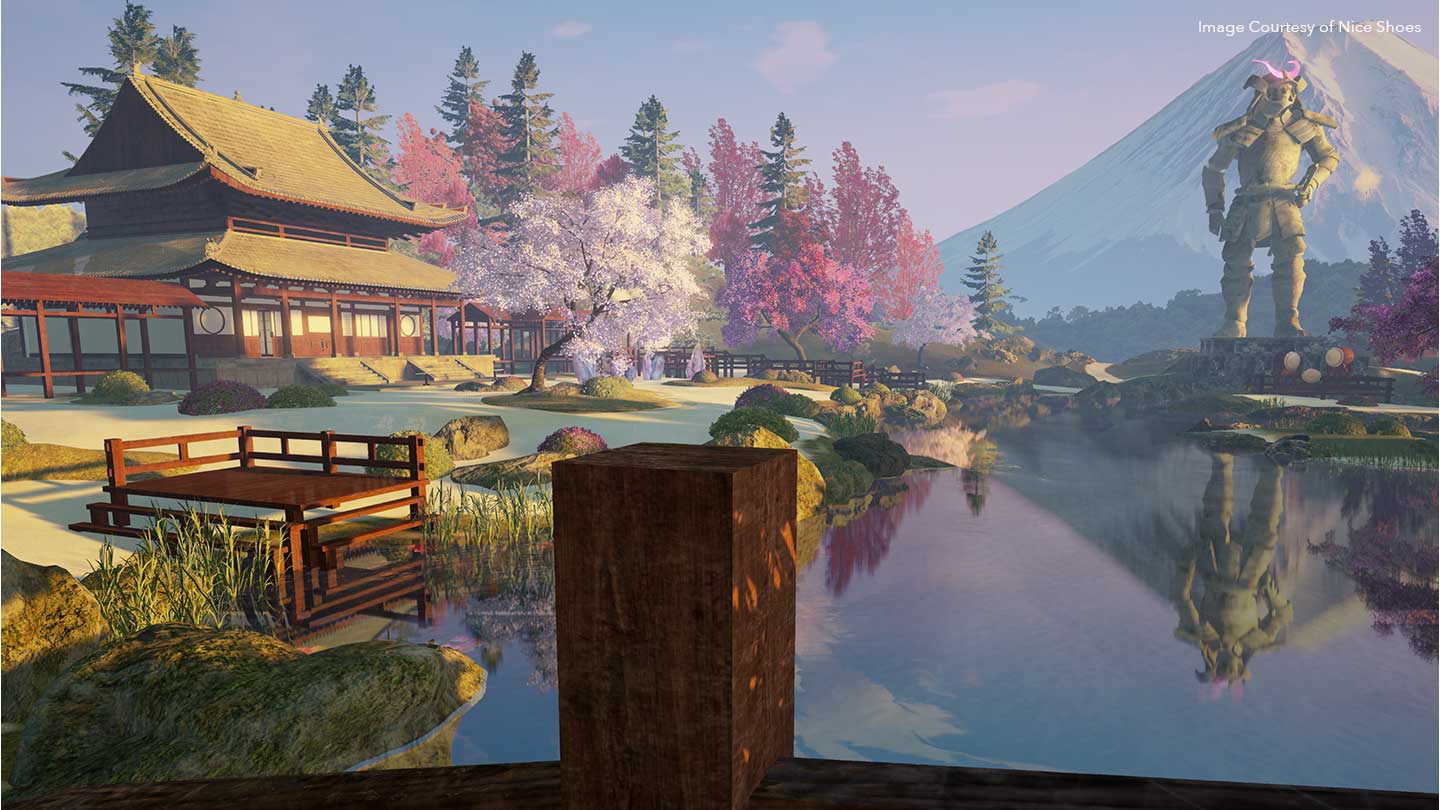 Bowen added that after investing heavily in the creating of thousands of hours of content that failed to gain any real traction, brands have finally begun asking the right questions: "By asking what it means to create a truly immersive experience, they've come to see that event-based campaigns provide the best opportunity to capture people's hearts, minds and imaginations. VR is perfectly suited to this type of consumer engagement".
Nice Shoes took aim at this with the creation of Mio Garden for Sapporo—a room-scale, real-time VR experience in which participants explore a zen garden – complete with 360 sound – and interact directly with the virtual environment through six unique interactions. .
The piece received a finalist nomination in the Virtual Reality category at the 2017 Association of Independent Commercial Producers' Next Awards, and was shortlisted at Ciclope Festival 2017.
"If we'd built that zen garden in the real world, it would have taken up the space of an entire city block. It's enormous, and there's so much to see," Westerlin said. "The entire experience ends with more branding for Sapporo. It creates lasting, positive sentiment in customers, who now associate that pleasant sensory experience with the brand."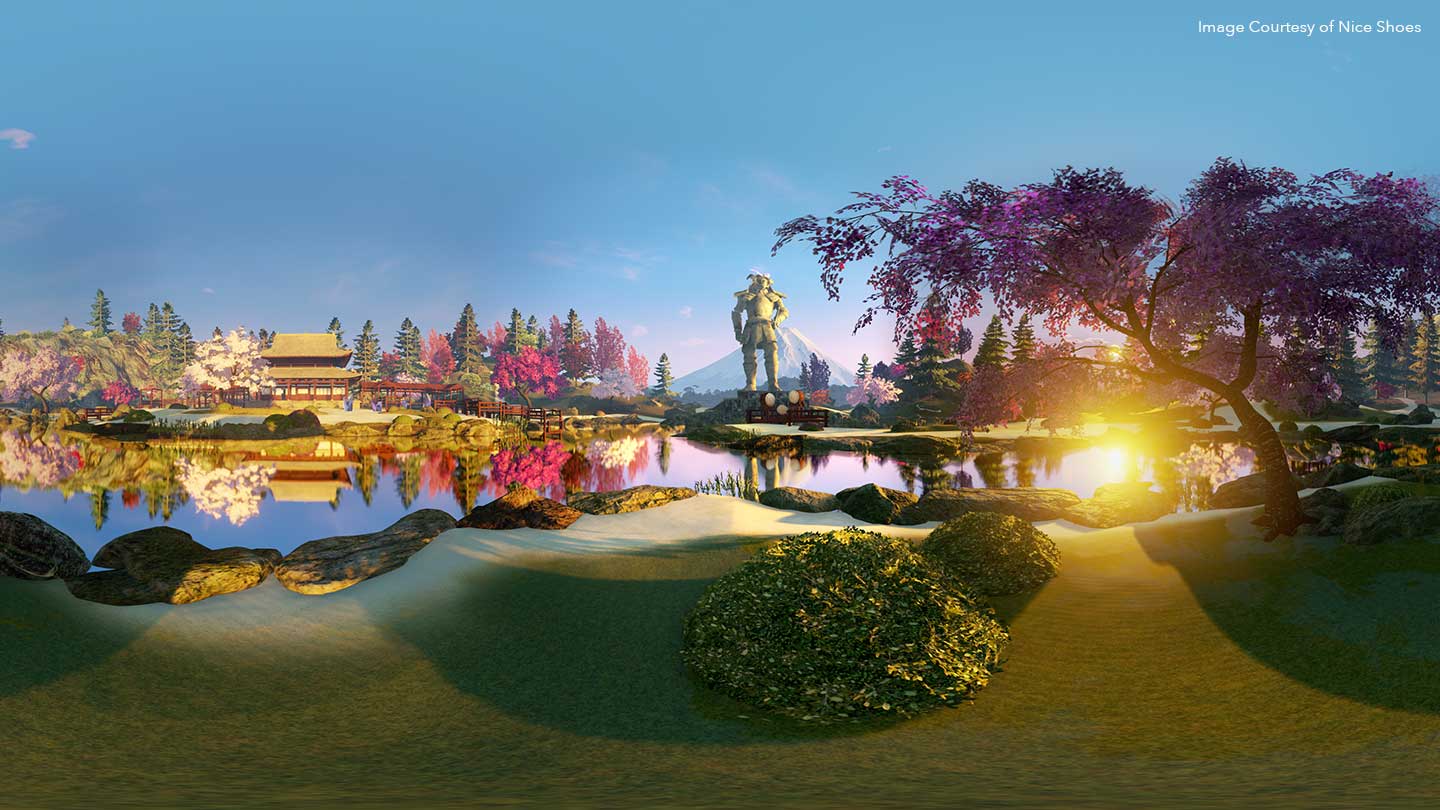 Of course, the fact that companies have to wait for major events to provide this type of immersive experience can limit its scope. Most people don't have high-end VR equipment in their homes and, while these types of products are becoming increasingly available, mainstream adoption is going to be a gradual process.
But this hasn't stopped brands from finding creative ways of bringing immersive experiences to consumers.
"It's a matter of finding captive audiences who have some extra time to spare," Bowen explained. "These are people who are waiting at an airport or exploring art galleries and museums. They are open to being educated and entertained in equal measure—and more companies are seizing that opportunity."