Gaming
How Remedy nailed the character realism in Quantum Break
Image courtesy of Remedy Enternatinment
Quantum Break distorts time, manipulates moods and delivers stunning visuals
Remedy Entertainment's mission is clear: to create cinematic blockbuster action games that break media boundaries and push the envelope of 3D character technology and visual effects. No easy task, but so far they've been nailing it, with titles like Max Payne 2, Alan Wake, and most recently, Quantum Break to their name. Apart from the visual quality, Remedy focuses on developing narrative, character and mood, often bringing in an element of offbeat humor. And if there's a combat experience, it's essential that it's fluid and fun. Together, these factors form a winning combination that results in a highly playable game.
So how do they pull this off? We talked to Lead Character Artist Antti Puomio, who was kind enough to share some insights about what goes on behind closed doors at Remedy's offices. Founded in 1995, Remedy is based in Espoo, part of the Metropolitan area of Finland. Having the right culture at a company is always a good place to start, and Antti feels Remedy fosters the right work/life balance, something that the Finnish in general value highly. As a result, there's been great retention, as well as no shortage of new talent wanting to join the team. As Antti explains, "There are lots of people I work with at Remedy who have been here since the early days of the company, so we have an interesting mix of veteran talent as well as the next generation of developers."
Eager for a look under the hood, we asked about the tools Remedy used on Quantum Break, described on Steam as "a time-amplified suspenseful blockbuster [...] part game, part live-action show—where decisions in one dramatically affect the other." (The ratings, by the way, are top-notch). Antti told us about Northlight, a proprietary technology that encompasses in-house rendering, game engines, world editor software and more. "Having our own technology enabled us to do many unique things in Quantum Break, ranging from state-of-the-art Global Illumination lighting to handling large-scale destruction scenes unfolding in time-distorted gameplay environments," he elaborates, going on to add that Remedy's facial animation pipeline is built around DI4D facial capture system from Dimensional Imaging, Autodesk Maya and a lot of proprietary tools and scripts, and that body animations are made in Autodesk MotionBuilder.
So where does Modo® fit in? All over the place, it turns out, though mostly for character modeling. "Right now the Character Art team is almost exclusively using Modo for modeling," says Antti. "Usually we are quite specialized in our day-to-day work, but sometimes we wear different hats in production. For example, in the past I have done some character concept art using Modo's sculpting tools and MeshFusion. And in the pre-production phase of Quantum we did some look development and visual target work using Modo's rendering tools. Fast rendering times enabled us to iterate quickly and test out different moods and looks for the product."
For a specific example of Modo's use, Antti told us about how the character realism was achieved in Quantum Break. "We based our main cast likeness (physical, voice and performance) on real actors. To achieve the best possible result, we constructed our own 3D scanner for faces out of 26 DSLR cameras, some flash lights, polarization film and lots of Styrofoam. We fitted a common face topology to the scans in Modo. Using a shared facial topology lets us share much of the setup work between different characters and makes creating background characters easier. We then moved on to a sculpting program for further refinement and texture work."
Fast rendering times enabled us to iterate quickly and test out different moods and looks for the product.
Some of the clothing and accessory assets in the game are also based on scans created using a mannequin and a motorized turntable. Modo's topology tools came into play here to create unique topologies. Then the meshes were posed to match a base mesh and refined further. The hard surface accessories and details on the characters were modeled as subdivision surfaces and added to a library of shared assets. "After all this, we compress the high-poly data to the final in-game meshes by baking normal maps and some material information to texture maps. Character models then get handed over to the Character tech team for rigging and skinning", explains Antti.
We asked why Antti chose Modo. "I've used Modo since version 201 or 301. For me, the modeling tools are super-intuitive, and, after the introduction of the topology tools in Modo 601, I actually started enjoying retopology work," he explains. "Rendering is a close second. because of my 2D background I find the shader tree to be quite straightforward for simple material work. MeshFusion has proven useful on generating high-poly source objects and for some occasional quick technical concept work. For me, Modo is a pretty capable all around modeling tool. When I started at Remedy in 2011, we only had a couple of people using Modo, but we've been slowly converting others."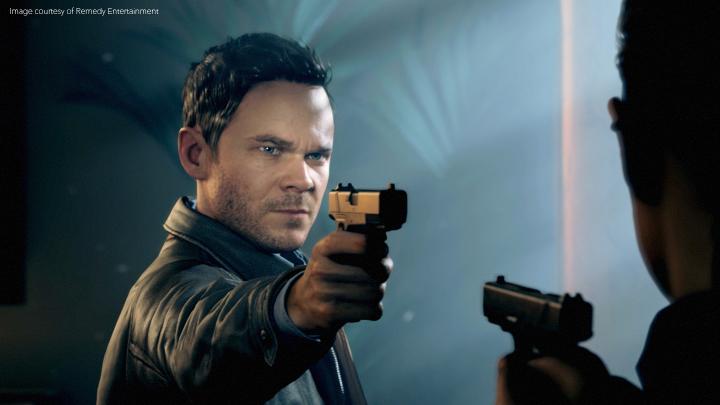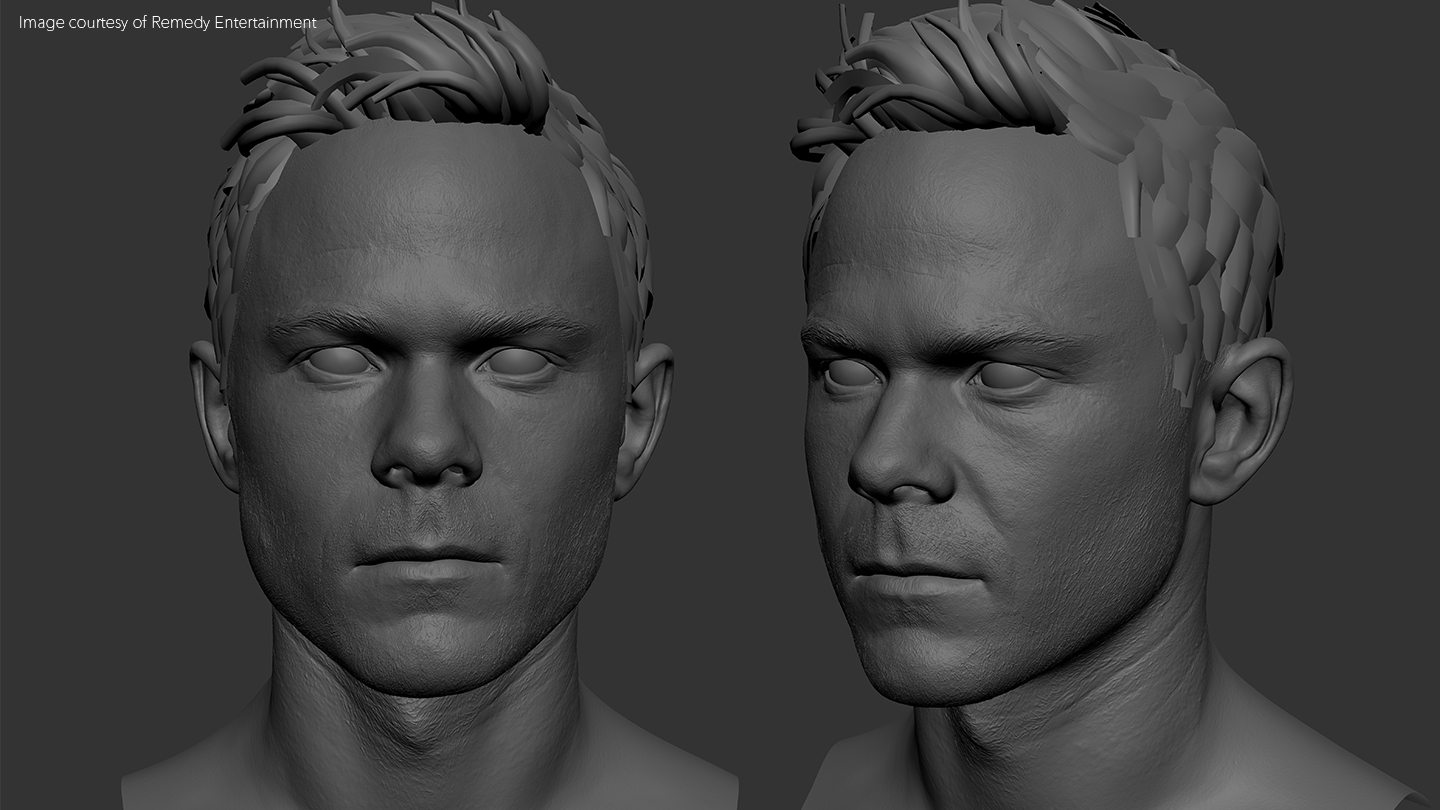 Antti's background is in graphic design and illustration. Was the transition to 3D a difficult one for him? "I actually got into 3D modeling because of Modo and ZBrush," he replies. "3D felt sort of alluring to me, but I was also intimidated by the technicality of it. Generally, the learning curve for 3D modeling software has been quite steep, but introduction of digital sculpting made the transition from more traditional arts more appealing. In the end I just forced myself to learn polygon and subdivision surface modeling because I understood that they are sort of fundamentals of modeling in the entertainment industry," he admits.
Antti believes there's definitely a plus side to having started out with 2D skills. "I certainly believe that I have benefitted enormously from more traditional art and design background. Good 2D skills, like drawing, photography or graphic design, are something that I appreciate in a character artist's portfolio," he reveals.
So is Antti enjoying the new features in the Modo 10 Series? It certainly seems so. "I'm utilizing some of the new procedural workflows in the current project I'm working on and the new nondestructive mesh operations are a huge time saver. Clear focus on game development and PBR has been great in the past two versions. Manipulating vertex normals is so easy and fast now!" he enthuses. We look forward to seeing the fruits of Antti's current labors when they're released.