Image courtesy of Tomasz Lechocinski
Modo makes product packaging visualization both faster and cheaper
Not that long ago, visualizing a product packaging or advertising concept was an expensive, multi-step process that often required multiple hands in the process. A label design would be printed out and affixed to a physical mock-up created for the occasion, which a photographer would then shoot and send out for color correction and retouching needs. And if the design changed thereafter, it meant starting the process all over again at the expense of both time and money. 
But that's not all necessary anymore thanks to the power of 3D rendering with Modo®, which skilled specialists are using to help clients quickly see how their product will look in packaging or in an advertising campaign. With Modo, designers can more easily create a convincing mock-up of an item and then react quickly to changes through the process—whether that means tweaking the label or object design, scaling it to accommodate complementary products, or revisiting a design or ad months or years down the line.
As top professionals in the fields describe, Modo allows them total control when it comes to rendering items for packaging renders or advertisements, and it provides their clients with faster and easily customizable results—so everybody benefits.
Modo is the best software for what I do: creating high quality product and packaging images.
Better and faster with Modo 
Gene Dupont has been working in computer graphics for more than two decades, and for the last 14 years he's specialized in creating 3D renders for packaging design firms. He began using Modo in 2007 and hasn't looked back. "Since then, I've used Modo almost exclusively for creating 3D product illustrations," asserts the 48-year-old San Francisco Bay Area resident. "I keep up-to-date with what other 3D software is capable of, but Modo is the best software for what I do: creating high quality product and packaging images."
With a background in print production himself, Dupont has no trouble working with the Adobe Illustrator files usually provided to him by a designer or production artist from his client, and he's able to easily handle any prep work needed to make the file ready for use in Modo. His established workflow—which was concocted to focus on trimming down the number of steps needed to create a final image—helps automate much of the process, and he spends a lot of his time detailing out master files in both Modo and Adobe Photoshop for expert results.
Dupont has worked with notable clients like Nestlé, Purina, and Blue Diamond Growers to develop packaging renders of their products, such as boxes of ice cream treats, bottles of flavored milk, and cans of nuts or pet food. Why rely on Modo for such work? "Mainly speed," he explains. "In almost every instance, Modo will be faster. Particularly for prospective package designs that haven't been printed yet."
"Having a virtual photo studio in Modo that is always set up perfectly allows me to make updates and tweaks in a fraction of the time it would take traditionally," he adds. "Modo allows for most of these types of renderings to be created faster and with more precision than traditional photography. It also allows for a production pipeline for creating a multitude of images with consistent results. If a client wants a label on an image altered, I can easily duplicate the previous image exactly. For illustrations, Modo allows me to manipulate perspective and squeeze or expand UV maps and geometry to get exactly what an art director or client wants."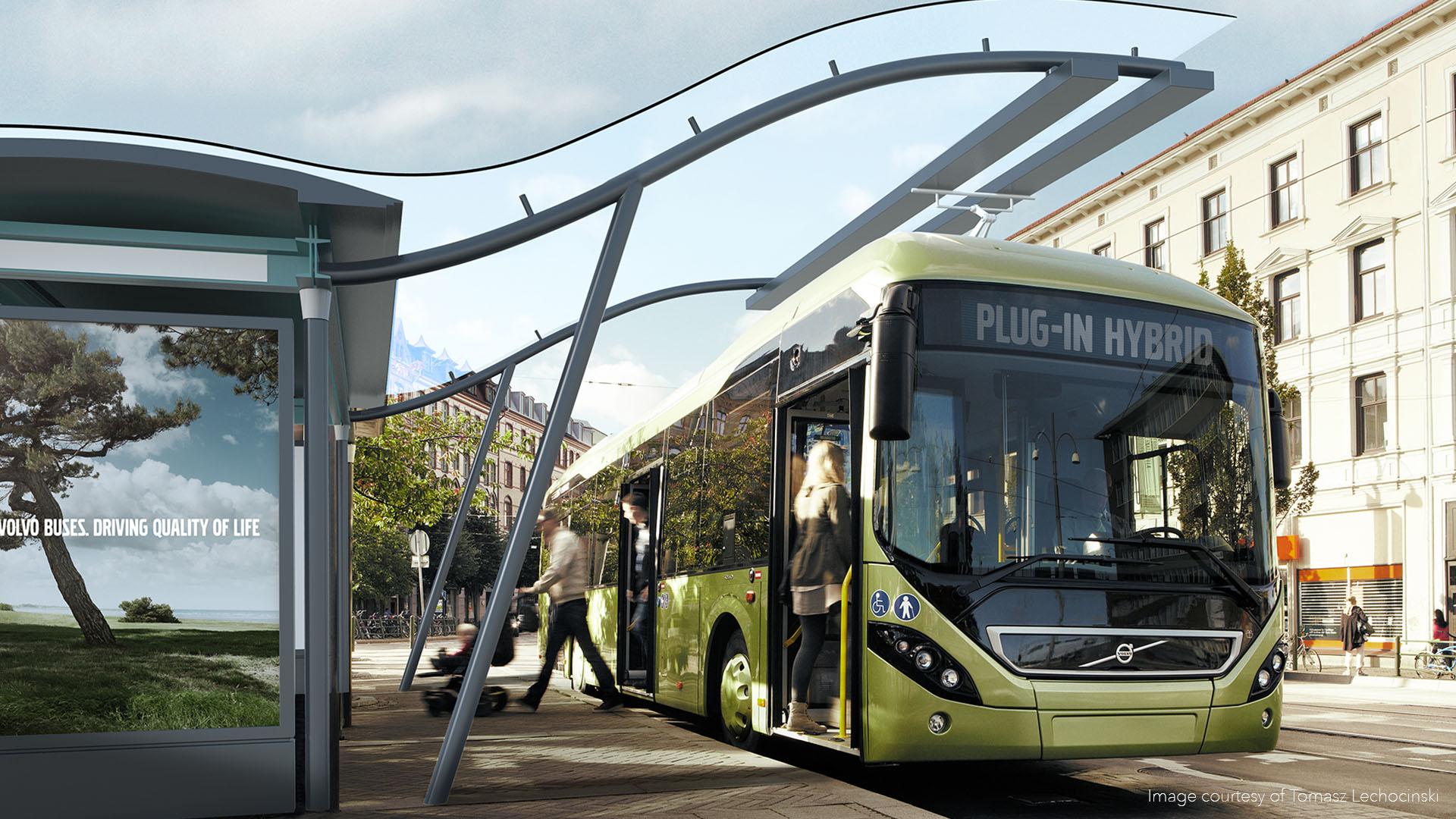 For Tomasz Lechociński, Modo has opened up new avenues for freelance packaging design work since he first started using it in 2009. "Modo let me do things that previously were not possible with traditional 2D programs," says the 39-year-old Polish artist. "It opened up a whole new world to me, and thanks to Modo's great and useful interface, my work became fun." He uses Modo to visualize retail packaging and marketing items, including product stands, wobblers, and shelf stoppers, and has worked with such clients as 3M and Nestlé.
"The main reason to create 3D models of products is that I can render a product from different camera angles at any time and have different materials and graphic designs applied. This gives me a lot of freedom because I'm not tied to one photo taken by a photographer," says Lechociński. "There are many times that a client wants to refresh the look of product that is on the market for a long time, like one or two years… I can get back to a certain scene at any time, even after a year, and I'm able to create a new render from an existing file to satisfy client amendments." 
Lechociński says that using Modo is so comfortable that he often skips drawing and simply starts working in 3D space, and that its modeling tools and UV mapping abilities make the software essential in his line of work. "The most important part of Modo in creating packaging is the power of the render preview window," he notes. "Immediate live changes that reflect material or artwork changes are just great. I don't have to make many test renders before the final tweaking of render settings. I can see what is going on with my model while modelling it." 
Beyond the render preview, he says that Modo's rigging tools are likewise crucial to help him nail the look his clients demand for convertible packaging. "I use morph maps to store different states of the object. I find that the best results in folding boxes can be achieved by using Skeleton Tool and using joints to drive the bending of parts of the boxes. This way, one can have a great deal of control over the final look of meshes," Lechociński explains.
Modo has an incredibly fast renderer and the advantage of that power in the preview renderer also.
No hard sell with Modo
While the uses vary, there's a lot of commonality between the processes employed by packaging designers and those that create 3D renders for advertising purposes. As with packaging renders, the ability to revisit a particular scene months or years after the fact in Modo has revolutionized the process. "Just by opening the file, you are instantly back on set as if you never left," says Benjamin Parry, a 26-year-old CGI generalist and retoucher for London-based boutique print media firm, Act Two-Um.
Another advantage more specific to the advertising world is the ability to design ads for a product that hasn't yet been finalized and manufactured. Rather than concoct a mock-up and go through the costly and laborious process of photographing it, artists like Parry can work alongside the client to design the ad campaign as release plans are hashed out. "This ensures as little time [as possible] between finished production of the product and the release of the advertising campaign," he notes. 
Act Two-Um has worked with a wide array of major clients, including Vodafone, P&G, DirecTV, and Renault, and its work frequently features immensely detailed 3D renders—whether it's recreating popular National Football League stars or constructing an elaborate series of virtual mirrors around a glossy sports car. Parry is often tasked with a wide array of work as a generalist, but says he does nearly all of his work within Modo, often utilizing very high-resolution renders.
"We have to be smart with our workflow to enable high quality images at huge resolution while minimizing render times," he says, noting the great speed with which Modo allows him to generate stellar work. "Modo has an incredibly fast renderer and the advantage of that power in the preview renderer also. When we are developing our shaders and materials, we can get near-instant feedback. This, combined with the vast presets that are shipped with Modo and the ones we create in-house ourselves, means that you can go through the shading process to first-look renders in a very short time."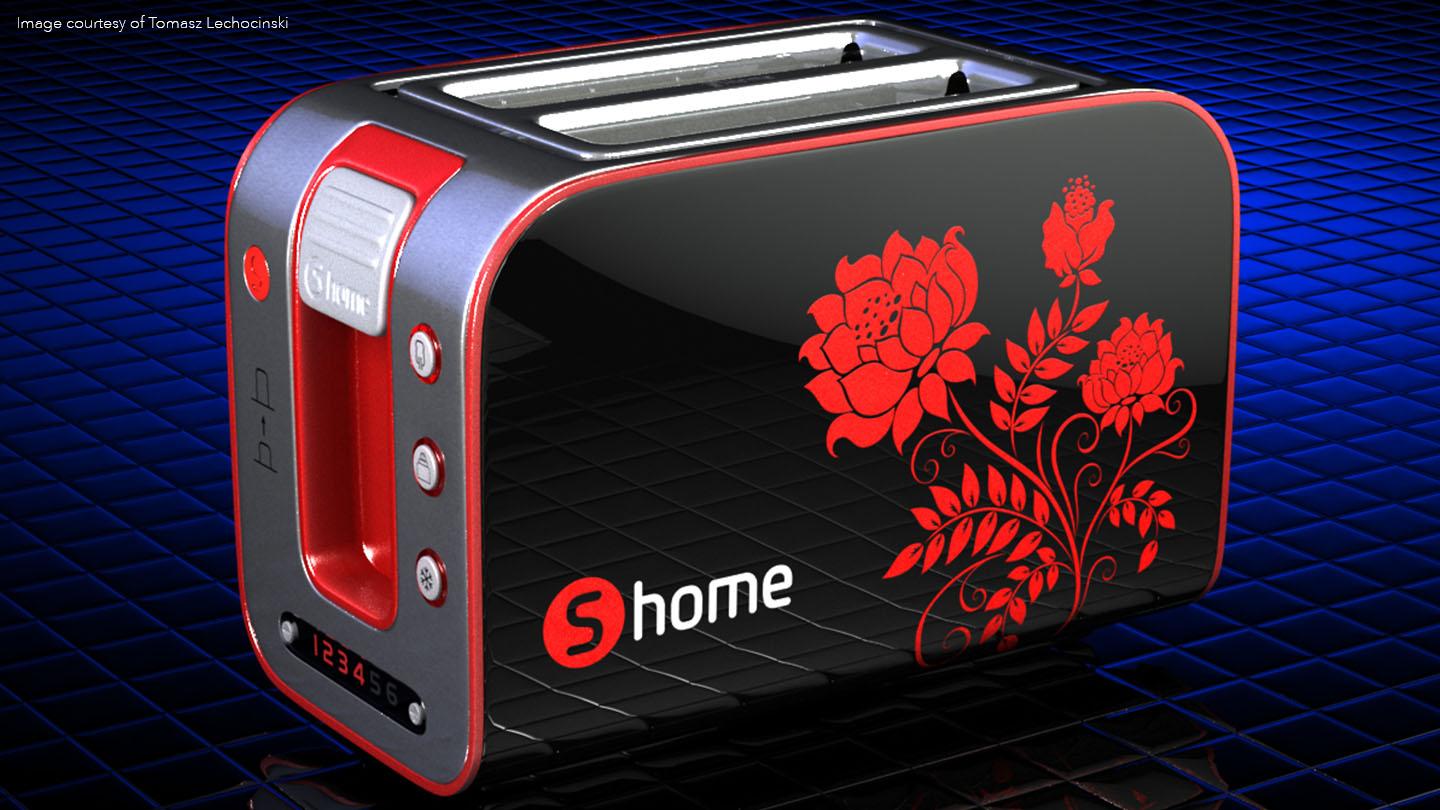 Like his industry colleagues above, Peter Eriksson—art director at Valentin&Byhr, one of Sweden's largest agencies—raves about the Modo community as one of the less obvious assets of using the software, as it's often possible to find the answer you're looking for on the official forum without even needing to ask. As for Modo itself, he likewise praises the preview renderer as a useful tool, and claims he "can't work without" the HDR Light Studio plug-in.
"It's the speed and flexibility to have it in 3D," says Eriksson of the benefits of modeling a product in Modo for advertising work. "Especially when we are in the design phase and want to see how it looks with a blue cap, or a cap in silver for example. And when you have built your '3D studio,' it's so quick to reuse it compared to doing a traditional light set up in a real studio—if you can't afford to have the lights and space available all the time, that is." And for those clients who do want the physical touch, Valentin&Byhr can 3D-print an object based on a model. 
No doubt, there are incredible practical advantages to rendering a product in 3D for both packaging design and commercial advertising purposes. However, Modo also helps remove some of the real-world barriers present in standard photography and allows designers to come up with creative and visually exciting solutions to deliver excellent, eye-catching work.
"It's fast and intuitive, and really fun to work with," adds Eriksson about Modo. "There are no limitations to what you can or can't do. It's just your imagination."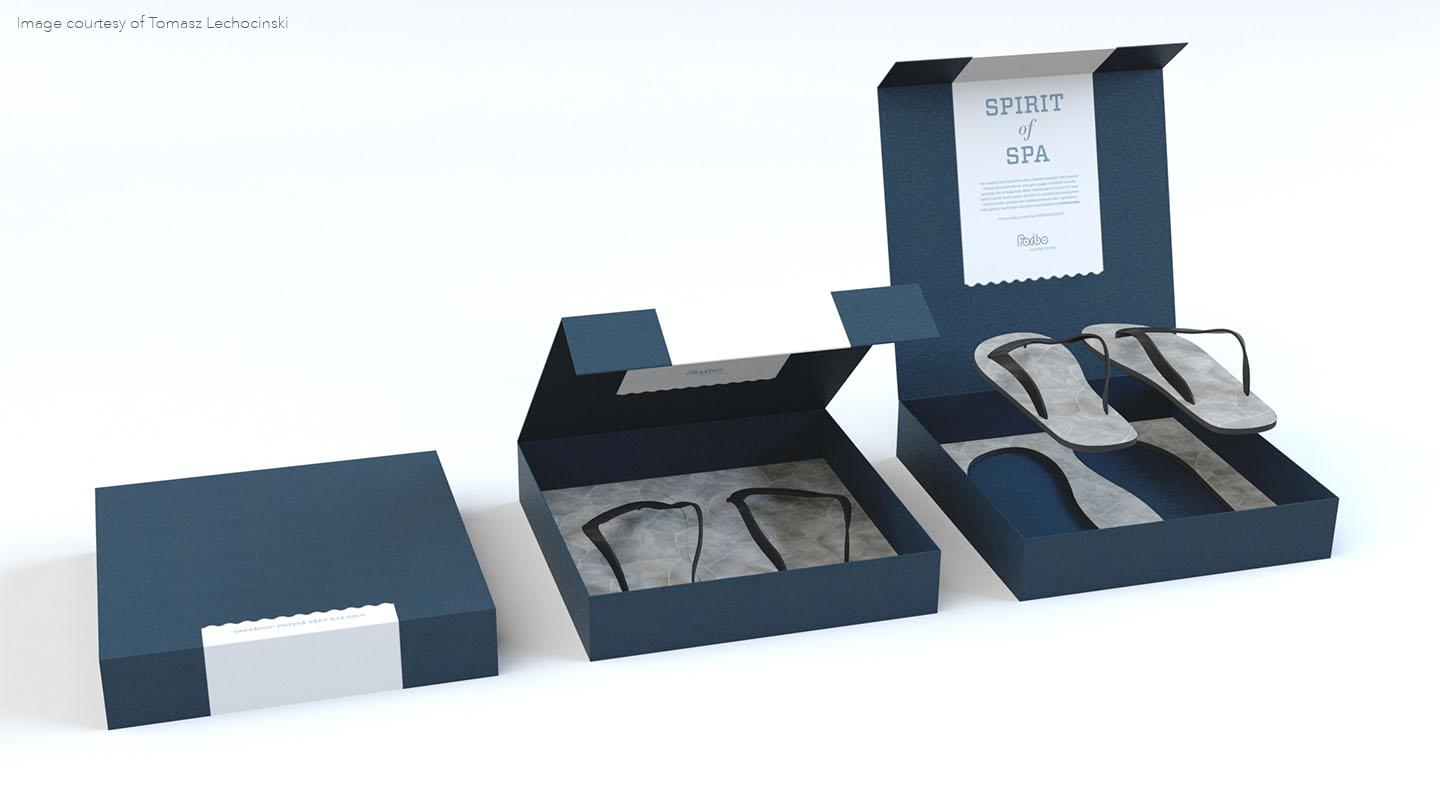 It's fast and intuitive, and really fun to work with.