How Foundry partnered with Intel to increase Katana 3.5's performance in a flash
Using Intel® technologies to increase Katana 3.5's speed and performance by up to 30x for some key operations

In an increasingly fast-paced world, time is everything. VFX tools are now being tailored towards saving it—so artists can iterate faster, get home earlier, and spend more time being creative.
At Foundry, we know how much this matters to our customers. That's why we work tirelessly to offer formidable speed and performance across our product portfolio and beyond, with each product supported by a dedicated team focusing on performance improvements.
Our latest efforts in this regard involve collaborating with tech juggernauts Intel®. The aim: to switch Katana 3.5's processing capabilities from single-threaded to multi-threaded using Intel technologies, reducing time to first pixel so artists can iterate faster, and more creatively. The result is that some parts of Katana are now 30X faster on a 32 thread machine.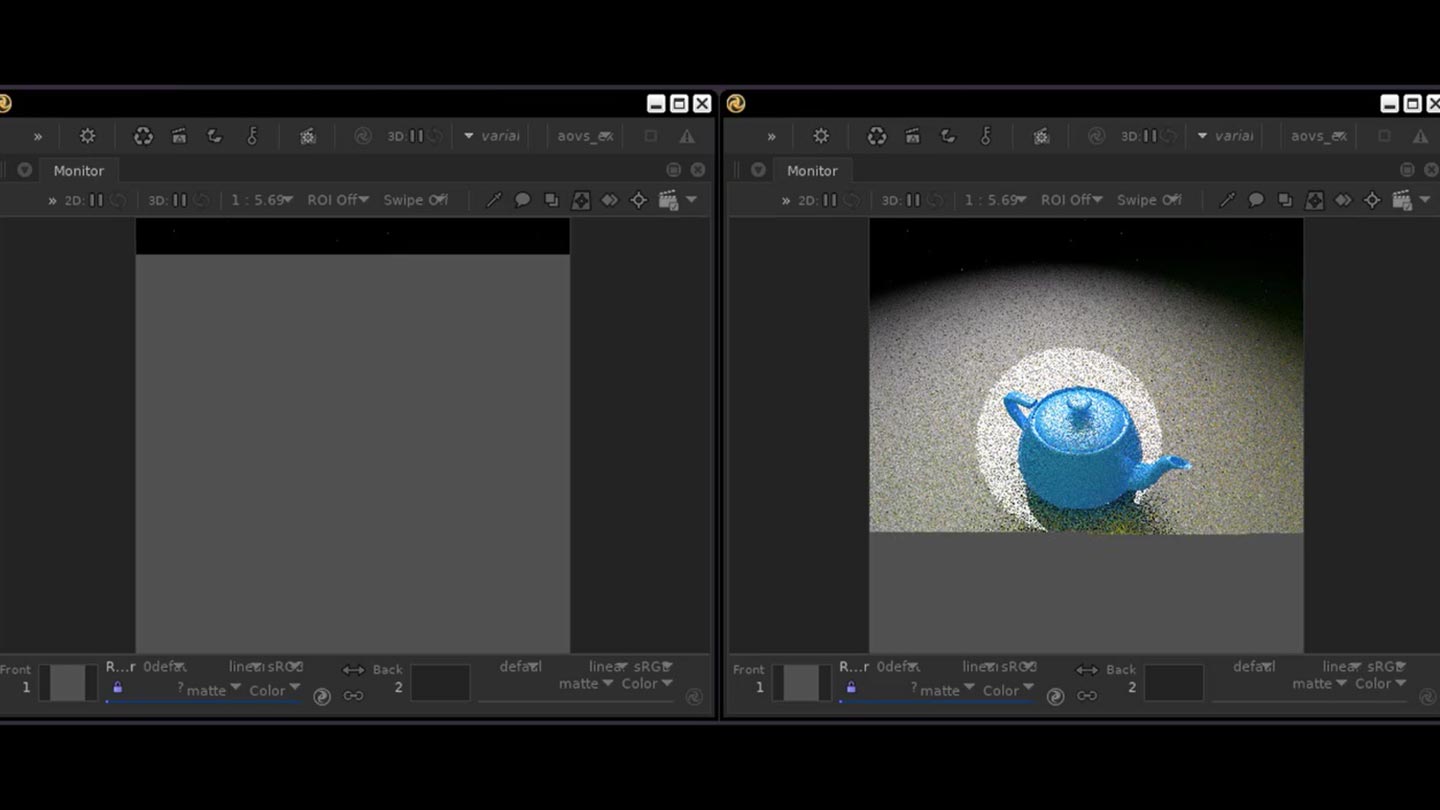 Reducing the time to first pixel: two renders starting at the same time, moving much faster on a recent Katana 3.2 development build than Katana 3.2v1
Dan Hutchinson, Lead Engineer for Katana Performance Engineering, discusses the one year collaboration with Intel to make Katana its fastest yet:  
"We've been working end-to-end with the Intel team since the end of 2018. 
We met with them regularly on Skype to discuss technical issues that either they or we had identified. Through these conversations we gained a lot of insight on how the Intel hardware functions, which has  been invaluable in helping focus our efforts into making our software more powerful. 
In addition to regular online meetings we held two annual face- to-face events called "Dungeons" in which Foundry and Intel focused on solving tricky performance related problems. At each event, the Intel team introduced new technology and helped improve our understanding of Intel hardware through a series of lectures.'"
The results of these Dungeon events speak for themselves. This particular project saw the integration of the Intel VTune™ Amplifier and Intel Threading Building Blocks (Intel TBB) with Katana 3.5 to locate performance bottlenecks, whilst optimising its processing capabilities. Resulting tests showed a performance increase of up to 30x with 32 threads, running a stress test with some key components, compared to Katana 3.2. For the average artist, this saves hours of time every week, which can be better spent on getting creative and improving quality—all whilst getting home on time at the end of the day.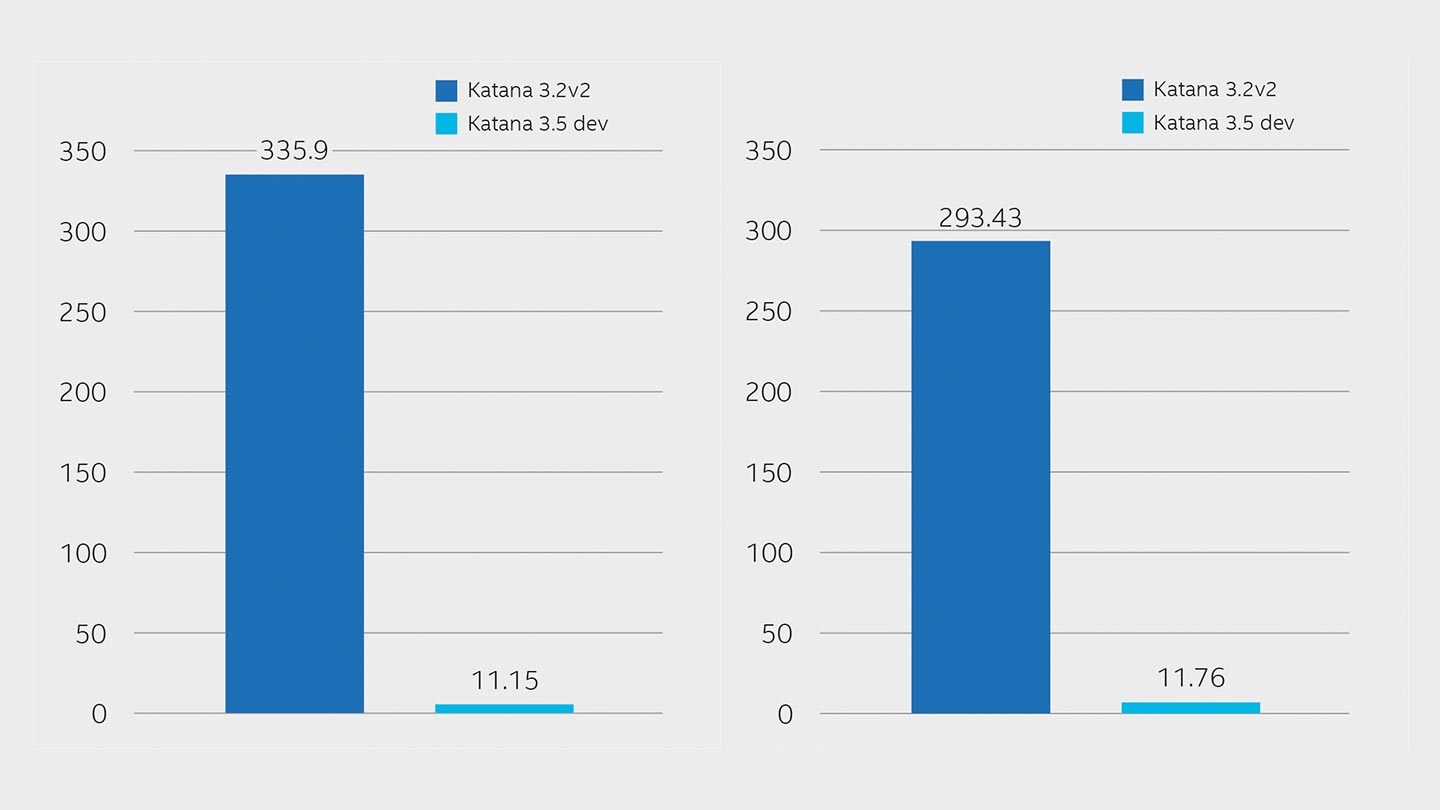 Time in seconds for scene traversal in an OpScript stress test in Katana 3.5 dev versus Katana 3.2 v2
Needless to say, we're delighted with the results of our collaboration with Intel and look forward to seeing the time-saving potential it unlocks for artists everywhere.
For a full project report, read the whitepaper from Intel here.