Is enterprise the key to unlocking VR's potential?
It's fair to say that virtual reality (VR) has had a mixed history. In recent months Foundry Trends has contemplated both the potential it carries and the challenges in maximising that potential.
VR is primarily associated with entertainment – gaming, film, immersive experiences – and it's clear that mainstream adoption on these fronts has been slow—not least because the equipment is often bulky and expensive.
The truth about computer-mediated experiences such as VR is that they can be applied in much broader ways. This is a point Tom Westerlin, Creative Director, and Angela Bowen, Executive Producer, at creative studio Nice Shoes, drove home when we spoke to them recently.
"VR is opening up all kinds of enterprise opportunities. We're working on a massive architectural undertaking for the National Museum of Qatar, and we're using VR to help our internal team as well as our client understand what the visuals will look like at scale in the space," Bowen said.
"There's growing appetite among businesses investing large sums into physical spaces to actually get a sense of what they're going to experience when those are built."
This example clearly points to how VR is already being applied in enterprise but it's clear that, as the technology develops, its use in business can extend much further.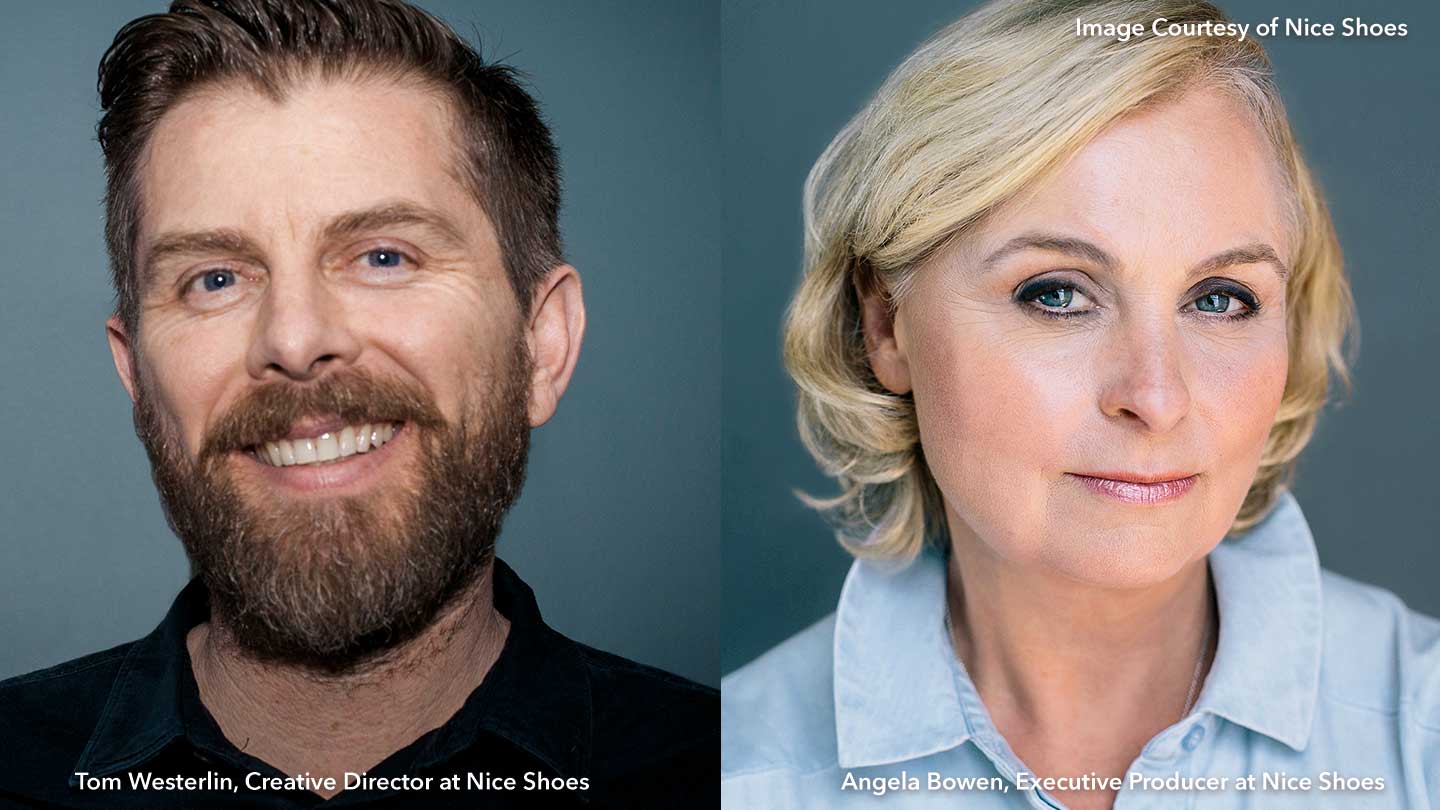 "People will increasingly see how useful it is to create a new world in the space they currently occupy," said Westerlin. "There's enormous value in being able to hang out, or even conduct meetings, with people in the 'same' location, even when one party is in London and the other is in New York."
At present, this type of work is still in its infancy. While companies such as Nice Shoes have already been able to demonstrate its use in large scale projects – such as an immersive experience selling glasses frames to opticians – more work is required to generate the kind of buy-in that will make it commonplace in the business world.
"A recurring challenge has been in fully articulating ROI and working out how to put analytics behind this work. Is it simply the amount of time people spend in the experience? Is it in levels of engagement and interaction? These are aspects that still need to be agreed upon," Westerlin said.
Of course, working out return on investment and the precise ways in which it can be measured has been a perennial challenge for the creative industries—and not just with VR. But, as Bowen explained, this doesn't halt VR's progress because the value is ultimately seen in the quality of experiences created.
"We're not even scratching surface of how ubiquitous this is going to become, but this will rely on the quality of content on offer. What we want is for people to enter the VR world and stay there for a while, being entertained and educated at the same time," she said. "We're setting the creative bar incredibly high—and in the end, this is what will drive up investment in immersive experiences."