Film and TV
Nuke powers Sony Pictures Imageworks on Alice in Wonderland
© 2010 Walt Disney Pictures. Images courtesy of Cafe FX.
On Imageworks' first project using Nuke, artists relied heavily on the technology
To scale and master shots with a particular focus on The Red Queen's brilliantly over-proportioned head, Alice's changing size, and the Hatter's large eyes Nuke was the key.
Carey Villegas, VFX Supervisor at Sony Pictures Imageworks, had this to say about Nuke:
"Even though Imageworks is well known for our great in-house compositing software, running on commercially available software such as Nuke has many advantages. Scalability of operations is a real bonus – you can easily get a hold of artists with an existing skill set. This reduces the need to train staff before starting a job and allows us to hire exactly the right artists for a particular style of work." 
A closer look
Foundry was lucky enough to have Carey on our booth at NAB 2010. You can watch his demo here that was kindly recorded for us by fxguidetv.
An efficient workflow
On the technical side, Nuke's open infrastructure and customizable nature enable easy integration with other applications to create an efficient workflow. On Alice this was particularly crucial with the work that was done in Maya: "The flexibility provided by gizmos and all of the other customization options mean you don't have to be a programer to get good results, but if you are, you can take it to another level.
"Nuke is FAST. I'm a big fan of scan-line rendering. Even when you're working with 4K files, Nuke's speed and interactivity are really impressive.
Nuke completely and seamlessly integrated into our pipeline."
Nuke's availability across platforms was also useful on the production. Sony Pictures Imageworks compositing team work on Linux as standard, but there are Windows and Mac stations around as well. Carey also set up a work station on set with his Macbook Pro and a 30" monitor:
"I was able to do the Red Queen's head, Alice scale, and Hatter eye tests on-location where I could consult with Tim Burton and DOP, Dariusz Wolski. It was very easy with Nuke."
The availability of 3rd party plug-ins also proved crucial for Villegas during the project: "The open nature of Nuke's architecture enabled us to standardize the workflow on the Hatter's eyes. We wanted to use a Sapphire plug-in (Distort) and GenArts was able to write something that fit right into our Nuke workflow."
A question of scale
According to Villegas, the most challenging VFX on Alice in Wonderland were those involving the Red Queen and Alice due to the play on scale involved. The Red Queen's head and waist are disproportionate to her body and Alice exists in various different sizes throughout the film:
"The scaling issues were very tricky to deal with. We were filming with two cameras – a Panavision Genesis at HD, and to avoid a reduction in quality when blowing up photography for The Red Queen, a prototype Dalsa Evolution at 4K.
To start with, we would do a one-point track just below the neck on a bit of her clothing, then a really rough garbage matte around her head. We down-res'd the 4K material to a pseudo HD size and then re-attached her head from the 4K to her down-res'd body.
I created a gizmo in Nuke to ease this process. We would track her head, create the garbage matte and then look at her head with Tim at different sizes. To see a variation, we could just change the percentage in Nuke and it would automatically down-res the 4K and re-align the Red Queen's head to her scaled down body. It was a crude iteration, but it really helped. We probably tried hundreds of experiments early on before we settled on how big the head should be."
For Alice, a similar principle was employed, but instead of typing a percentage, Nuke was set up so that you could program in specific heights:
"We'd put in say 'eight foot six' and it would automatically take the 4K, reduce it and scale it behind the scenes. When all the size decisions had been locked down the finessing began."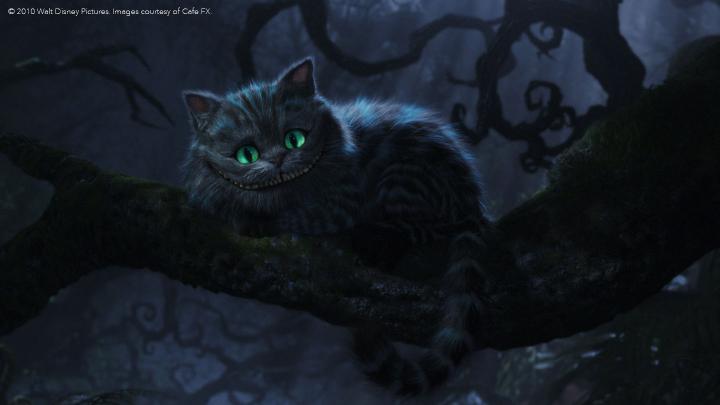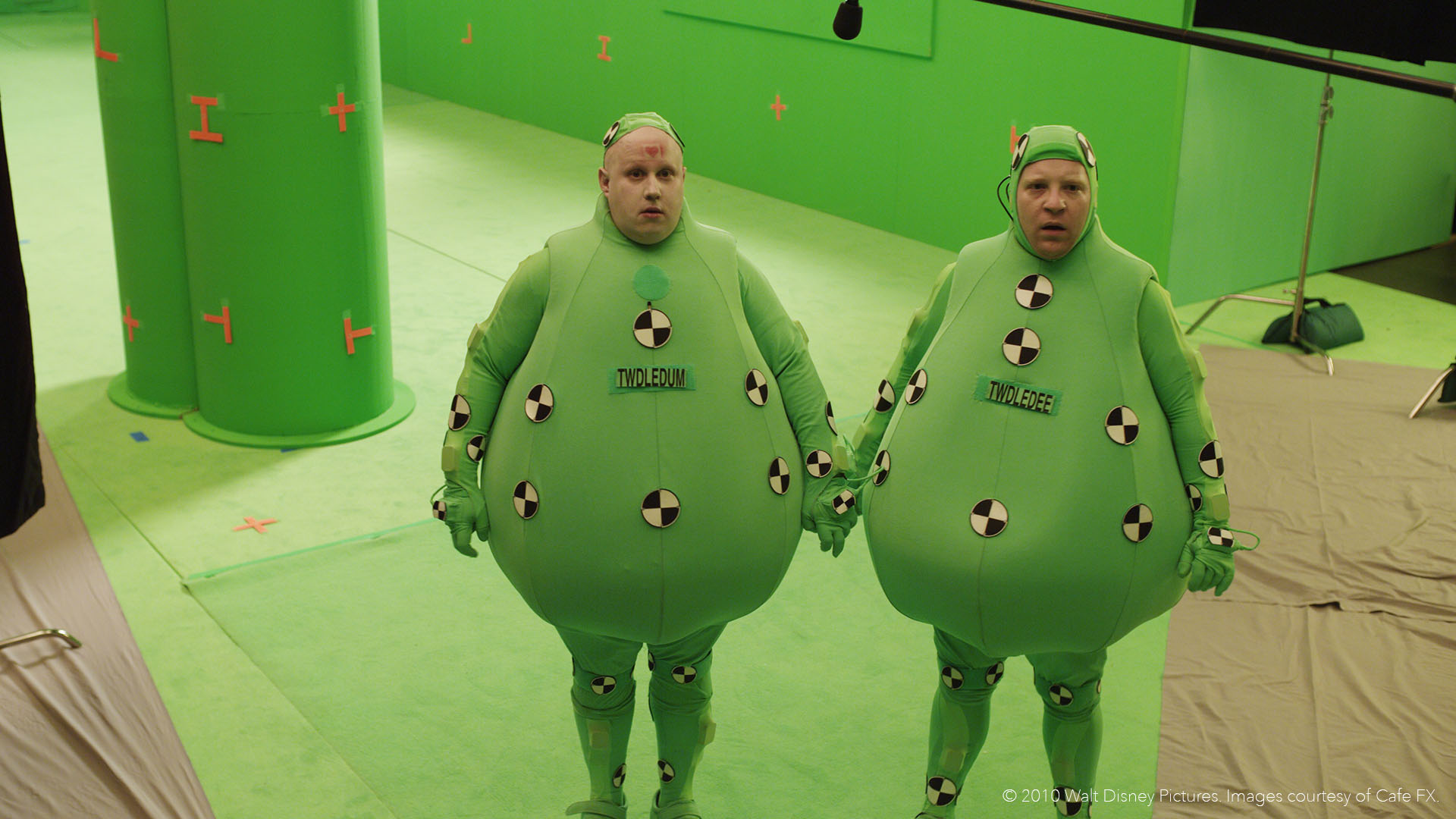 A visual feast
The end result of Carey's team's hard work was a true visual feast that was one of the biggest grossing films of that year.
Sony Pictures Imageworks has a technology sharing agreement with Foundry and Carey is anticipating great things:
"We're excited to see what great new industry tools come from our relationship moving forward."