Your guide to review workflows
Having an efficient review workflow is the key to creating any content.
Often, it can be overshadowed by other parts of the pipeline which is added to by the myth that review workflows can be complex. But, we're here to tell you that review isn't as daunting as it's made out to be—especially when you're equipped with the right toolset. 
Nuke Studio, Hiero and HieroPlayer give artists increased creative control and flexibility over their review workflows, and ensure supervisors that everyone is working towards creating a high-quality piece of content. Nuke's review solution champions great communication and collaboration across departments and makes sure to streamline your pipeline. 
In this article, we walk through the review process and look at Nuke Studio, Hiero, and HieroPlayer can elevate and improve your workflow.
Review your way
When we talk about review several things can come to mind—review of shots and sequences, multi-shot review, collaborative and cross-departmental review etc. This, and the fact that everyone works in different ways can make finding reliable software difficult, especially one that adapts to your needs and scale. 
In a time of increased complexities, studios are having to take on more advanced projects whilst also battling time constraints and, in some cases, a lack of resources. Studios need to find more efficient ways to complete projects to a high standard and get to the end product—multi-shot workflows streamline this process.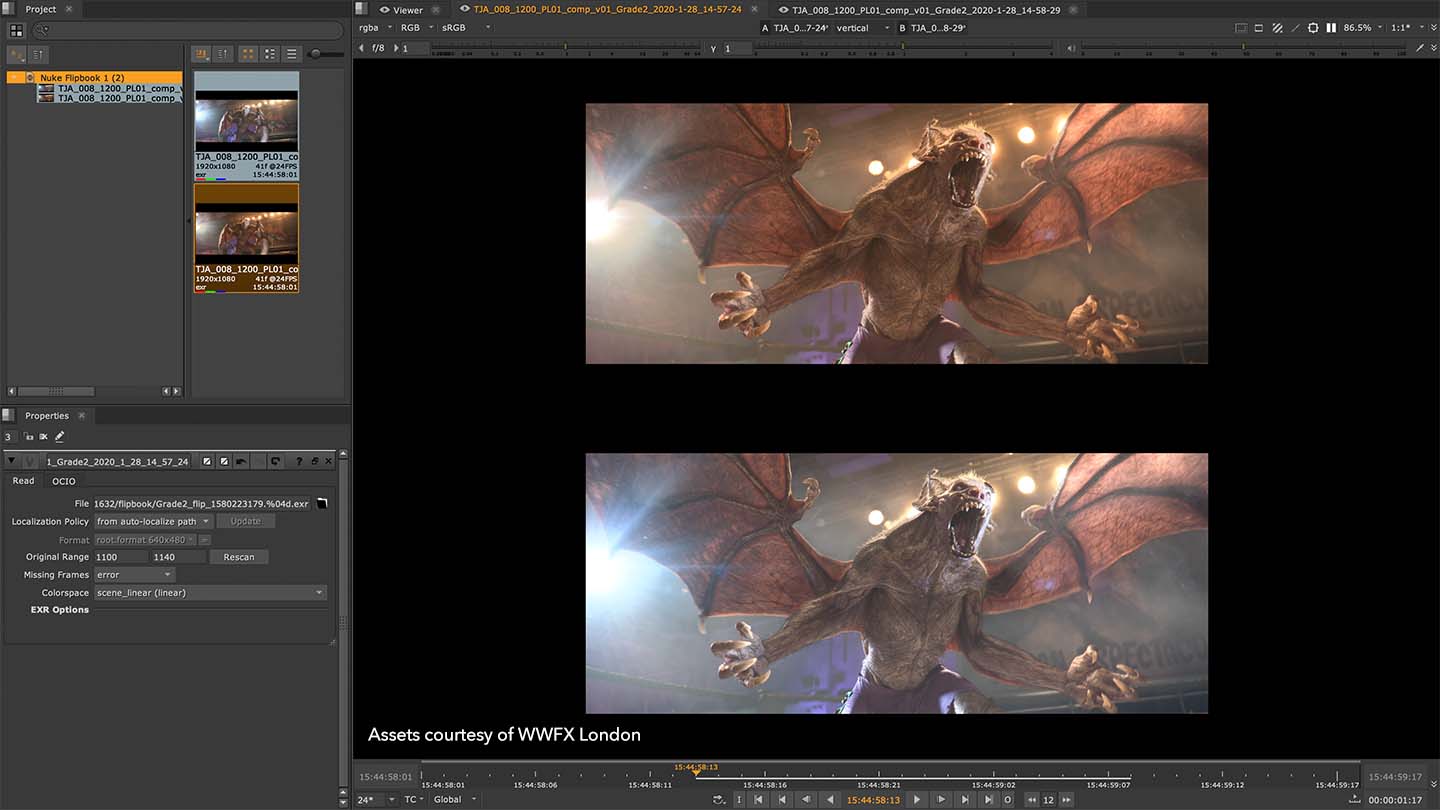 With Nuke Studio and Hiero and HieroPlayer, compositors and other artists in the pipeline  can easily compare shots, versions, and sequences to make sure their work is consistent. 
Hiero and Nuke Studio give artists the ability to distribute into their asset management system. This enables them to review shots and timelines that have been dynamically created using the built-in Python API, found across the whole Nuke family. Not only does this give artists greater control over any animated or VFX-heavy project, but it also makes it easier to work with and review multiple shots. 
Reviewing in context is also an important part of a review workflow and, HieroPlayer's integration with Nuke Studio and Hiero makes it easier to do just that. By giving supervisors and artists the ability to share timelines, they have greater visibility over what they are reviewing and have context of the shots they are looking at. This flexibility, alongside the asset management system, caters to your workflow needs and ensures everyone is looking at the same thing. It also allows for a more collaborative workflow. 
Everything you need
Nuke Studio, Hiero, and HieroPlayer offer a comprehensive suite of tools that work together to give artists and supervisors streamlined review workflows, allowing for the efficient management and visualization of projects—a vital part of a review workflow. 
With Hiero, you can connect your ingest and review workflows. VFX editors can support teams with what they need, from ingesting plates procedurally into pipelines to creating playlists and sequences to be reviewed with supervisors and artists during dailies sessions.  
With HieroPlayer, the desktop review tool, artists can playback and review shots and sequences making it easy for them to review in context. HieroPlayer also enables them to collaborate efficiently with other artists and get quick feedback from supervisors. 
Nuke Studio adds everything that's available in Hiero but gives supervisors NukeX for the extra complexities. Nuke Studio allows supes to add soft effects that can be passed directly to nuke scripts making it easier to share with their team, as well as the ability to set up Nuke nodegraphs for more complex feedback or slap comps to distribute to artists.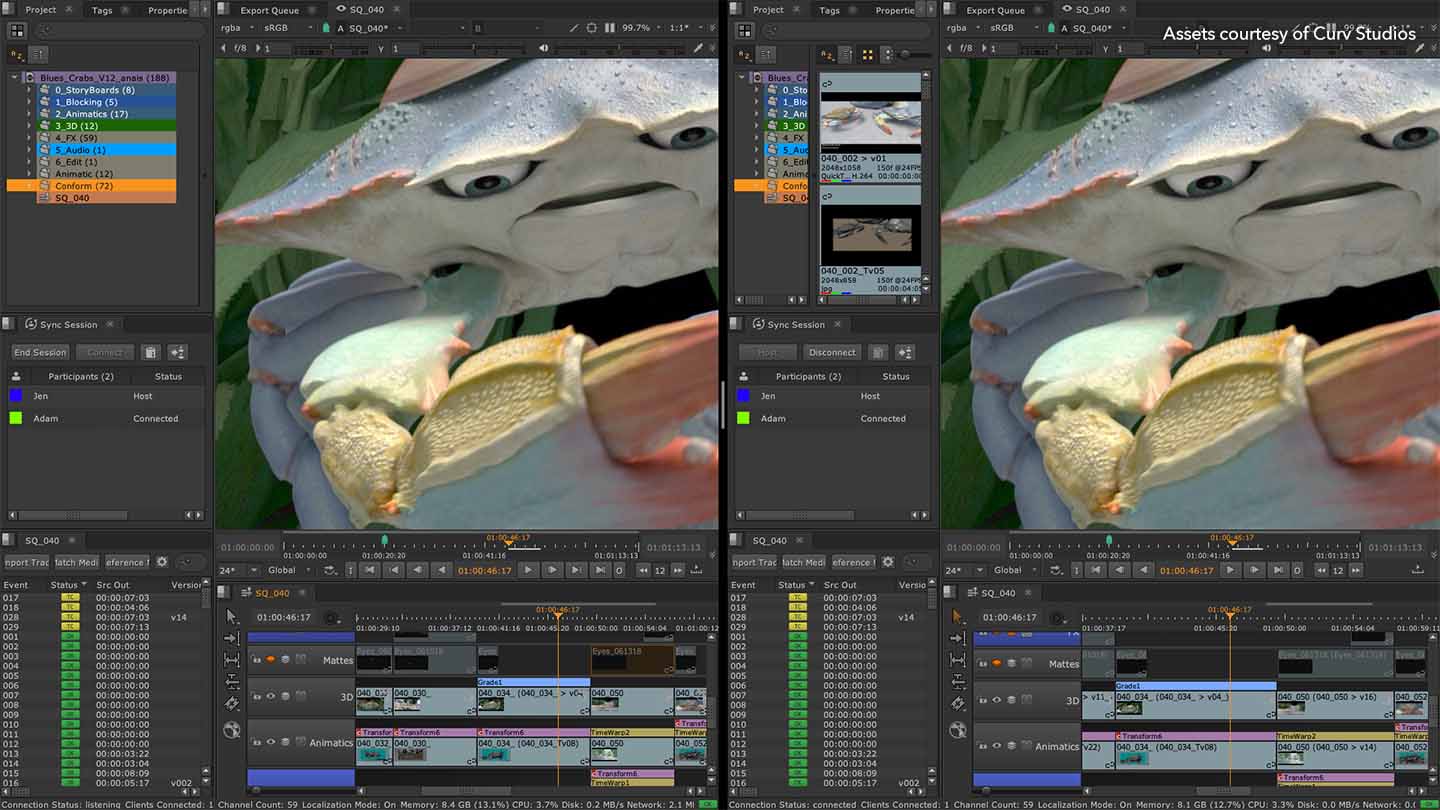 Features like annotations enable all users to add notes in a clear and visual way by allowing them to write and draw directly on the viewer on a shot-by-shot basis and easily share comments with other team members. Sync review also plays an essential role in the review process. It enables teams to connect remotely so they can review projects and sync any actions needed collaboratively, which, in the shift to hybrid workflows, is a huge asset to many teams. 
With a shared Python API between all the tools, you can connect Nuke Studio, Hiero, and HieroPlayer to your asset and shot manager systems letting you create custom workflows that match your needs—from dynamically generated timelines and publishing back to keep your projects on track to creating custom tools that fit your way of working.
Build on top of industry standards like OpenColorIO, OpenTimelineIO, and EXR Nuke's review tools are designed to amplify your review workflow and give you everything you need to get your work done quickly and efficiently.  
It's time to get started
Review workflows are a critical part of the post-production process. It ensures the continuity and quality of each shot and sequence and allows artists to create the highest quality project possible. It's why we, at Foundry, continually develop our software with this in mind and make sure that studios have the workflow they need for an efficient review workflow. So whether you're looking to upgrade your existing software or are just starting out, Nuke Studio, Hiero and HieroPlayer offer flexible pipeline integration, increased collaboration, and a robust workflow that scales to your needs. 
Try it for yourself, download Nuke Studio today and get HieroPlayer free.