Film and TV
Teaching studio-leading technology: why Lost Boys chose Katana
Image Courtesy of Lost Boys School of VFX
Discover why Lost Boys are teaching their students Katana
Teaching studio-leading technology: why Lost Boys chose Katana 
Equipping students and young artists with the skills they need to succeed in the VFX industry has always been important. 
With the advancement of new technologies and the rate at which the industry is developing, the demand from studios for artists is increasing rapidly. This means ensuring students have the necessary skills they need is even more crucial, especially as the programs and skills needed are becoming more and more specialized. 
The Lost Boys: School of VFX pride themselves on their specialist VFX education programs, and introduced Katana into their roster in 2017.
We caught up with Ria Bernard, co-owner, Director and Senior Educational Administrator of Lost Boys, to talk all things Katana and why they teach Katana to their students.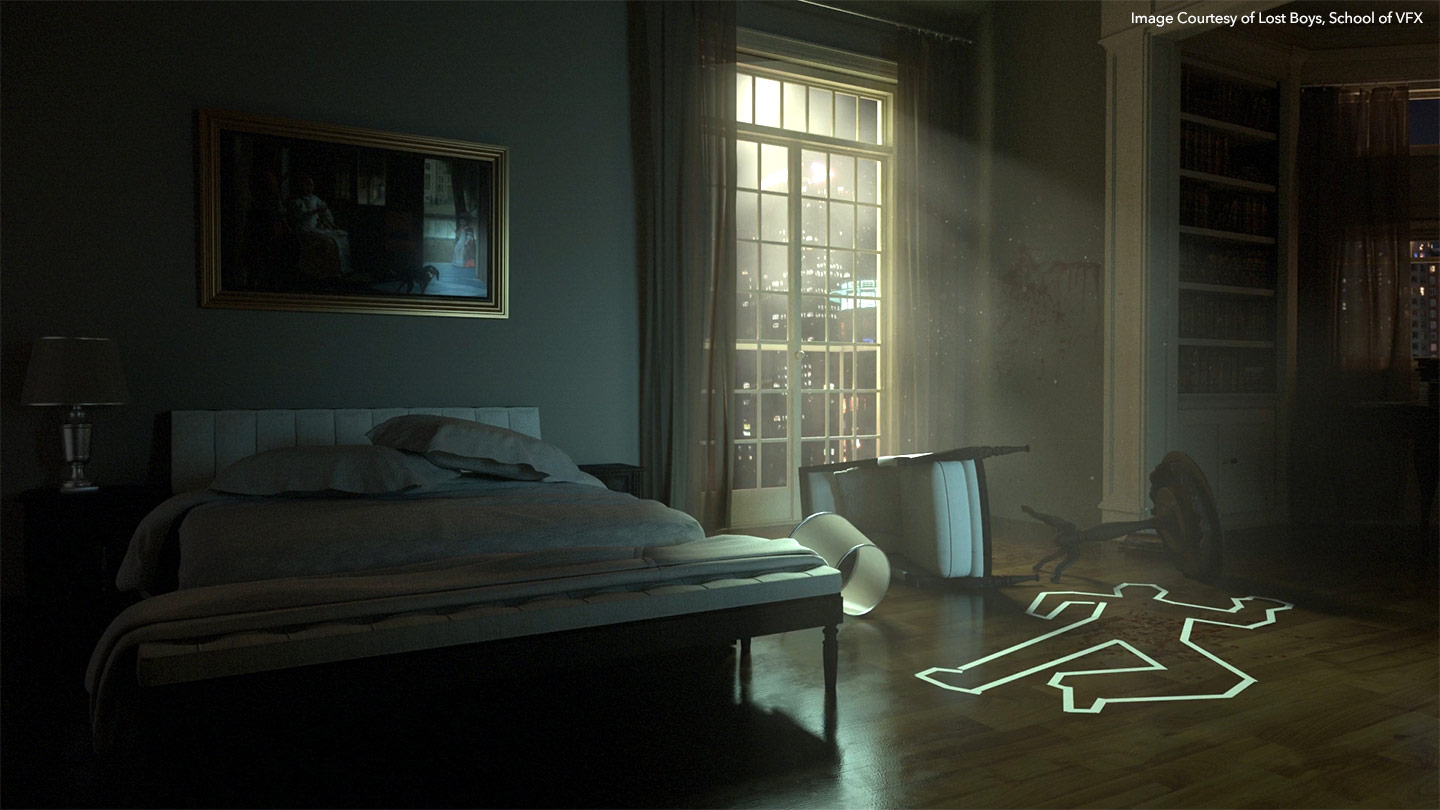 What's the driving ethos behind Lost Boys? 
At Lost Boys, we're driven to provide the best focused education to our students. Our goal is to ensure that students leave equipped with all the skills they need to start working in the industry. Many schools only provide generalist training, which makes it hard for their graduates to find employment in the industry, as many positions have become specialized in various disciplines. Our approach is to train our students to reach a high level of knowledge and skill in one of those particular disciplines, ensuring maximum opportunity for job placement.
What made you choose to teach Katana at the school? 
We listen to industry feedback and pay attention to what studios have difficulty finding in terms of talent. We decided to teach Katana as the industry confirmed a strong need for Katana lighting artists. 
We also already use Foundry products, teaching Nuke in our Advanced Visual Effects Compositing program, so adding another node-based software made by Foundry and used by many studios was logical.
From an instructor's perspective, how easy is it to learn the toolset? 
For students with a basic knowledge of 3D, it's not difficult to begin learning. After a few weeks in our Lighting program, the majority of students prefer working with Katana to other softwares. On top of this, our Lead Instructor, Francois Gendron, not only understands how to use Katana as a piece of software, but knows how multiple studios utilize it within their unique pipelines. With Gendron's guidance, students can learn much of the artistry, craftsmanship, and problem-solving involved with being a Katana lighter much more easily.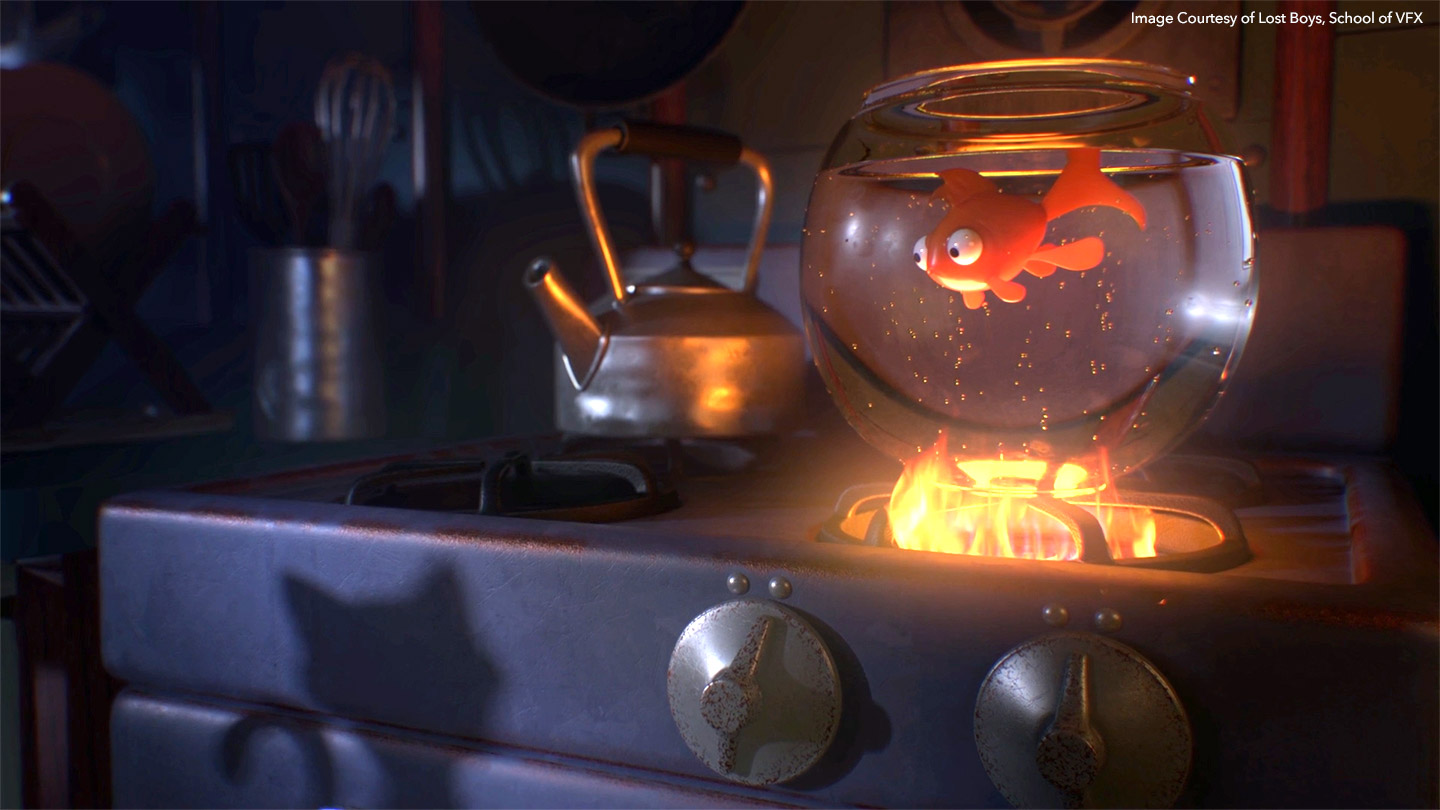 What are the benefits of learning Katana for students looking to break into the VFX industry? 
A majority of studios are moving towards using almost exclusively node-based programs, like Katana. Not only does it give students the opportunity to create a reel using a node-based program, which is a great start for finding work as an artist, but it also makes it easier to learn other node-based software, which shares similarities with Katana.
After learning Kantana, many of our students have gone on to become Lighting Artists or Lighting Technical Directors. They've worked at Sony Pictures Imageworks, Digital Domain, MPC, Animal Logic, Cinesite, Reel FX, BRON Animation, ICON Creative Studio, and Atomic Cartoons. This list is always growing!
Can you tell me a little about Lost Boys connections to studios in the industry: how do these help set your students up once they've graduated?
We have a close relationship with the industry and take placement into the industry very seriously. Our graduates consistently excel in studio environments and have done so for years, which is the only way for a school to build trust and earn a solid reputation. 
When a studio is looking for specific skills sets, they come to us first. 
With the nature of our industry being so fast-paced, studios often need to quickly find artists that require little to zero initial training. We often receive requests for recommendations from studios before they've even posted a position on our public online job board. Plus, when we want to evolve or expand our programs, we connect with studio leads and supervisors to ensure we are meeting the needs of the studio. 
What do you see as Katana's core strengths? 
Katana is fast and efficient, as well as being a powerful look development tool.
It excels at lighting large scenes or many shots at the same time, plus you can easily share setups and dispatch scenes to many lighters. It also has the benefit of being node-based and allowing you to work in layers as well as making it easier to debug any problems in the scene.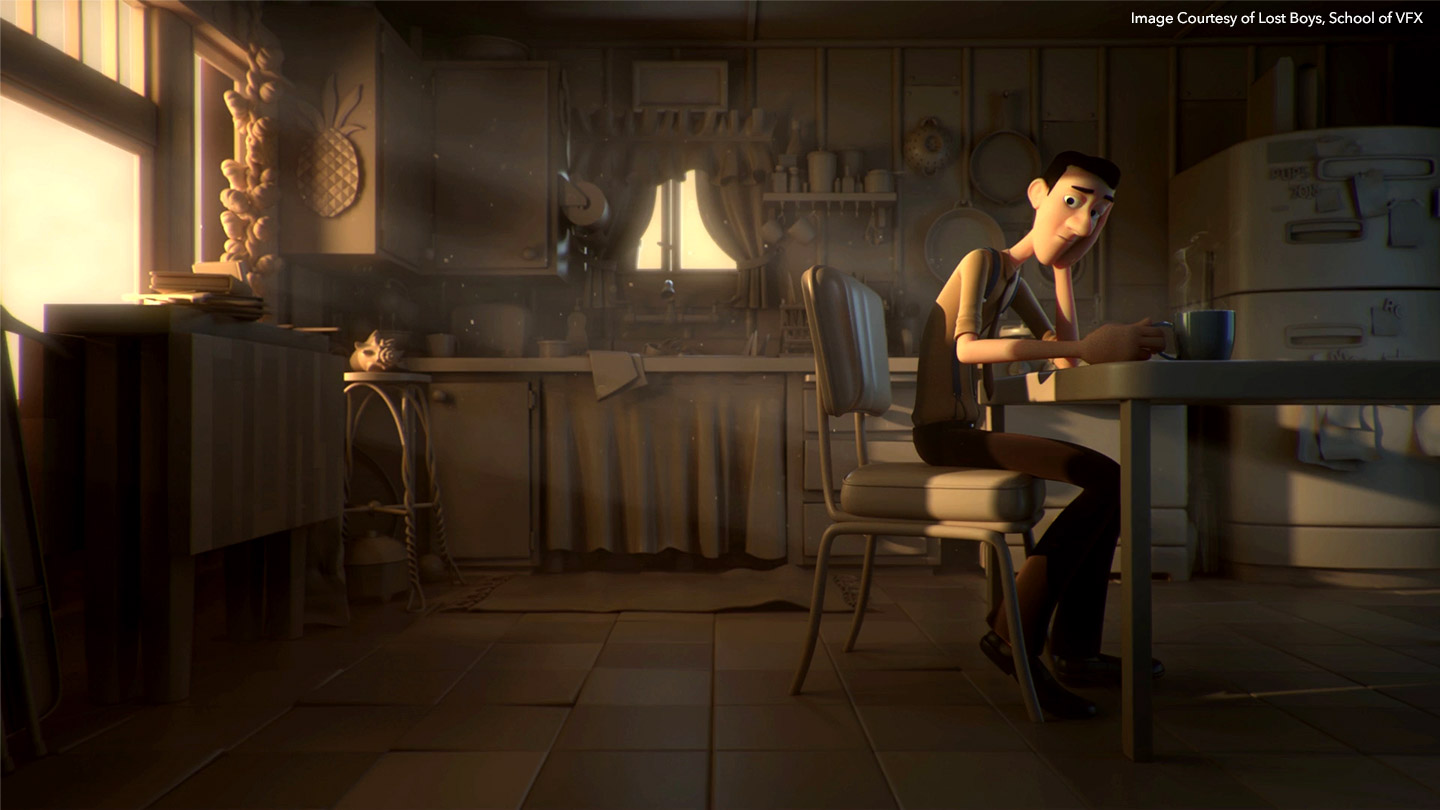 What advice would you give to students choosing a lighting toolset to learn?
Choose a toolset used to light in VFX and Animation at the studio where you want to work. You can easily find out what they use by reading job posts made by the studio to see which software they would like you to know.
Finally, do you have any advice for other schools that want to teach Katana? 
Hire an instructor who stays in touch with the industry. Lighting tools and the ways to light change quickly. Students need and want to learn what is most relevant for their future career.
To discover more about the Lost Boys and their education programs, click here.
Want to try Katana for yourself?