Virtual reality
MediaMonks bends reality with Cara VR
All images © Etihad Aiways / The Barbarian Group / MediaMonks
How do you deliver the authentic experience of flying across the globe on a double-deck A380 Airbus without having someone step foot on the actual plane itself?
It's a high-tech puzzle the creative minds at MediaMonks, working in conjunction with The Barbarian Group and Etihad Airways, turned to VR to solve. Growing buzz around virtual reality's potential is tangible across the tech world, but it's often tough to envision what's truly possible with VR until you experience it for yourself. Seeing is believing, which is why Etihad's Reimagine offers such a unique virtual journey through the clouds.
Reimagine is among a bold new generation of brand campaigns, and it's one of the first of its kind to use virtual reality to engage customers on a deeper, more personal level. The short film follows actress Nicole Kidman and her production team on a flight from New York City to Abu Dhabi as she rehearses lines, interacts with other passengers and explores the many different areas of the sprawling Airbus. It's an elegantly shot piece, but what makes this project extra special is the way it makes you truly feel like you're right there inside the plane.
At any point in Reimagine, you're free to pan the view around in a full 360 degrees—whether you're watching it while strapped into a Samsung GearVR headset or browsing on YouTube 360 (try it for yourself). Few other mediums afford such a deep, almost hypnotic level of immersion, which is alluring to creatives and consumers alike. It looks and feels like magic, though the process of crafting that kind of enhanced viewing experience offers its own kind of magic, too.
The ongoing quest for innovation and finding new ways to have a memorable impact on viewers are big drivers behind MediaMonks' pivot into the world of VR, according to Ola Björling, global director of VR. Founded in 2001, the creative digital production company has offices in a half-dozen countries and serves an equally diverse client list that ranges from IBM and Adidas to Old Spice and Johnnie Walker. Branching out into VR presents exciting opportunities for the company to expand beyond its more traditional work in film, games and mobile media content.
"Everything is new about this, and so are the tools," says Ola, who was an early adopter of Cara VR during its initial closed beta period. "We've depended more than usual on bleeding-edge technology for this project. Cara VR definitely fits that bill, but it also goes for the physical camera rig, the CG rendering software, the newly released stereo-converted version, and our overall approach, not to mention the 6K output resolution. It's definitely exciting to be able to create novel ideas in this field to bring the quality up to a new level."
The first thing Cara VR did for us was greatly speed up the workflow … it was a perfect match where other VR tools never really stood a chance.
In the clouds with NUKE and CARA VR
The Reimagine shoot was a massive undertaking for the production crew, which included four Nuke compositors and several CG artists working alongside many other key team members. After a month of pre-production prep work, the crew spent two intensive days shooting inside the grounded A380 and another day filming the final sequence on a soundstage. This was followed by three months of post-production to bring it all together and achieve the masterful illusion found in the finished VR film.
Meticulous planning and control were vital to the project's success. The nature of working with such heavy-duty 6K resolutions and large volumes of data also meant that having the right set of fast, reliable tools specifically for this purpose made a huge impact on speeding things up, as Arvid Björn, VFX supervisor and lead artist at MediaMonks told us.
NUKE is MediaMonks' standard go-to compositing solution, and the team committed to using Nuke and Cara VR early on in the Etihad Airlines project. The studio got access to the first closed beta version of Cara VR very close to the actual shoot, and they immediately began experimenting with it to see how it could fit into the production.
"We already knew this project was never intended for typical stitching applications because of our approach, so the first thing Cara VR did for us was greatly speed up the workflow that we had already decided on," explains Arvid. "It was a perfect match, where other VR tools never really stood a chance. We definitely counted on the flexibility that Nuke offers in general, and it's very powerful to be able to keep the entire solution within Nuke."
Adding Cara VR to the production pipeline gave the team newer, faster ways of working with lens distortion and unwrapping, and the streamlined workflow let them tackle and distribute clean-up tasks between artists in an effective manner. The fact that CARA VR lets you use Nuke's rectilinear tools directly on spherical footage was also essential on this project, he says. "It fits well into our VFX way of working as opposed to trying to find completely new ways of solving these problems simply because it's a spherical image," says Arvid. "It kept the learning curve reasonable and allowed us to get a lot of things done."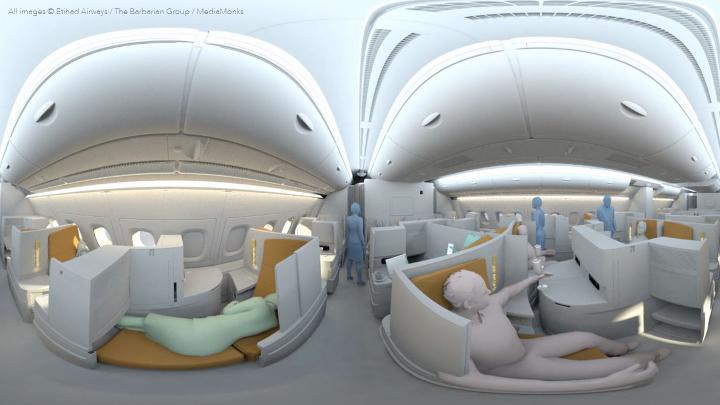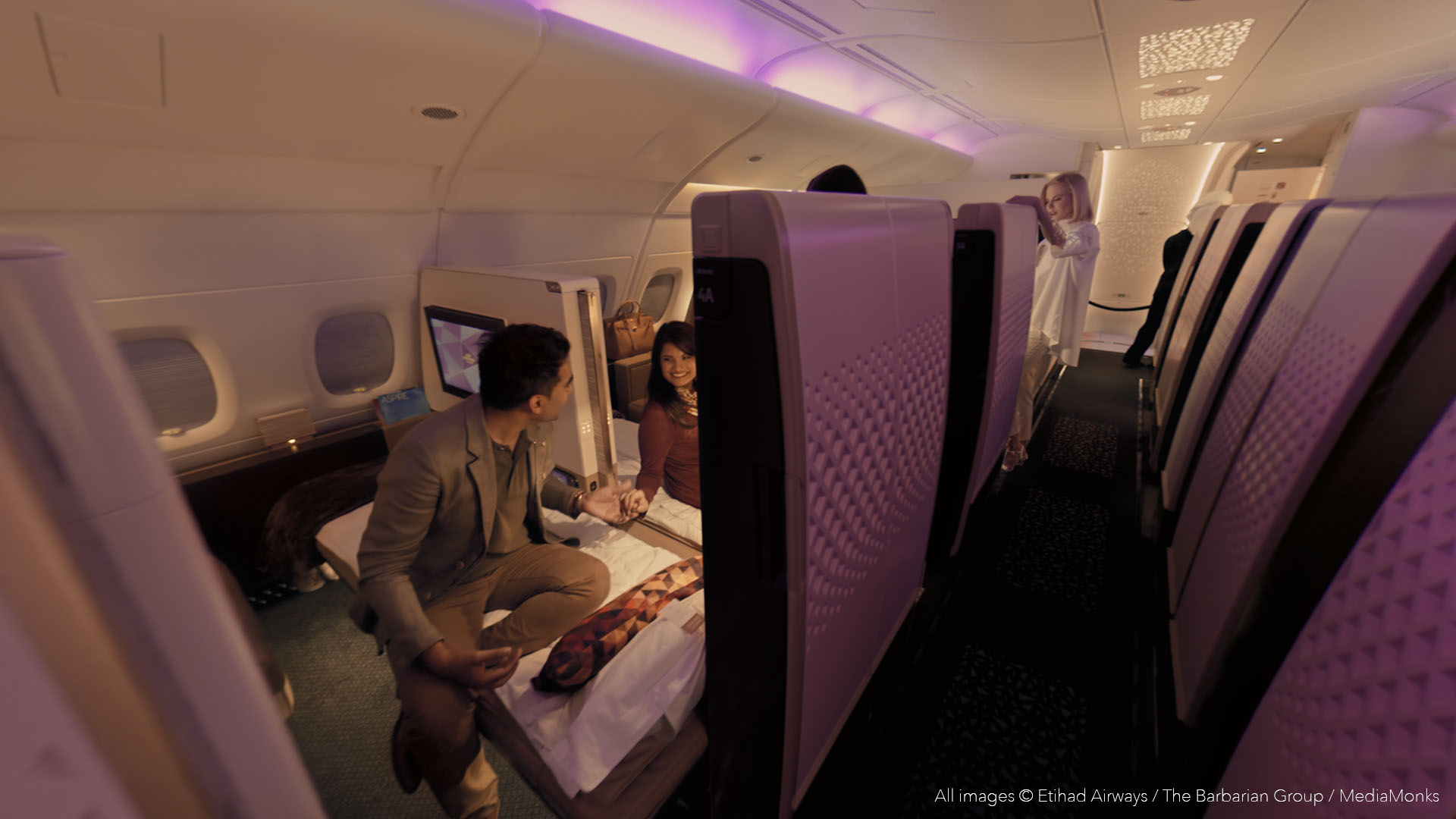 Building the future with VR
As the industry ramps up alongside the rise of VR, MediaMonks is building up its toolset to be able to handle VR production well into the future. Nuke and Cara VR are going to play an important role in the studio's production pipeline for upcoming projects. According to Ola, the team is also constantly looking to improve its hardware rigs through custom lenses and 3D printing, so the software-side is equally important to develop in tandem with this.
"Cara VR provides a very good base for that exploration," Arvid says. "It's more common for projects to require a stitch workflow which Cara VR offers as opposed to the very customized setup we invented for Etihad, so I think that'll be a big thing for us for those kinds of projects … we feel like it gives us a very big edge over typical stitching applications."
If this story interested you, you can watch the making of video on YouTube.