Artist Spotlight: Raine Anderson
Texture and look development expert Raine Anderson on his symbiotic use of Mari and Katana
With over twenty years of experience under his belt, Raine Anderson is no stranger to the visual effects industry, nor to Foundry. We've had the pleasure of hosting him on our Insights Hub before—you can read his deep-dive into what it means to be a texture artist here.
Currently residing in Vancouver as a self-taught, freelance artist specializing in texturing and look development, Raine's career spans continents and industries, including film, animation and game. He lends his name to some of the industry's most lauded projects like Avatar, Rise of the Planet of the Apes and The Revenant, plus leading studios, including Weta Digital, Pixar Canada and ILM Vancouver. Raine comments: "I was a bit of a 'guinea pig' at the time for ILM Vancouver, as I was their first texture/look development artist for their Digital Model Shop (DMS) team."
This experimental phase paid off, however, and Raine soon moved into a texture supervisor position at ILM Vancouver, working on some great projects with a fantastic team.
But change was on the horizon for Raine: "I took a short break to work at Atomic Cartoons, in Vancouver. I not only helped in a creative development role but I also helped build out better pipeline methods for the artists in collaboration with a couple of key figures at the studio. I returned to ILM one last time before deciding to make the jump out onto my own at the end of 2019."
Flying solo sees Raine lending his skills to various studios in a Creative Development role, including texture, look development, concept and sculpting work. Not only does he enjoy working more closely with clients and students since striking out on his own, but he's also taken up the mantle of mentor as part of CG Spectrum—an education platform which provides mentorship from an array of talented industry artists.
"It's a great experience that I am happy to be part of," Raine tells us. "Along with CG Spectrum, I'm also happy to be a finalist judge for The Rookies over the last 2 years. Besides their great yearly contest, The Rookies also has an excellent community of artists that continues to grow and help other artists."
Amidst an exciting, varied career, Foundry tools Mari and Katana have remained a constant for Raine in supporting his texturing and look development efforts. We caught up with him to discuss how he uses the two tools in conjunction with each other, what advice he'd give to burgeoning artists, and what he thinks is in store for the future of texturing, look development and lighting.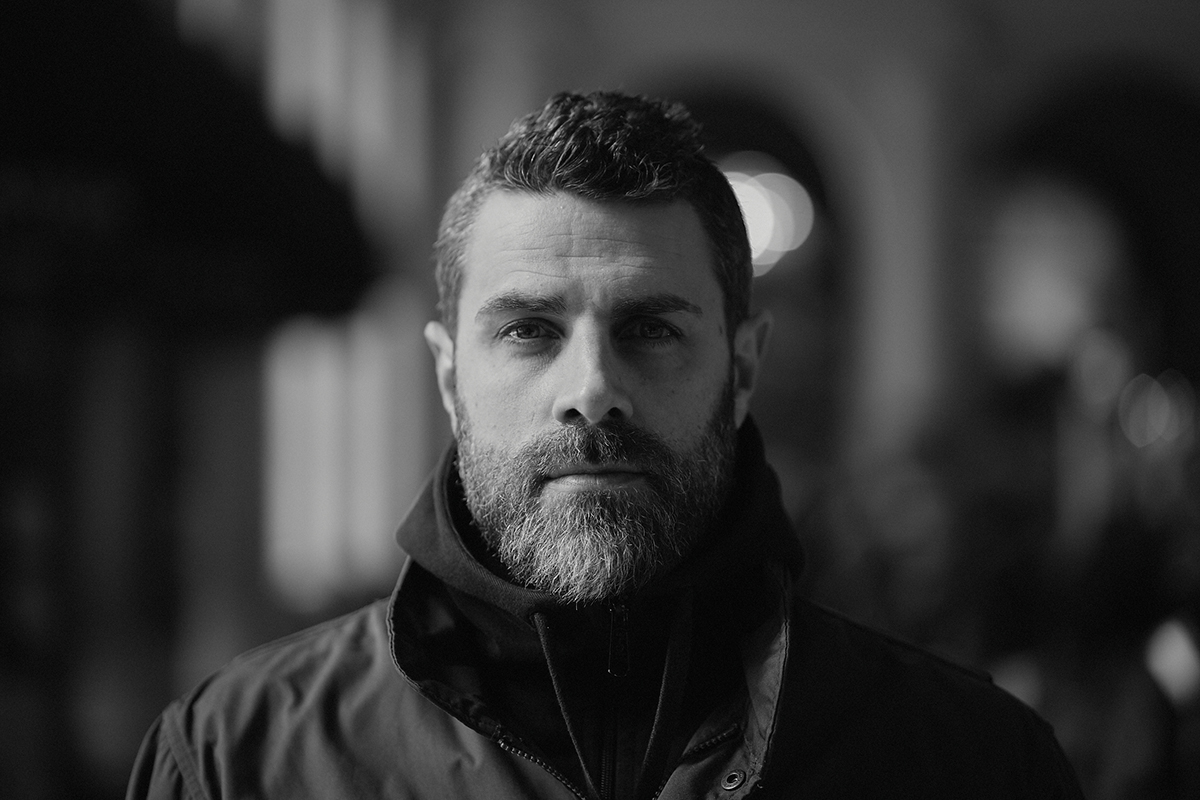 Q: Can you give some insight into your experience working with Katana and Mari—how and when did you start learning them, and do you use them in combination with any other software?
A: I have been using Mari now for about ten years. I first started using it at Weta as part of the test team. We had the opportunity to help build out the features, brushes, etc. with the original creators and engineers such as Jack Greasley. My friend Brad deCaussin also built out great brush sets (that I was able to contribute to) while working at Weta and that we all continue to use today. I remember it being such an exponential jump from older 3D paint packages, such as Deep Paint, as well as leaving the confines of 2D paint packages like Photoshop. I have never looked back and still use Mari on every asset I create today.
For Katana, I really had the opportunity to make it part of my workflow while being at ILM. ILM has a solid setup in using Katana for look development while working on textures in Mari or other packages. I learned a lot from how they worked and I have been able to bring those practices into the work I do now. 
I use both Mari and Katana with an array of other packages to get the result I need based on the project such as Maya, Zbrush, Substance Designer and so on. Mari is still my main package for texture painting though, as well as a 'hub' to bring all my maps and bakes in from other packages. Whether it is a polypaint map from Zbrush or a tileable texture from Substance Designer, it all goes to Mari for building up the texture work and exporting the maps. I continue to use Katana to work on look development for my assets even if the renderer may change from project to project. My main two renders I use at the moment are Renderman and Arnold. 
Q: How do you use Mari and Katana in relation to each other, and what part of the process do you focus on more with each software?
A: I use both Mari and Katana quite symbiotically together. My main focus has been texture and look development work for these packages. Depending on the project, I like to roll some of the changes I do in Katana back to Mari. I find this helps build out consistency if I am working with a studio on a series or on a project with multiple assets that need to fit into the same world. 
From there, once the asset is back into Katana, those shader setups can be carried over to other assets to save time as well as consistency. I can also continue to dial the various shaders, rework the map channels via additional nodes and experiment to get the necessary result in Katana before doing more changes in Mari if needed. If I am using a particular HDR in Katana, I will also have it in Mari to help get the shader responses close to what I should be expecting at render time. Along with the HDR, I will also dial and set up my shader in Mari to match what will be represented in Katana.
Q: How does Mari support your texturing expertise? What benefits does it bring?
A: Mari supports what I need to do texture wise in every way. It has come so far since the early days and continues to grow and change to help artists with their different workflows. I still continue to use Mari more in the traditional painter way, but I have also started to build out assets with the node graph.
There is a lot in Mari and I continue to refine and build out my work process. Being able to use a variety of HDRs along with changing your materials to suit the renderer you are currently using has always been a vital part of my texture painting workflow. My continued use of using projections with cameras along with importing alembic cameras for shot specific things is a fantastic part of Mari. 
The paint through and warp tools are just the beginning in being able to adapt to the constant changes and different processes we have to do for the project at hand. Other add-ons, such as the Mari Extension Pack created by Jens Kafitz, is a fantastic set of tools that help artists no matter their workflow. For myself, I love brushes and I am working on a new set for Mari use that I think would help artists.
Q: What opportunities for look development do you find in Katana?
A: Katana can be a bit intimidating at first, but once you have a good setup for look development and/or lighting, the benefits and ease of use is fantastic. Being able to add and edit pre-existing setups is faster than any package I have used in the past. From the power and flexibility of the node graph to being able to easily copy entire setups into a new Katana file, Katana provides the speed I need to get through my work more efficiently while giving me more time to iterate; getting a better end result to the client. 
Q: What are you enjoying most about the version of Katana you're working in, and what are you most excited about in the upcoming Katana releases?
A: With my work currently, I have had to stay in Katana 3.1v2 but I am moving into the latest version of Katana shortly. With the version I am on, I love the improvements with the Hydra Viewer, ease of use with the node graph, better integration of various nodes to update quickly and the speedup of render times. 
For Katana 3.5, I am incredibly excited about the jumps Foundry has made with this version, from the faster render times, core improvements and Monitor Layer offering continuous rendering whilst manipulating objects. It'll save a bunch of time for the artist to iterate and get the look they want quicker. I look forward to testing the render time to first pixel, as well as the network shader improvements. These will be great features to test across multiple assets.
Q: What facets of USD are you currently using as part of your workflow, if any, and what benefits do these bring?
A: I am not using USD with my current projects but I really love the potential and what it can do. I am starting to experiment with it more on the side, and the benefits are truly impressive. After working at enough studios that have tried to crack the instancing, variation or nested asset 'egg', USD really seems to have dealt with the issues that we face in production when dealing with huge environments and multiples of various assets.
Q: What resources and processes have you used/still use to perfect your texturing/look development skills?
A: The main one would have to be getting outside and studying life. Looking at how materials and textures react in different lighting environments is an immeasurable resource. Another is to constantly study shape language and design. The amount you can learn from the various styles and different processes will always help build out your own process and be able to tackle assets you may not be comfortable with. 
I also love to take photos and constantly build reference. Having your own repository for both texture and photo reference is a worthwhile investment. I also enjoy having physical art books around me and on my bookshelves. I have calmed down over the years with my purchases but I still enjoy buying an art book from time to time that helps me in my pursuit of being a better artist. The final one that I can think of is to continue to do artwork by traditional means. Whether it be pencil to paper, paint to canvas or armature wire to sculpey, it brings new insight and skills to my digital work.
Q: What challenges did you have to overcome in order to get to where you are today, and what skills did it take to do this?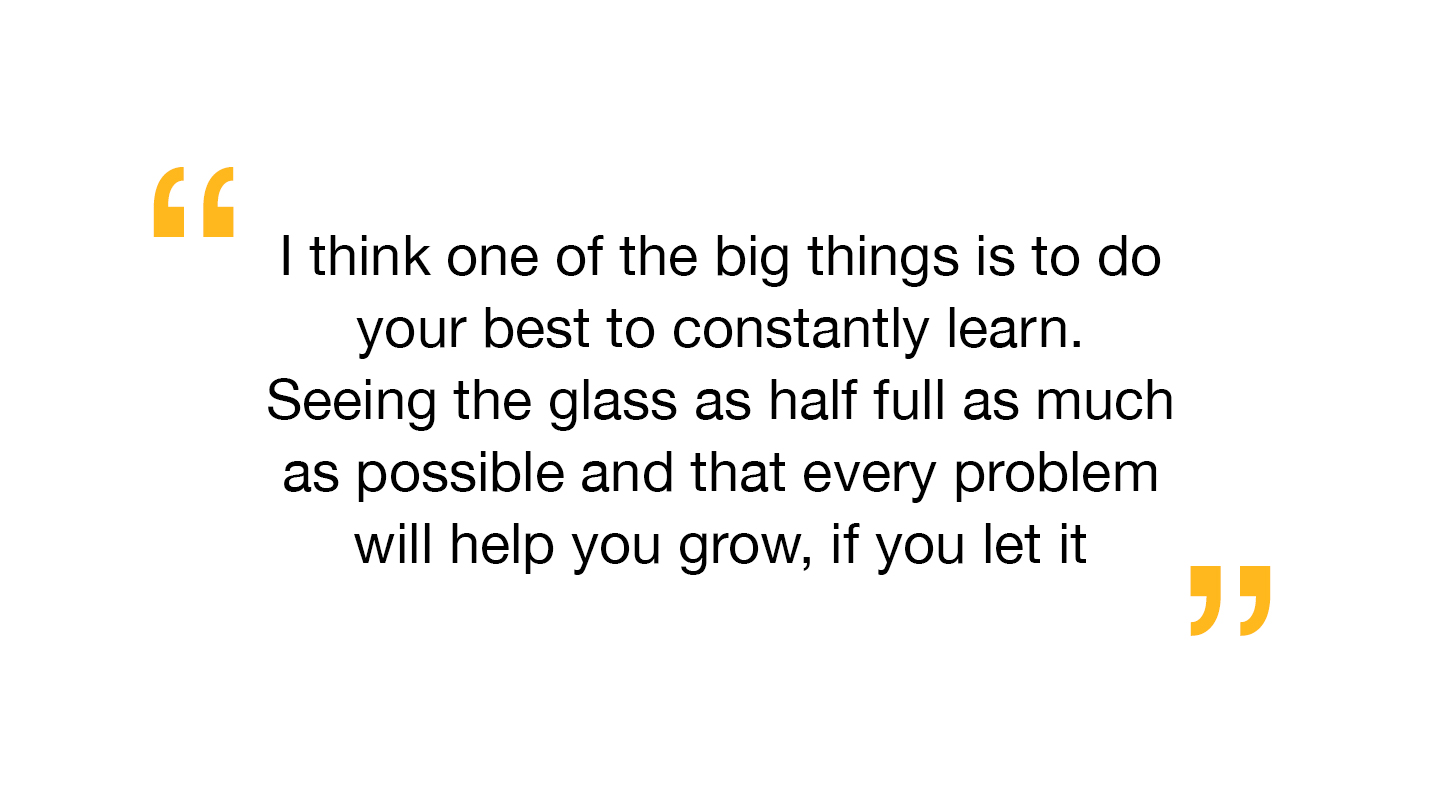 A: I think one of the big things is to do your best to constantly learn. Seeing the glass as half full as much as possible and that every problem will help you grow, if you let it. I like to call it 'Character Building'. Working on your soft skills when dealing with all aspects of production and critical thinking will help you through the ups and downs of a project and help keep your team close through those tough times. A thing that is always needed, is when you have a problem, have a possible solution or two. Your team and others will get tired of the complaints if you don't at least come at the problem with some solutions. You will not only have the chance to help the production but gain the respect of your peers.
A big one for me to learn in the early days was that even though you are the one creating the work at a studio, it is still the final call of the supervisor, director or client on what they want. You can give examples and reasons as to why you would prefer it one  way but at the end of the day, the studio is paying you to deliver what is needed for the  project based on the client's needs. 
I think it's important to ask for help when it's needed. Get artists you trust to look at your work and comment. Also, it's important to show your work in progress sooner. It saves a lot of time and possible changes at the end of the day. 
The last would be to check your ego at the door. Be confident but be open to critique and learning from others. There are always going to be better artists than you and the sooner you learn that, the more humble and collaborative you will become. We can't do it all ourselves in production art—it's a team effort. Oh, and if you're an artist, be kind to your production team. We are all needed for the best outcome on a project.
Q: Do you have tips and tricks for burgeoning artists looking to invest in Mari and/or Katana for texturing, look development and lighting? 
A: Take your time with both of these packages and enjoy the process. Make sure your computer has a half decent video card and SSD to paint and render. There are some great tutorials to get you started out of the gate for both Mari and Katana. For Mari, artists like Meshmen Studios, Artruism Digital, Paul H. Paulino and Michael Wilde have set up some great information and tutorials for Mari users of all abilities. 
Share the knowledge and help out friends and colleagues while they are learning the software. This will benefit not only them but you as well. Do 'art trades' of textures and shader/ tree setups. The video updates and Foundry Learn seminars that are shared about the latest and greatest Katana tools are a good insight and excellent start.
Q: Do you have any wider tips for artists looking to break into the VFX industry, and specifically look development and lighting? What's out there that these same artists should pay more attention to for employment/skill-up opportunities? 
A: To be as agnostic and non-destructible as possible when creating your work. This will help when changes come and variations are needed.  Be open to new techniques and processes within the specific software you are using. When working on your personal projects, make it as cohesive as possible and try to tell a story with it, whether it's a still image, shot or longer format.
Q: What do you think is in store for the future of look development and lighting? How do Katana and Mari fit into this, in your opinion?
A: I think it comes down to the continued effort to find faster ways to update and change things. Being able to move back and forth between packages easily is key. Updating and changing something in one package, like Katana, and being able to roll that back into your textures in Mari seamlessly no matter the color profile. With a more seamless workflow, it will build out better consistency between assets and projects. 
I would love to see a dedicated 'bridge' between packages, not necessarily just Katana and Mari but other software that we use in creating assets. To be able to convert my textures from Mari and be able to hit render in Katana right away, before having to use a tx manager in another software package to get my tex or tx files would be a big time saver. Being able to bake out some masks in Substance and load them into Mari without having to set up my dedicated channels for those beforehand. This all rolls back to the artist having more time to produce better work as well as dealing with changes from supervisors or clients.
Check out Raine's work here.
Discover how Mari and Katana can bring your ideas to life. Trial our featured products below for free.
Ready to take your texturing to the next level?
Subscribe for easy, affordable access to Mari or discover Mari Non-commercial