Film and TV
Creating a 'beast made of steel' for Sabaton with Foundry tools
Image courtesy of The Agency of Wargaming
How The Agency of Wargaming used Nuke, Mari and Modo to bring Sabaton's Bismarck video to life
This is a story all about how the internal advertising agency of a renowned video games company teamed up with a Swedish power metal band to bring history to life, using modern-day technology.
On the surface, it might seem like an unlikely pairing. But given that both Wargaming and Sabaton have a vested interest in history—specifically, in this case, World War II—the two sides couldn't be more suited to each other.
Wargaming gets its namesake from the studio's famed 'World of' games—World of Tanks, World of Warships and World of Warplanes. It only seems natural, then, that their models, textures and CG skills would be invaluable when recounting the tale of the German warship Bismarck in Sabaton's music video of the same name.
Wargaming has its own internal full cycle agency with creative and production teams, who stand behind the creation of this video—including its idea, script, shooting process and postproduction. Foundry's tools Nuke, Mari and Modo were all used by the CG department in the making of the video. We reached out to the individual artists behind each product to find out how our tools were used to support the team's efforts.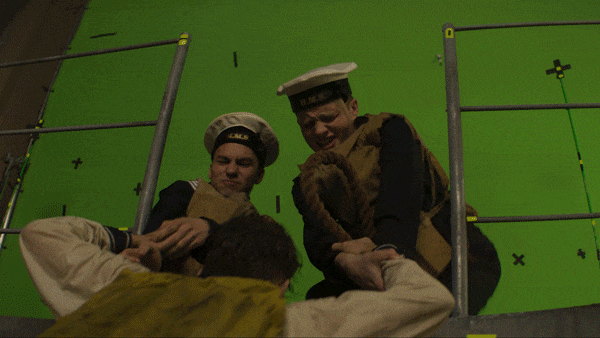 Nuke-lear warfare
On their site, Wargaming writes:
"We take pride in the quality of our work, and in the past have lent our skills to others for artistic or educational purposes. Our friends, Sabaton, recently recorded a track that tells the story of one such naval icon, and somehow it all came together—they had the awesome power metal, and we had the detailed 3D models of all the ships—and we all wanted to tell the same story…"
It's a story of epic proportions—and for that, The Agency of Wargaming needed epic tools. Enter Nuke, Mari and Modo to power-up the team's compositing, texturing and modeling efforts across 65 shots—33 full CG and 32 VFX. With a 70-day production time, that's an average of about one shot per day that the fifteen-strong team were actioning, making for a rapid production workflow.
To facilitate this, the team turned to Nuke—an essential tool for the studio, who have been using it from the very beginning.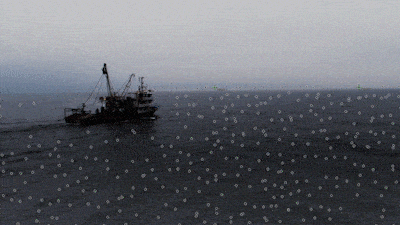 "Honestly, it's hard to imagine our production pipeline without Foundry solutions," CG supervisor on the project, Andrey Bogdanovich, tells us. "Photorealistic texturing for movies and cinematics is impossible without Mari, and, for sure, compositing big difficult scenes is impossible without Nuke."
The compositing team at The Agency of Wargaming consists of two regular compositors who work mostly on cinematic trailers and short ads, but for larger projects such as Sabaton's music video, the team scales up to meet increasing technical demands.
To bring Bismarck to life, the team used Nuke to complete everyday tasks, such as keying, match moving, cleanup and 3D compositing. When asked what makes Nuke a particularly good tool for projects like Sabaton's music video, Konstantin Brailov, 3D Compositing Artist, comments: 
"Custom scripting lets us build and optimize our pipeline, and adjust tools for our own needs, whether that be naming or project structuring. This helps us to collaborate faster inside the team."
"Plus Nuke Studio's export structure and timeline keeps us focused throughout the compositing pipeline—from the start of the project all the way through to the end, especially as stressful deadlines near."
For a project of this magnitude, there are some Nuke features that Konstantin can't do without. These include ACES to keep color work in pipelines smooth thanks to read/write presets. "ACES Viewer always gives a smooth picture without highlight burnouts," he comments.
Elements of Nuke's 3D workflow also help to support the team's efforts during larger, CG-heavy projects. "Particles, geometry import & export tracked camera, and DepthToPoints all help to pinpoint the exact place for additional cards with fire, smoke trails and other effects."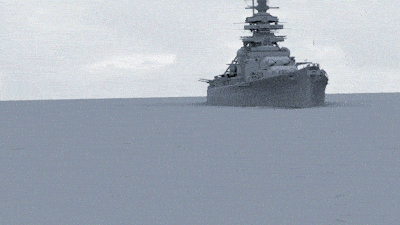 Being a game studio, Foundry was intrigued to learn more about Wargaming's use of Nuke/NukeStudio, rather than game engines, to help them create the high-quality cinematics that they consistently deliver. 
"The quality of game engine real-time rendering is a big step in the entertainment industry," Konstantin comments.
But for projects such as this, and for the scale at which The Agency of Wargaming operates, Nuke is needed to keep up with rapid production workflows, tight deadlines, and flawless finishing.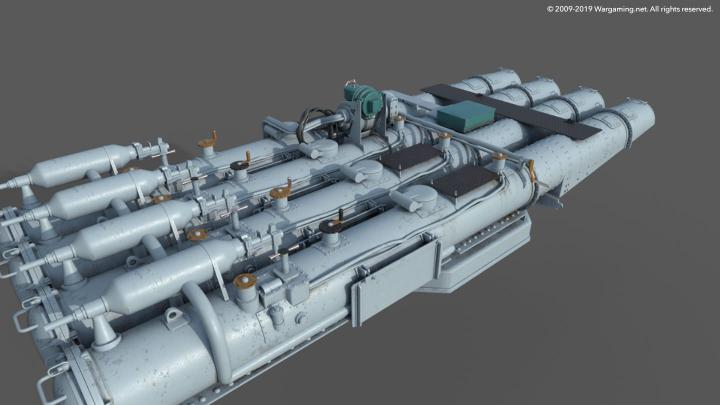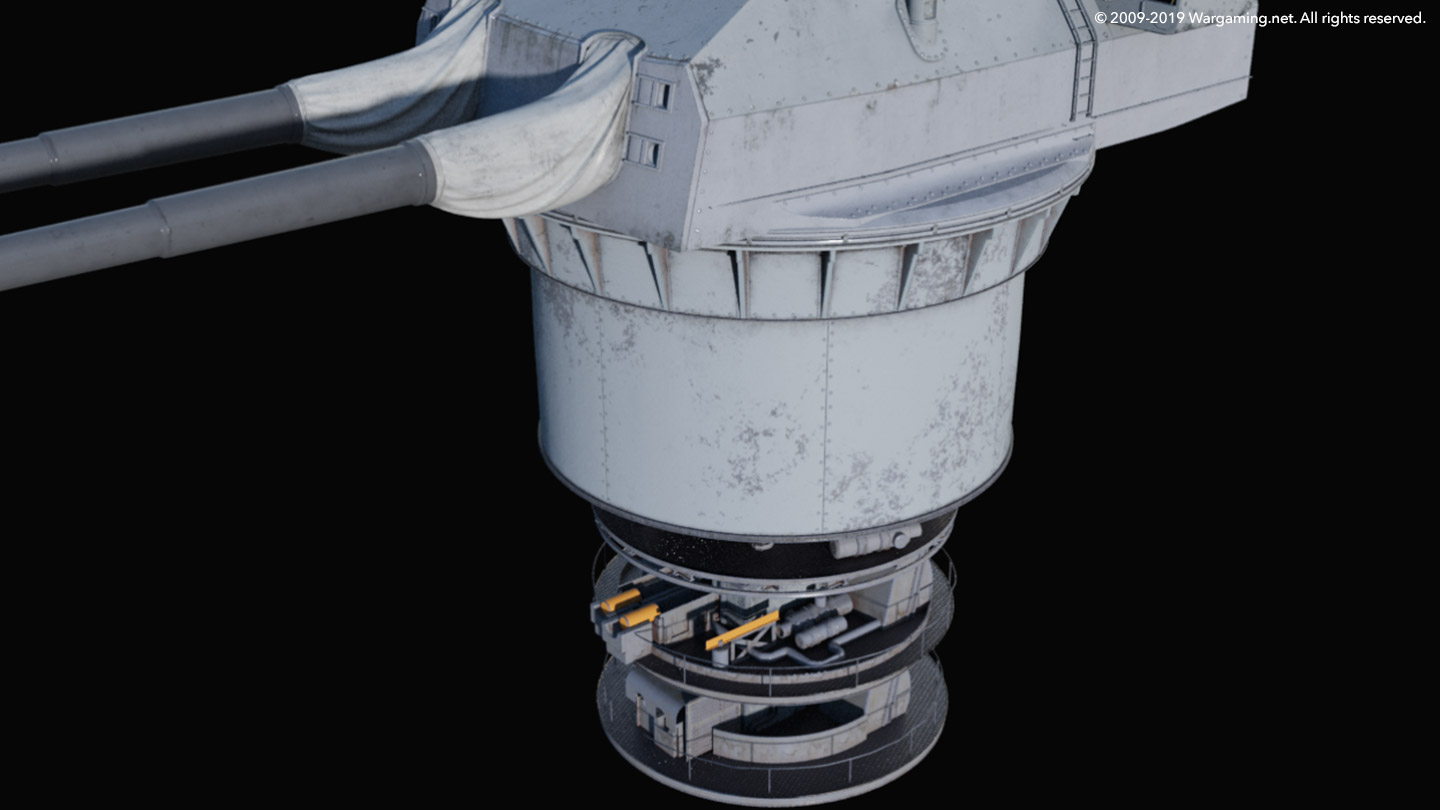 Texturing the 'terror of the seas'
The assets used in Sabaton's Bismarck music video needed an immense amount of detail to accurately represent the event—and pay homage to a pivotal point in history.
In order to achieve the quality required, The Agency CG team used Mari for texturing all objects and locations, including ship hulls and gun towers, warplanes, and German and British soldiers.
Foundry's efforts to improve procedural workflows with the introduction of the Materials System in Mari 4.5 helped The Agency texturing team scale with the size of the Bismarck project.
On using proceduralism in Mari, Ilya Klishin, CG Generalist, comments: "We created presets for different masks in the nodegraph; for example, a multi-layered shader. In this way, we can show one of the material states with different scratch masks or dirt."
When asked what Mari allows for that might be impossible to do with other tools, Ilya tells us: "There is the possibility to work with a huge amount of textures. We're using ACEScg colorspace, and the correct transfer of textures between different software is super important. Mari is doing that very well."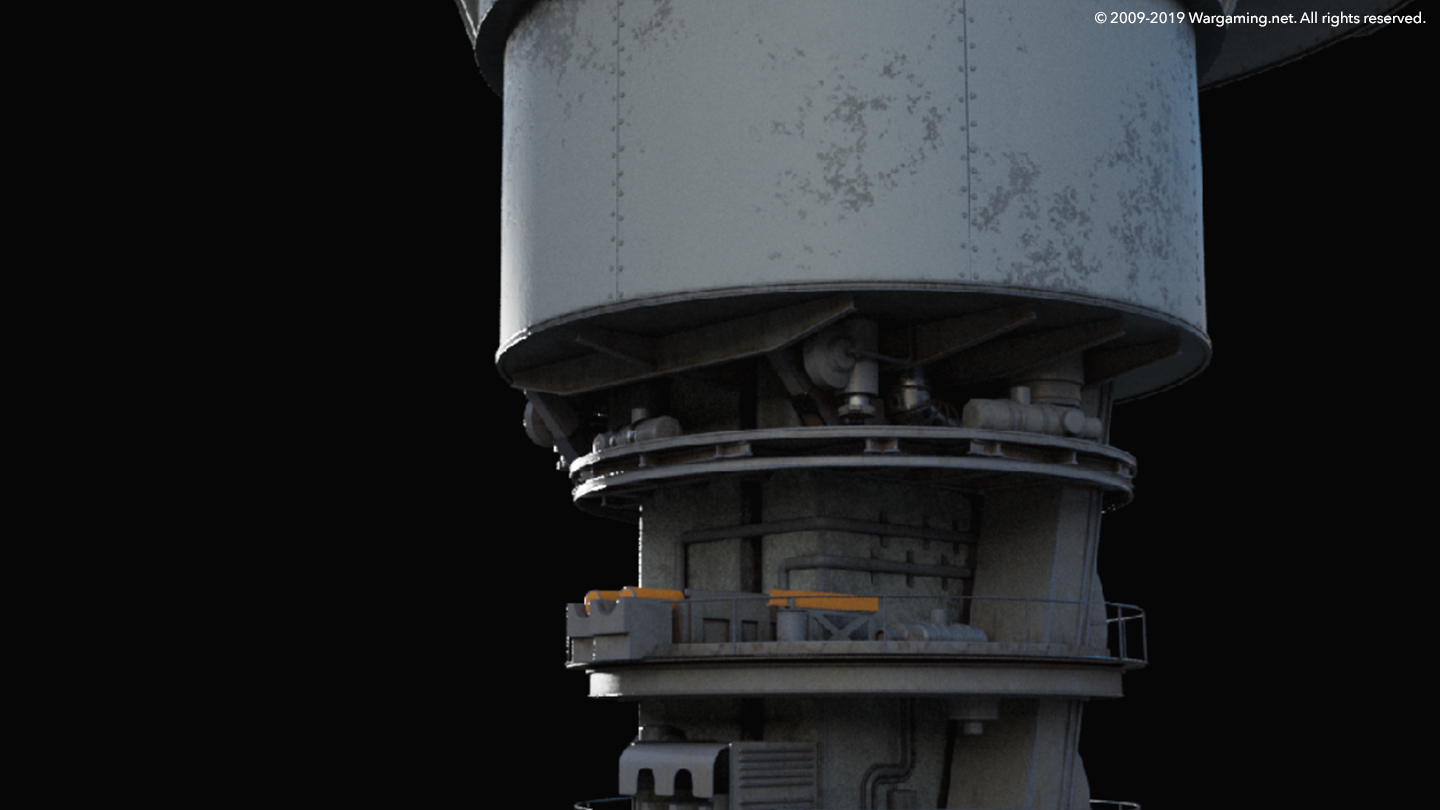 Modeling at sea
Of course, all of the above couldn't be possible without high-quality meshes and models. Dmitry Udovenko, CG generalist on the Bismarck project, used Modo for modeling, unwrapping and retopology.
"I decided to use Modo because I really like how this program works with geometry," he tells Foundry. "It's so easy to change types of geometry. For example, edges of polygons are very easy to convert into spline, and spline easily converts to geometry."
"Modo also has a really good UI, with useful default layouts and so on. I like how easily geometry can be grouped in folders. It's really simple to combine several meshes into one, or vice versa to exclude some geometry into a separate mesh."
Since the Bismarck project had a quick turnaround time for a relatively small team, time was of the essence. Luckily, Modo kept up with the rapid pace of production.
"Thanks to Modo's convenient UI, I'm working much faster than in other software. Using layouts helps me to work comfortably at any stage of my tasks, whilst keeping my digital workplace clean and without applications that I'm not using at the moment."
Despite tight deadlines, it seemed like the team had a blast working on such an unusual—and epic—project.
"My favorite model to work on for the music video?" It doesn't take long for Dmitry to decide. "Definitely the torpedo launcher." 
We like to think Sabaton would agree.
Want to explore how Foundry tools can bring your ideas to life? Trial our featured products below for free.