Changing the future of animation with SCAD
Image courtesy of SCAD Animation
How SCAD is educating the creatives of the future.
Savannah College of Art, or SCAD as it's known, prides itself on creating powerful animation stories with incredible characters and plot that engages audiences. 
But SCAD isn't any ordinary college, as Chris Gallagher, chair of the animation department and founder of SCAD Animation Studios, tells us. "It is 100% student-run—the director, the story, the creative entities of every single aspect are students."
Inspired by Disney's Short Program works, the focus is on the students creating awesome pieces of work in an environment that is similar to how a real-world studio works. Students even apply for the roles they want, submitting resumes and demo reels for each project—from freshmen and VFX students to illustration and sequential art students, everyone is welcome to apply and the best talent is picked.
"We see a maturity in certain students and then we give them the opportunity to take over as the director of the projects [...] it's a really powerful place for students to hone some skills that fit into a different umbrella than just doing a regular class assignment."
With five projects behind them and two ideas already lined up, SCAD's student-focused studio works. We asked Chris about one of their most recent, and now award-winning films, The Pope's Dog.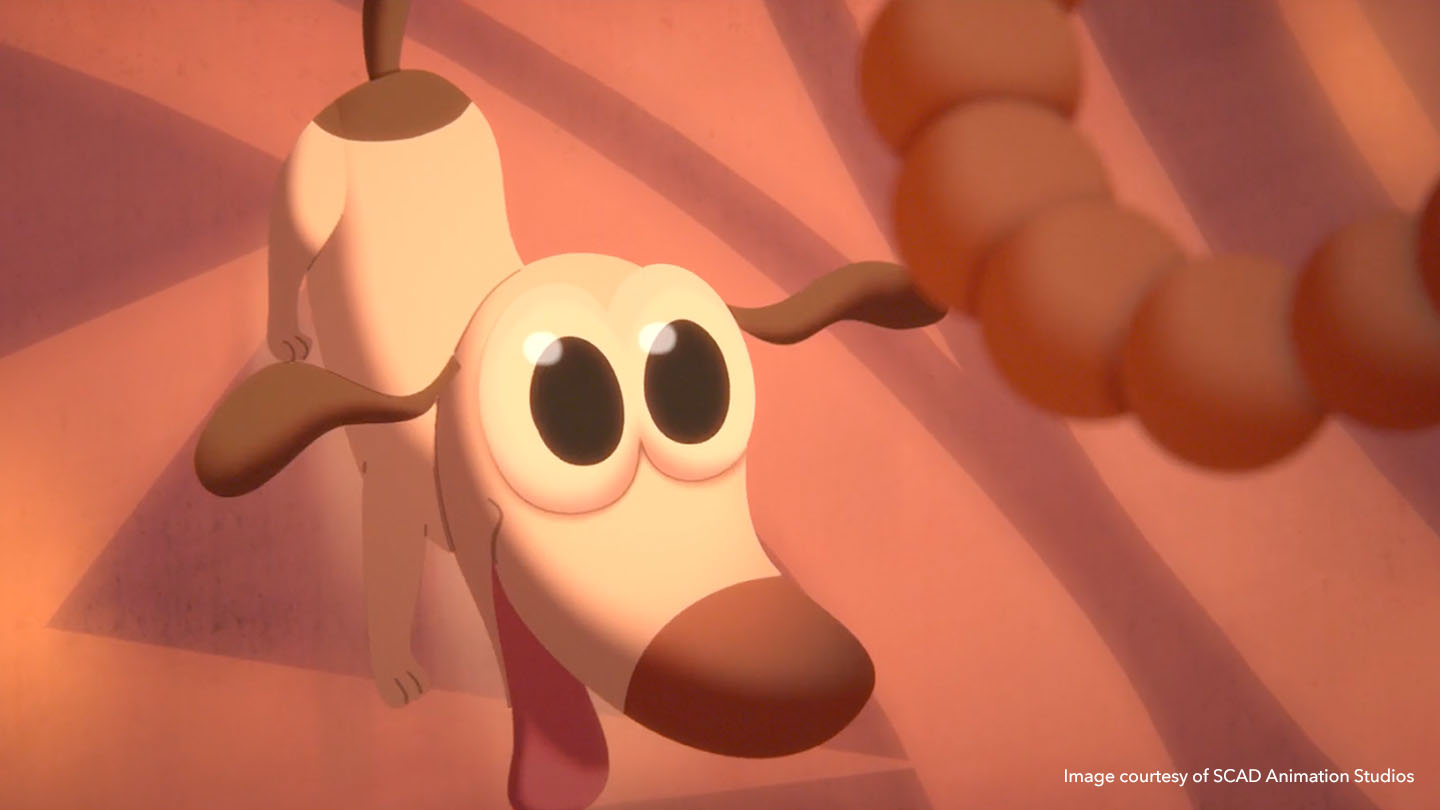 Creating a project
Much like everything else on a SCAD project, all the stories that they come up with are created with the students—and The Pope's Dog was no exception. The original brief was simple and centered around the misadventures of a dog, the location of which changed from the White House to the Vatican in Italy. 
To push the students further, Chris also adds a technical challenge to each project. For this one and using Sergio Pablos' animation Klaus as inspiration, the students had to create a lively 2D animation. 
"I told them 'Okay, I want to have a very lively 2D animation,' because, in general, 2D animation produced by students tends to be a little flatter. We really wanted to push them out of their comfort zone and to the next level by using incredible cinematic language to tell the story, whatever the story is and could be. We also wanted to see what we could do with making this thing look different and unique. John Webber, the associate chair and the one who oversaw the project went to the visual effects department and found Noah Catan—a graduate of SCAD who went on to work at the Mill and Framestore as a compositor."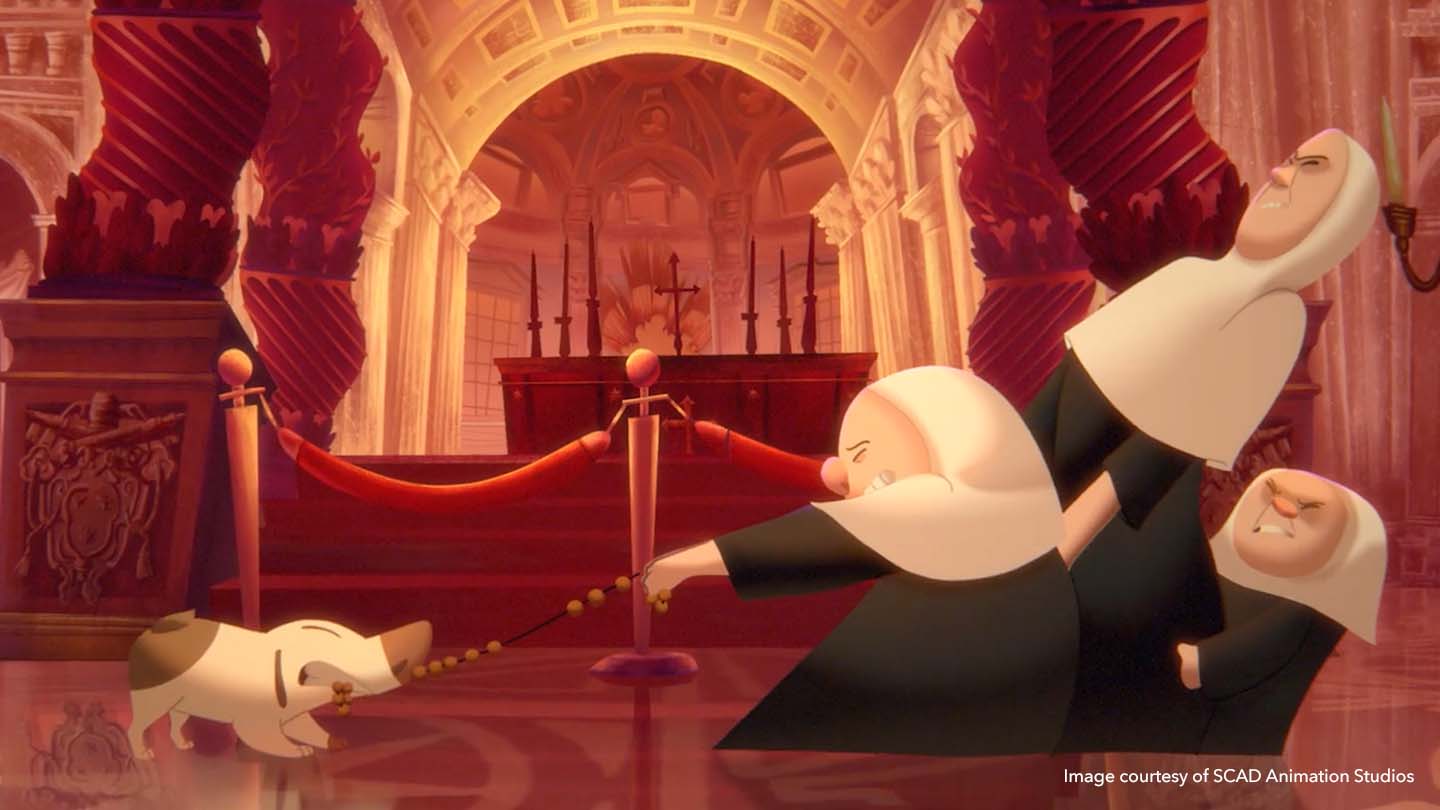 "He took about a year to design and develop a process inside of Nuke with a bunch of plug-ins that he wrote to volumize 2D animation. Instead of taking a very flat hand-drawn animation, it made it more rounded. It was an incredible process that he went through but also one that could be easily learned by the animators who were animating their shots."
"Noah really took Nuke and saw what he could do with it and used it to amplify the work that was being done. He was the major champion of getting this done. He was excited by it and used Nuke in a very different way than I've seen any other students do. I actually haven't seen too many professional projects do this either."
"Nuke was the reason that this film got completed. That and the sheer willpower of the students. It was in the framework of Nuke to supply them with the ability to complete this project—it would have been impossible without it."
SCAD and Nuke: the perfect partnership
In order for the students to push the boundaries of their creativity and create the amazing work they do, they need software they can rely on. Over the span of his career, Chris has worked at Digital Domain, Wētā FX, and Sony Pictures Imageworks, all of which use Nuke for their compositing needs, so he is no stranger to the toolset. 
"We want to provide a proper workflow as well as methodology. We don't want the students to just use the software but give them the ability to step into a role at any company—that's the reason why Nuke is so important. We teach it because it's the industry standard software for compositing."
Its non-destructive workflow gives artists flexibility with what they're working on while the node-based system gives them clarity, allowing them to troubleshoot issues quickly and easily, as well as have a clear view of the functions being applied to their shots.
"Nuke can be very daunting when you first start because it's a blank canvas," Chris tells us. "One of the scariest things in the world for an artist is a blank page. If you're a writer, how do you start your story? If you're painting, what do you want to create? Nuke is the same thing—you have to have a strong understanding of what you're going to use the tool for. Nuke allows you to explore the possibilities of creativity. If you want the ability to merge different aspects together, to get some live action, to do some CG and mix it all together, Nuke is the perfect palette for that—it's the perfect canvas."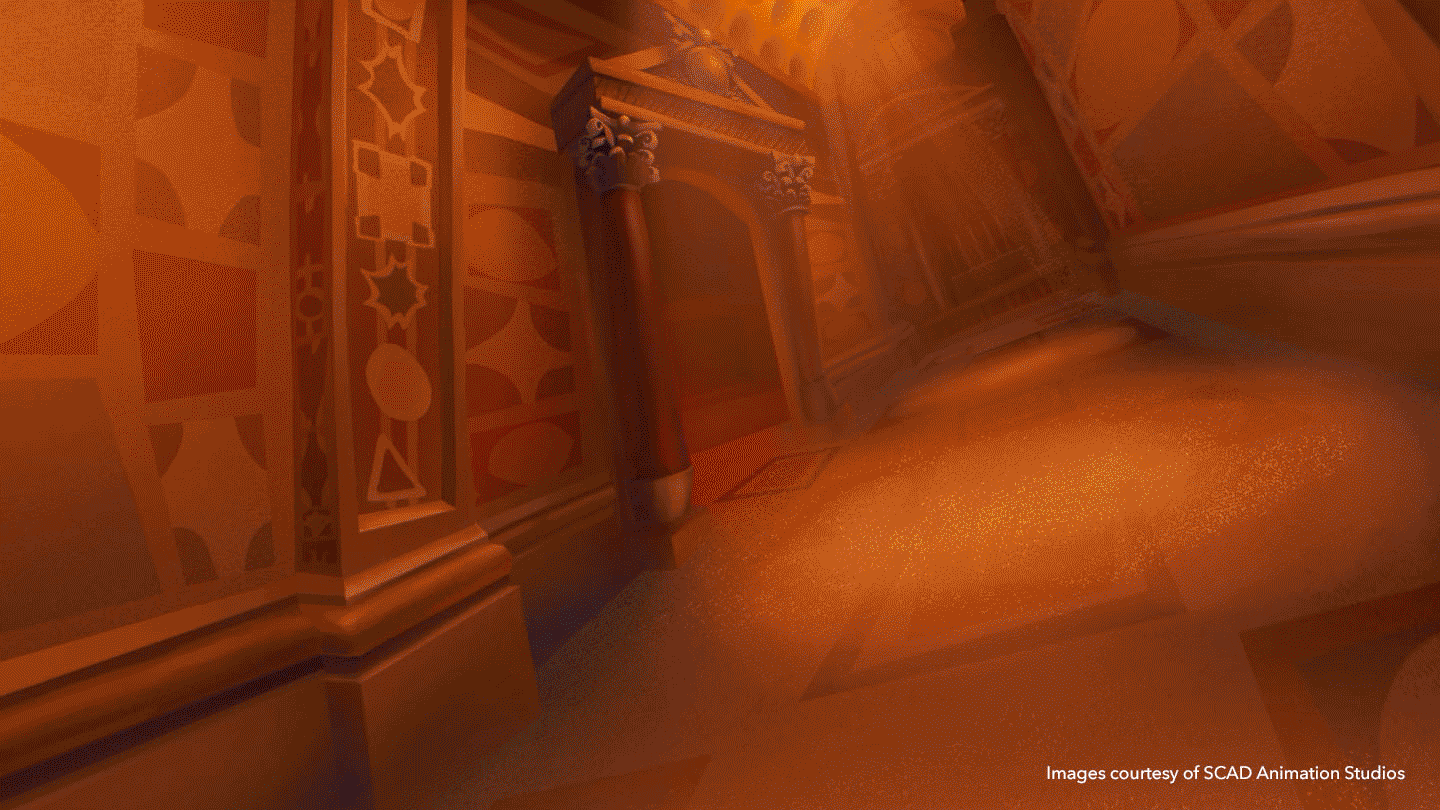 Knowing this, Chris and SCAD have to ensure they take the right approach when teaching the tool so students understand how beneficial it can be to learn. One way they do this is by comparing it to software the students are already familiar with like Photoshop. This makes it easier for them to understand the basics and then grasp the more complex aspects and uncover just how much Nuke can do for them. It's important to teach the concepts as they're applied in software.
At the start of each project, students are provided with a lot of different elements—the character, backgrounds, set, etc. They are then taught how to mix these together and start getting into CG. They're shown how to render different layers together, take advantage of the different pieces of a project, and discover how much Nuke can do for them. It encourages students to make more advanced projects and work smarter with the tools they're using because they're not just learning how to push buttons, they're learning how to problem solve and use Nuke as a creative, which is something companies look for when they're hiring.
"Nuke gives students a leg up because if they're going to go to high-level animation studios, those studios have fully embraced Nuke. It gives them the ability to have a proper conversation, and use different vocabulary [...] if they can really get in there with Nuke and do some of their own slap comps or rotos of characters intermixing with CG pre-vis, it gives them much more of an advantage,' Chris explains.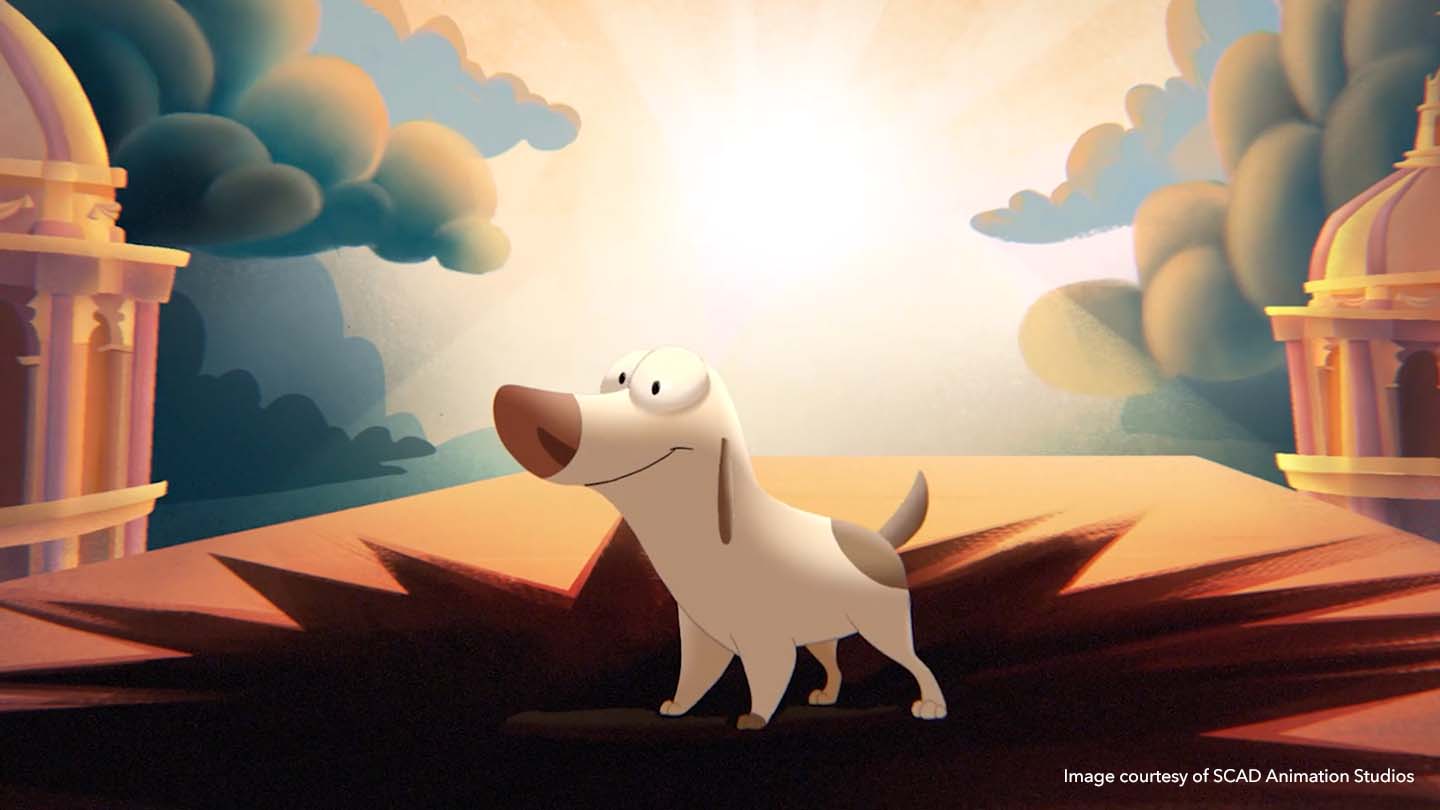 Preparing the minds of the future
Starting any new software can be scary, especially when you're a student and you're trying to learn everything you need to know before stepping into the real world of VFX. But it's important to remember to have fun with it, experiment with everything you have available to you, and find what works best for you. 
"I think that if you're just getting into Nuke, start by really playing with it. Understand how to organize things, learn how to just bring in two or three objects at the same time, and then just look at all the different nodes, see what they do, and read about it. It's all based on film terms, the vocabulary that's used is the same as live-action filmmaking [...] We're going to be filmmakers and it's important to understand the terms and usage of what you're doing," Chris explains.
"Another thing that's really important for students to remember is to share their secrets," Chris continues. "Students tend to be extremely secretive about what they're working on, but I guarantee if you learn how to use Nuke and you share that with everybody else in your class, you'll learn from the other students and artists around you. Then, when you're interviewing for a job, you can talk about Nuke and start a different kind of conversation—and that's what will get you hired. It's about being a team player that knows how to use a certain piece of software to help others be better."
Not being afraid to ask questions is also a vital part of being a junior, as Chris tells us. "It's so important because when you're working at a company, you will have individual shots or tasks that you're working on, but at the same time you are there to produce somebody else's vision. They're there for you to be a creative problem solver that is working with others. They love it if you ask questions rather than spending five hours mucking around with something you could have asked how to do and done within the first 30 minutes. Students tend to only want to show the final result but I'm a big fan of showing you're in line with what the vision of the project is, instead of wasting your time."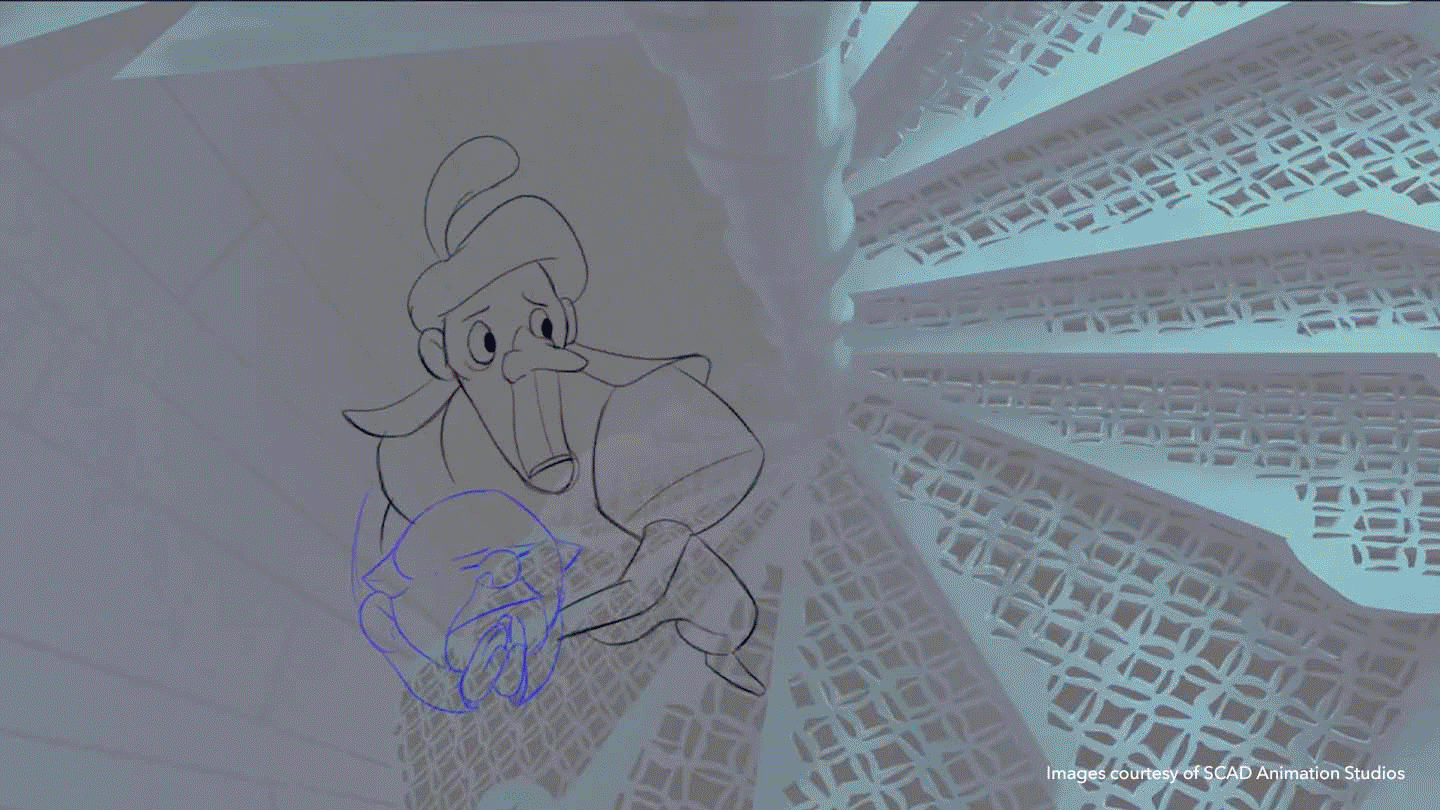 One of the things that sets SCAD apart is the training the school provides. It teaches students to be the creative problem solvers of the future—the directors, the VFX supervisors, animation directors, show creators, and more. What's more, they also provide their students with access to the appropriate studios for their skillset or desired career. With good connections across the major studios, SCAD also has companies and software vendors, like Foundry, come to the school and meet the students and see the work they're producing. 
"When the studios visit, they can see a really tight-knit, super-invested group of students that they can see as filling the seats in their companies," Chris tells us. "We love when companies come back time and time again. We love when they zoom in on the fall quarter to meet with some students and the students are like, 'I can't wait to show you what I'm going to do next April.' And then the studio follows up with them in April and is blown away by the sheer growth that happens over a six-month period."
SCAD's commitment to providing a studio-like environment for their students and ensuring they get a hands-on education has seen them excel. The importance of education in the VFX industry can not be overstated and with facilities like SCAD taking prominence it's clear the future is in safe hands—we cannot wait to see where these bright minds end up in the future and the fantastic work they'll create. 
Interested in learning about SCAD?
Check out the education options Foundry has to offer