How to navigate the start of your lighting career
Mastering lighting and look development
For those at the start of their career, familiarizing yourself with software that's used world-wide by studios is an important part of the journey. Studios are always looking for new talent and eager juniors to work with them—and those who are competent in their chosen software are given an edge during hiring.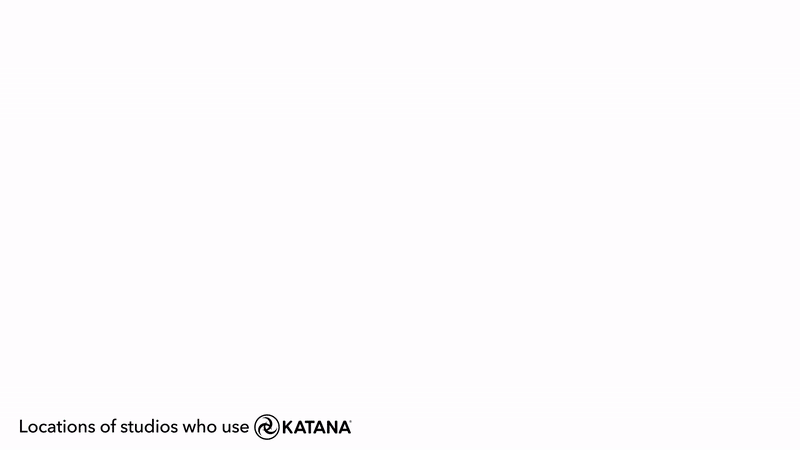 Katana has long established itself as an industry-proven lighting and look development tool. Over the past few years, studios have continued to adopt Katana, expanding the user base and creating new opportunities for lighting and look development artists. 
But, it's also important for burgeoning visual effects artists to get to know the studios, and find one that suits them and their skill set. 
We comprised a guide of new and long-existing customers who have integrated Katana into their pipeline to discover the ins and outs of their studios and what they look for when hiring—so you don't have to.
Who's who and what's what 
FutureWorks, based in India and known and known for futuristic shows such as HBO's Westworld or Amazon's The Peripheral, and crowd effects on Netflix's Jaadugar, prides itself on its in-house training program, FutureWorks Academy. It offers entry-level artists the opportunity to learn from senior-level professionals and work on live projects in a structured, supportive environment.
Overseen and managed by Savita Shekhawat, Head of Training and Development at FutureWorks, a professional with over 25 years of industry experience both in artist and leadership roles, their six-month training program is free of cost and comprises three levels based on skills.
"We've put a lot of thought and effort into building talent from the ground up and fostering a culture that promotes continuous learning," FutureWorks tells us. "Our collaborative approach, and the way we work with others in the creative community, and our studio culture is what makes us unique [...] We are committed to offering the best place for artists and creators to come together."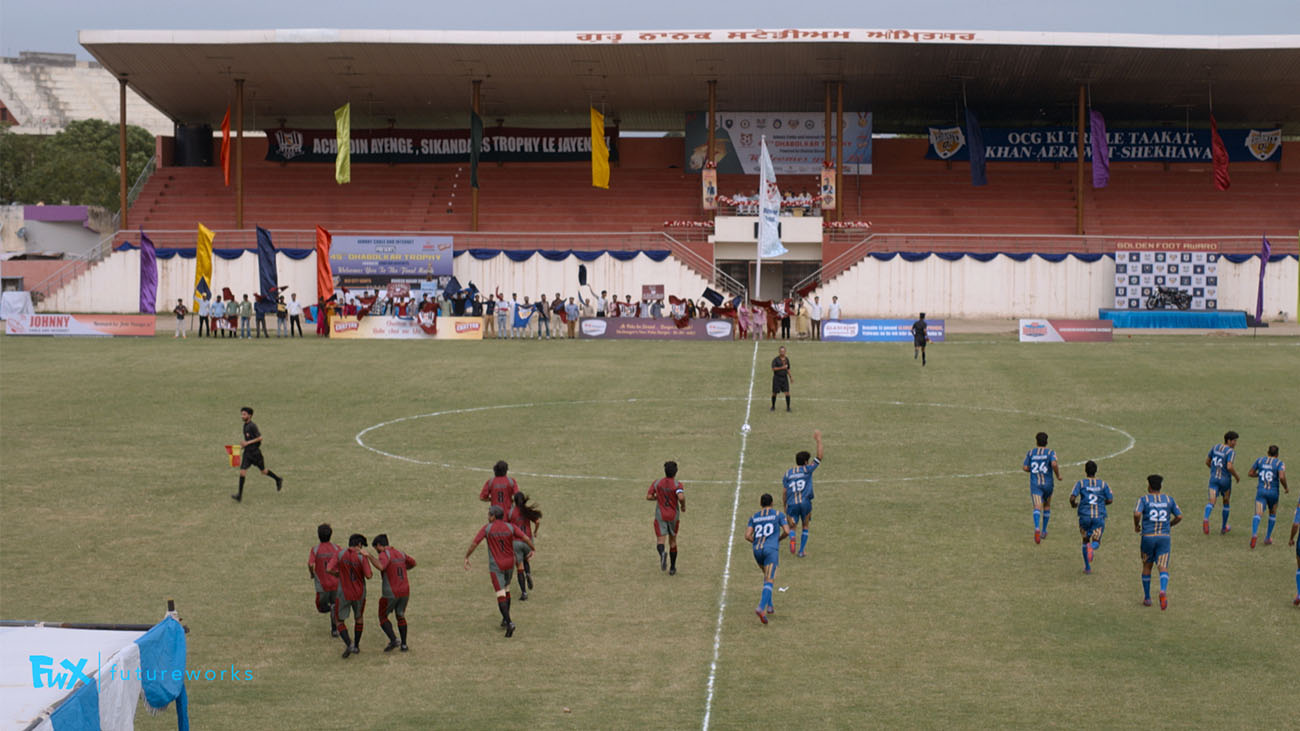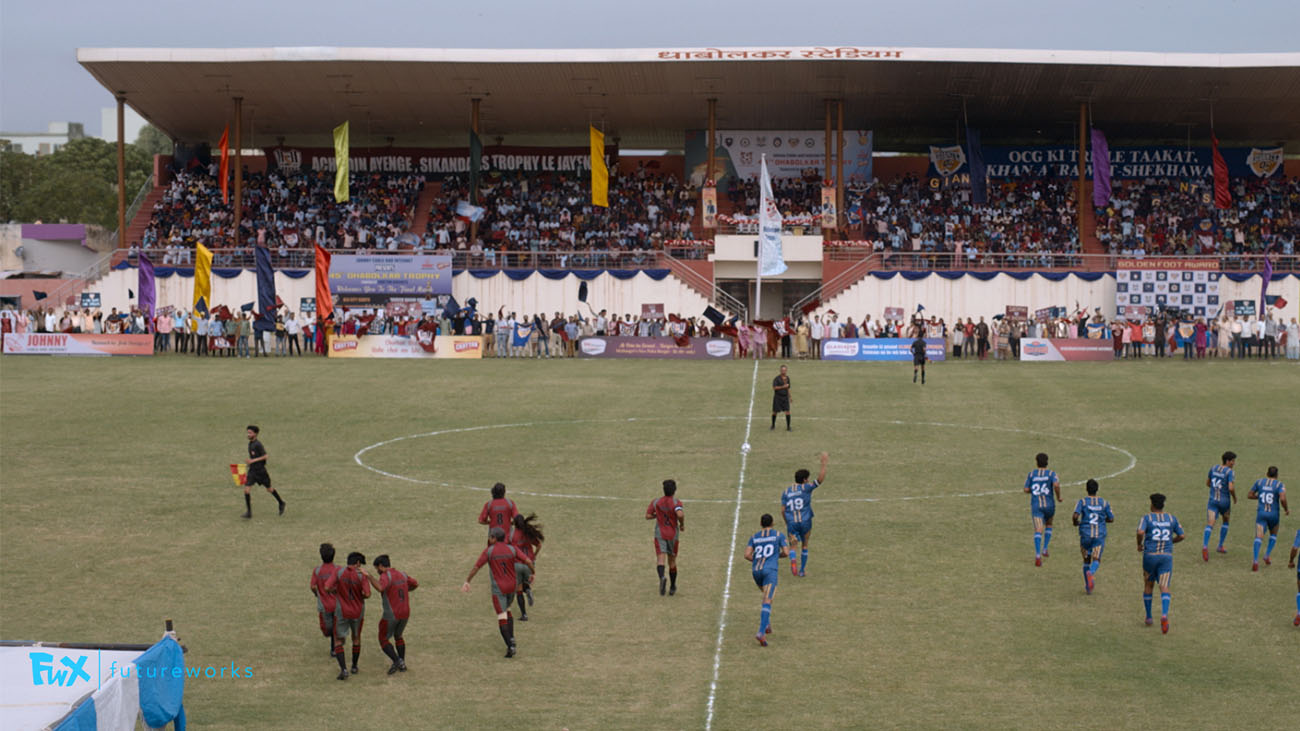 In the advertising field is Monkeys, an Egyptian studio that specializes in creating VFX and animation, who work with agencies, production companies, and directors to visualize stories and provide creative solutions. Their world spans a wide range of styles from stylized and realistic films to surreal effects and design-oriented animation projects.
With a love of craft, Monkeys provide an artists-friendly environment, with equal opportunities, diversity, and inclusion policies at their core. "We train and mentor artists to become proficient quickly, executing every craft involved in the pipeline correctly and with love. We provide the opportunity for them to work on creative and challenging projects which usually get broad recognition and drastically boost their careers, making them feel accomplished and happy with what they do," Monkeys tells us.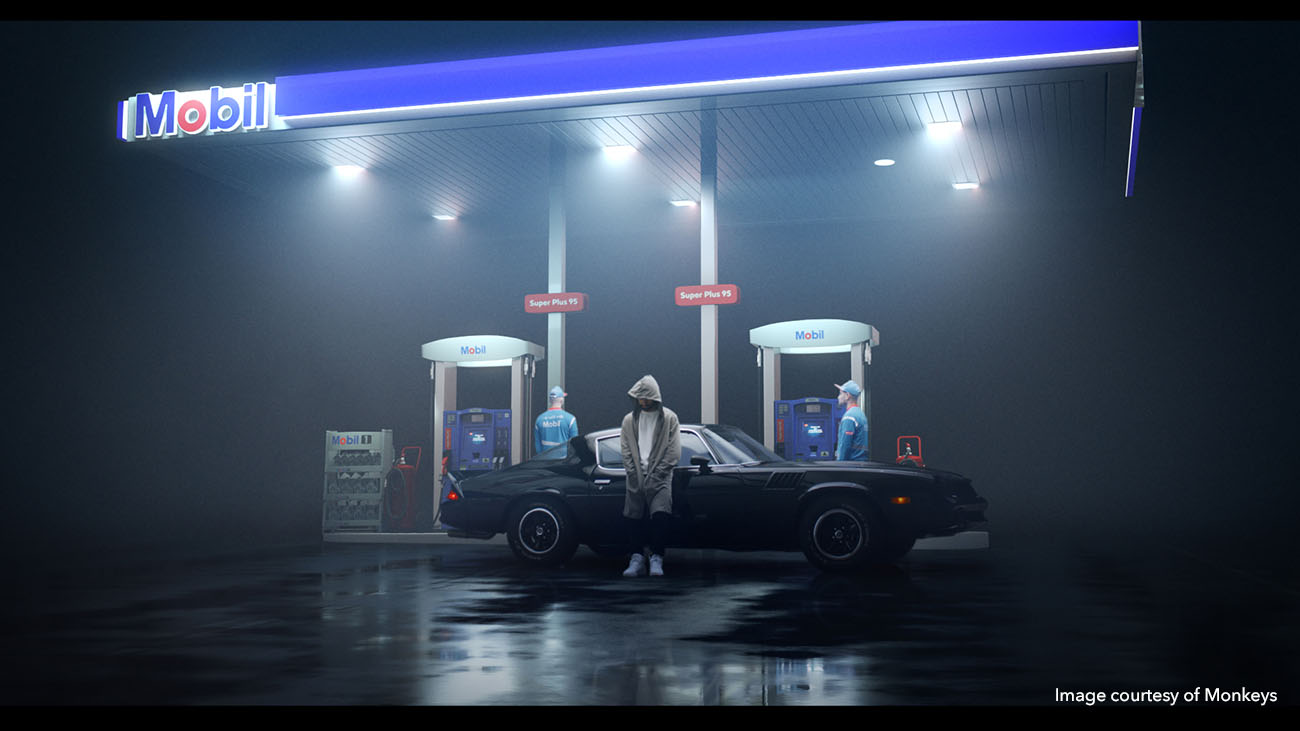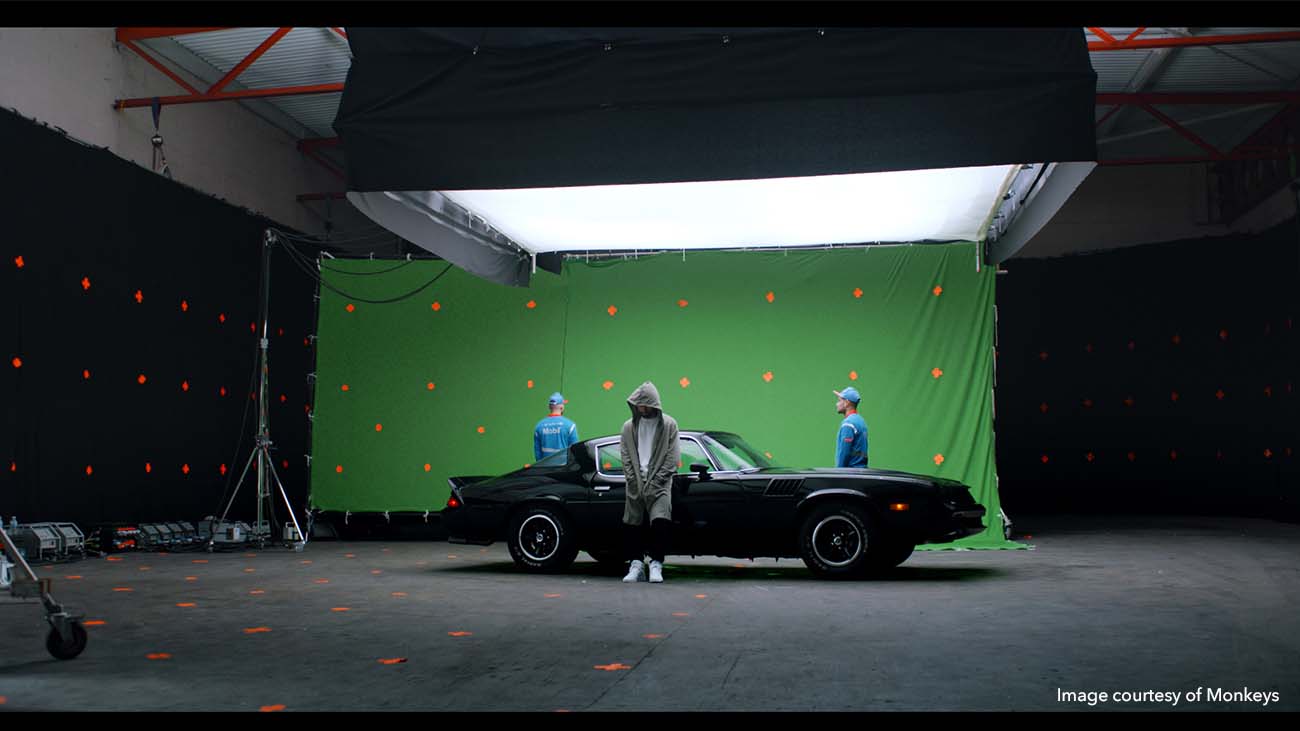 In 2013, industry veterans came together to form Texas-based Brazen Animation. They specialize in the production of video game cinematics, animated films, episodic shows, and commercial projects, producing high-quality 3D Animation and 2D Animation. A few of their clients include Epic, Riot, EA, Blizzard, Warner Bros, Dreamworks, MGM, and Universal.
Brazen is proud of its continued innovation in our process. They're not afraid to try new software or implement new processes. Innovation is one of their core values, and they are eager to promote a culture of always pushing forward and the ability to tell stories that speak to your soul.
"We set ourselves apart as we strive to be unique, purpose-driven, and unabashedly brazen. Our company exists to push the limits of animation, redefine creative storytelling, and encourage people to pursue greatness," Brazen explains. "Put simply, we want everyone to be Brazen!"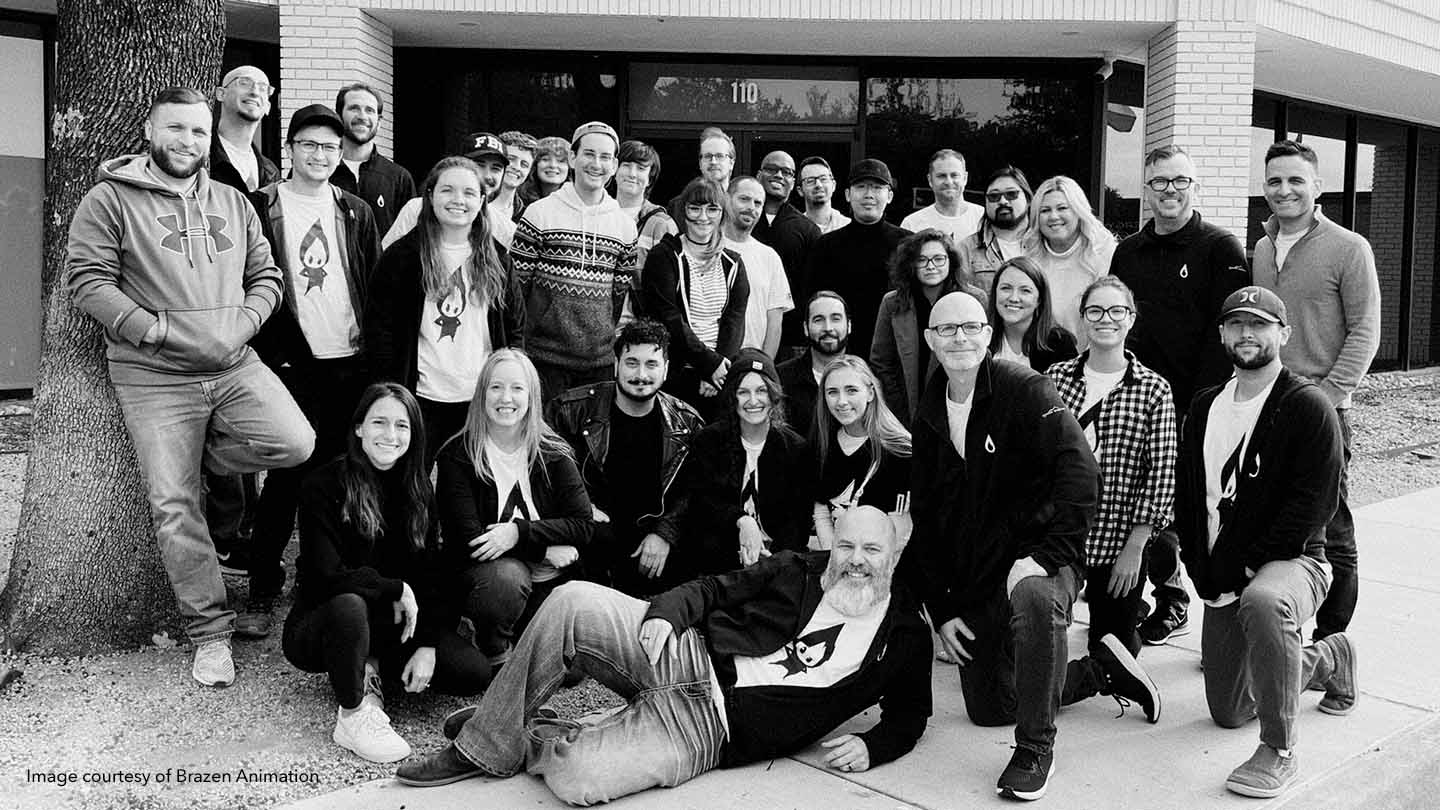 Standing out in a competitive industry
With headquarters in Texas and additional sites in Montreal and Hollywood, Reel FX loves to tell animated stories and has been doing so for 30 years. Whether the stories they create are one of their own or brought to them by a studio, their love of story in animation is what fuels them. 
This focus on the story extends into the hiring process. When applying for lighting positions, the content of an artist's demo reel is of utmost importance.
"Whether an artist has extensive experience or minimal experience, their ability to compose and polish an image is very important. Showing a variety of lighting examples that demonstrate an understanding of both environment and character lighting is also key," Reel FX tells us. "While having experience on animated feature films is preferred, we look for candidates who have beautiful work on their demo reel, exhibit a passion for lighting, and demonstrate a collaborative approach to being part of a team."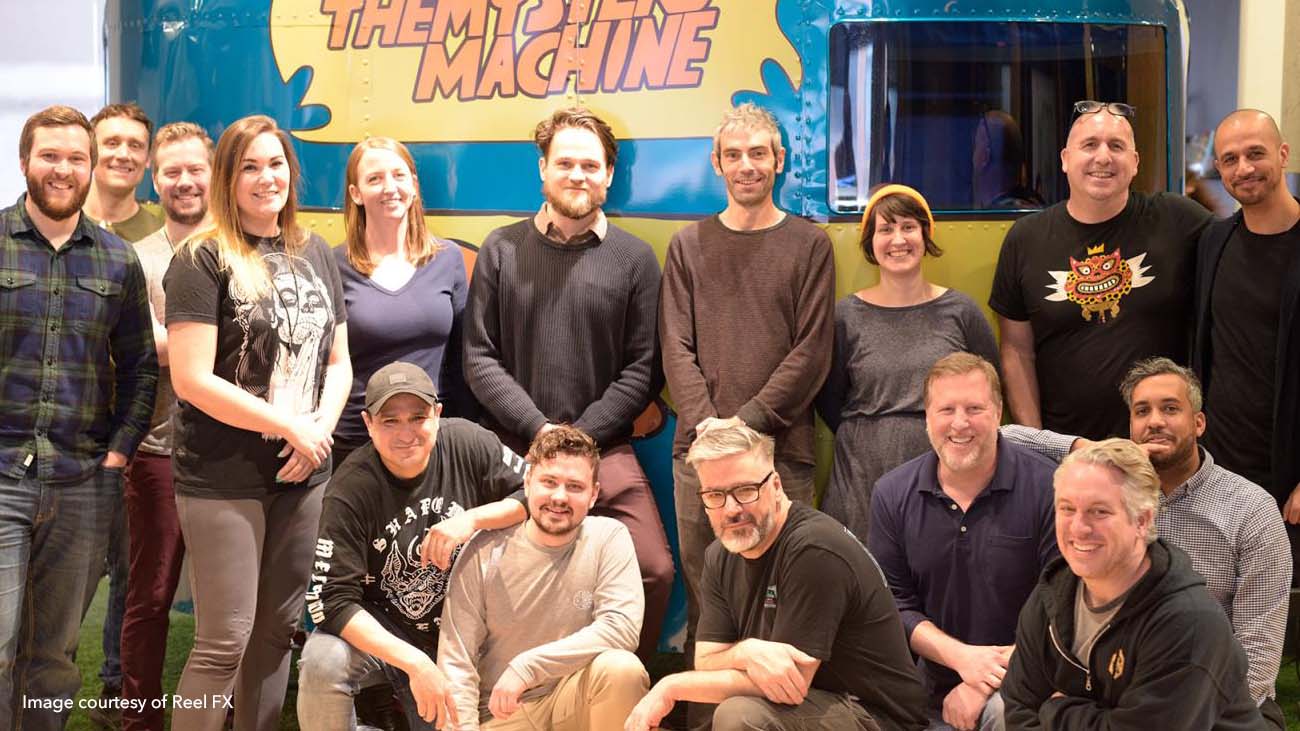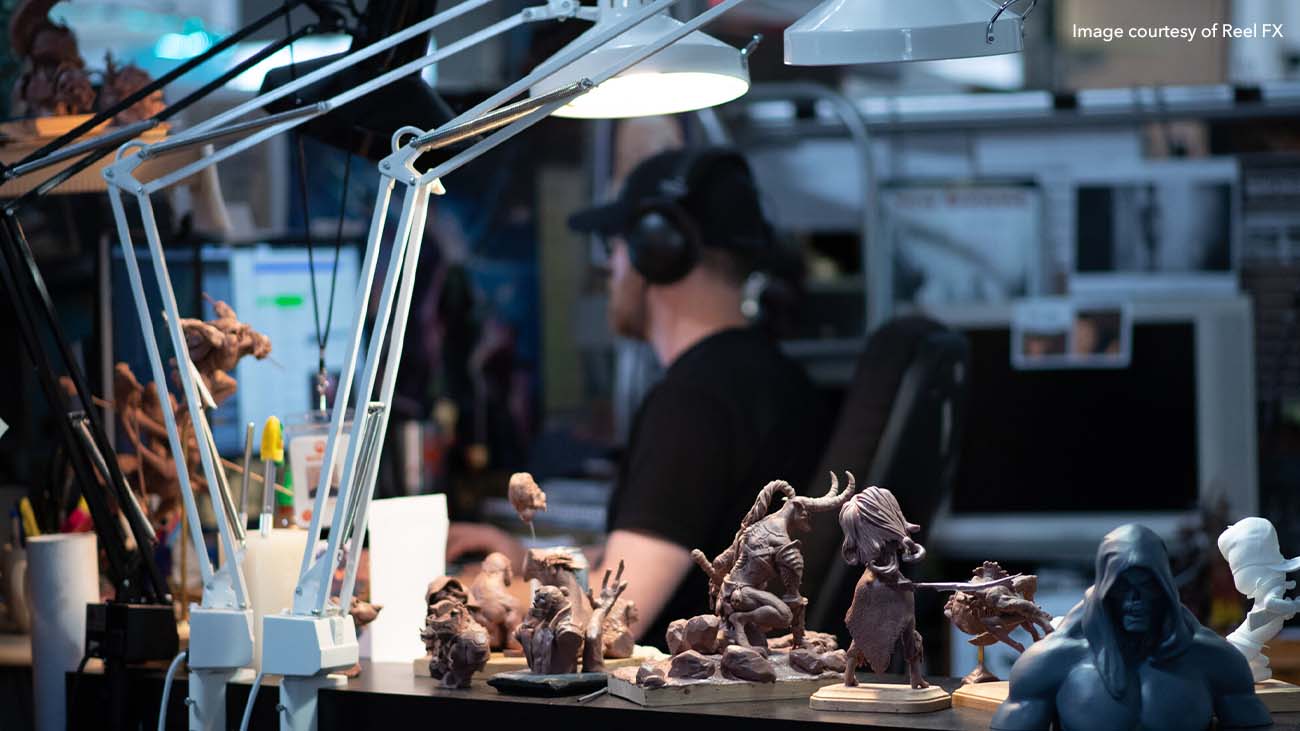 The Australian studio, Cumulus Visual Effects, is developing an enviable reputation as a go-to for high-quality environment set extension, as seen on Elvis. The studio began by offering cost-effective solutions to films in the independent film market. Now, it hosts a team of over 30 friendly, creative professionals working on a broad spectrum of projects for studios like Disney, Netflix, Warner Bros, and Madman.
For them, the best way to catch a recruiter's attention will look different according to the technical skills necessary for each position. William Gammon, Cumulus VFX's CEO, says "starting my career with a background in photography has been integral in my understanding of how light is captured through the photographic process and forms the basis for all of my creative decision-making. It is easy to overlook this discipline in a digital age, but optical science is the one constant in this industry and I strongly recommend a thorough understanding of this process to be an effective VFX artist."
Companies are looking for candidates who show that they have the flexibility to adapt to changes and challenges, take initiative, and adopt a scientific approach to problem-solving. For Cumulus as a small company, cultural fit is also extremely important. 
Cumulus Visual Effects' Lighting TD, Kieren Shinjo, has this advice for up-and-coming artists: "Try to develop the ability to think at a sequence level—consider what assets are the same throughout the sequence, and what assets are changing every shot? Setting up your script according to this will create a dynamic workflow that can be changed at a global or granular level. Also, make sure you understand Graph State Variables because the flexibility they open up when used properly is a game changer."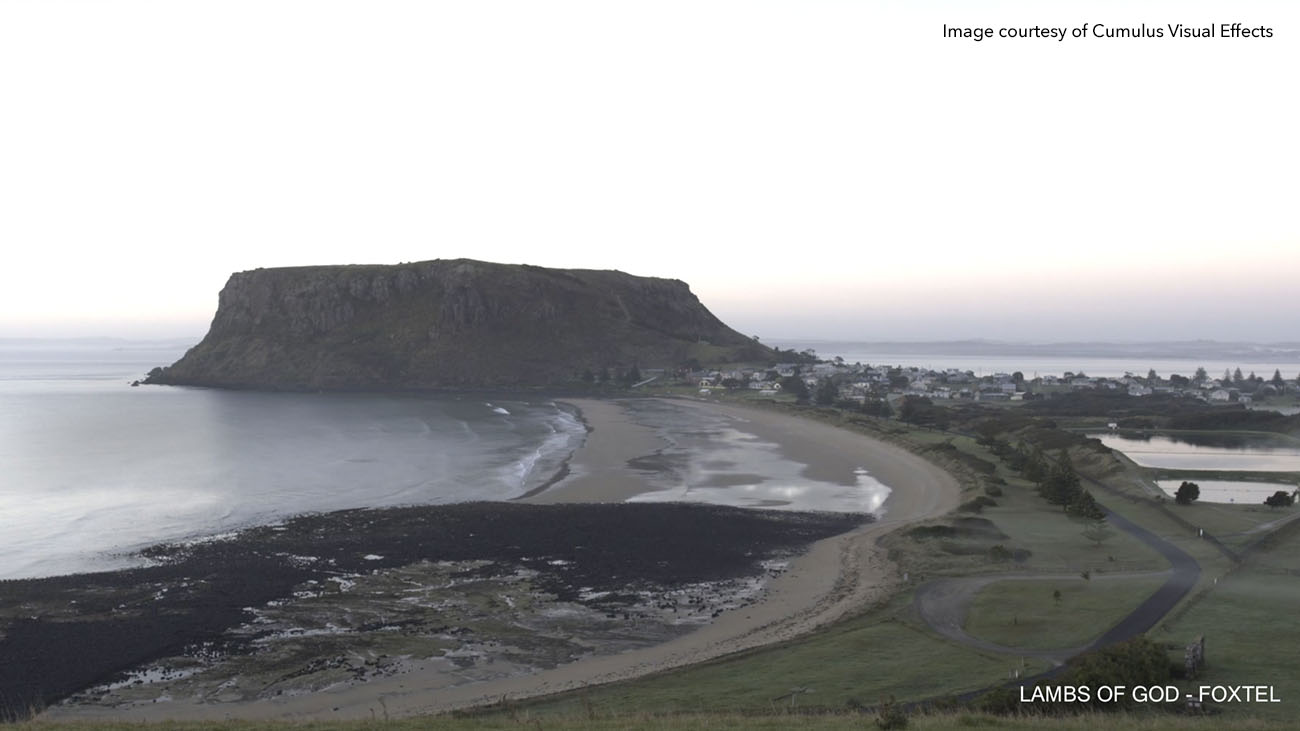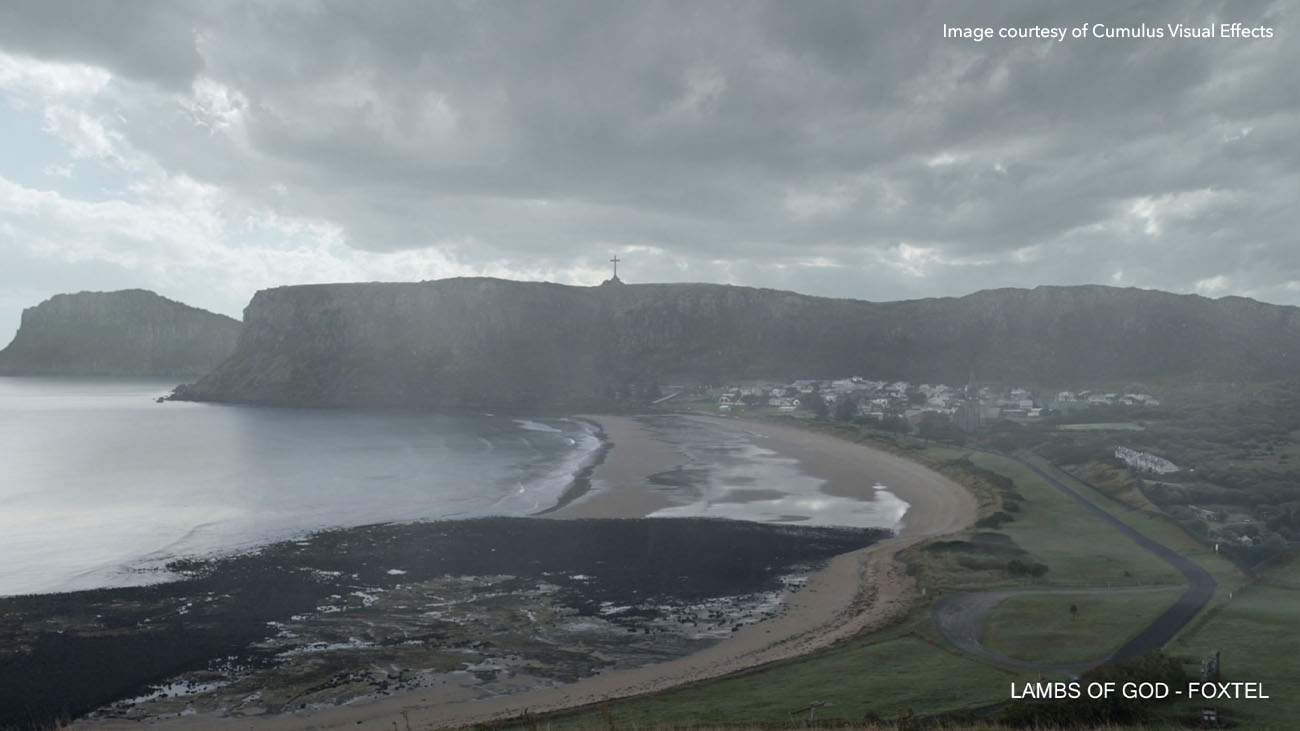 With headquarters in Singapore and a satellite studio in Indonesia, Infinite Studios is a fully-fledged animation studio that works on TV and feature films, from pre-production to post-production. They've worked on several of the top animation series in the world and have had the chance to work with global clients and studio partners. This also falls to their unique value as a studio, with experience working on multiple workflows and pipelines, which sometimes can be challenging and also quite exciting, and recently Katana from Foundry is part of that exciting journey.
"How artists execute the lighting principles in their reel or applications, which mostly come from film cinematography and photography, how the lights react, how the optics affect the visual, and how the surface looks, is an important skill for lighting artists," Infinite Studios explains.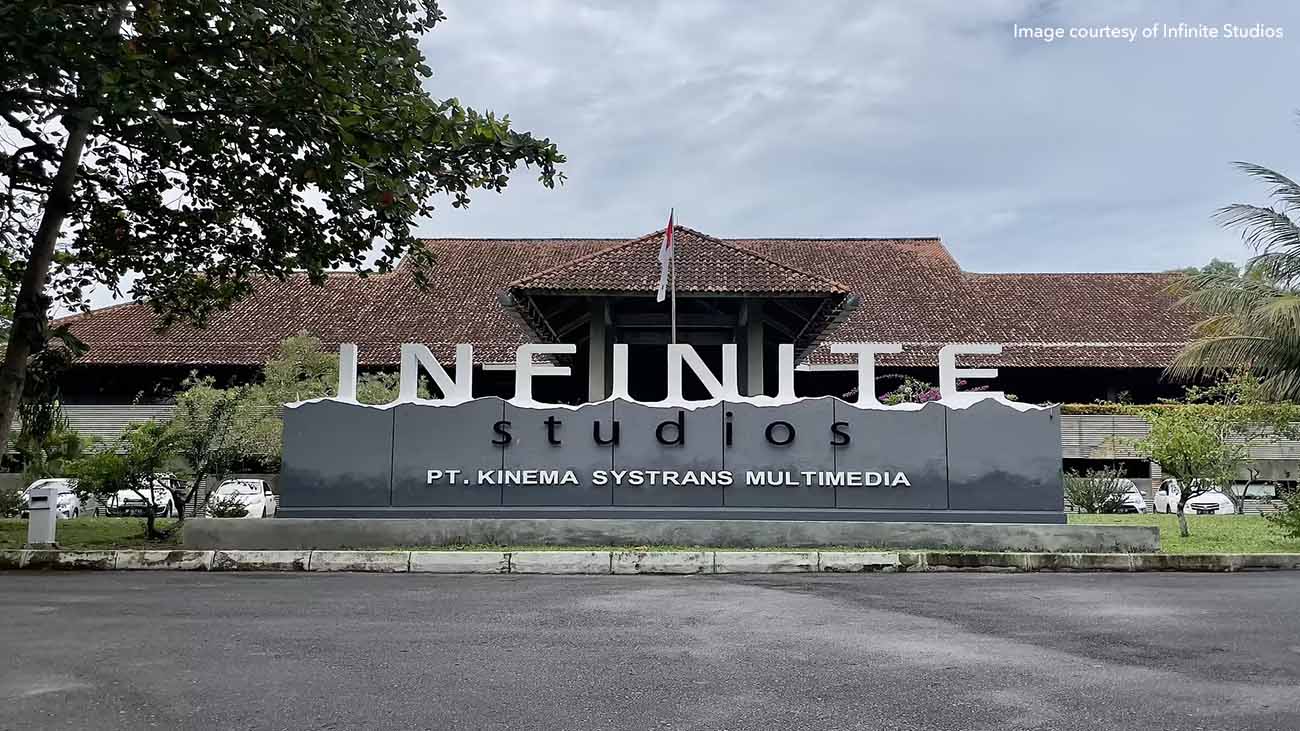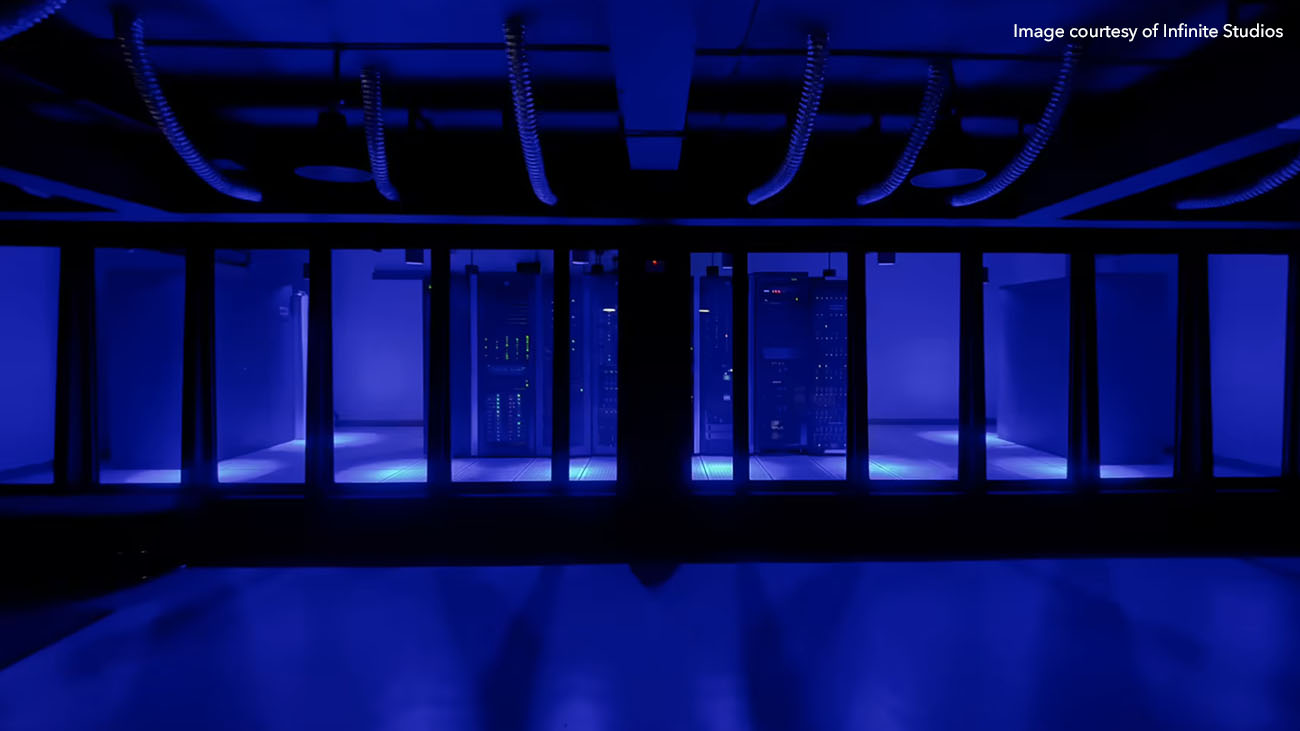 "Problem-solving skills are also important since lighting and compositing are part of the end stage of the pipeline, there are some issues happening down the line which sometimes can be an easy fix and also can be a tricky one. This skill is needed because artists can try to be efficient with the issues and make quick decisions on how to handle that.
Technology update is also something that we think is important, we live in an exponential era of technology which become so powerful to help us as a human, especially around helping artists to create more beautiful art efficiently with the help of current technology, for example, CopyCat from Nuke is taking advantages from this new technology."

Now is the time to jump in
From epic animations like Spider-Man: Into the Spider-Verse and What If to movies such as Jumanji: The Next Level and The Outpost, Katana's repertoire spans far and wide with studios like Weta, DNEG Animation, ILM and more included in the fold. It's the strength and diversity of the tool which makes us eager for students to hone their skills early on. Being able to master the industry-standard tools puts burgeoning artists in good stead to establish their careers and forge a path for themselves. So, what are you waiting for? Now is the time for you to jump in, find the tool you love and start carving out the career you want—we can't wait to see where it takes you.
Start your lighting and look development journey
For tips and tricks on using Katana, check our Learn site