Top trends of 2020: what now, and what's next?
2020 has been a year that nobody will ever forget. 
And with its trials and tribulations came a disruption to the way we worked on a global scale. 
With this in mind, we take a look back over the past year and uncover its top VFX trends, whilst also exploring how COVID-19 has affected these and what we think 2021 will hold for the industry in light of this year.
So, let's jump in…
The drive for USD as an industry format
At the end of last year, Universal Scene Description (USD) was continuing to rise in popularity, but there was still a lot of work to be done to make the format universal across pipelines. 
Unfortunately, 2020 hasn't seen the growth or development that the VFX industry would have liked for the data interchange format. 
One of the main challenges seen with USD is the continuous jump between versions and the constant changes which make it challenging for studios to keep up—it's a significant amount of effort on their part to switch to a new version every six months. Plus, newer versions of USD often break compatibility with older versions meaning there is no universal format being used across studios. 
With this being said, there is still a lot of momentum behind USD and it's still on course to be one of the biggest trends in the VFX and design industry, standing as the current single best solution to streamlining production pipelines.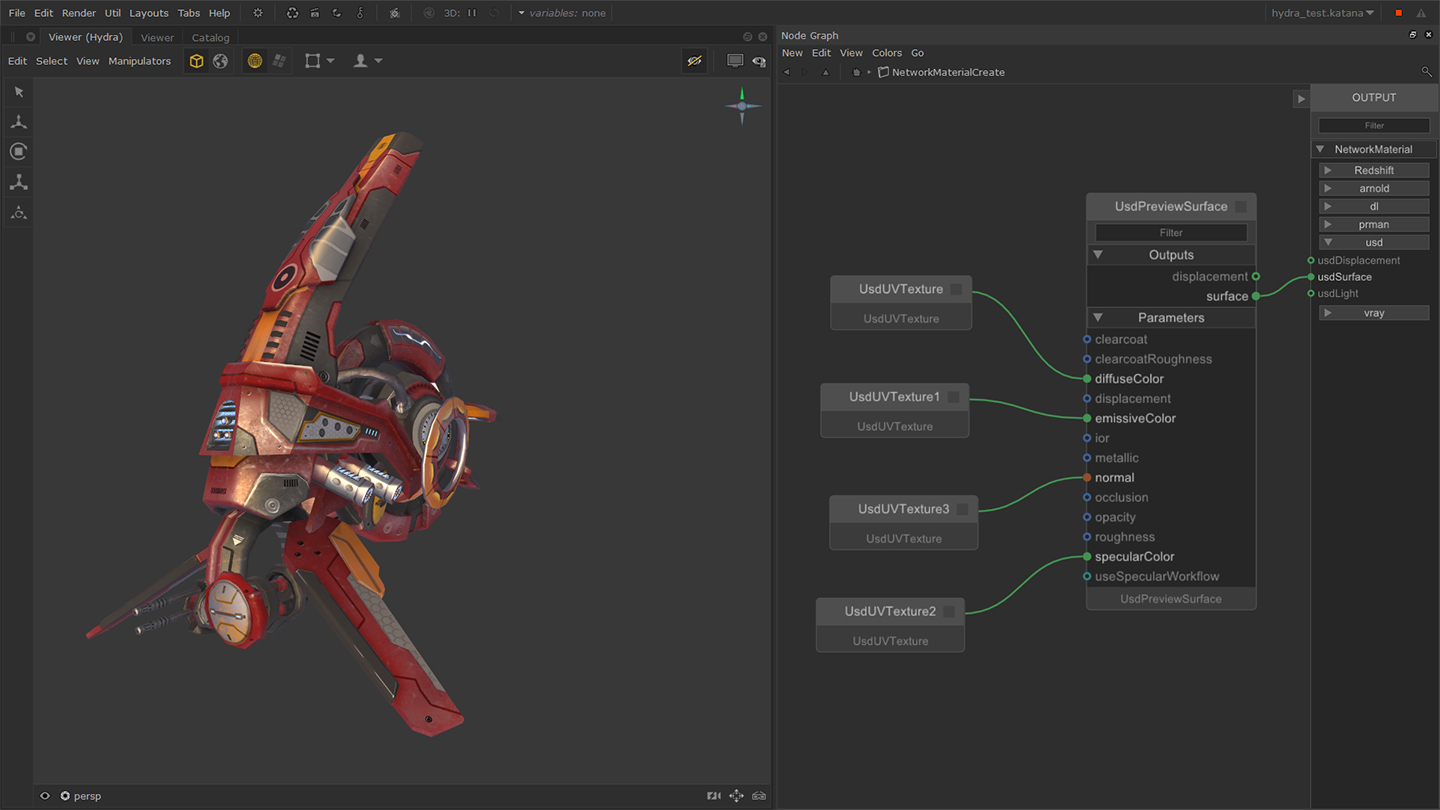 [An example of USD Hydra technology in Katana 4.0]
So, what's next for USD?
In order for the growth of USD to continue and for it to live up to its true potential, first the industry needs to establish the best practices for using the format in production and studios, ensuring there is a standard version used across the industry, and that it undergoes maintenance.
Once these principles are established, USD is likely to make huge leaps and bounds in the advancement of the VFX industry. 
The Academy Software Foundation's (ASWF) USD working group is making significant progress in this sphere, especially with universal adoption. The group now provides a version compatibility matrix, plug-in examples and technical resources, so studios who are in the process of adopting USD have a trusted and reliable point of contact. 
NVIDIA is also making strides in this area with NVIDIA's Omniverse. It aims to be the first 3D simulation and "Google Docs" style collaboration platform using NVIDIA RTX and fuses the physical and virtual worlds to simulate reality in real-time and with photorealistic detail. 
This is a huge step in the world of USD and aims to improve the simultaneous collaboration of remote teams who are able to edit 3D projects as though they were editing an online document.
Now, we're beginning to become more accustomed to our 'new normal', it's likely we'll continue to see more technological feats in the world of USD, driven by ASWF and all the momentous research they're currently doing. Hopefully, this new tech that emerges will be a huge benefit to teams working remotely and bring the industry closer to the ultimate goal of universal adoption of USD. 
Be sure to keep an eye out for Foundry's upcoming work in USD as well—we're currently developing our own exciting projects in the background.
Working from home and in the cloud 
Remote work is probably one of the most used phrases of the year—and by now, we're probably all sick of hearing about it. 
But, as the move to remote work and cloud went global, it was undoubtedly a big trend of 2020 and as the world continues to battle the pandemic, it's only set to continue in 2021.
This year saw an acceleration of the adoption of cloud infrastructure and data. Things like hybrid cloud and cloud service models which had begun to emerge in recent years were pushed into the limelight, alongside an increasing use in cloud technologies like Teradici Cloud Access Software and Microsoft Azure. There were even companies like Sohonet and Evercast who were honored for their work in ensuring remote work was made possible during the pandemic. 
All of this and more made it possible for artists and studios to work remotely during 2020 whilst still producing high-quality content.  
But adapting to this new way of work wasn't all straightforward. Studios found themselves reconfiguring their studio environments and ensuring their teams could work effectively in a very short period of time. 
And while many studios managed to create an effective work environment, it's clear that COVID-19 will have long-lasting effects on the configuration of labor. To start, having been disrupted by layoffs, studios will have to rebuild their workplaces in a more decentralized manner, with smaller sites and increasing use of freelancers.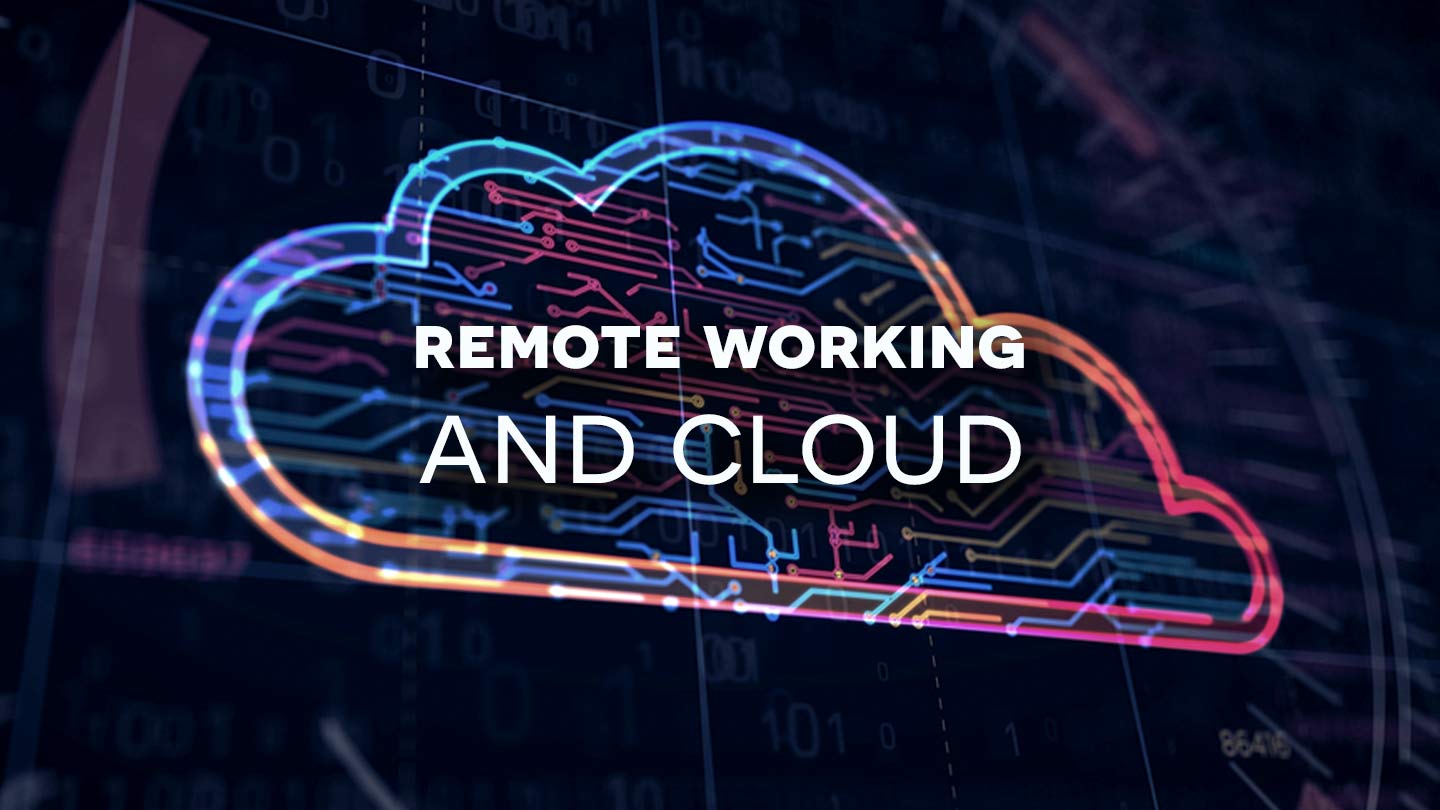 Plus, now that working from home is becoming more normalized, artists will need new technologies to access compute and data at scale and to connect with remote collaborators for review. These applications will likely need to adapt in the future to facilitate media production on a global scale. 
The inherent benefits this shift brought, however, are tangible: improved quality of life for artists, more flexibility in the workplace and a chance to dramatically decrease costs for studios and businesses. 
There have even been some studios who took the plunge completely by becoming fully cloud-based, and many others are considering making this move in the near future. While this is not a new phenomenon, with Jellyfish Pictures making the same move in 2015, it does highlight the irrefutable impact COVID-19 has had on the industry. 
What is most interesting about this sudden move to cloud is just how rapidly it shifted things along the trajectory of the industry's move to remote work and cloud. How long would it have taken for this to infiltrate itself in VFX processes if we hadn't had this forced move? 
The move to cloud and remote work was an eventual inevitability for the VFX industry, but there were still a lot of uncertainties surrounding the practices of cloud computing which were delaying this move—some of which have made themselves known this year. 
To start, a remote review session greatly differs from those done in a studio and brings with it a lot of added complications. Tools that make smarter use of cloud are required to bring content to those who need to review it. This is compounded by increased concern about maintaining collaboration between teams whilst working remotely, especially in the absence of a studio environment. 
Effective review and collaboration are a vital part of a studio environment and need to be upheld in order to create a means of efficient remote work. Hopefully, 2021 will bring with it a settling period and the chance to iron out the challenges that the upheaval caused a lot of teams and studios.
Working in real-time with iterative workflows
In the past few years, there has been an increasing push toward real-time workflows. Being able to work on a project anywhere at any time is a huge benefit for both artists and studios, especially with the move to remote work. It also brings with it the promise of heightened collaboration and efficiency. 
What's more, there is also a need for more iterative workflows, so artists can work in a smart and effective manner—especially as workloads continue to increase with the consumer demand for content. 
More so than ever in real-time compositing focused workflows are being referenced at the beginning of the post-production pipeline, with tasks such as lighting and look-dev being done all within the context of what the final picture will look like. Whilst artists used to work in a traditional 'waterfall' structure, now these workflows are becoming more circular, allowing for easier collaboration and communication amongst artists, and an overall more efficient way of working.
It will be interesting to see just how much real-time improves the quality of life for artists working remotely, and whether these newer ways of working will help the world in its move to cloud and more permanent remote work. Will it bring any challenges further down the road? 
This is especially important when we think of real-time's other stronghold: virtual production.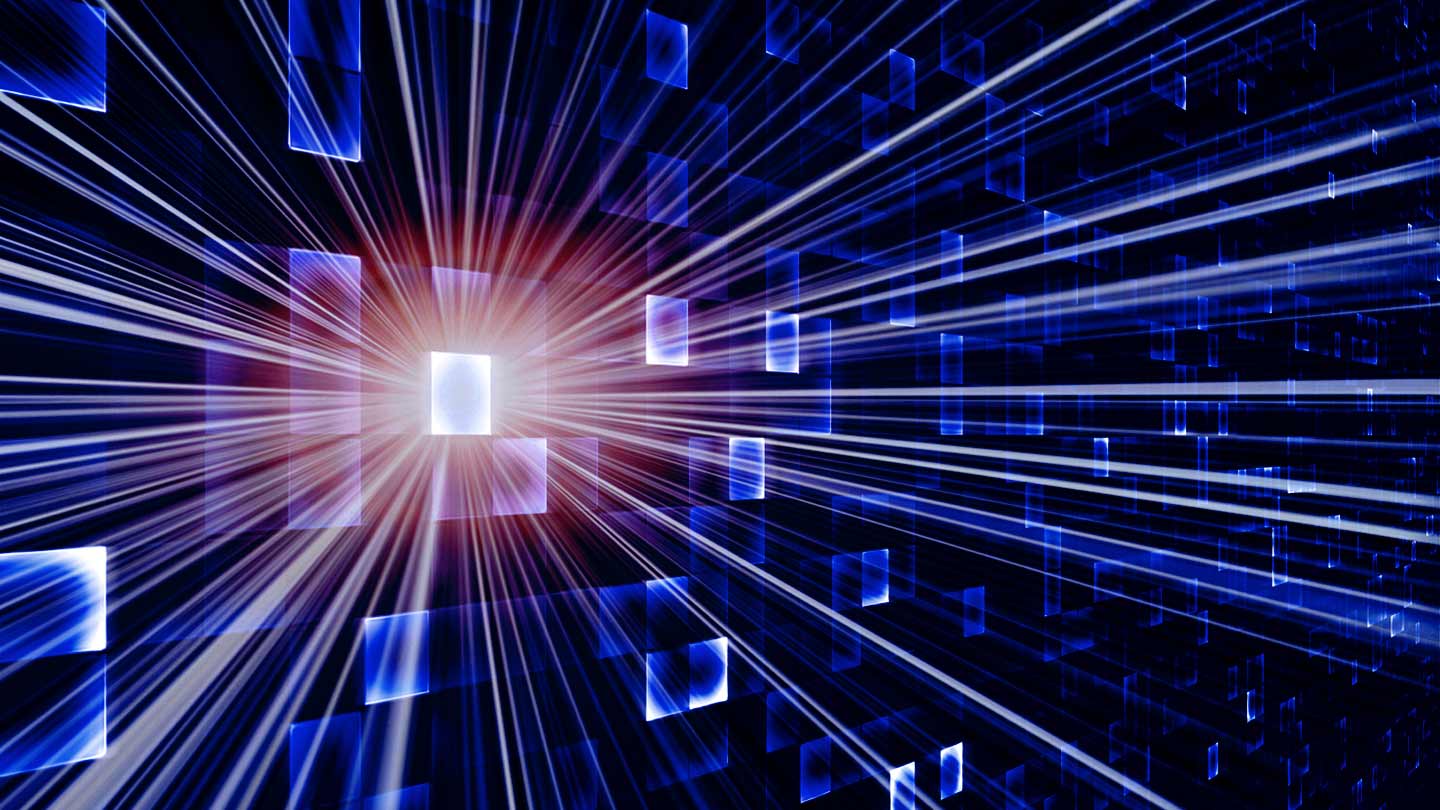 Despite the disrupted year, virtual production still proves to be as popular as ever, with shows like The Mandalorian and Westworld illustrating how it can be done effectively and on a large scale. 
But this process still heavily relies on pre-rendered and dynamic elements for it to work effectively. These require a lot of up-front work from artists before being signed off on and showcased as a virtual background. Teams are then needed on-stage to make quick fixes on the LED screen. It's important to make sure these artists have a responsive and iterative way of working to do their job quickly and efficiently, thus further increasing the need for iterative workflows. 
As we head into next year, we're set to see a boost in the number of virtual productions taking place—particularly as people begin to return to studios and film-sets.
It's clear that the desire for both iterative workflows and the need to work in real-time isn't going to diminish anytime soon, especially with the push 2020 has given them both. Never has the need for efficient workflows been more prevalent, and hopefully 2021 will continue to improve artists' way of life and bring more adaptable pipelines. 
The unmitigated potential of Machine Learning 
Machine learning (ML) is a piece of tech that we cannot get enough of and another top trend of 2020.
Despite ML following the path of USD this year and being slightly overshadowed (understandably), we as an industry are finally coming to grips with the true potential that machine learning has for the future of the VFX industry. 
From motion capture to content creation, we've seen how it can transform mundane everyday tasks for artists, enabling quick and efficient pipelines, whilst also saving them time to be creative.
With tech advancing rapidly and schedules getting tighter, new challenges continue to emerge, especially at the expense of artists. ML aims to tackle these challenges and help artists in their quest for the ultimate streamlined and efficient workflow. 
One main area of focus we see taking precedence next year is discovering how machine learning fits into the move towards streaming and episodic content. Will we begin to see more of a high-scale use of it in these areas, and if so, what does this mean for the episodic workflows of the future?
As the popularity of episodic content and streaming services continue to rise at a rapid speed, ML is likely to rise along with it and uncover new ways to eliminate more mundane tasks for artists all over the world.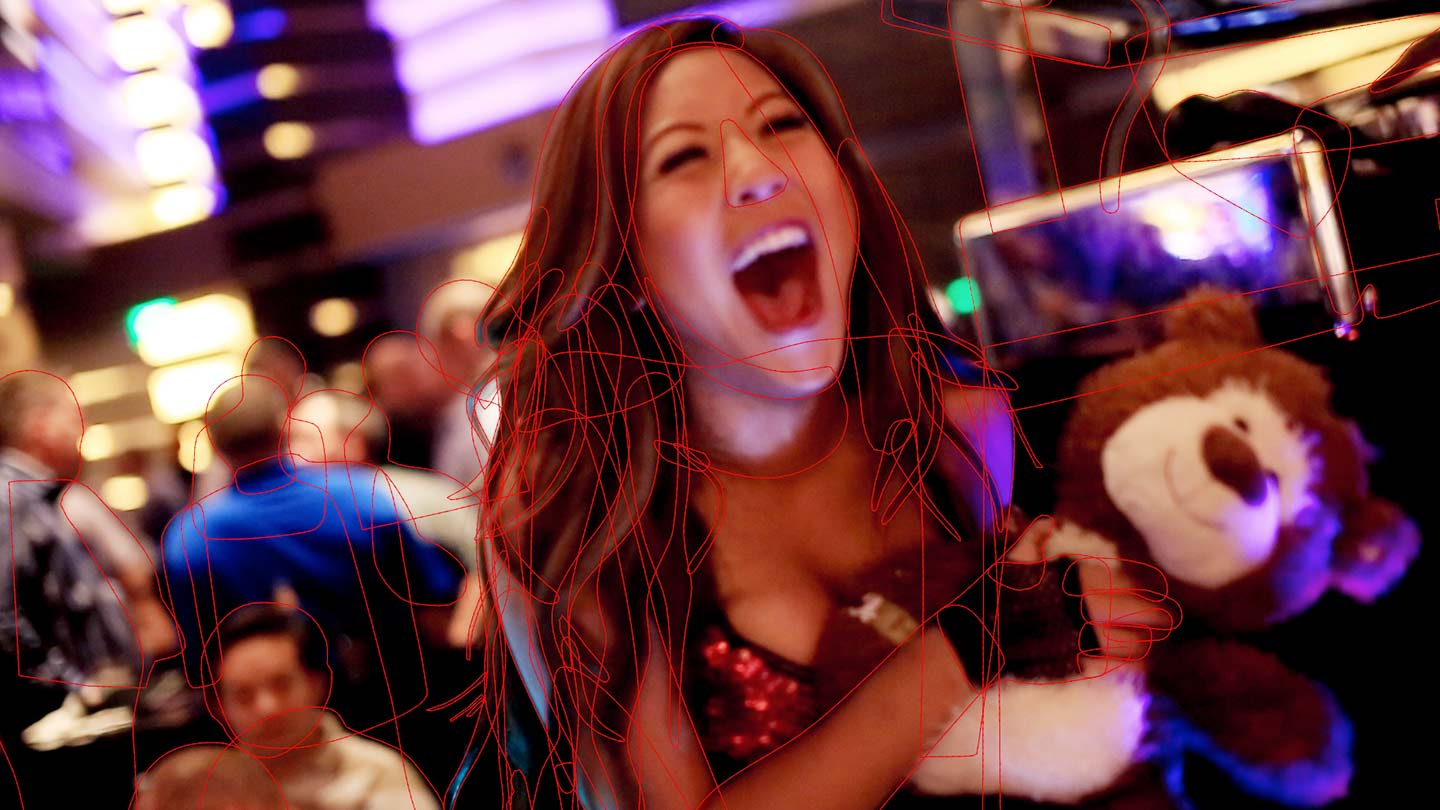 Looking towards 2021
It's clear that as we look towards 2021 it will be another year of uncertainty, but as we start to adapt to these new ways of life, it'll be interesting to see which technologies will emerge mightier for it, and how work-life balance is set to change for good. 
While we know that the move to cloud will likely be at the forefront of developments again next year, there are advancements happening in other areas of the VFX industry which are on course to be important trends of 2021. 
We've already begun to see an increased appetite for animation and episodic content this year—as live-action filming understandably ceased, animation proved to be the answer for the gap in content. Artists and studios can create animation from the safety of their own homes or remote workspaces and keep up with the growing demand from consumers. 
The popularity of high-end episodic content has been on the rise for a while thanks to epic TV shows such as The Crown and the increased usage of streaming services. This type of content tends to see smaller budgets than films, and being able to watch these TV shows at home, offers viewers a unique experience that is enhanced by tech like HDR.
HDR goes hand-in-hand with the heightened popularity of streaming services, as they aim to bring the cinema experience to the viewer's homes. High dynamic range promises to bring new depth and color to images that have never been seen before, and it has quickly become the standard for streaming sites across the globe—everyone wants to know how to implement it in their pipelines. 
It does bring with it some challenges. There are often discrepancies for VFX artists and studios working with HDR as many displays don't support HDR, and for those that do, they're likely to support different standards, for example, Dolby Vision HDR vs. HDR10—or they may support them in slightly different ways. This makes it very difficult to know how the final image will look. But, as display technology continues to advance, DCCs adapt and HDR becomes more widespread, these issues may become a thing of the past—we'll likely begin to see improvements taking place in 2021.
With all that being said, our main hopes for next year will be that it's better than the last—and everyone can stay safe and well. 
Want to explore more on the future of VFX? Check out the Visual Effects Society's (VES) webinar on VFX in 2021.