Scaling upwards for the Ultra HD and HDR future
From making the Millennium Falcon's paneling details pop during the iconic chase scene in Star Wars: The Force Awakens to delivering groundbreaking game visual fidelity in The Order: 1886, artists are using Mari to push the boundaries of what's possible across the full spectrum of modern entertainment experiences. It's the high-resolution 3D painting and texturing tool of choice for many cutting edge studios seeking to future-proof their art pipeline.
Film has long been a forerunner for Ultra HD content, but wider adoption of 4K and HDR TV in recent years is bringing these next level viewing experiences into more living rooms. With 8K TVs already on the horizon, pipeline scalability is essential for keeping ahead of the curve and being able to meet clients' needs on future productions in games, film and television.
VFX studios working in film and television have already felt these growing pains, as technological innovation continues to nudge the production bar higher towards extreme levels of visual fidelity. For game artists, it's now also becoming increasingly important to have powerful creative tools capable of handling the higher levels of asset detail required to hold up to expectations of 4K gaming and beyond.
Whether you're a studio working on the next AAA game hit or a VFX house prepping streaming episodic TV, it's inevitable that the high demands of today's entertainment media productions are only going to grow. For many, the smart solution is to focus on building out their production pipeline with scalable tools that can already handle the challenges of tomorrow, today.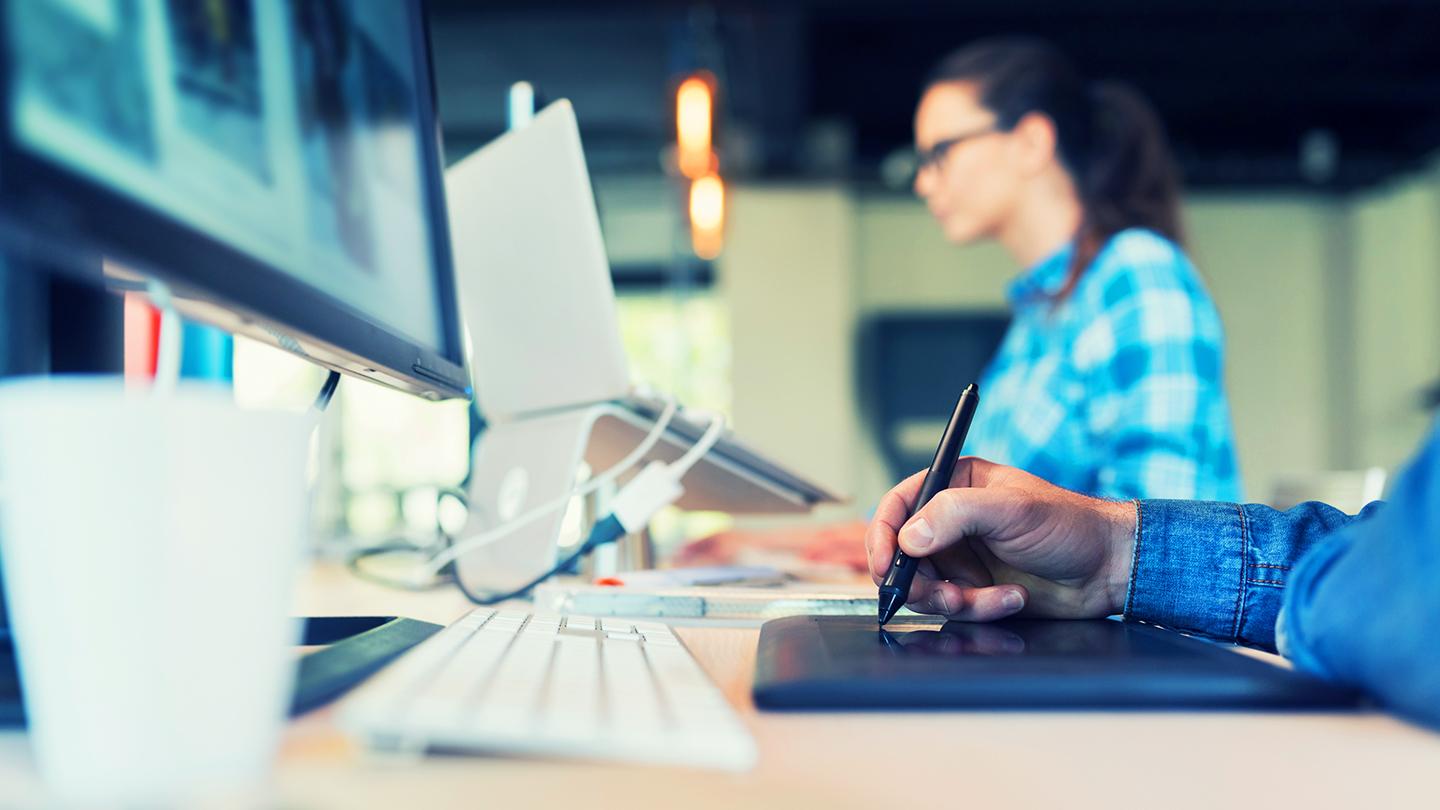 Battle tested for HDR, 8K and beyond
Across all creative industries in the visual entertainment world, today's digital artists are tasked with making hyper-realistic assets that burst with enough polished detail to thrill modern audiences. Ensuring your work will hold up to the latest innovations in Ultra HD over the next decade is difficult when your creative tools aren't designed to handle what's to come.
Mari is purpose built with these high-resolution demands in mind, pairing scalable power with artist-friendly 3D painting tools capable of working on texture resolutions far higher than current industry standards. "What Mari does is it allows you to paint at these higher resolutions across the entire asset, and you can make these patches up to 32k, so that's a capability we already have," says Rory Woodford, Mari Product Manager. "You can put as much paint into Mari as you want, and it'll always handle it - you're only limited by your GPUs capabilities.  Regular assets work on a variety of GPUs, but the gnarliest projects require high end GPUs with more VRAM.".
With HDR technology being a core new feature in many of the latest 4K TVs, studios benefit from texturing tools that utilize color management and OpenColorIO to let artists easily render assets that take advantage of high dynamic range capabilities. Mari's ability to paint floating point data extends the versatility of its tools for HDR-ready content creation.
The ability to work in multiple color spaces across a single project is also invaluable for artists aiming for HDR ready assets, especially when you can mix reference photography that's been shot and color corrected with separate images in a different color space. "You could bring all of this into the same project, have your project in a third color space, and Mari just handles all of the transformations between color-spaces," explains Rory. "You don't have to prepare all of your source images first to match the color-space you're working in."
Adapting to a hit an always moving target
A core focus of Mari's capabilities hinge on giving studios everything they need to meet clients needs well into the future, which means being able to scale quickly to rise to tomorrow's production demands without hitting a wall. This flexibility is perfect for studios of all sizes, as it allows teams to take on bigger projects down the road without having to reconfigure their entire pipeline.
With Mari, you're not locked into working at a chosen resolution. You can dynamically scale your project to the demands of each production. Even if you start a project in a 4K state, you can ramp up resolution as high as 32K, and that's per texture patch. The same goes with color-depths, which scale from 8 bits up to 32 bits. "Essentially you just have the choice of the scale of the project you need to be working in, and you can adjust that throughout the project at any point," says Rory. "You can focus on where your production demands are."
Artists can create freely without getting tripped up by frustrating technical limitations. With the increased budget, data, and time needed to tackle the Ultra HD and HDR projects, keeping everything moving forward will be vital for keeping studios running smoothly to bring clients' visions to life.
"The painting package works at any level or scale," says Rory. "Mari is ready for the HDR and 8K now. You don't have to worry about the production demands of the future.  Also, as GPU technology continues to grow you can do more every year with the same software investment."
Want to experience Mari's powerful, high-res digital painting capabilities for yourself?