Film and TV
Texturing the dystopian landscapes of Blade Runner 2049 
Image courtesy of © 2017 Alcon Entertainment, LLC., Warner Bros. Entertainment Inc. All rights reserved.
How Mari was used to bring Blade Runner 2049 to life
Blade Runner 2049 has one of the most visually-arresting aesthetics of any film of the past year
As a primary VFX vendor on the film, Bafta and Oscar-awarding winning creative studio Framestore played a central role in crafting this look.  
They were responsible for working on a futuristic Las Vegas, the solar farm environment at the beginning, as well as the 'Trash Mesa' environment: the industrial wasteland in which K travels through to visit the orphanage.
Changing requirements
For Michael Borhi, Head of Texturing with Framestore Montreal Blade Runner 2019 is part of an ongoing trend he's noticed in the work the studio are tasked with: "Projects are increasingly becoming more ambitious in scope, and  challenging in their nature", he says.
"No two shows are quite the same, requiring us to constantly reassess how we approach them. Hero assets tend to go through more of a ongoing concepting phase, both in 2D and 3D, throughout the course of a production, as they're being built. 
The evolution of some asset work is less linear, with the potential for several shifts and changes in direction along the way. Shot context and cameras change constantly. What was once a minor asset in the background is suddenly close up, in full view."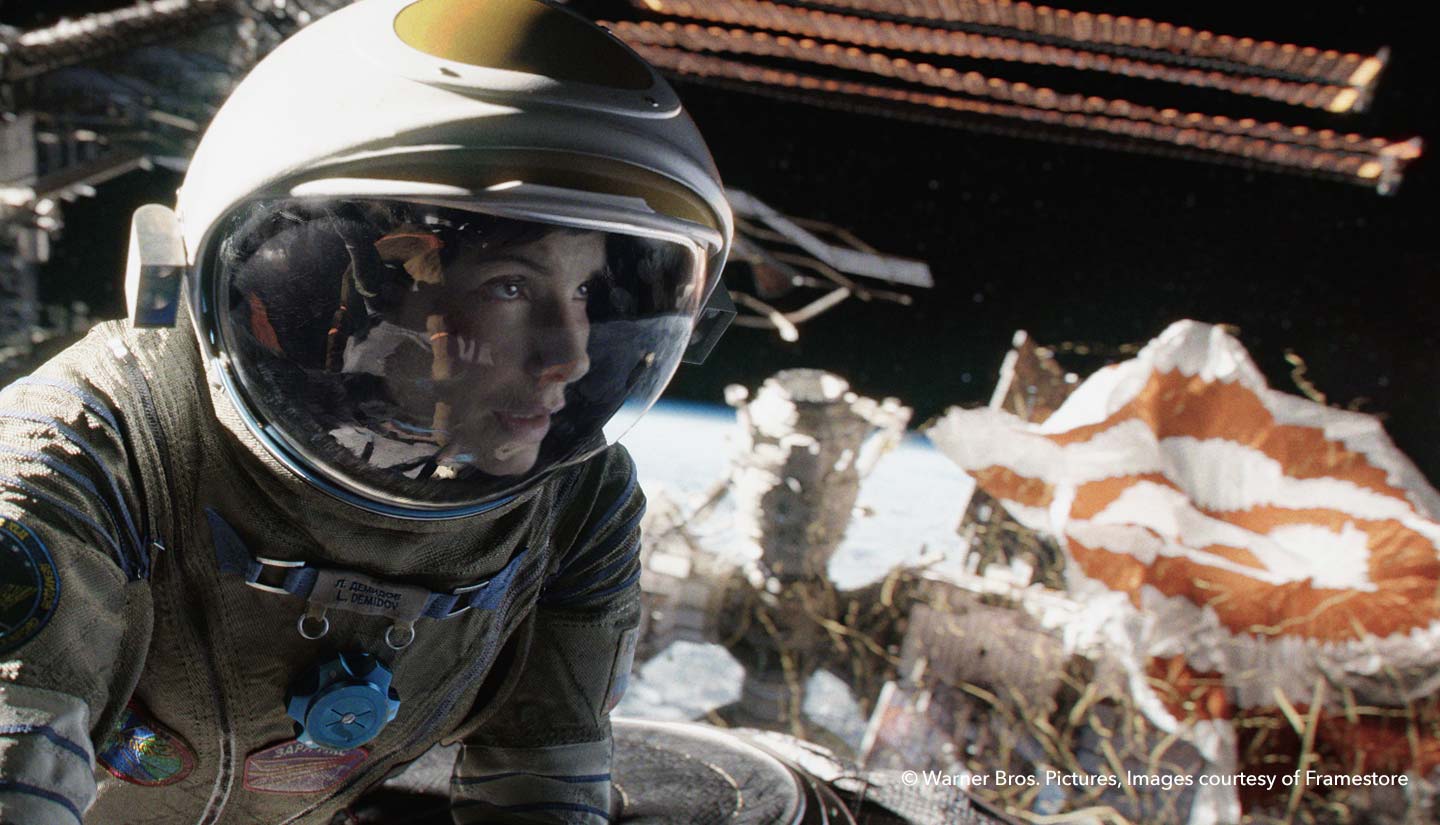 He continues: "The unpredictable nature of production work, due to a mix of numerous factors (scheduling, artistic direction) requires us to work more intelligently, relying heavily on non destructive workflows that enable us to output iterations of our work that keep pace with production demands and deadlines."
To cope with these increasing demands, Framestore have been using Mari since 2010, first adopting the toolset fully for Alfonso Cuarón's sci-fi thriller, Gravity. 
"There were too many large scale assets requiring elaborate UV layouts on that film that could not have been done with other texturing application at the time", says Borhi. 
"Since Gravity, asset work has evolved in scope, complexity and overall volume. It's difficult to think of how we would have textured assets on all of our shows without it. It is an essential tool for us in texturing, especially on organic work, as well as hero characters and creatures."
A mammoth task ahead
Despite being on a not-unusual production time frame of nine months, the sheer scope of work they had been assigned for Blade Runner 2049 meant the team were going to be up against it, as Adam Goldstein, one of Framestore's Lead Texture Artists, recalls:  "We had around three months for Vegas, which per building was approximately half a day, going up to a week, depending on the complexity and distance from camera."
One of the first things Borhi had to tackle was the process of delivering on all this: "We knew we were going to have to work efficiently in order to get everything covered the way we wanted to - especially on Las Vegas.
On Blade Runner, Mari was used for hero texture work on the Las Vegas buildings, vehicles, digi doubles and anything requiring a more customized work", he says.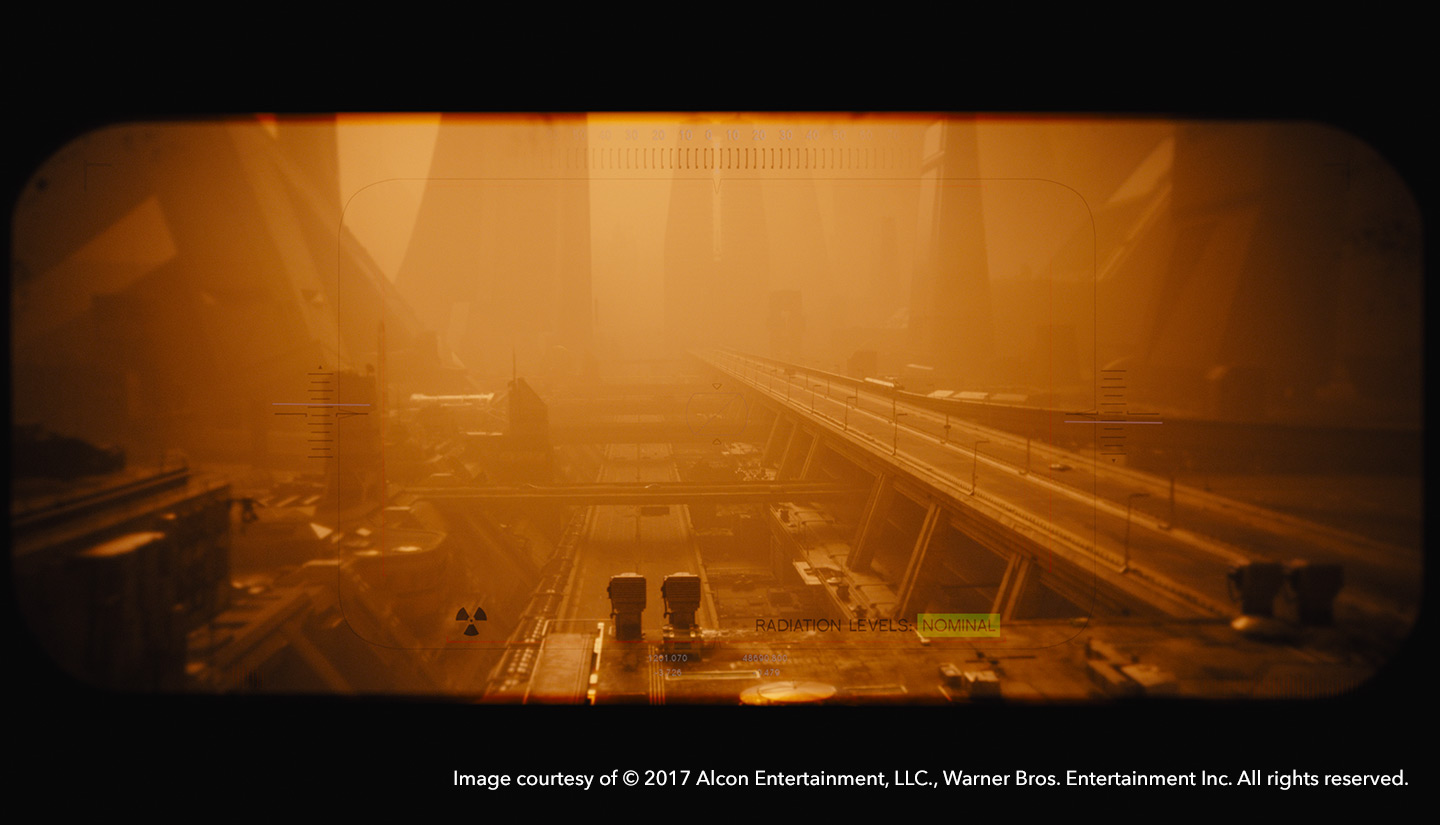 From the artist's viewpoint 
For Adam, working on Blade Runner 2049 was something of a dream come true: The pressure was on to deliver for the long-awaited sequel, and for Goldstein there was only one tool that was going to be able to handle the fine, detailed work: "I used Mari on EVERYTHING", he says.
"It really is our main workhorse in the texturing department... It's the only package out there that lets you paint on such enormous heaps of geometry without lag. If you're in the Montreal Framestore texture team, 99% of the time, you're on Mari on most shows.
So, to be more precise, on Las Vegas every asset that is visible in the shot in more than a percent of screen space was textured using Mari.  Including of course the roads, the grounded spinner, the monorail train, etc."
Mari was not the only texturing tool used by Framestore on the film, Goldstein points out: "For Las Vegas, we used a 3-tiered texturing system where the first level was completely procedural, created by our Environment team and made in Substance.
The main reason for this was to get a very quick first pass on the entire city which consisted of thousands of structures... once we got the camera moves locked in we started passing buildings to second level, which was done in Mari.
We used a mix of procedural and tiled textures in conjunction with Houdini-generated ambient occlusion and edge maps to reach a level that solved most of what we needed.
Because of the time constraints for level two assets, the paint work was kept to a minimum - some posters and decal work at most. Third level was our "hero" buildings and structures, which was simply more passes with more time allowed for bespoke details. Nice drips, sand pools, peeling paint off metal surfaces, all that tasty stuff.
Mari excels in this, whether you are an artist who revels in painting specific details, or are someone who is more technically proficient.
It's an extremely versatile software. There are so many ways you can texture something in Mari and it contains a great variety of tools that mix both procedural with bespoke paint work. Its application can be as technical or as creative as needed, depending on who is using it."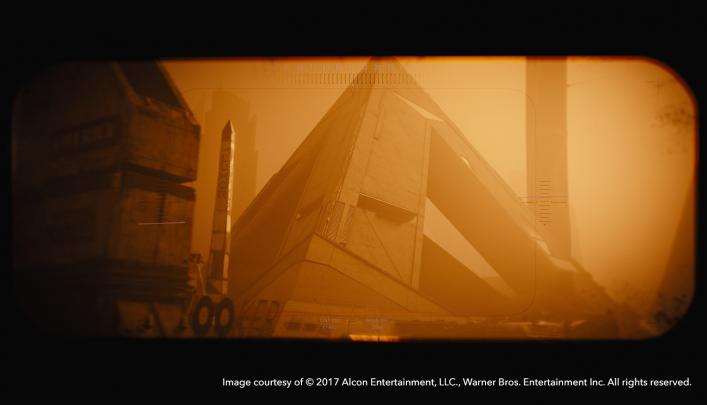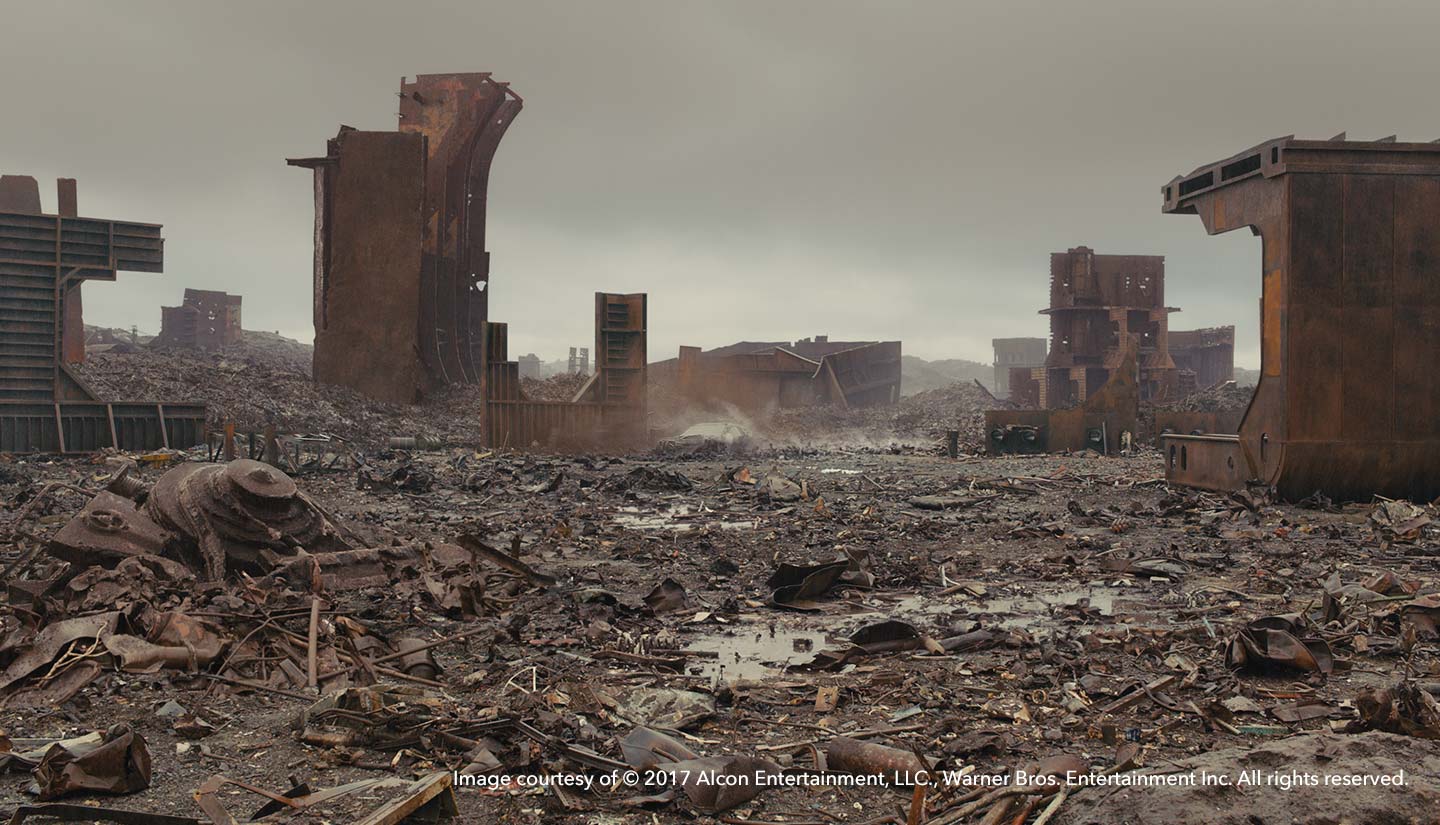 Achieving work-life balance 
When delivering on those tightening production timeframes we mentioned earlier, Mari has a number of distinct advantages: "One of Mari's best advantages is the ability to directly assess, scale and level of texture detail on a model in 3D, whether it be a hard surface or organic asset," Borhi says.
"It sounds really obvious, and may not seem like an obvious time saver at first, but being able to determine detail placement exactly where you want it, and seeing how they look in relation to the model and its surface, cuts down significantly on the amount of map iterations required to get that kind of detail work just right."
Time savings like these aren't just felt at a business-level: they have significant repercussions for the artists quality of life outside of work also: "I have two kids...and Mari lets me work on gigantic assets for big feature films and still keep an 8 to 5 workday", Goldstein explains.
"That life balance is invaluable to me.  I've been around almost all aspects of production from concept art to modeling to lighting and matte painting and I'm certain the least amount of overtime I've done is in Texturing.
A huge part of that is the fact that Mari is so solid.  I can't imagine texturing assets with multiple texture map channels made of hundreds of 4k UDIMs each, in any other software.  Mari allows me to procedurally do a quick first pass then either refine by more procedurals or by painting by hand and I find it an absolute joy to use."
Keen to try Mari out for yourself? Get a free 30-day trial here!