Foundry at HPA: has the traditional VFX pipeline been disrupted for good?
The Hollywood Professional Association (HPA) Retreat has just marked its 26th year with a virtual 9-day event exploring today's most transformative technologies. Between 15-24 March, industry-leading thinkers and innovation-focused companies gathered online to discuss and engage with the creation, management, and dissemination of content.
The HPA Tech Retreat also featured its renowned two-day Supersession, a highly anticipated event that showcased a collaborative, experimental multi-film project that involved the production of several short films using cutting-edge tech and novel workflows, during the height of the pandemic. Crews worked on locations around the world—including London, Dubai, Mongolia, Mexico City, Brisbane and Hollywood—while respecting new safety protocols and collaboration at a global scale.
For the 2021 HPA Retreat, Foundry were delighted to take part in this year's Supersession, The Found Lederhosen, and deliver an exciting panel hosted by Foundry CEO Jody Madden.
The Found Lederhosen: Nuke in the cloud
Exploring the challenges and opportunities of cloud-based distributed workflows was a main aim of the HPA Retreat's 2021 Supersession—a production that Foundry was excited to be involved in. 
Speaking of The Found Lederhosen project and Nuke's use in its production, HPA Supersession Producer and Board Member Joachim Zell comments: "As with our 2020 Lost Lederhosen project, we again contacted the Foundry team for our 2021 Found Lederhosen movie project. It turns out that simply every VFX vendor is operating on Nuke in one or the other way. Being able to operate Nuke in the cloud worked perfect for our operators located all over the world."
Diving deeper into the The Found Lederhosen project, Matt Mazerolle, Foundry's Director of Product, New Technology, weighs in: "The aim was to explore the next level of remote work—distributed production pipelines. You have crews shooting all over the world, with 200 artists working remote during a variety of COVID lockdowns. Everything's in the cloud, and you're connecting different vendors into that data through cloud platforms. So in the case of The Found Lederhosen, there are six geographical locations where there are shots being done. At each location, all the data is being put into AWS, Azure and Google Cloud. Different vendors are then connecting different platforms to work on that data, in order to realize the film."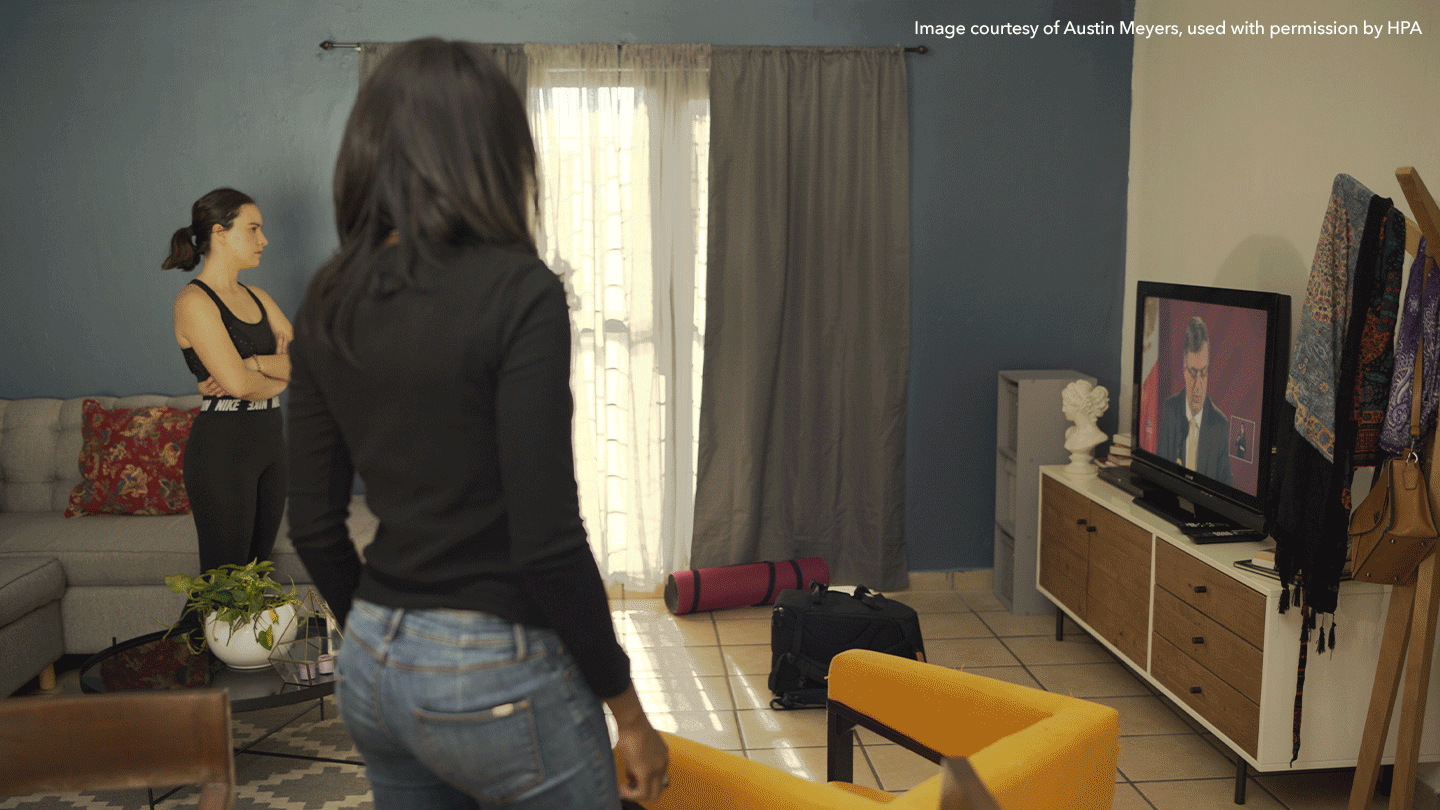 Compositing tool Nuke was used in four of the six projects spanning four locations—London, Mexico City, Dubai and Brisbane—as the main tool for any VFX work. 
"As part of the Supersession, we worked with a variety of editorial systems and studios who deployed Nuke to connect to the same data," Matt continues. "Software such as BEBOP, Arch and Eclipse was used to provide virtualized environments for running applications in the cloud, all connected to cloud data sources. Each individual platform was able to run Nuke, and provide Nuke to artists on virtual machines."
The result was a production made up of novel workflows that tease at what the next stage of distributed production could look like, heralding a future for the industry that more closely aligns with the MovieLabs 2030 Vision for the Evolution of Media Creation.
"What's really interesting about The Found Lederhosen is that it's a bazaar. Everybody's using Nuke, but with their preferred way of accessing it, their own system with their own workflow. However, all the data is in one place—it's not a bazaar of moving the data around. There's only one currency being traded in the bazaar, and that's the currency of the central cloud data storage."
Austin Meyers, Visual Effects Supervisor and owner of Lone Mountain Post contributed seven vfx shots to the project, and found the opportunity to work in the cloud both accessible and empowering.
"The HPA project was really interesting because it allowed people from all over the world to not only collaborate on a project in ways that weren't possible before, but let us do the work better than we could have done it individually," he comments. "For me, the ability to fluidly scale the workstations and storage allowed me to work on shots that the average workstation would have a hard time handling, or that you'd never physically spec that way because of the premium you'd have to pay."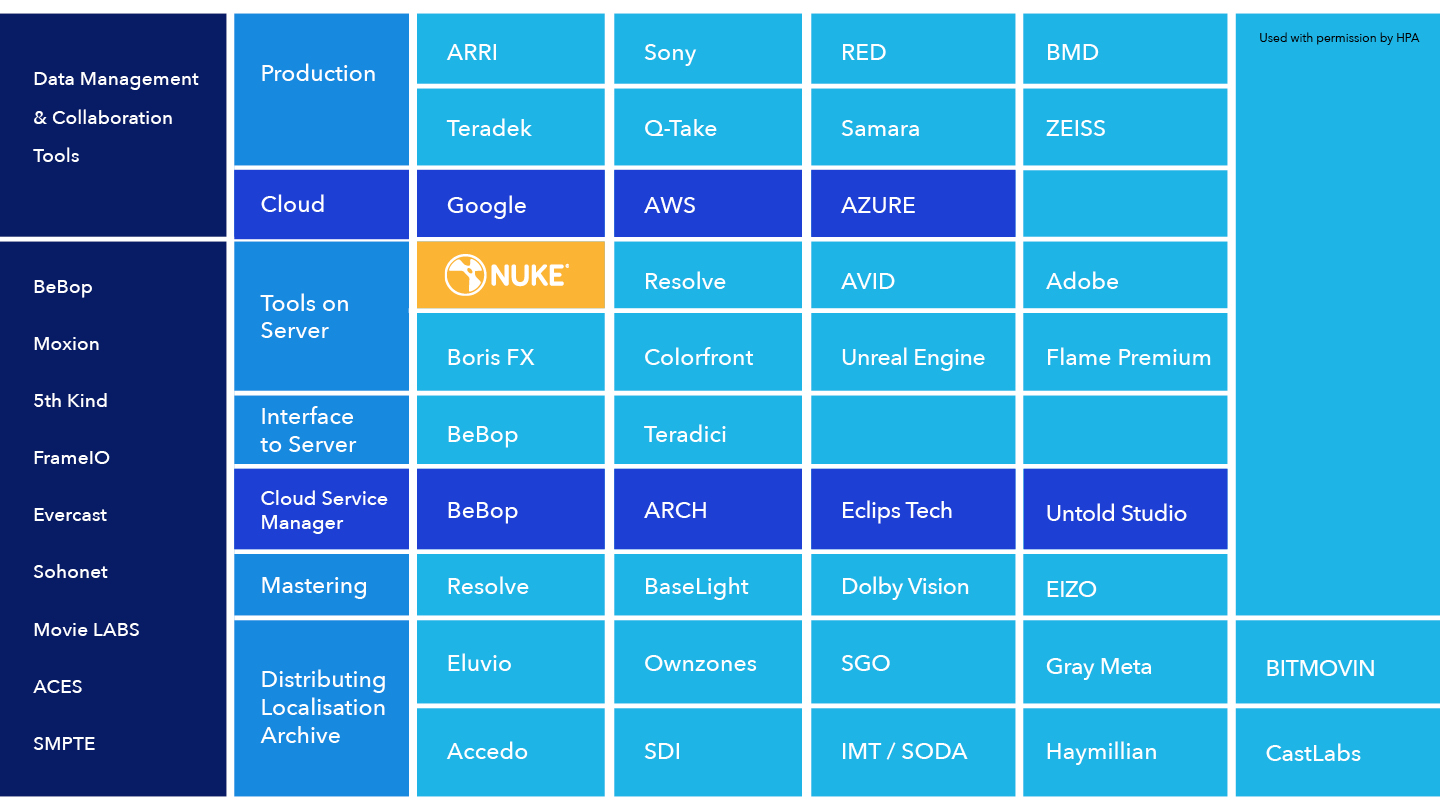 Pipeline diagram of the HPA 2021 Tech Retreat Supersession 'The Found Lederhosen'
"The sky is really the limit when it comes to scaling, but the real beauty of some of these systems is that they also work for your average user at a small or individual level. We're seeing frameworks now that allow artists to be artists and reduce our needs to write custom code or hire people to manage our technology stacks, and then at the push of the button we can instantly grow that out as needed." 
For a deeper dive into the 2021 Supersession, watch episodes I and II of HPA's official documentary—EP01: Introduction and EPO2: Creating Apart. Together.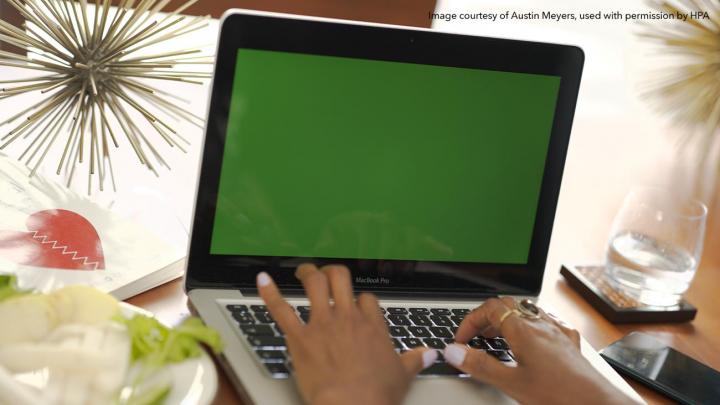 In addition to working with the Lederhosen teams, Foundry also contributed to a panel discussion on the future of distributed, global pipelines. Moderated by Foundry CEO Jody Madden, Post Disruption: How production pipelines are going global featured panellists Darin Grant, CTO at Animal Logic, Sebastian Sylwan, CTO of Production Services R&D at Technicolor, and Annie Chang, VP of Creative Technologies at Universal Pictures.
Discussion focused on how distributed global production is affecting all stages of the content pipeline, and what key factors need to be considered in order to take advantage of the opportunities this new reality brings to our industry.
Scoping the accelerated shift to global production 
Pipeline disruption was the panel's central theme, marked by several workflow changes that 2020 brought with it: less people physically onset, leveraging more remote tools for creative review, and de-verticalizing parts of the production chain from pre-production to post.
These changes underpin Foundry's vision for the future of content creation. In the upcoming years, we foresee a need for productions to achieve a much broader scale thanks to adoption of virtual production techniques, tools powered by machine learning, and collaboration through the cloud. 
As studios increasingly need to bridge between satellite locations and work with freelancers as well as cross-studio collaboration, they will seek to scale globally by extending their production pipelines into the cloud. 
And when it comes to compute scale, studios have traditionally scaled their needs by adding to centralized on-premise infrastructure. In the upcoming years, we expect to see workflows increasingly leverage distributed compute resources in order to maximize utilization and increase artist productivity.
Scaling across both and leveraging the power of remote, global collaboration is not without its challenges—a reality that each panelist recognised, and something Darin Grant spoke to at length.
"Everybody's using Zoom to death, but hopefully nobody's trying to judge color and audio sync and doing reviews and approvals through Zoom," he comments.  "It's fantastic [for] this kind of collaboration, but not in a traditional way that we look at and review content. And so that's one area where I think all of us have been struggling and talking to each other saying, Well, what are you doing? Is this thing working for you?"
Yet through hardship comes ease and enlightenment, as Sebastian Sylwan notes: "COVID brings an opportunity to actually make the pipelines truly global, opening up further collaboration, and more of the change that we have been seeing over the past decade or so, moving away from linear workflows and more towards [collaborative] workflows."
Annie Chang echoes this point: "The good thing about the pandemic is that because we had to, everyone just did it."
"I think we're just adaptable as humans, and we can figure out how we want to tell our stories. We really probably could not do this at another time—20, 15 years ago—or any of that because the technology has naturally been allowing us to do this remote collaboration."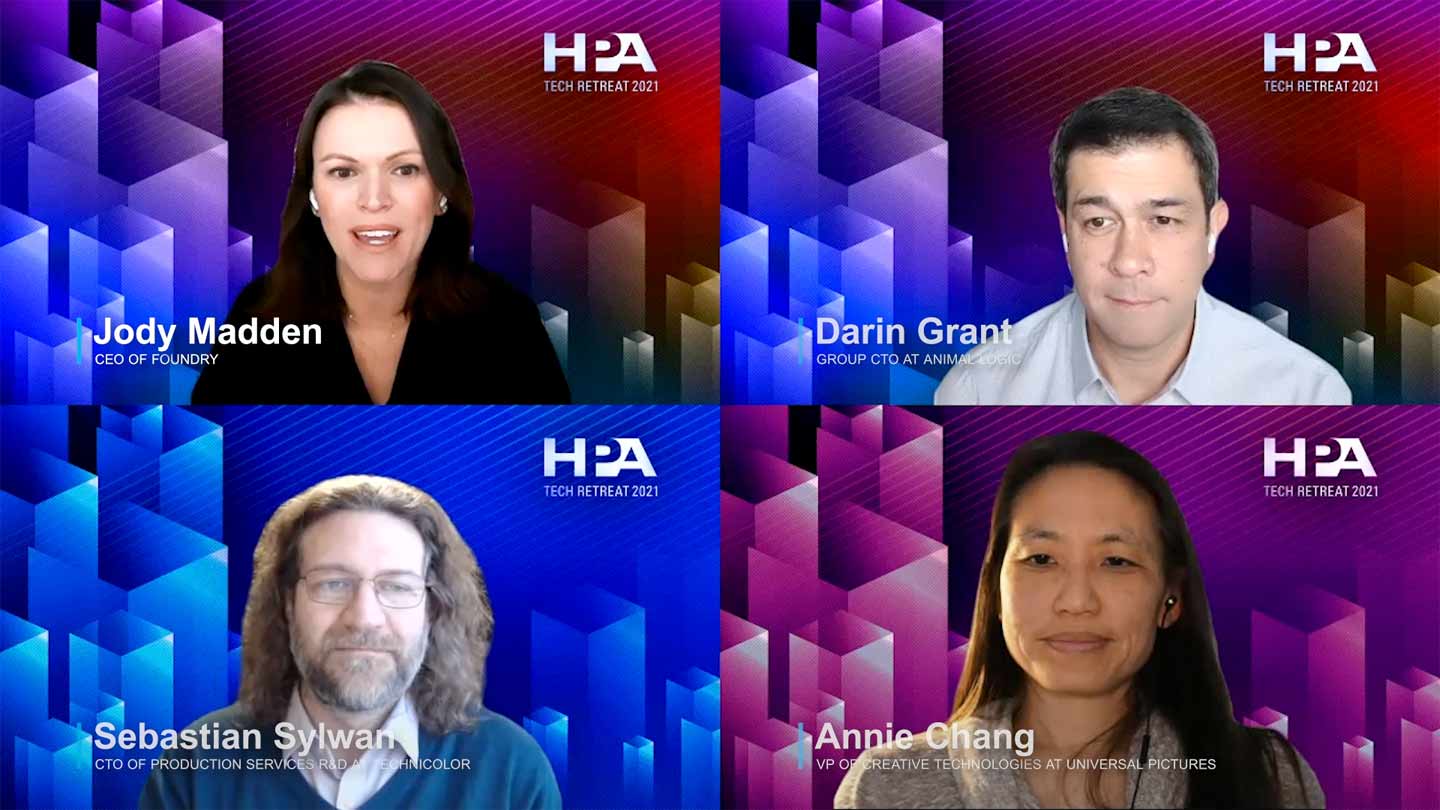 The outlook on cloud
Speaking of technology, the panel also explored the impact that COVID had on the 'moving to the cloud' trend—specifically, has adoption sped up, or is it steady as she goes?
Whilst VFX has typically lagged behind in terms of cloud adoption, Sebastian Sylwan believes there are two good reasons for this: a large data footprint that is constantly varying, and complex environments that make transfer of data and pipelines difficult.
"Many of our processes [are not] compute bound, but they [are] IO bound," he comments. "Or you have a complex environment that you have to almost transfer wholesale. So you have to move your entire pipeline—it's all way too interconnected to be transferring selectively. That makes that transition a little bit more difficult than it could be in other industries."
"We have certainly accelerated internally," he continues. "And there were a number of preconditions that we were working towards, but that needed more effort and rethinking how we store data, not just what data we store. And what is the meaning of data? What are the semantics that you apply to data? And how do you query them, and how [does] data change compared to your context or the context in which you are interacting with it?"
Having collaborated on the lauded MovieLabs 2030 Vision for the Evolution of Media Creation, Annie Chang offered further insight on the trajectory of cloud adoption and content creation over the coming years. 
"I think the next 10 years will probably define the next 100 years of filmmaking," she comments. "There's going to be an explosion of ways that you can create content, and not just generic content you throw on the web, but high quality content," she continues. "[There will be] new concepts of new ways of making things. All those lines are blurring together. [The outlook is] very exciting for the next five years. I think it's going to propel everybody into the next stage of what filmmaking will look like."
The future of filmmaking is now
Hot off the back of the HPA Retreat, excitement around the potential of transformative technology is at an all-time high. Anticipation over what the future of cloud, content creation and distribution look like is palpable across the industry.
"It's at the precipice right now," Foundry's Matt Mazerolle comments. "2021 is the year where finally we're pulling out of the nosedive of the pandemic. If we all go and rebuild the pipelines back the way they were, we'll quickly realize that there's a lot of stuff that simply doesn't work anymore. Meanwhile, those experimenting with cloud look like now they've got a bigger motivation and they'll gain an advantage, and anyone else risks losing out."
"So the process of transforming is starting—but nobody knows exactly what that looks like. There's leaders, there's followers, and there's people sitting on the fence. But there's hardly anyone on the old side of the fence—the deniers—anymore."
For this next stage to be fully realized, however, it's important that the tools used as part of it adapt to facilitate a cloud-based, distributed workflow. Matt explains: "To avoid massive egress costs brought on by 4K or 8K plates at full resolution, you're going to have to go and take some of that data out of the cloud just once, let people work on it locally, and then be able to close and dematerialize that down and sync it back to the cloud."
"That process has to be completely transparent across applications—where the data originally lives, and whether you're working a copy of it that's synced with the cloud or not," he continues. "It's something that should be handled in the back end. And your application should be smart enough to know that the files on disk that it's reading aren't necessarily the source of truth for the entire production, and applications need to maintain that relationship as a first-class construct."
Foundry's R&D team is hard at work building the means necessary by which applications can understand this type of pipeline—watch this space.
This year's experience at the HPA 2021 was especially fulfilling for Foundry, for so many reasons. Not only do we get to connect with our customers, but it also provides the opportunity to put cloud-based Nuke through its paces whilst supporting cutting-edge experimental filmmaking. Participating and supporting the HPA Retreat empowers Foundry to integrate these experiences into our products, software and future workflows. Needless to say—we're already looking forward to HPA 2022.
To watch the full 2021 HPA program, you can purchase access here.