Be transported into new virtual worlds with AR portals
In 2016, the world was swept into an augmented reality frenzy. 
With the release of Pokémon Go, thousands took to the streets, searching every corner in a desperate attempt to "catch them all".
Fast forward three years, and we're still talking about it.
Pokémon Go paved the future for augmented reality, and not just in games either. Since then, Augmented Reality (AR) has been creeping into our lives left, right, and center—cementing a firm grip on the world. With more and more apps turning to AR, it's estimated that nearly 30% of smartphone users use AR apps at least once a week, and that's before we include those faithful Pokémon Go users.
Now, it's time for a new phase in the augmented world: queue AR portals.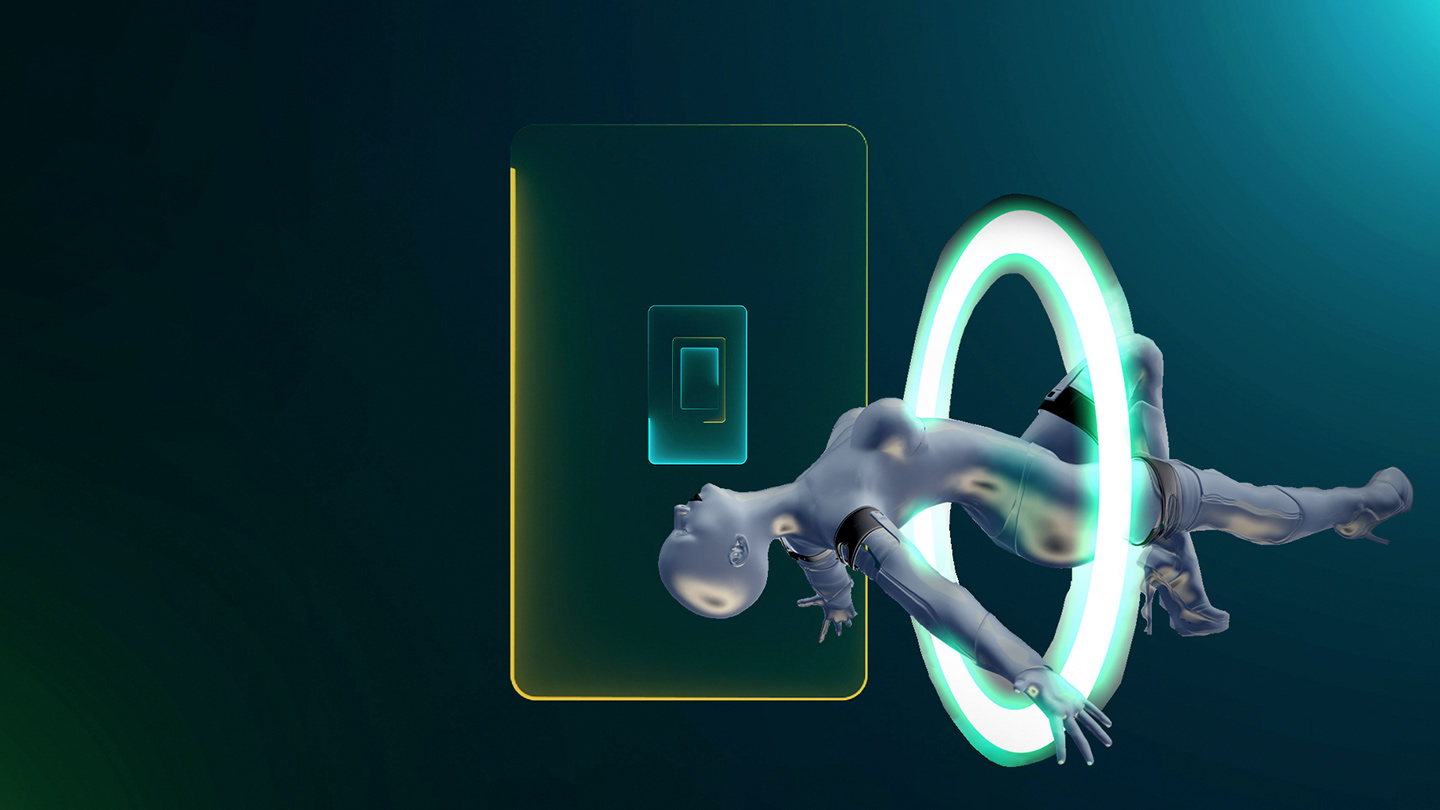 What is an AR portal?
In short, AR portals are doorways, windows, and portals that open entrances to new and exciting virtual worlds. 
Using augmented reality, people can place virtual portals in real-world locations, which they can then walk through and be virtually transported into new dimensions. These portals can appear anywhere from games like Harry Potter: Wizards Unite, to everyday apps like ARCore, or more recently, and perhaps more bizarrely, in IKEA. 
In a previous article, we discussed how humans are constantly striving for new levels of immersion and escapism, and it is this habit that makes AR portals an increasingly popular medium. 
Using their smartphones people can enter and explore whole worlds, all at the touch of a button. And the best bit: it doesn't require the same complex or expensive equipment that Virtual Reality does.
Both companies and individuals alike can unleash their creative freedom and make their own AR portals. All they have to do is pick somewhere, anywhere, and they can create their own personal doorway. 
Journey to the center of the Earth...or maybe just to another country
With this in mind, it's easy to see why the travel industry is particularly thriving under the influence of AR portals. Many tourist departments are now creating their own AR portals and opening virtual doors to famed countries and cities, in a bid to entice people and boost both tourism and their economy. 
Scotland was one of the first to do this, releasing Portal AR in 2018.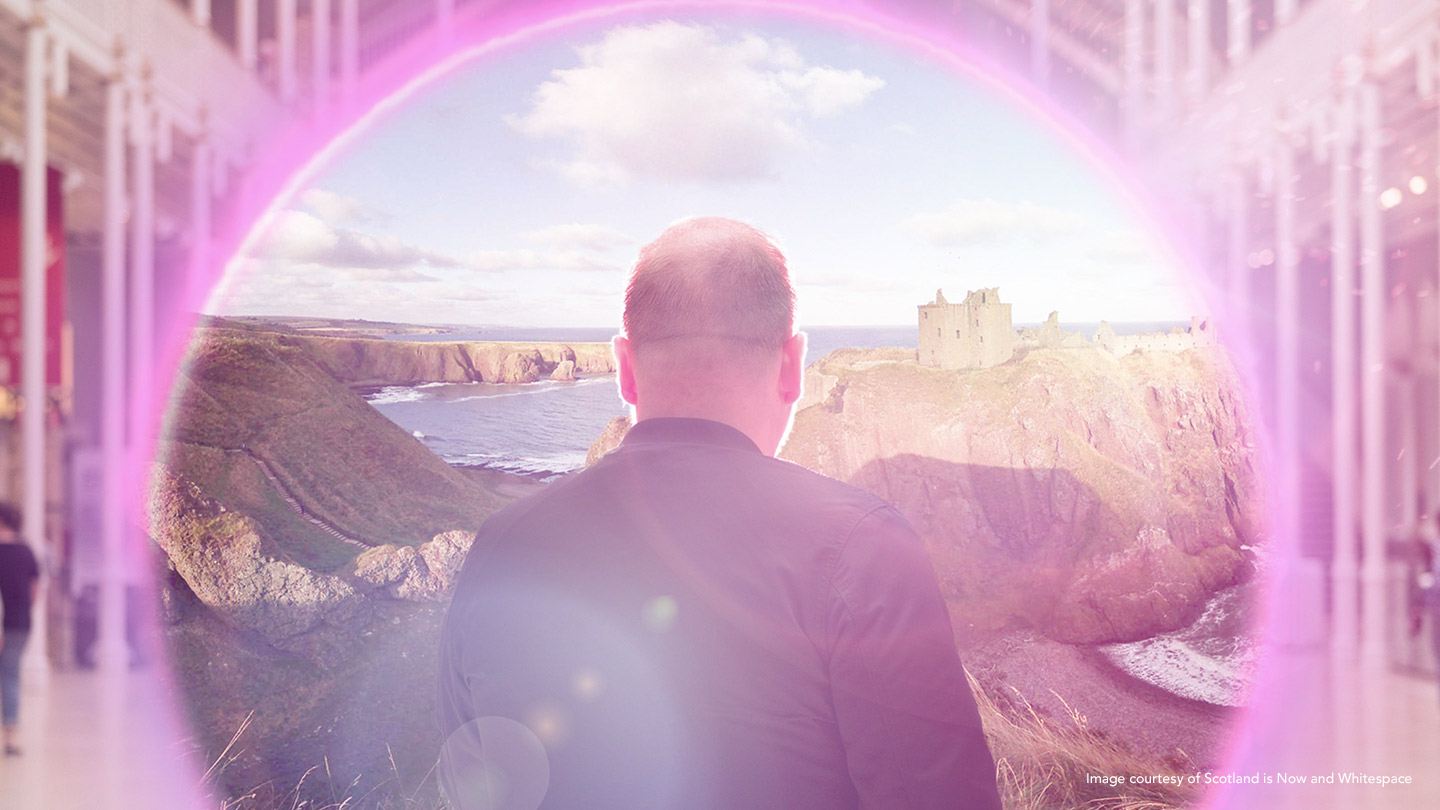 As users step through this Scottish portal, they are met with a whole host of 360° videos and images in a truly immersive experience. From Edinburgh Castle to Scotch whiskey distilleries, the app enables users to experience the beauty and sights of Scotland, all without leaving the comfort of their own home.
Since then, portals have been created that lead to the Eiffel Tower, the fictional world Hobbiton, and even The Moon.  
Wherever these portals lead, they're giving people the opportunity to experience places they otherwise wouldn't be able to, firmly proving that with AR portals there is no limit to the imagination.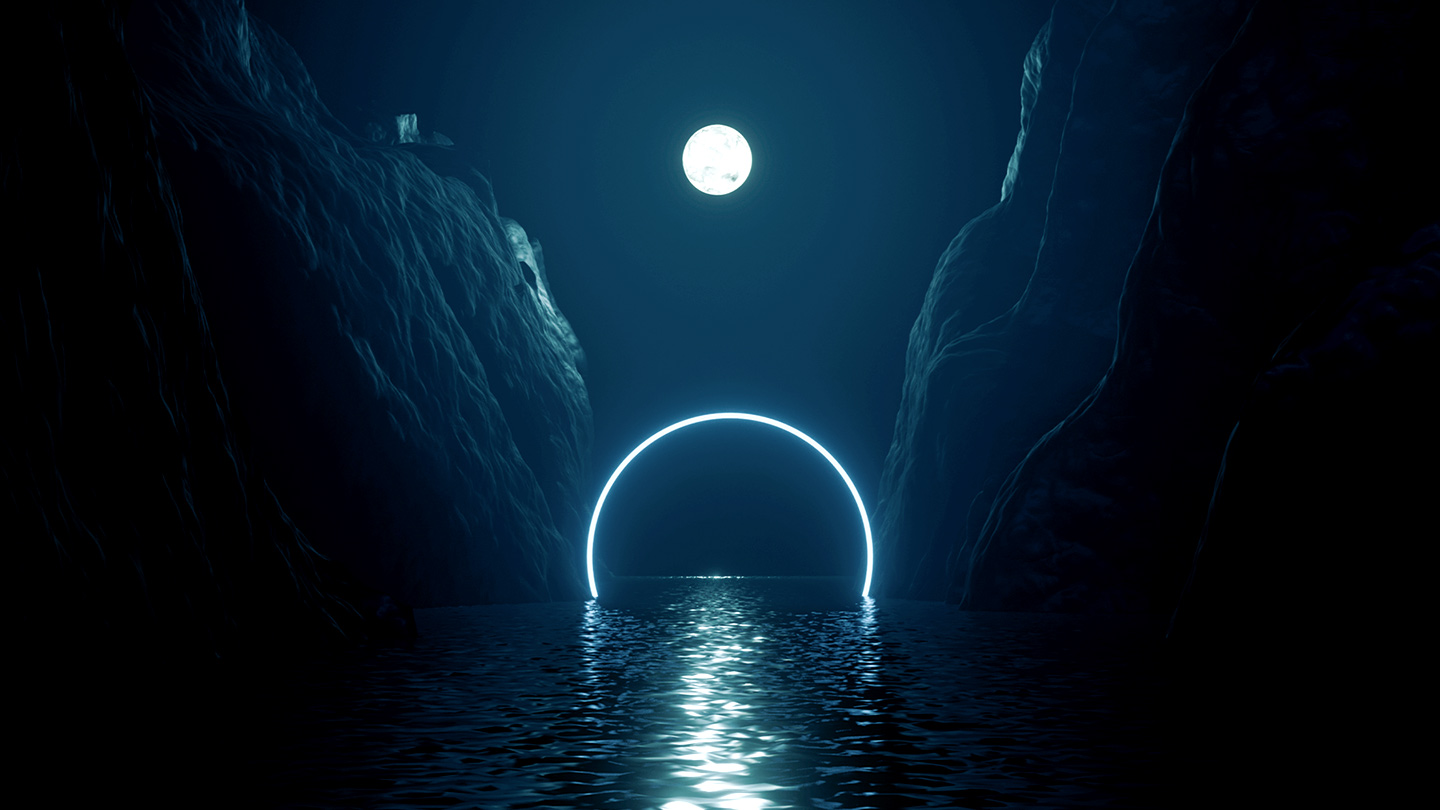 "There's a troll in the dungeon!" 
It's easy then to understand how AR portals are set to create a storm in the gaming industry. They give users a chance to enter some of their favorite universes, and better yet, become a part of the game presenting tantalizing possibilities.
Having conquered the AR gaming market with Pokemón Go, it is not surprising that Niantic were some of the first to jump on the portal wagon. Enlisting the help of Warner Brothers they created Harry Potter: Wizards Unite, an AR game set in the wizarding world.
While it follows almost the same formula as its Pokemón predecessor, having its users walk around the streets trying to collect magical objects, there is one significant difference: the use of Portkeys as AR portals. 
Now, if you're Potterhead then you'll know all about the existence of Portkeys. If not, these magical objects have the ability to teleport witches and wizards to different locations in the wizarding universe, and in the game, this is very much the same.
The virtual Portkeys open up portals that the players can walk through, offering a series of different mini-games in varying locations. While it's not quite as epic as the movies, it does bring new levels of immersion into the game, improving player experience. It also encompasses the magic of Harry Potter, helping to make users feel like witches and wizards. 
As AR portals continue to develop, we can only assume that their involvement in games is set to get more impressive. They can be anything, from gateways to new levels, to entrances to live battle arenas and more—the possibilities are endless.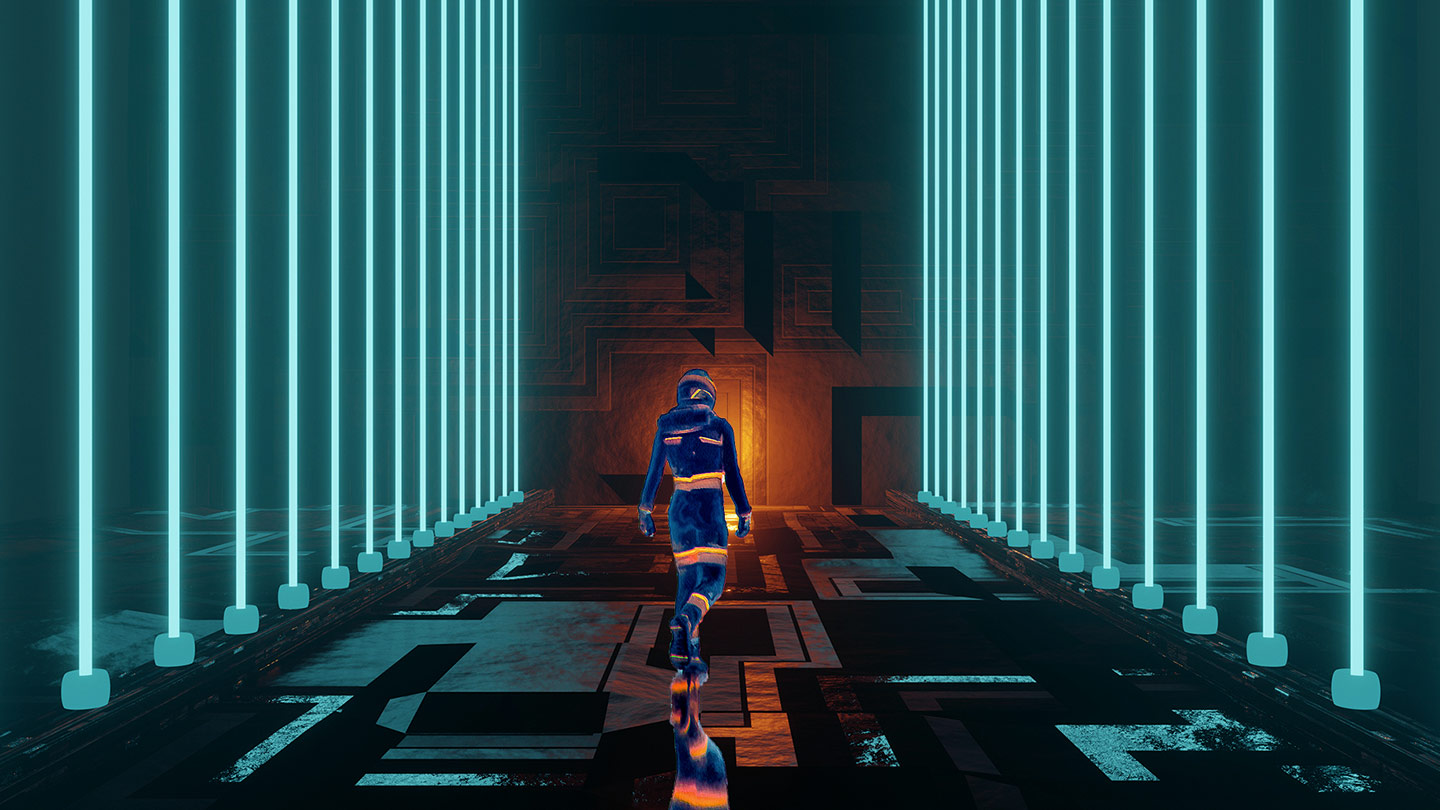 Strange things are happening  
AR portals aren't just breaking ground in games either. They've been slowly seeping into our lives through everyday apps as well.
The most prominent of which being Snapchat, a photo-based app used by millions daily. Being most famous for its face-changing filters, Snapchat allows users to be anything from a cat to a unicorn. And now, with the help of AR portals, it's branching out into more adventurous avenues.
With the release of the latest season of Stranger Things, Snapchat teamed up with Netflix to bring users a range of filters, including giving people the opportunity to transform into Eleven, bloody nose and all. 
However, this time they went beyond face filters. 
Users got to experience an exclusive Stranger Things portal, which transported them into the Byers' living room. The room was fully equipped with an alphabet painted on the wall, Christmas lights and a Demogorgon, making users feel as though they had just stepped into the Upside Down.
It didn't stop there, either. In Chicago, Wrigley Field turned a baseball game into a Stranger Things haven. The night, which was aptly named "Stranger Things Night", involved using various forms of AR to bring different aspects of the TV series to life. It stopped at nothing, even having a virtual Demogorgon rip through part of the stadium.
The event blurred the lines between reality and fiction, showcasing exactly what AR and their portals are capable of. And, as the technology keeps advancing, it's safe to assume that this isn't the last we'll see an event of this caliber.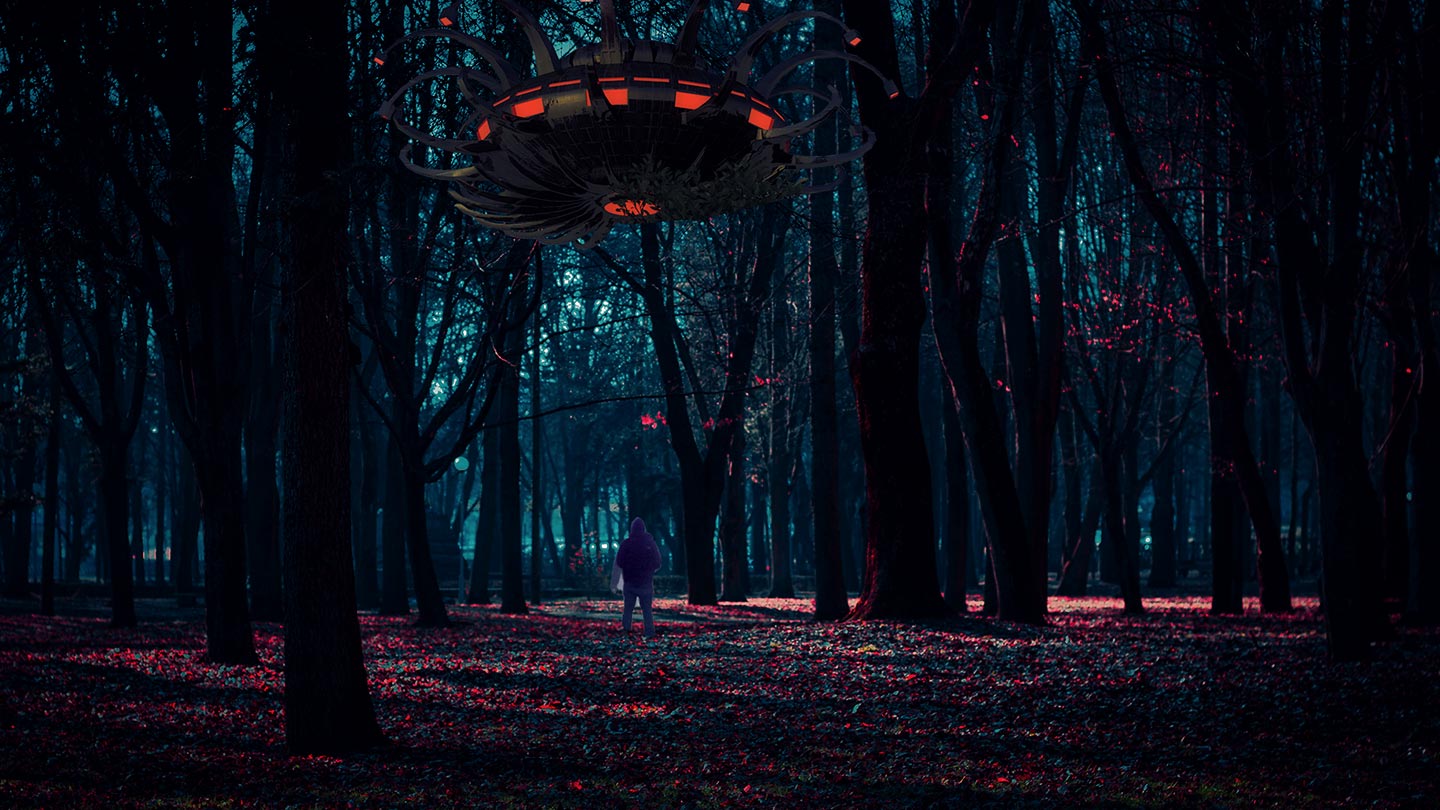 Walking through a virtual portal 
As technology continues to develop and amaze, so will people's need and expectation for immersion scale with it. What AR portals offer is an easily accessible way of doing just that. 
While it holds similar characteristics to Virtual Reality, with AR portals users don't have to fork out for a cumbersome and expensive headset; it comes readily available on smartphones. Plus, thanks to apps like ARKit and ARCore, anyone has the ability to make their own AR portal—or even take a quick shortcut with Google's Portal Painter. 
It is easy to see why AR portals are gaining such momentum and, as they do, we can only expect to see more unique use cases, which further pushes the boundaries of immersion. So keep hold of your hats, because who knows where AR portals could take you next?