Artist Spotlight: Shonda Hunt
Everyone's journey into their visual effects (VFX) career is different.
Some grow up enamored with movies and know one day that's what they want to do. Others stumble across it accidentally and, before they know it, have fallen in love with the magic of film. The latter is true for Senior Compositor Shonda Hunt, whose VFX career started unexpectedly after she attended a panel at New York University (NYU) on Computer Animation. 
"The work I saw displayed there that night completely changed my life," Shonda tells us. "I've always watched movies and TV shows but I'd never had any interest in how those visuals were created, until that night. Listening to the VFX supervisors explain and show all of the technical work that goes into creating the visual effects looked magical to me. 
Looking at the drastic differences in the before and after shots, I thought about how cool it must be to do that kind of work, creating art in a way that I personally had never done before. I was captivated, I was inspired—and in one hour, I had a new plan for my life. That was the day that I decided I wanted to become a VFX Artist."
And we're glad she did. Since then, Shonda has worked on a number of different feature films, commercials and episodic content including Dexter: New Blood, The Walking Dead: World Beyond, and The Flight Attendant. She also holds a captivated audience on social media, sharing tips and tricks to those looking to make a start in the industry.
We caught up with Shonda to discuss her freelance compositing career, how she got started and her use of Foundry's own Nuke.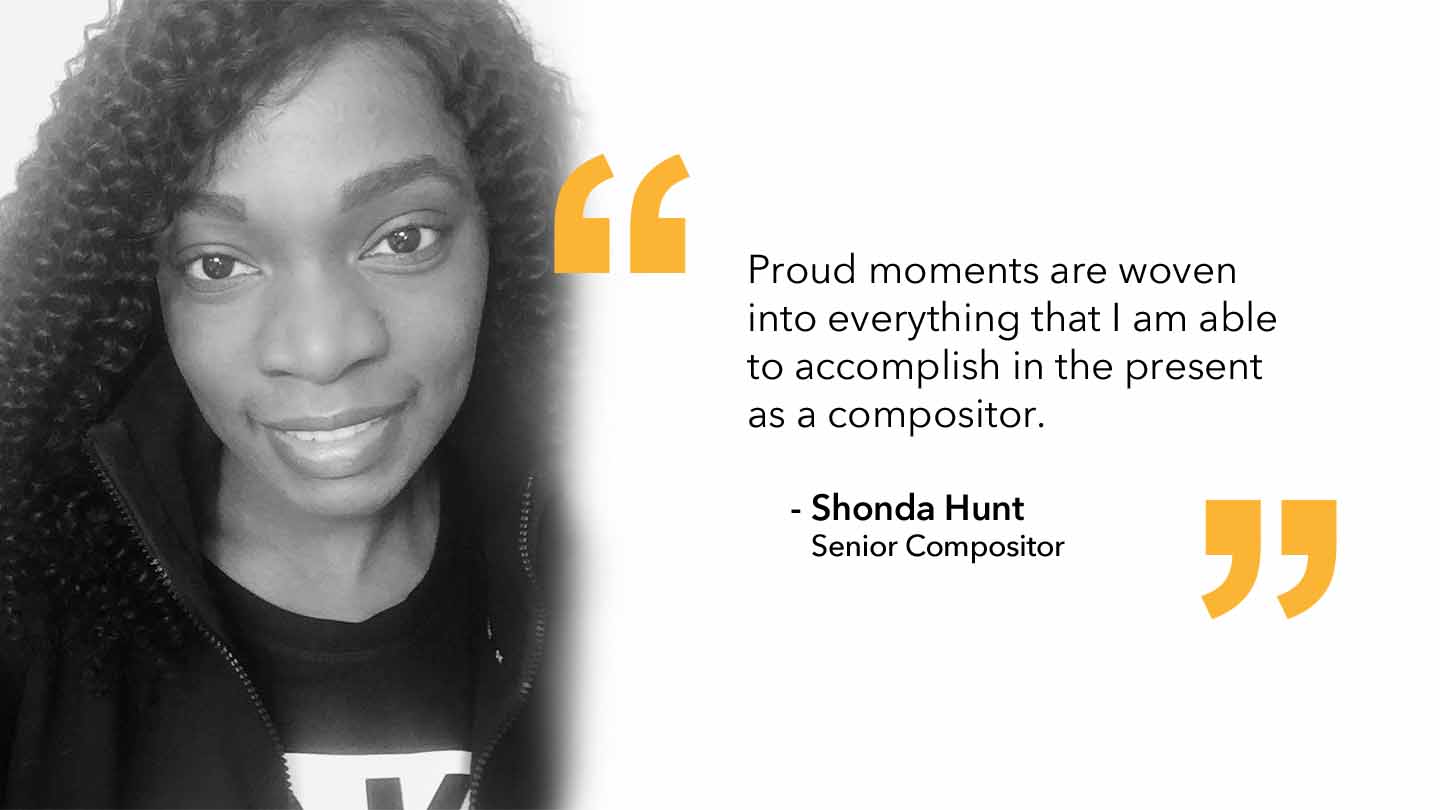 Q: What projects are you most proud of, and why? 
A: I'm actually proud of every project that I've worked on. My journey into VFX and compositing was a little less traditional than most and transitioning into this industry was very challenging for me. Any time that I find a new solution or workflow, build a gizmo, or complete a task that is challenging, I'm reminded of the time when I couldn't do any of those things. Proud moments are woven into everything that I am able to accomplish in the present as a compositor.
Q: Do you use Nuke for all of your projects? What problems does it solve? 
A: Although I do composite in other programs, I prefer to use Nuke as it provides more control and flexibility when it comes to manipulating footage. There aren't just one or two ways to complete a task; sometimes there seems to be an infinite number of ways to do the exact same thing. This is one of the most powerful things about Nuke. Not only does it allow each individual artist to be creative in their approach, it also makes it faster and easier to troubleshoot issues. 
Having the ability to access your entire project and create quick setups to try out different integration techniques is very important when you are facing time constraints. Often, in my freelance career, I come across problems within shots that may have been overlooked during the bidding process. A shot that was bid as easy is suddenly more complex. As often as these problems arise, I'm personally never too concerned when I'm working in Nuke, because I know that I'll be able to quickly find a solution.
Q: Can you give some insight into your experience working with Nuke? How and when did you start learning it? 
A: Once I decided that I wanted to become a VFX artist, I completed a certificate program at the Pratt Institute in New York City. There I learnt many different programs like After Effects, Mudbox, Cinema4D, Maya, Avid, and a few others, but at the time they did not offer Nuke. 
I didn't know that there were so many different types of artists within the VFX industry. Although I knew I wanted to become a VFX artist I didn't know what kind of visual effects I wanted to focus on.
While I was attending Pratt, my friend Tyquane Wright was working at Sony Imageworks in New Mexico and we decided that I would visit their studio. He set up a day for me to shadow some of the artists in the studio so I could get a better understanding of the VFX production pipeline and workflow. 
I sat with artists from all departments: lighting, texturing, matchmove, animation, FX and CG. The last person I sat with was a compositor, Susan Weeks. After watching her work in Nuke that day, I knew that it was the program I wanted to focus on. I watched her zoom in and out of her shot looking at every single pixel and paying attention to every little detail. 
At the time they were working on Oz the Great and Powerful, and she was working on a shot of Finley, the monkey. I thought the shot already looked great but she was giving so much attention to every single detail, working to create something even more perfect than what I was already seeing. I watched her build her node tree, adding and deleting nodes, and saw the amount of control Nuke gave her over her image—I was fascinated.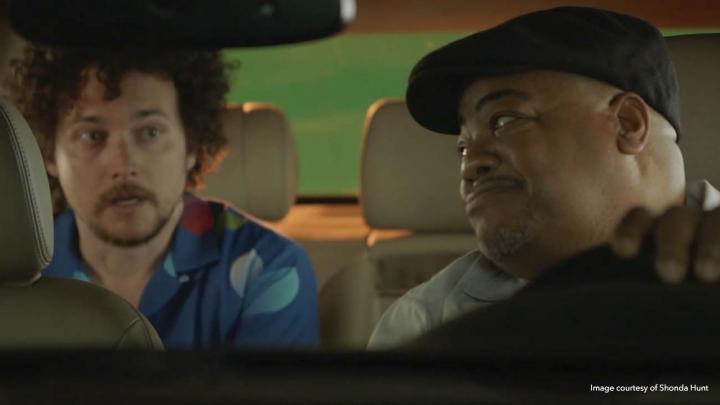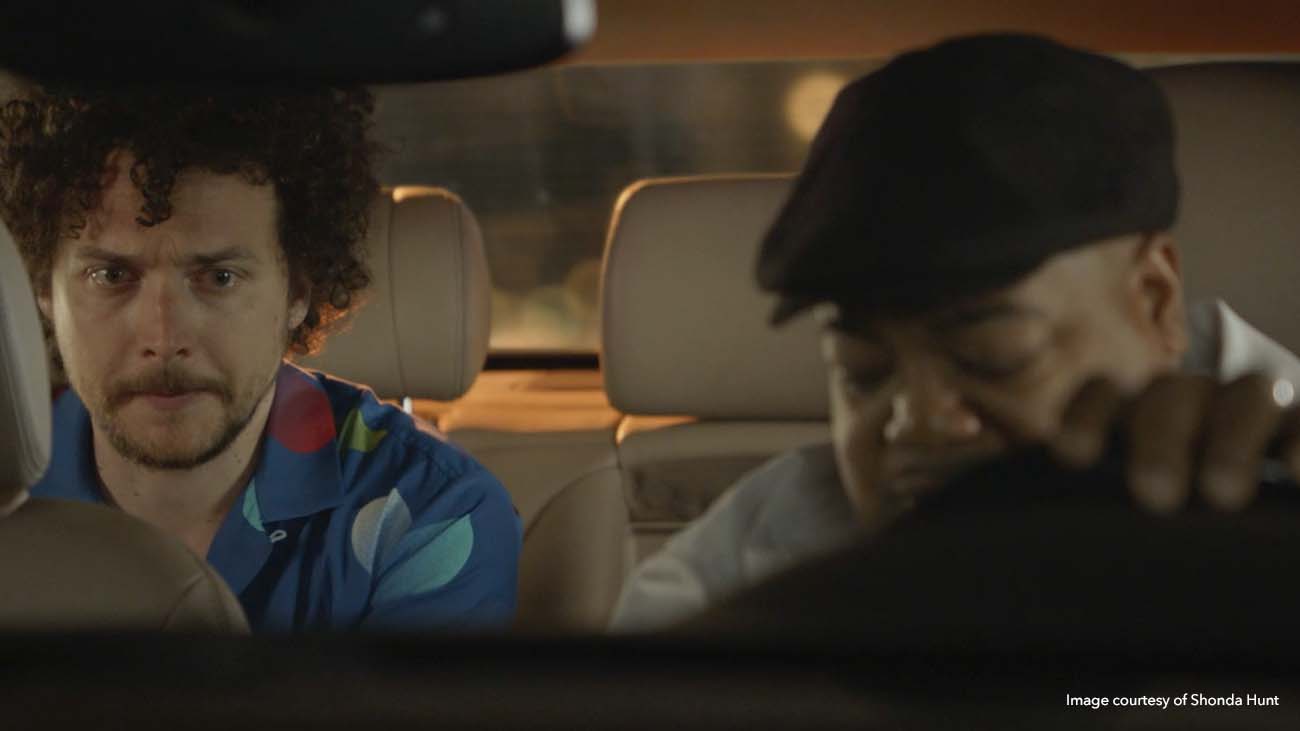 Susan told me how all the elements in the shot were from most of the departments that I had visited earlier in the day. She showed me how she had combined everything to create the final output. In that one comp, I was reminded of the images that I saw when I sat in the auditorium at NYU. The before and the after, only this time I also saw everything in between. That was the day that I figured out exactly what kind of VFX Artist I wanted to be—a compositor. From there, I began my journey to learn Nuke. 
Very early on, I realized that Nuke is a very complex program! For me, learning Nuke was not easy and it took a lot of time. In the beginning of my career, I was focused more on knowing everything I could about Nuke. I asked a lot of 'how' questions i.e how do I set up my script? How do I use the crop node? How do I use the camera tracker?
In asking 'how' questions, I was seeking knowledge. I was focused on the tactical methods. I thought the more I knew the better I would become. Knowing all of the different nodes was not enough, even knowing which setting to change on every node was not enough. I realised, to be better, I needed to ask a lot of 'why' questions i.e why do I set up my script this way? Why do I use the crop node? Why do I use the camera tracker? 
'Why' questions helped me to understand how results are generated and having this information allows me to be more strategic in my workflow. I had to spend a lot of time trying to understand how each setting in each node was affecting each pixel and that is when I began to grow as a Nuke Compositor. 
Q: Can you talk about some of the Nuke features you find most useful in your work, and why? 
A: Initially, I was intimidated by the node-based workflow, now I appreciate it. Throughout my career, I've seen so many VFX companies customize Nuke to their own liking. It encouraged me to start thinking about how I, as an artist, could do the same thing but in a way that would work within different post-production pipelines. Nuke's node-based workflow allows me to easily create templates and build modular workflows so I'm always working as efficiently as possible. 
The ability to create complex procedures that can be used in multiple projects and shared with multiple people, is one of the single most things that I love about Nuke. Once you really grasp the capabilities of Nuke, the possibilities are endless. I find myself constantly experimenting with different node builds trying to create new workflows. I'm always thinking what can I do? What can I build? What can I take away? How can I see what needs to be done in a better way? 
Before I was a digital artist, I was a painter, a realist. I enjoy drawing and painting with very fine detail. These days I think of my blank script like a blank canvas and Nuke provides just as much control as the finest paint brush when manipulating footage on a pixel level.
I'm often asked, 'What is your favorite thing to work on?' and each time I give the same response, 'I don't have "A" favorite thing to work on.' My favorite thing is compositing and I enjoy every part of it. Each task that I'm assigned provides me with a new opportunity. The chance to build a new tool, to manipulate the footage differently, to try new workflows. Sometimes I'll look back at my script after completing a task and I can't even process how I put it together. I often find myself lost in the possibilities of Nuke, constantly exploring the boundaries of Nuke and the ease at which it's possible—that's what makes Nuke my favorite program to work in.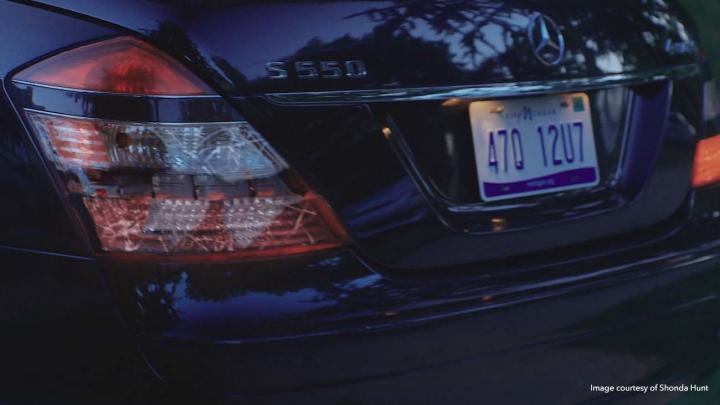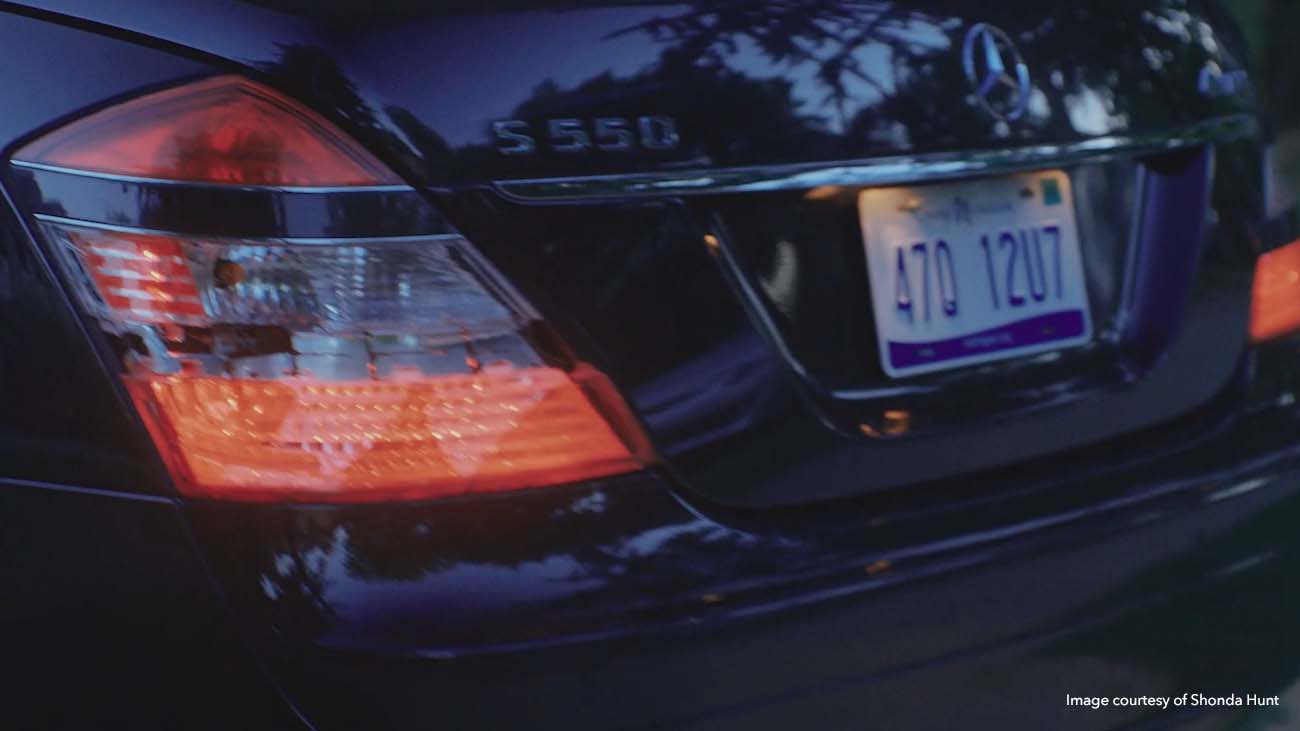 Q: What challenges do you face working as a freelance compositor? If any. 
A: I'd say the most challenging thing about being a freelance compositor is growth. Very few studios actually provide freelancers with the opportunity to learn on the job, which makes it hard when you are just starting out in your career. Throughout my career, there have been very few companies that offered time for training, development, or knowledge sharing. It seems recently this is changing, which is a great move within the industry since many VFX companies rely heavily on freelancers.
Q: You've built a community on social media by sharing various tips and tricks, can you tell us about how that came about? 
A: One day, I was looking back on my journey and thinking about how much time it took me to finally get to where I am today. To reach the skill level where I'm the "go to" person when there are hard shots or tight deadlines, to be confident enough to volunteer to take on challenging tasks, to develop looks for shots, and to create new workflows, gizmos, and training material for other artists. 
I thought about the times when I didn't know how to track or pull a key, the times where I would get multiple notes on my work and not even know how to fix the problems that were found. There were so many people that sat with me and took time to explain things to me. People who answered my comp questions through emails or texts and gave me feedback and encouraged me every step of the way. I know that I wouldn't have gotten to where I am today without those people.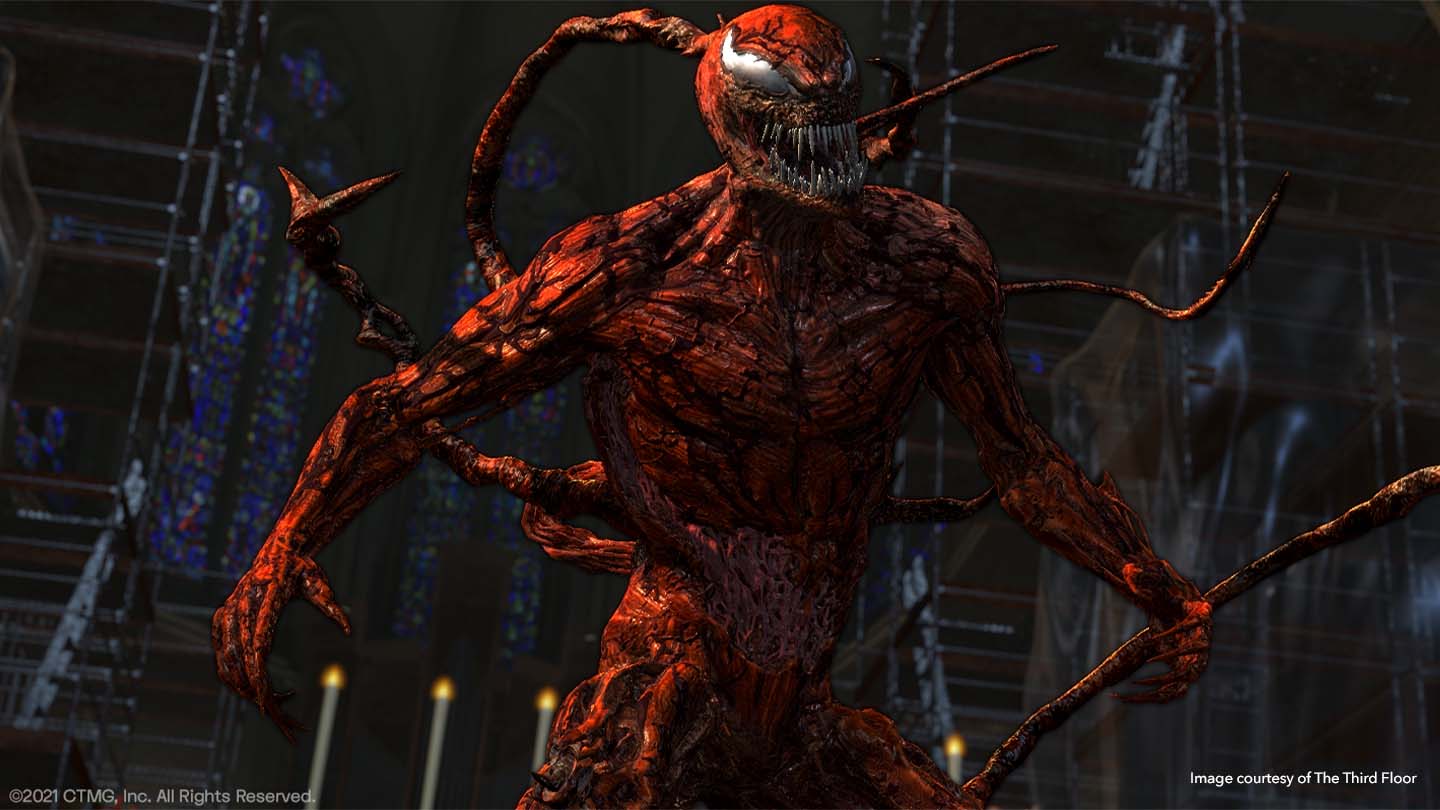 I wanted to write a public thank you note to everyone who helped me to get to where I am in my career. My journey wasn't easy, it took a lot of time, patience, discipline, and dedication. Of all the resources I had, the people that I encountered were the most valuable resources and I wanted them all to know that I appreciated their contribution to my success.
My post got over 13,000 views and my inbox was flooded with people telling me how inspiring my post was. Within those emails, were messages from people who encouraged me to keep posting, so that's what I decided to do. 
There wasn't one person that was there when I needed, there were many and I wanted to be there to help others. I decided to create a post series sharing tips, tricks, and information that was valuable and helpful for me. I believe that anyone who wants to get into the visual effects industry has to be passionate about it because it's not something that is easy to do. I understand that people are simply trying to make their own way to do something that they were inspired to do and every little bit of information is helpful. 
Q: Are you excited about the Nuke 13.1 update? Any features that caught your eye? 
A: There are a few updates that I'm very excited about: 
 I'm looking forward to the new machine learning tools in Nuke, especially the updates to the CopyCat node. A few years ago, when I attended Siggraph, there were demos on how machine learning would be integrated into programs like Nuke and I've been waiting for the day that I could actually use them in comp. I'm always trying to find ways to automate my workflow so diving into the new machine learning tools and workflow has become my new hobby. 
After using Unreal Engine for the first time this year within a studio pipeline, I am very excited to explore the Nuke Unreal Reader. Although I don't consider myself a generalist, I think it's important for compositors to understand and be able to do general 3D tasks. If there is anything in regards to 3D that I can do within Nuke itself, that is 100% a better option for me.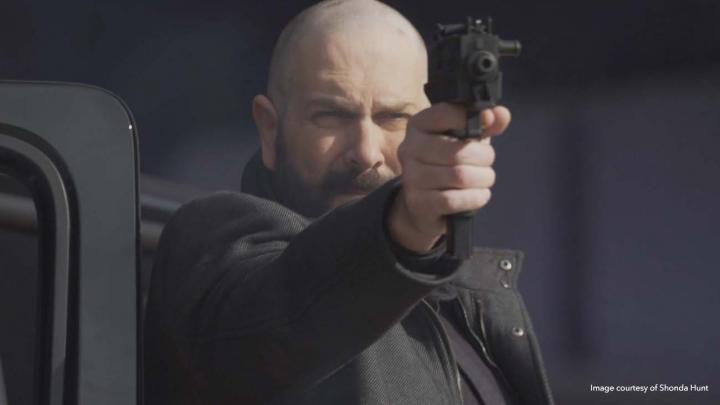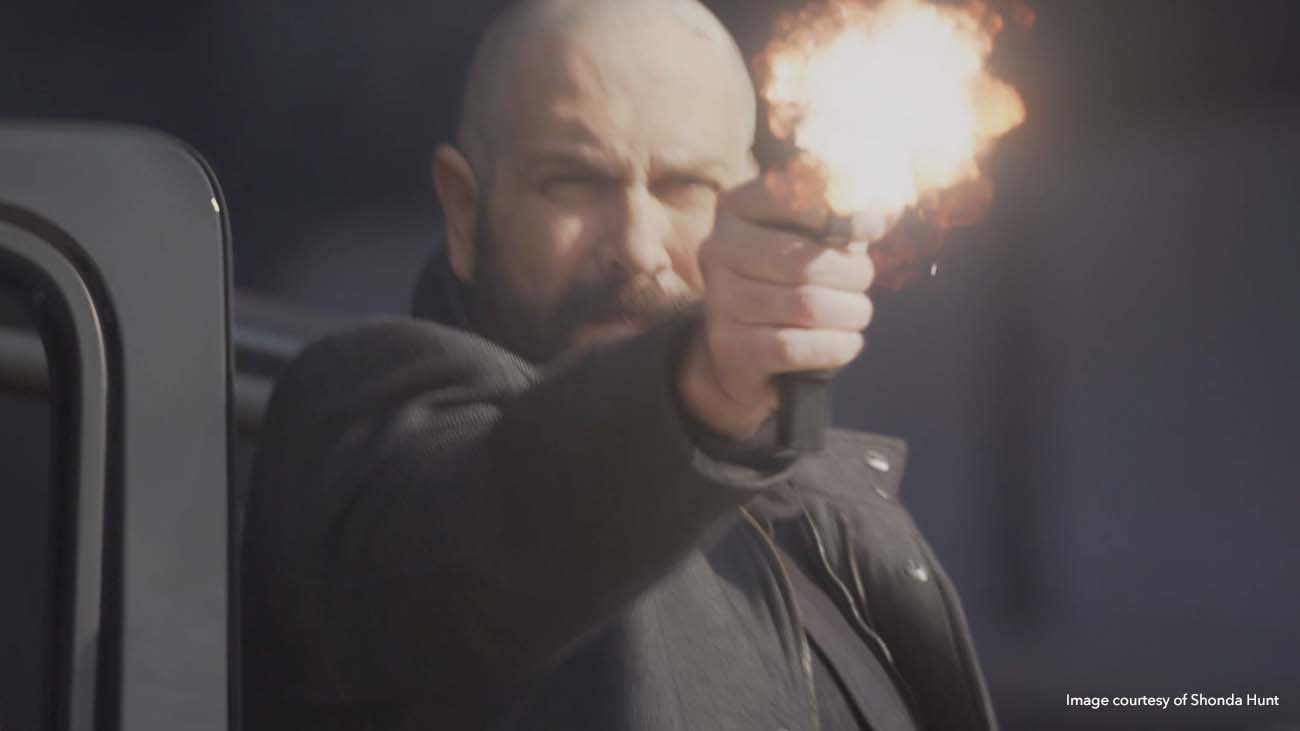 Q: Do you use Nuke Studio and/or Hiero? If yes - can you talk us through your review workflow?
A: I prefer Hiero when I'm reviewing my shots in sequence with similar shots. The timeline setup is similar to other video editing software so it's very easy to drag, drop, and adjust the footage length for easier playback and review. I'll start by loading in all of the shots for my sequence, then I'll add them to the timeline and clip the footage as needed. 
Q: Do you have any wider tips for artists looking to break into the VFX industry? What type of opportunities should artists be looking for?
A: It's important for artists to find an area within the VFX industry that they are passionate about. Finding your passion will make it much easier to navigate and find your way. Listen to seasoned artists through podcasts, panels, and user group meet ups to hear about some of the things you may encounter along the way. 
Attend conferences and network when there is the opportunity. Making connections with people who are in the positions that you want to be in will be a constant reminder of what you are working so hard to achieve. Find mentors and people that you can ask for advice within the industry, there is so much information it's impossible to find all the answers yourself. Lastly, believe in yourself and know that everything you are working towards, will one day be a reality.
Q: How has the pandemic affected the way you work as a freelance compositor? Do you think there will be any changes to how people work in the industry going forward? 
A: Overall, the pandemic has broadened the scope of work available to artists. In the past, I had to move around from one coast to the next, depending on what kind of work I wanted to do. Once I knew that I wanted to become a Nuke Compositor, I decided that it would be best for me to freelance so that I could understand how Nuke was being used in different post-production pipelines. 
I've worked for large companies and very small companies doing so many different kinds of compositing with Nuke. I attribute my growth and understanding of Nuke to the variety of work that I have been able to do. In the last few years, I decided that I wanted to settle in the NYC area and not move around as much which has limited the types of projects available to me. With many companies switching to remote workflows, I have been able to work for companies in other states, on projects that I would not have had access to locally. Increasing accessibility is good for artists and companies, and I'm hoping that going forward, this continues. 
Q: Are there any upcoming trends in the industry and compositing that you are particularly excited about? 
A: I'm very excited about how virtual production and machine learning will change the industry. After watching The Mandalorian during lockdown I was blown away by the visual effects. I watched every breakdown I could find, and after having a better idea of how it was produced, I was eager to learn Unreal Engine. The program is definitely opening a new wave of possibilities within the VFX industry. It's important that artists have the time to be creative, and implementing machine learning and programs like Unreal Engine will allow for that.
Try your hand at compositing today with Nuke