The art of war: forging AC Valhalla's epic CG launch trailer
©️ 2020 Ubisoft Entertainment. All Rights Reserved.
How Hungary-based animation studio DIGIC brought history to life in Assassin's Creed Valhalla's lauded launch trailer
The Assassin's Creed media franchise is undeniably formidable in its scope and impact. 
Kicking off in 2007 with the series' eponymous first title, the video game series has since spawned eleven main games—amassing sales in excess of 140 million copies to become one of the highest selling video game franchises of all time—and seventeen spin-off games. 
On top of this, there've been countless novels and comics to sate the fanbases' appetite, plus a blockbuster film featuring A-lister Michael Fassbender to boot.
The latest instalment in this legacy is upcoming AAA game Assassin's Creed (AC) Valhalla from Ubisoft Entertainment, a Nordic-themed Viking adventure which takes players to much colder climes than its predecessor, Odyssey. 
AC Valhalla was announced in April of this year with an official 4-minute CGI trailer which caused a huge amount of buzz thanks to the beauty, quality and level of finesse that was clearly poured into its creation.
Responsible for the visuals in this spectacular cinematic is Hungary-based animation studio DIGIC, known for its critically-acclaimed 3D animation for films and commercials within the video games industry.
DIGIC's Lighting and Compositing division typically use Nuke on these CG projects thanks to its ability to quickly iterate on looks, automate script set up and easily share scripts—all of which work to accelerate their entire team. 
Nuke also allows very fine grained control and adjustments in the composite, which, combined with DIGIC's use of deep compositing, helps them achieve the photo-real look of this Viking fantasy.
We had the pleasure of catching up with DIGIC to find out a little more about the level of detail and care that went into the creation of AC Valhalla's official CG trailer, and how exactly Nuke supported the Lighting and Compositing team's creative process.
Scoping Scandinavia
With a provenance that spans back eighteen years, DIGIC is no stranger to the video games industry—and the Assassin's Creed universe in particular, as Ágoston Princz, the project's CG Supervisor, tells us.
"DIGIC Pictures has a decade long history with the Assassin's Creed games. We made the Assassin's Creed II CG Cinematic in 2009, which won several awards," he explains. "Since then, we have made ten more movies, including this one, and we have made some commercials for the franchise."
The AC Valhalla trailer follows the journey of a band of vikings from Scandinavia to England, led by player-character and legendary Viking raider Eivor. "Essentially, what could be the plot of a one and a half an hour movie is condensed into this few-minutes long full CG cinematic," Ágoston comments, "but the amount of assets (characters, locations) produced is very significant."
The trailer culminates in an epic battle scene between the Vikings and the Saxons, which, thanks to the level of detail used to create each hack, slash and blow, is as breath-taking as it is intense.
It's this same one-and-a-half minute long battle scene which made the project unique for the DIGIC team. He explains: "We had to convey the passage of time, as we move from early dawn to morning; the sun rises, the fog dissipates, then the wind intensifies and lightning strikes accompany the battle. So the lighting conditions and the environmental effects (fog, wind, storm, lightning) changed from shot to shot."
All-in-all, the team made the film in about seven months—an expected production time for a CG cinematic of this scale. But given the acclaimed final quality of the AC Valhalla cinematic, we were keen to find out whether this project proved more or less challenging for the DIGIC team than others they had worked on.
"DIGIC has been producing CG cinematics for eighteen years, so we have seen and experienced quite a lot of things," he comments. "However, there are challenges in every project. Creating a one-of-a-kind visual world with several locations and a lot of characters is always a challenge, not only in terms of quantity, but also in terms of quality. Also, the aforementioned battle scene required a unique approach in many ways."
Armed and ready
Navigating these challenges was DIGIC's 26 membered Lighting and Compositing division, led by Gábor​ ​Ambrus. Projects that come through the division are managed directly by four lead artists, with teams of 3-5 artists working on each project. 
"In our department, the lighting and compositing work phases are inseparable," Gábor​ comments. "The artists are highly skilled in both areas; the lighting and compositing work for a given shot is done by the same artist."
Supporting each team in this creative process is Foundry's compositing tool Nuke. Gábor​ explains why it proves indispensable on projects such as the AC Valhalla trailer: "We are working with a template system [...] The great advantage to this is that the scripts can be generated automatically, very quickly, and the basic composition of all shots is structured in the same way."
"In addition, everyone works according to a unified workflow, so the composite of each shot can be easily read by anybody, if artists need to be transferred between projects." 
Péter Hostyánszki, Lighting and Compositing Supervisor, digs deeper into how exactly Nuke was used to bring the Norse-inspired world of AC Valhalla to life in CG:  "Look development takes place during the first phase of film production where Nuke plays an essential role. It helps us to be flexible and agile by quickly iterating through various looks and moods."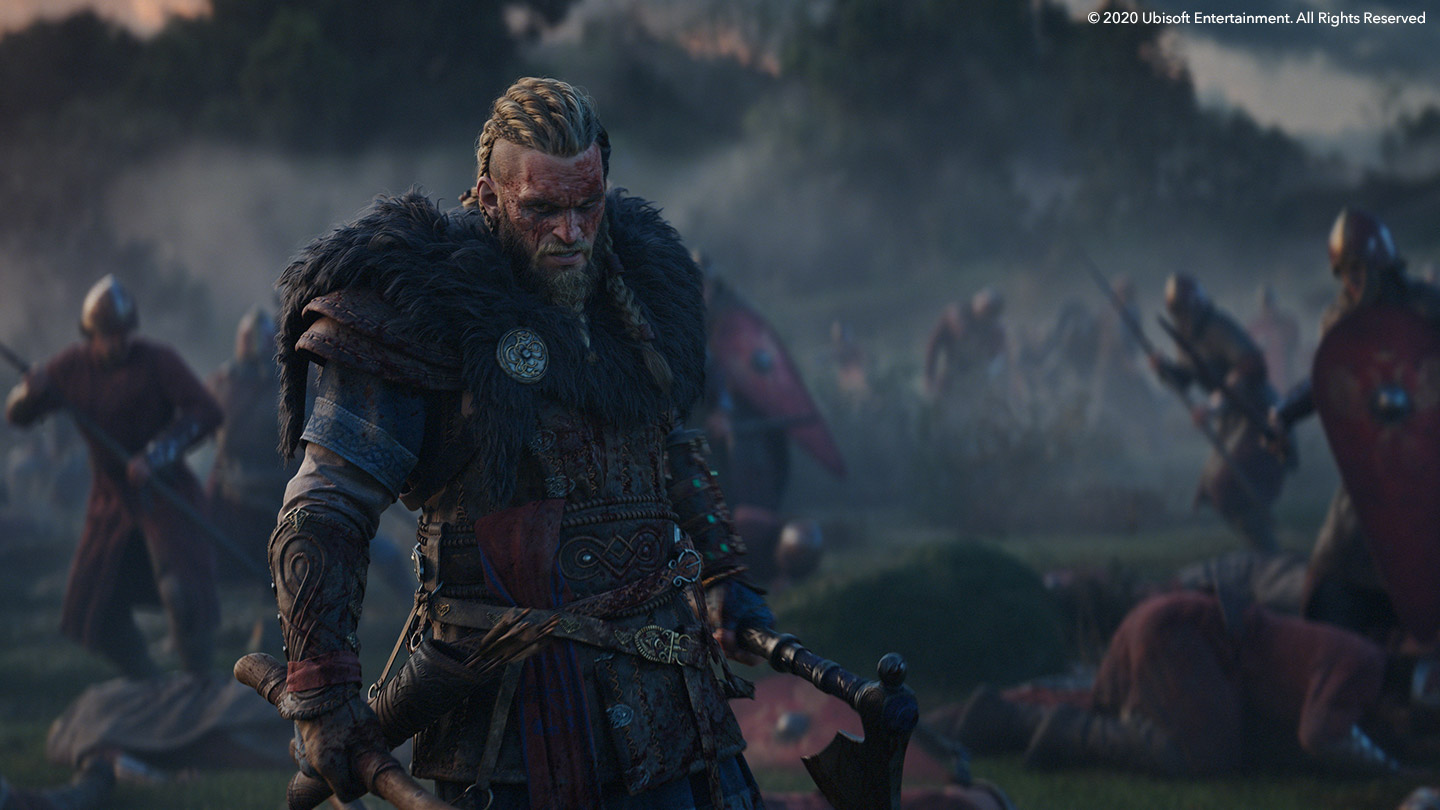 Using Nuke, the team was able to change not only the atmosphere and the grading in post, but the lighting and shaders as well. "When the desired look is approved, we push these lighting changes back into the 3D scenes and give feedback to asset divisions if needed," Péter comments.
"When assembling the final shots, all the composites generated by our Nuke template system includes any important—yet basic—tasks that the artists have to accomplish. In every shot such tasks are to set up with the depth of field, Nuke atmospheric, lightwraps, glows, optical aberrations, filmgrain and grade adjustments."
The AC Valhalla trailer was lauded for its photorealistic quality, complete with characters and assets that were rich in detail amidst spectacular CG backdrops. But what else, besides the tasks above, was needed to achieve the trailer's final quality?    
"We always receive amazing high quality assets from the CAST and SET divisions. We try to enhance them even more during the final composite," Péter tells us. "In many cases we fine-tune the lighting and shaders by using light groups and AOVs. We always put emphasis on character close-ups. We work further on the faces in composite to achieve as much of a realistic result as we can. In this phase we integrate the DMP setups and FX layers."
"In large parts of the projects the final grading of the movies are also done in Nuke," he continues. "We developed a very flexible and effective in-house grading solution, especially for this final phase."
It's this flexibility that makes Nuke a particularly good fit for projects like the AC Valhalla trailer, as Péter tells us: "In the CGI and VFX industries, the flexibility and integrability of Nuke is essential. The short production time of the projects can be achieved with a modern workflow and pipeline in terms of composition, for which we think Nuke is the most suitable software at the moment. Integration of Nuke into the pipeline and part of the development is done by the Division Lead of Shot, Balázs Kerek."
Diving deeper
Balázs' hands-on experience with Nuke's practical implementation and development in DIGIC's production pipeline makes him perfectly placed to provide insight into the potential it unlocks for DIGIC's Lighting and Compositing division. 
We caught up with him to discuss DIGIC's decision to switch to deep rendering and deep compositing techniques on all of their projects three years ago—and why they haven't looked back.
"Although the deep workflow requires a special solution for storage, the flexibility provided by it compensates for this," Balázs comments. "In addition, by using deep, we can reduce the iteration of 3D renders."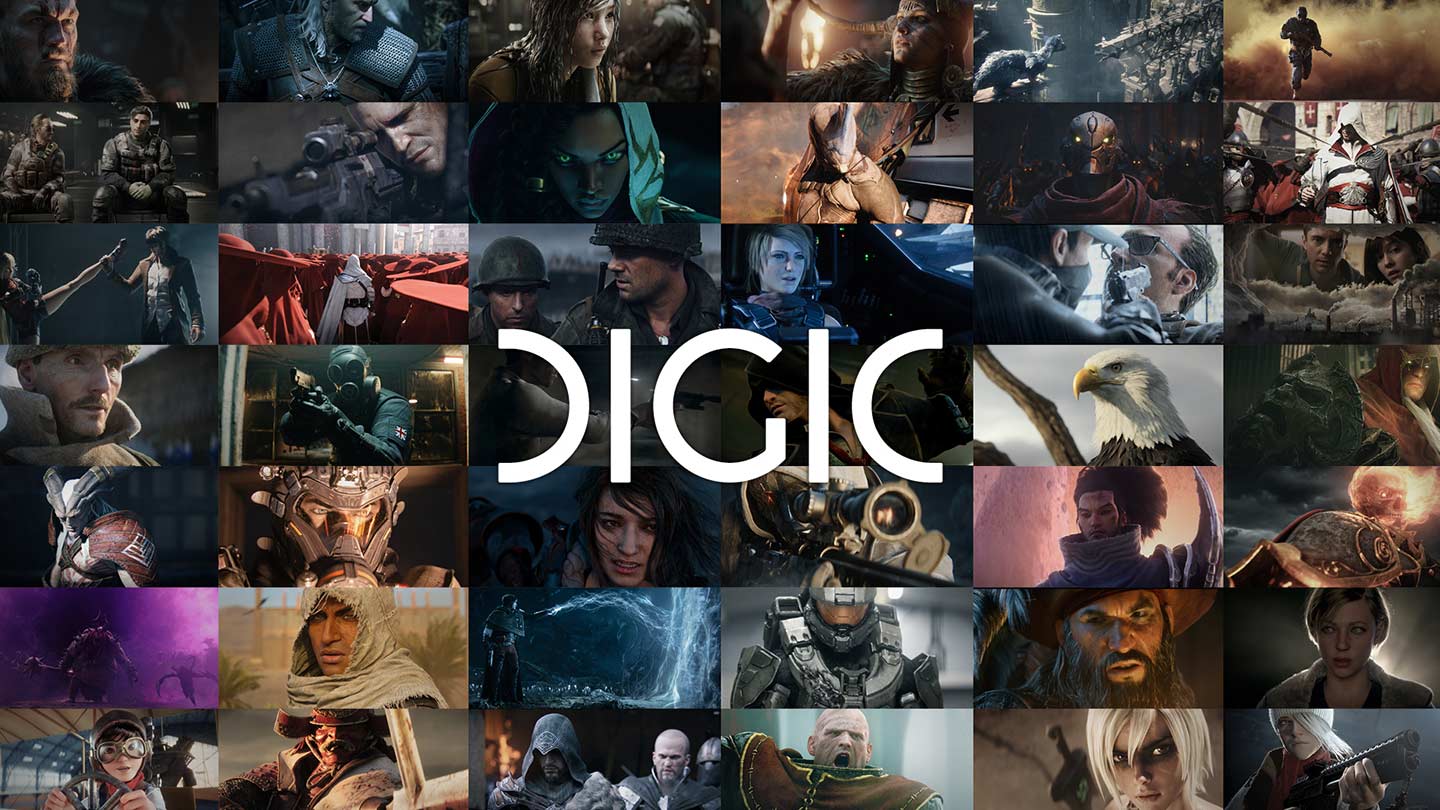 Balázs goes on to explain other ways in which Nuke helps him and his team manage complexity, particularly on projects such as the AC Valhalla trailer.
"Nuke has a Python module [...] allowing for surprisingly robust and iterative work. The capacity and memory management of Nuke is the reason we are not thinking of using another composite software, as it handles hundreds of layers and channels easily. We also fondly use the file localization function included in Nuke 11."
"The ability to add PySide widgets and customize Nuke is awesome," he continues. "Nukepedia is also a very good place to gather information from the community. API is good and the overall structure is very friendly. Nuke can handle crazy amounts of layers and channels."
"Combined with the efficient memory handling, compositors have a very wide range of control for the overall look in the latest stages of production, which makes production and final touches flexible. This makes production easier in the late stages of a full CG pipeline."
Making myth real
The AC Valhalla CG trailer was undeniably an ambitious project for DIGIC—not least because of the global impact of the Assassins Creed IP and the esteem in which fans hold the franchise, but also because of the complete setting change which sees the game enter uncharted territory. 
We were keen to find out more about the creative decisions the team made to bring the game's Norse mythology to life—and where their sources of inspiration came from.  
"Naturally, we collected a lot of reference material in preparation for the production of the film," Ágoston Princz, CG Supervisor, tells us. "We have watched fictional live-action series, movies and documentaries. By this time we could easily put together a real Viking ship and drift down the Danube to the Black Sea. We also collected musical inspirations. We got to know many northern bands. We tried to grasp the essence of the Viking world as much as possible."
Yet how much artistic freedom were the DIGIC team afforded in the face of calls for historical accuracy? Ágoston recalls: "We received in-game assets from our client, which we gradually incorporated into our film. We put a lot of effort into creating an authentic visual, so that we could tell what clothes they wore, what weapons they fought with, what buildings they built, what ships the Vikings used—and the Saxons on the other side."
"In addition, we had a lot of creative freedom in the way of creating the events, the nature of the battles, and of course the creation of the unique visual style was ultimately the task of DIGIC."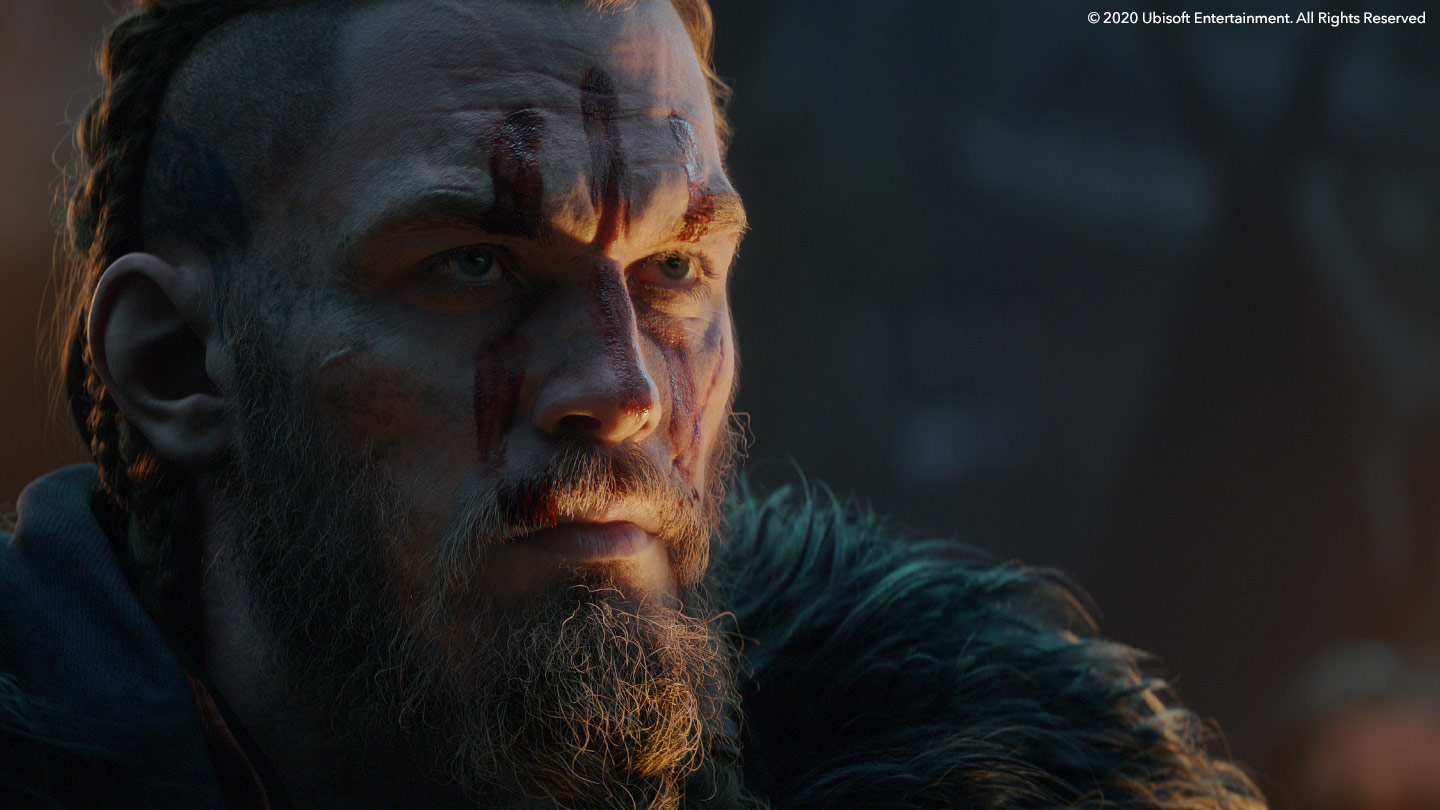 The end result speaks for itself. The AC Valhalla cinematic is a visual masterpiece—and it's clear the DIGIC team crafted the film with an unmatched level of quality, detail and care. Given the time and attention poured into the project, we were intrigued to know whether its creators had a favourite shot or sequence.
"In the lookdev phase of the project I was working on the King Alfred Room sequence, then on the lighting and compositing of the Viking village opening and closing shots, which can be seen in the beginning of the movie," Gábor​ ​Ambrus tells us. "It was an exciting challenge to figure out the integration of the DMP and the 3D rendered layers with these two shots."
"Additionally, my main tasks were planning and organising the lighting and compositing tasks, reviews and consulting with the other divisions about assets, effects and animations."
Péter Hostyánszki, Lighting and Compositing Supervisor, offers his thoughts on what he particularly enjoyed working on: "At the beginning of the movie, there is a Ritual sequence which takes place in Norway. I fell in love with it during the animatic phase, so I've done all these shots as an artist."
"I love to work on character close-ups, to make them as photorealistic as possible. It was exciting to work on these shots; a variety of beautiful lighting and fx elements needed to be put together to achieve the end result."
Achieve photorealistic results that speak for themselves—discover Nuke