Nuke Artist Spotlight: Freddy Chavez Olmos
How Freddy mixes the real and unreal to make the perfect horror film
Compositing Supervisor, Writer, Director, Special Effects Make-up Artist—there are many strings to Freddy Chavez Olmos' bow. But, the journey to his successful career hasn't always been easy. 
Growing up in Mexico, there weren't many opportunities to pursue a visual effects (VFX) career in his home country. With no VFX schools or specialized courses being offered, Freddy began teaching himself the basics of stop motion animation and in-camera effects. 
He was later offered the opportunity to go overseas and learn special effects make-up which gave him a clear understanding of the disciplines involved in filmmaking, and he still uses much of what he learned in his work today. Having always loved horror movies and special effects, Freddy arrived in Canada where he decided to take his skills from the practical world into the digital one.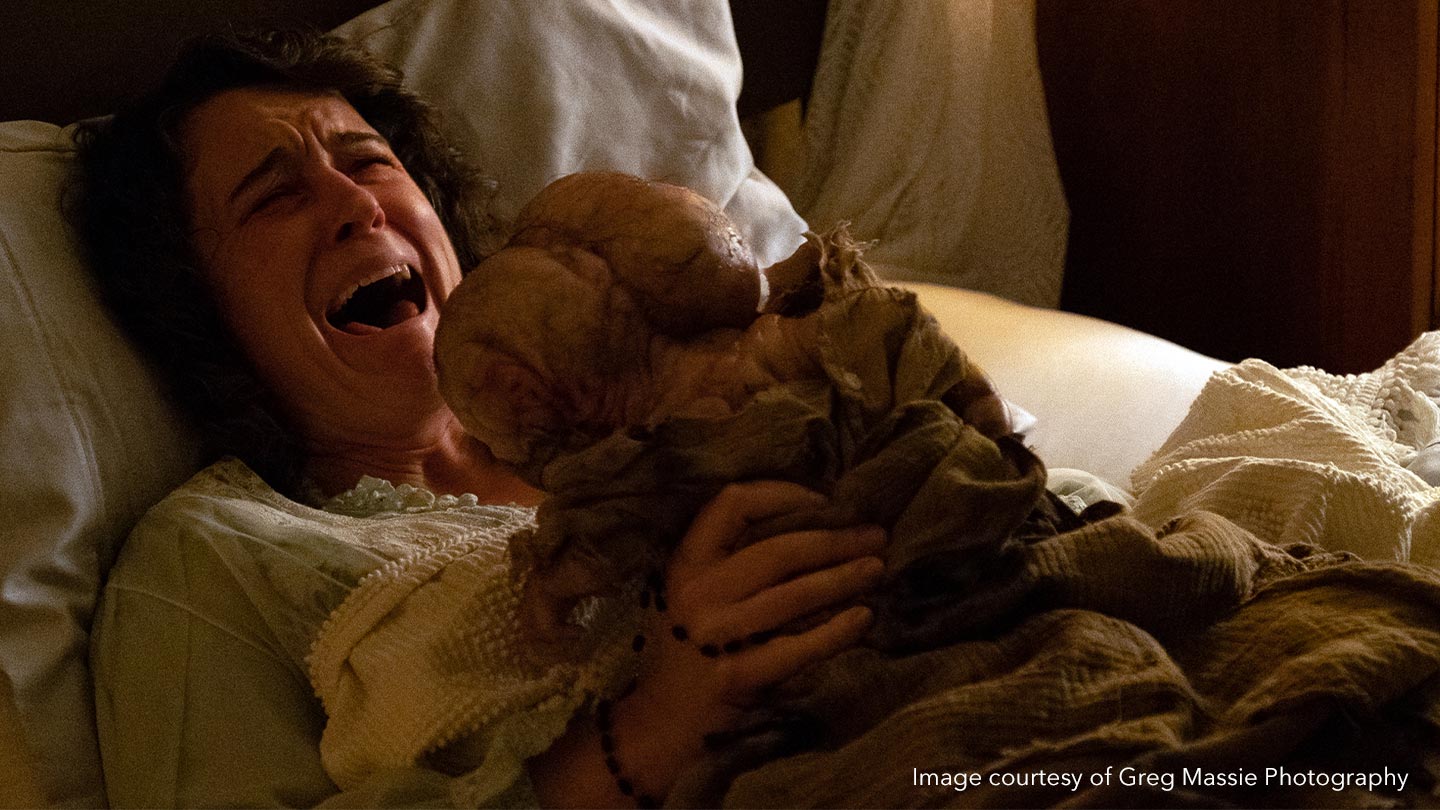 But first, he had to get his foot in the door. 
"Landing my first job in a VFX company was a big challenge," Freddy tells us. I remember applying to all the studios I knew about back then and no one called back for months. After getting some feedback, I realized my student reel was just too broad. I spent a few weeks after that reworking the material and adding a few more shots focused only in compositing."
Later, once he'd sent his new reel, Freddy received job offers from two different studios. Since then, Freddy's career has skyrocketed, having the opportunity to be a VFX supervisor on shows at FuseFX, Barnstorm VFX and Umedia in Vancouver, and an artist on projects such as Annihilation, Fantastic Beasts and Blade Runner 2049. On top of this, Freddy has been writing and directing his own film projects on the side, including the spine-chilling Duérmete Niño (Rock-a-bye Baby). 
We caught up with Freddy to talk about his career from starting in Mexico to working on big named projects in Vancouver, his own personal projects and how Nuke has helped him through his different roles.
Q: In your experience, how does the VFX industry in Mexico differ from major studios in Vancouver?
A: In the last 10 years, Mexico has become more relevant and competitive in the VFX and Animation industry. There is a really good talent pool out there, and having accessible training and education has played an important role. More studios and boutiques have opened up offering new opportunities to artists. It's not uncommon to be working on a Netflix show or a Hollywood theatrical feature anymore. For the most part, the main differences are mostly related to the scope of work, budget and salaries. I'm hoping overtime compensation will be more regulated in the near future.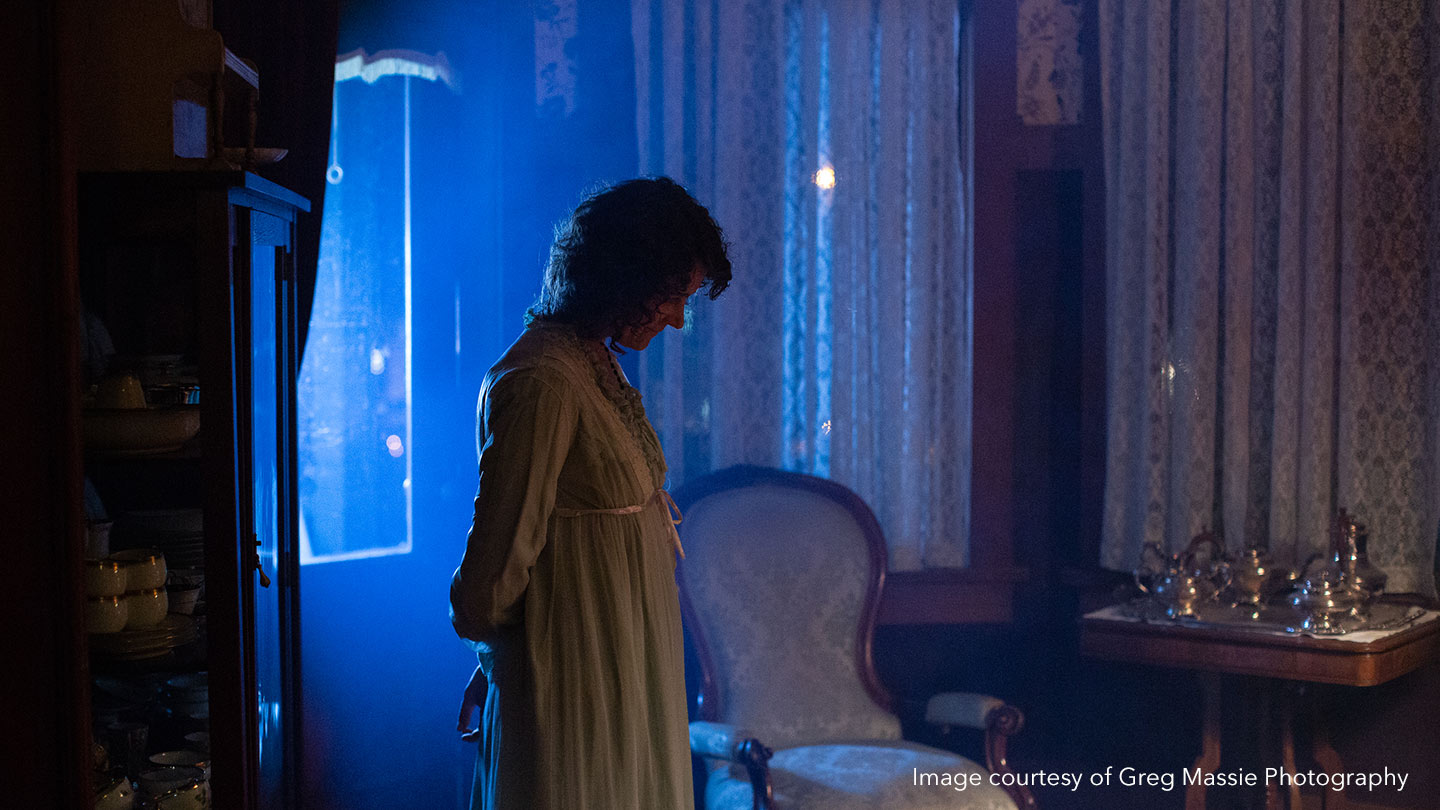 Q: What made you want to work in the VFX and film industry?
A: I love telling stories and enjoy making creative decisions. When I was a child, my mom used to say that I would never get bored during family dinners. I would always find a way to keep myself busy creating characters out of breadcrumbs, straws and napkins at the table. My dad used to lend me his Video8 Camcorder and I would edit my videos using a VHS recorder and a Walkman. 
Q: You've said that your inspiration for Duérmete Niño came from your own fatherhood experiences, can you tell us more about this and the inspiration behind the film?
A: I had a very weird recurring nightmare when my first daughter was born. I remember hearing her crying in the baby monitor so I went to pick her up from the crib. At one particular moment in my dream, the baby I was carrying in my arms wasn't her. It was a bizarre image that haunted me for a while. It was then I decided to use this experience as an inspiration to write a film.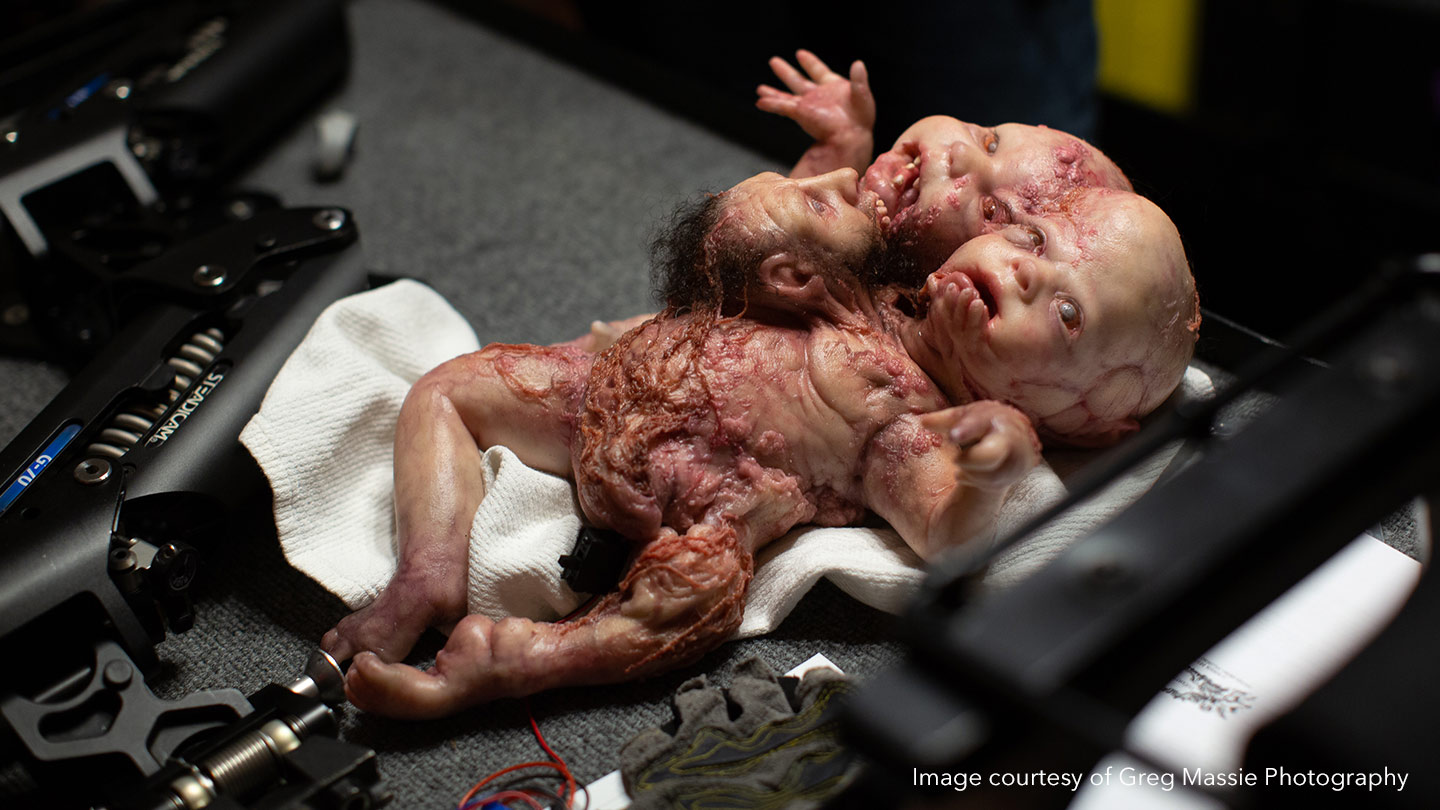 Q: For Duérmete Niño you used a combination of practical and visual effects. Can you talk us through why you choose to do this? 
A: I have always been an evangelist when it comes to combining practical, makeup and digital effects in horror films. I didn't want to have a full CG creature right from the concept stages as I wanted the film to feel more organic and old school. I wanted to keep some of the lighting imperfections and jerky movements that you can only achieve on camera. 
The use of an animatronic creature—designed by Amazing Ape Productions (Oats Studios' Zygote and Firebase)—helped us to achieve that look. It came with some limitations of course. That's when the digital enhancements came into play. We had Ollin VFX in Mexico (Godzilla: King of Monsters, Mindhunter) onboard creating CG enhancements on the baby's arms and facial expressions.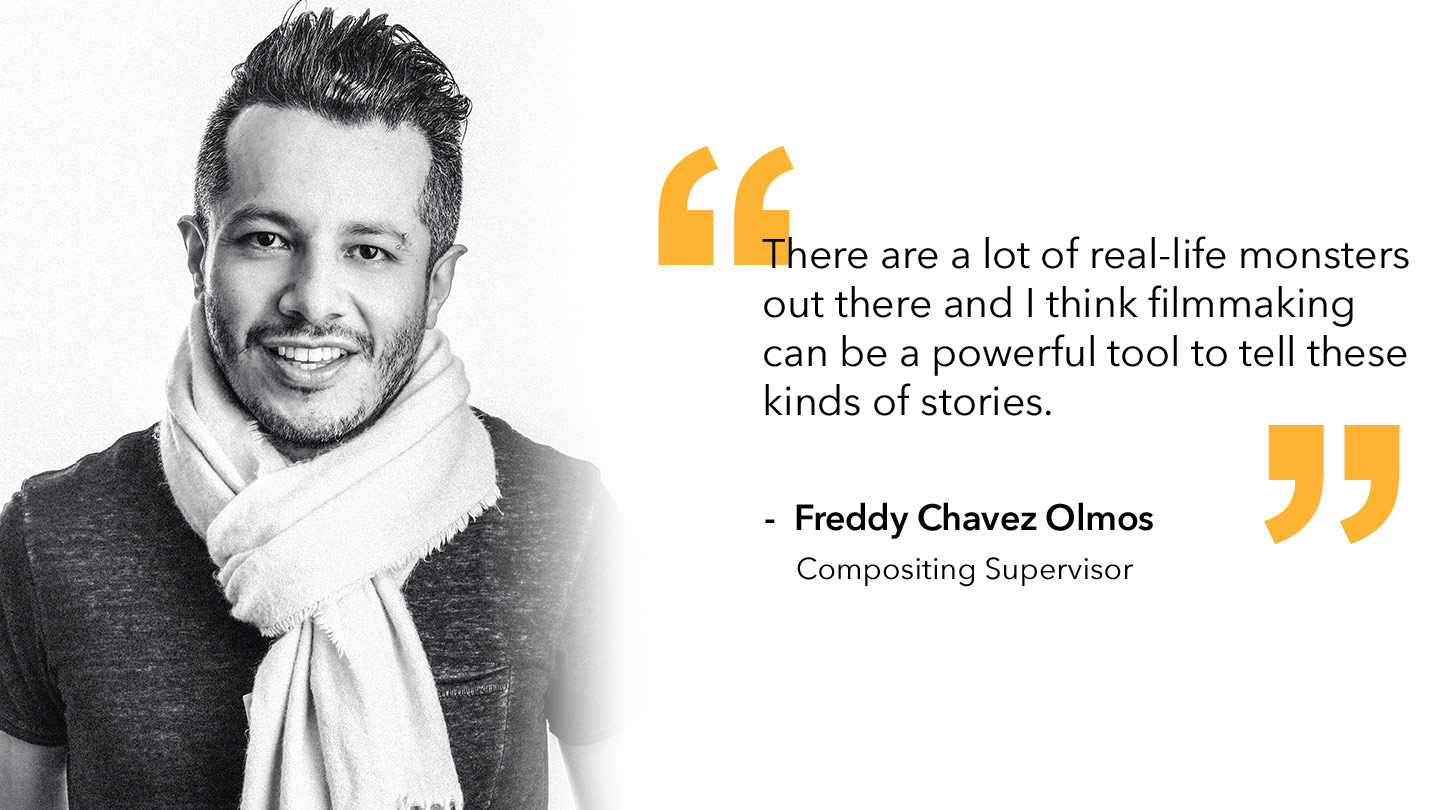 Q: Are there any filmmakers who inspired your work? How & why?
A: Guillermo del Toro has been a huge influence on my career. Growing up in Mexico in the 80s, back when he was doing makeup effects and directing horror for TV inspired me to become a special makeup artist. Even though I ended up switching departments and becoming a VFX artist, to this day I always try to balance 50% practical and 50% digital FX in my own personal projects.
Q: Are you a big fan of the horror genre in general? What's your favorite film, and why?
A: I have always been inclined to learn more about our fears and the unknown. There are a lot of real-life monsters out there and I think filmmaking can be a powerful tool to tell these kinds of stories. I would say my favorite horror film is The Exorcist and my favorite non-horror is Magnolia.  
Q: Coming from a background in cinematic make-up and prosthetics, have these helped you with your advancement into VFX and creating your own projects?
A: For sure. I think the combination of practical and digital techniques will always make the aesthetics of a creature or an environment better. Your eye can always tell when something has been created 100% digitally but it gets tricked when both techniques start to blend. A good example of this is the Amphibian creature in The Shape of Water or the invisible effects in the film Roma. In my own projects, I try to follow a similar approach when possible.
Q: Has there been a project you consider a career highlight? Why?
A: When I'm asked this question, I always think back 11 years ago, when I worked on District 9 at Image Engine. The film not only opened other doors for me professionally but also had a personal impact on my life as I met my wife during this time. Neill Blomkamp, being a former visual effects artist, also inspired me as a filmmaker to create my own projects. 
Q: Can you tell us about your relationship with Nuke? How were you first introduced to it?
A: I remember using Nuke for the first time while working on the 2007 film Blades of Glory at Image Engine. Before that, I was a Shake user but after seeing the 3D capabilities of Nuke, it just blew everyone's minds. It wasn't until District 9 when we started using Nuke to its full extent, creating clean plates through 3D projections, using point clouds, 3D masks and relighting in comp.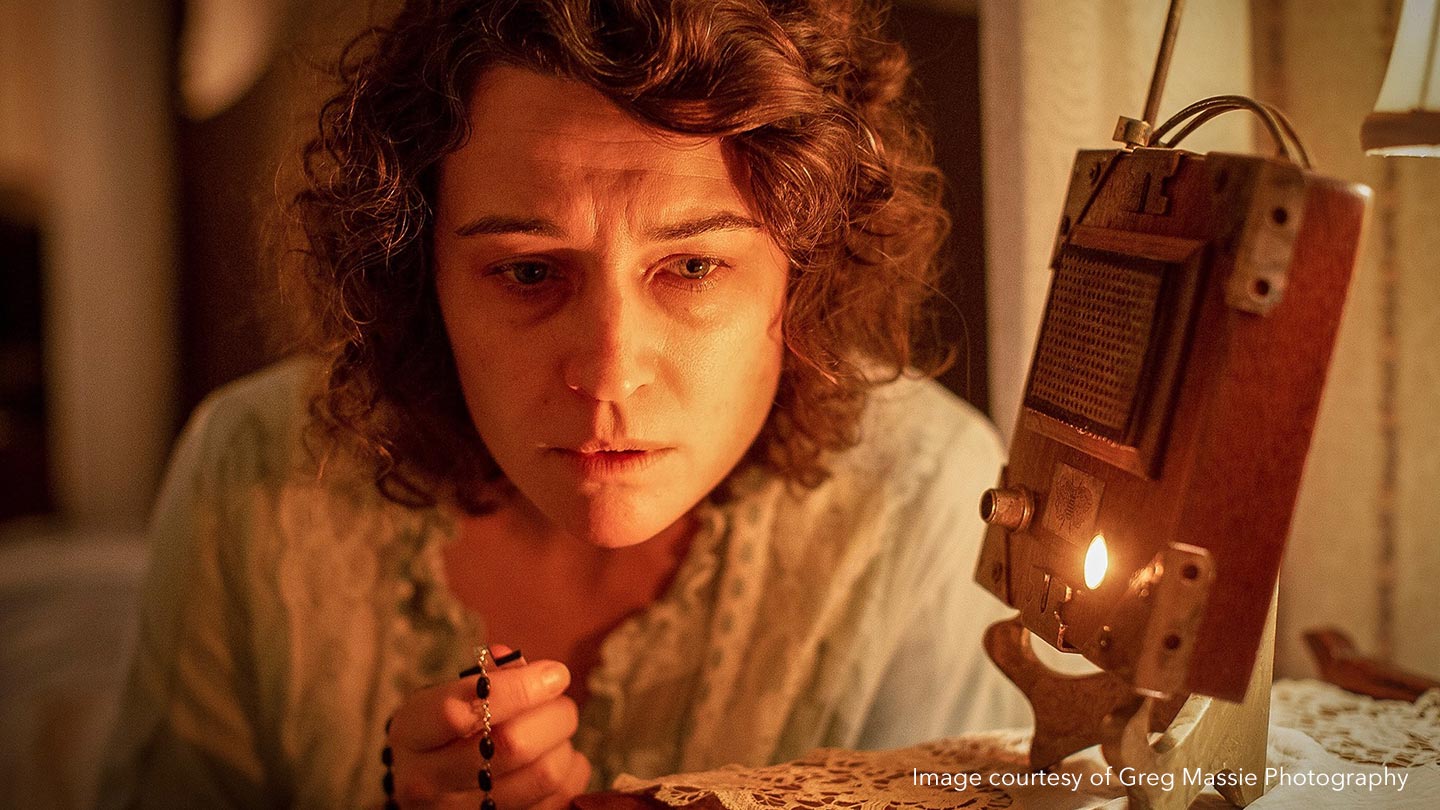 Q: What did you use Nuke on for Duérmete Niño?
A: All the compositing for the short film was done in Nuke. From the invisible effects done by Pixel Perfect in Mexico to the creature compositing by Ollin VFX. The title shot of the film comped by Luis Almazan at Barnstorm VFX was also a big Nuke highlight.
Q: Do you use Nuke for all of your projects? What do you particularly like about it? Do you use Nuke Studio as well?
A: Yes. Nuke has always been the composting software of choice for all the studios I've worked for in the past, for my own personal projects and the compositing courses I teach online. My experience with Nuke Studio has been brief but I would like to incorporate it more in my editorial workflow in the future. 
Q: What is your favorite feature in Nuke? Why?
A: Every tool in Nuke serves its own purpose, but I find the Smart Vector toolset a very powerful feature that I use quite often for look development purposes in my projects. It's a quick and effective tool for mapping textures onto moving objects. 
Q: Do you use Nuke outside of your work life? If so, could you give us some insight into how you use it? What do you use it for? Why? 
A: I find myself using Nuke in the editing process for slapping together a quick idea or keying and combining multiple plates. In most cases, I have to create editorial references for other artists or facilities working on my projects so Nuke has come in handy for these purposes. 
Q: Do you have any advice for aspiring artists in Mexico or other countries looking to progress their careers and work on big projects?
A:  Stay focused and hustle. Opportunities will find a way to come to you but you have to keep working on your craft and demonstrate that you are the best candidate for the job. 
Q: What are your thoughts on the global VFX industry and movement of talent? With more remote work, do you think this will change in the future? 
A: I really hope working from home will continue to be an option offered to artists, supervisors and production even after the COVID pandemic is over. I'm currently wrapping up a show under this system and it has been a really unique and pleasant experience. 
I go to the office twice a week and work from home the other three days of the week. This system has allowed me to have a more flexible schedule, save time commuting and spend more time with my children. Of course, WFH has some technical limitations at the moment but I'm hoping this will improve over time and the user experience will be the same as working in the studio.
Want to receive exclusive Nuke content to your inbox like this?