Creating Marvel Studios' Thor: Love and Thunder with Framestore
Image courtesy of © 2022 Marvel
Harnessing the power of Gods and thunder in the latest Thor installment

Screaming goats, Mjolnir and Stormbreaker, a female Thor and a guest appearance of Zeus—and all in under two hours? We wouldn't have believed it either until we saw Thor: Love and Thunder. Continuing on the story of the God of Thunder, this blockbuster was action-packed from start to finish. 
And like many great movies, behind the vast battle scenes and spectacular galaxies was a team of hard-working visual effects artists perfecting every shot of the epic film. Framestore, famed for working on projects such as Elvis and His Dark Materials, amongst many others, took on the momentous task of crafting this Marvel adventure. To help them, Framestore's VFX team turned to Foundry's own compositing tool, Nuke. 
"Nuke is core to the VFX pipeline at Framestore," Mark Braithwaite, Compositing Supervisor at Framestore. "It's fundamental, not just in compositing, but in almost all the steps in which images are managed, from ingestion of scans through to delivery of final frames. While all studios build their own extensions to Nuke, the application remains the same at its core, and therefore provides a familiar foundation from which compositing teams can be trained, and adapt to the unique challenges and scale of a show such as Thor: Love and Thunder."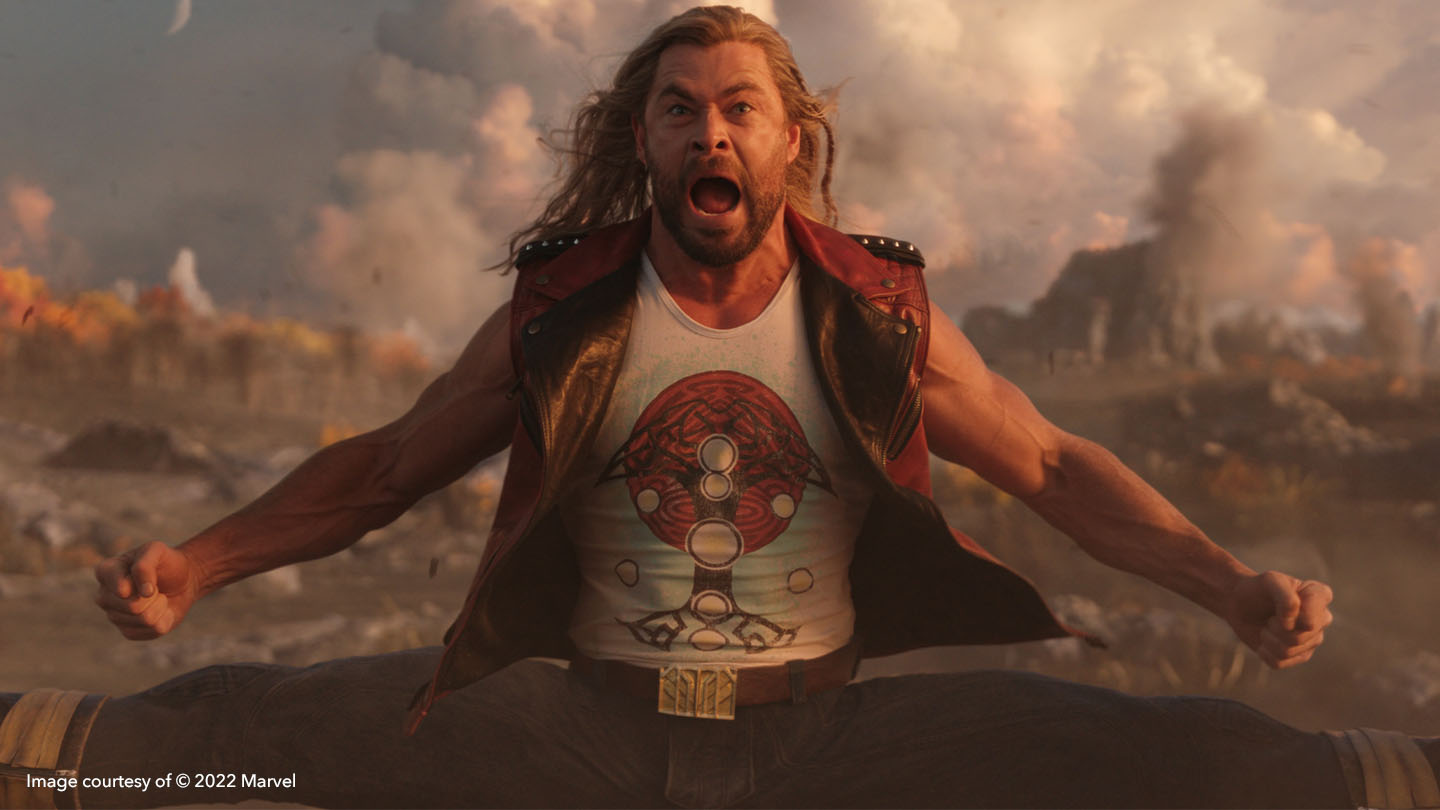 Crafting battles
Having worked on Marvel Studio shows like Ms Marvel and Doctor Strange in the Multiverse of Madness before, this wasn't their first time tackling a much-loved project. But that doesn't mean there weren't obstacles the team had to overcome. 
"Beyond making our sequences look spectacular, we were challenged by the volume of shots that required blockbuster-quality composites," Mark tells us. "As we pushed to make sequences such as our heroes' fight with Zeus' Spartans exciting right to the end, we needed a compositing tool that allowed artists to work collaboratively. The ability to share tools, techniques, script snippets and more allowed us to keep shots in sync as we raised the bar sequence wide."
The battle sequences also proved to be a challenge for the team. For the Indigarr battle, the main challenge was the number of elements that made up a single shot. On average a shot would have makeup fixes, Indigarrian faces, CG hero characters and background crowd, Environment and DMP work, digi-doubles, some chroma key elements, falling ash and embers, Hoverbikes and Booskans, laser beams, explosions, smoke, dust trails, a super reflective and refractive temple, lightning, vehicles destruction and more.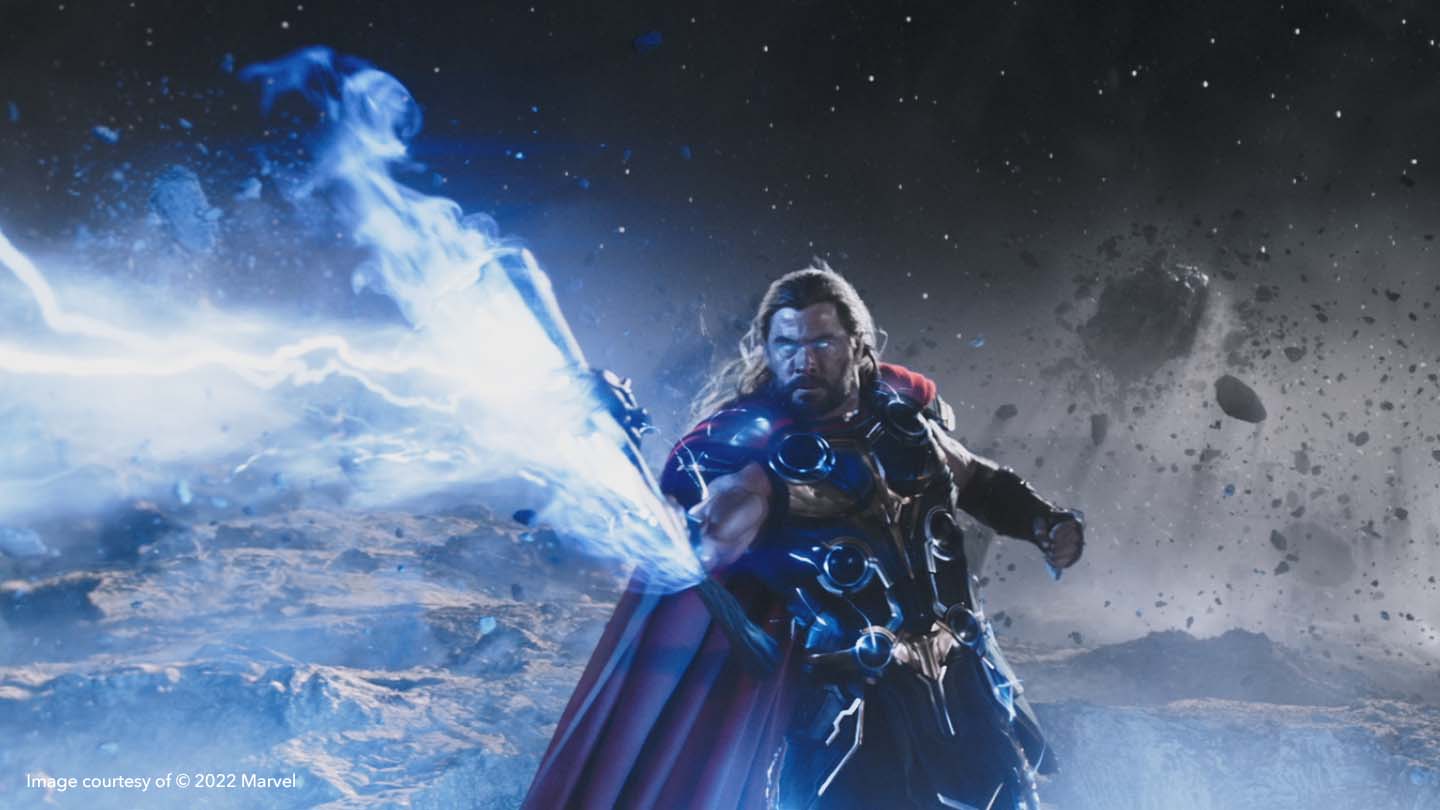 "Being super organized and efficient in terms of templates and automation was key to the delivery of the project and made the sequence feel action-packed and very alive in every single frame," Ivan Sorgente, VFX Compositor at Framestore, explains. "Sam Osborne (Lead Compositor), Patrick Burke (Compositor) and I would have a daily sequence review to make sure all the renders and elements correctly flowed into the sequence, and that a good amount of breathing room was left for the viewer to fully digest the action and the dialogues."
Mark continues: "Nuke's node-based approach to compositing was essential to the development of workflows that allowed us to deliver complex shots for sequences in Omnipotence City and Zeus' Golden Temple. The modular templates we built, and would frequently edit, allowed work to be copied between shots and were key to maintaining consistency across sequences as they developed." 
The advanced battle sequences weren't the only complex part of this project. The Framestore team also created over 1000 crowd assets. "These were applied with a mix of different clips, so we could create multiple variants using the same actions," Prashant Nair, CG Supervisor at Framestore, tells us. "Applying the mocap and providing to the Layout team to dress the shots with these crowds with time offsets and some with props to create variants. These were seamlessly blended with the plate characters."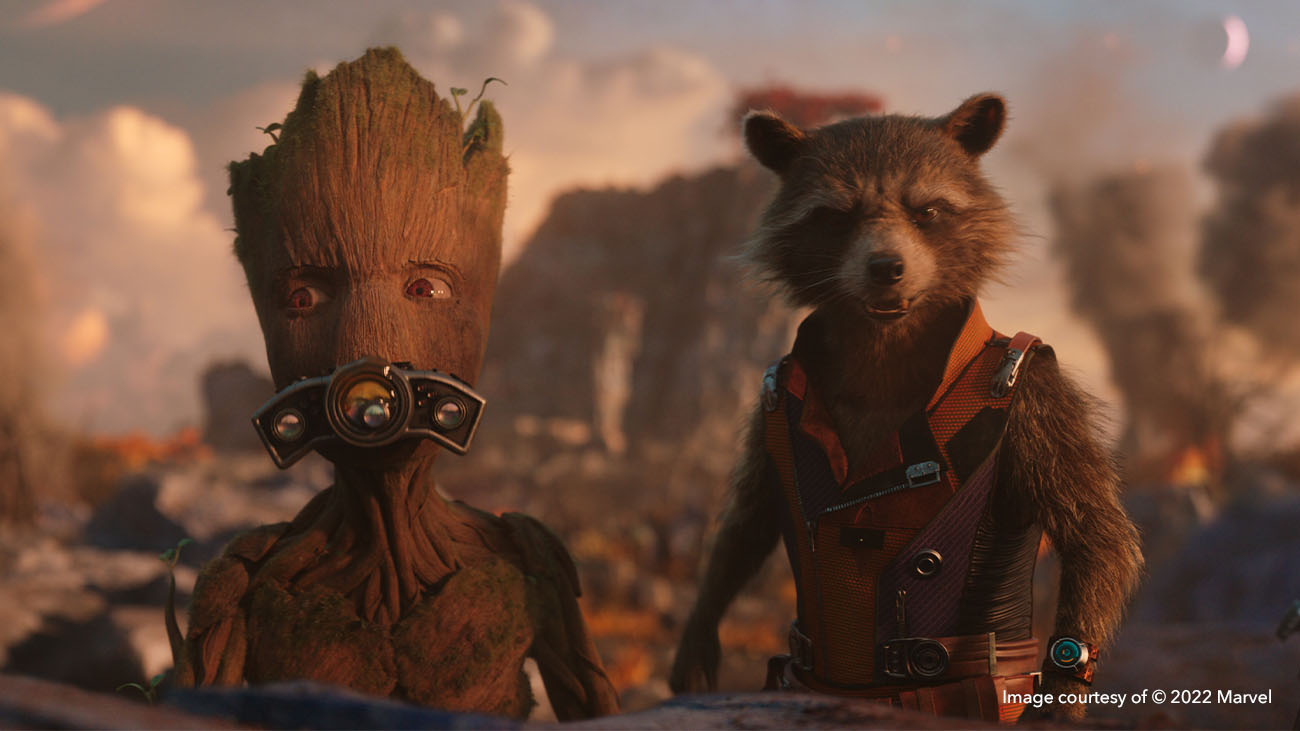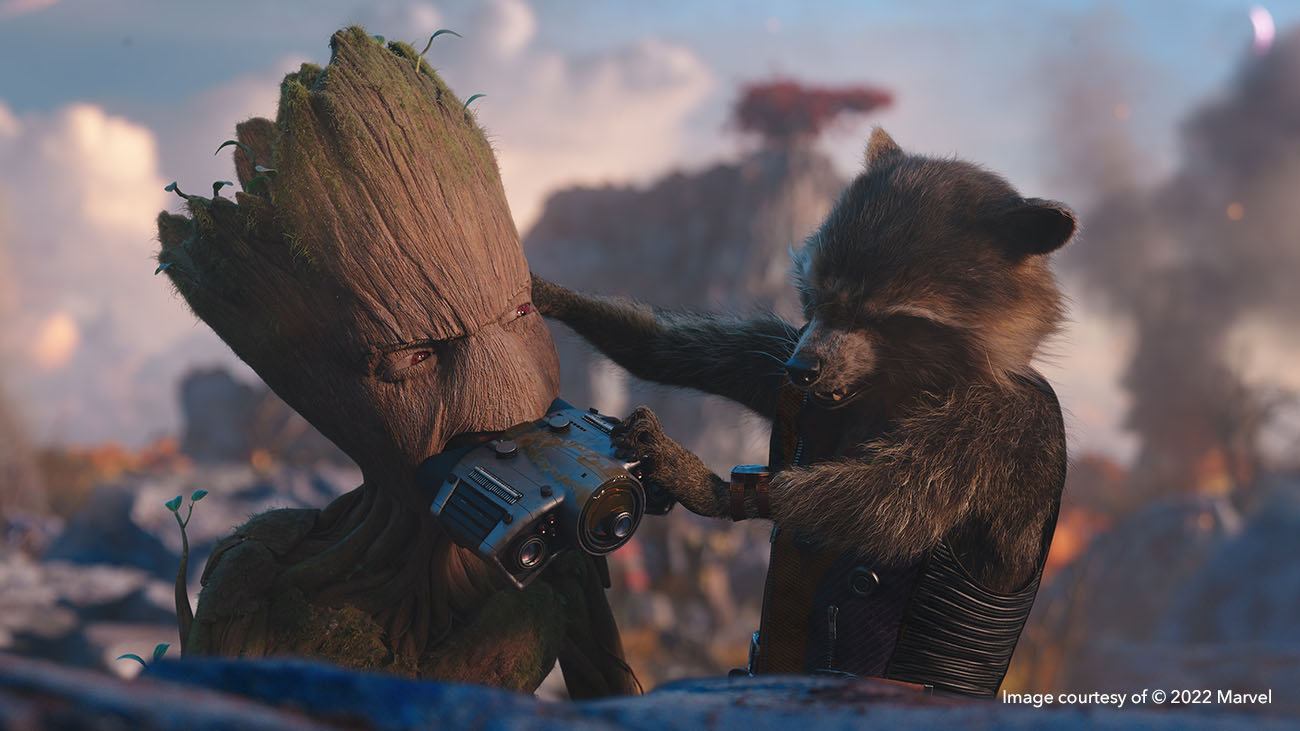 To Asgard and beyond
Given the complexity and the sheer number of elements and layers that each shot featured, Nuke's deep compositing tools allowed the team to remain flexible and iterate on shot components without frequent CG re-renders. Being able to manipulate data in 2D and 3D was also a huge benefit to the team.
"Jumping from a Deep based image to a 2D multilayered one, back to a 3D one, for then outputting a 2D one once again, that we can then convert into geometry, etc. It's such a smooth process that it currently has no rivals. It unlocks a new way of looking at pixels and allows near 360-degree experimentation," Ivan explains.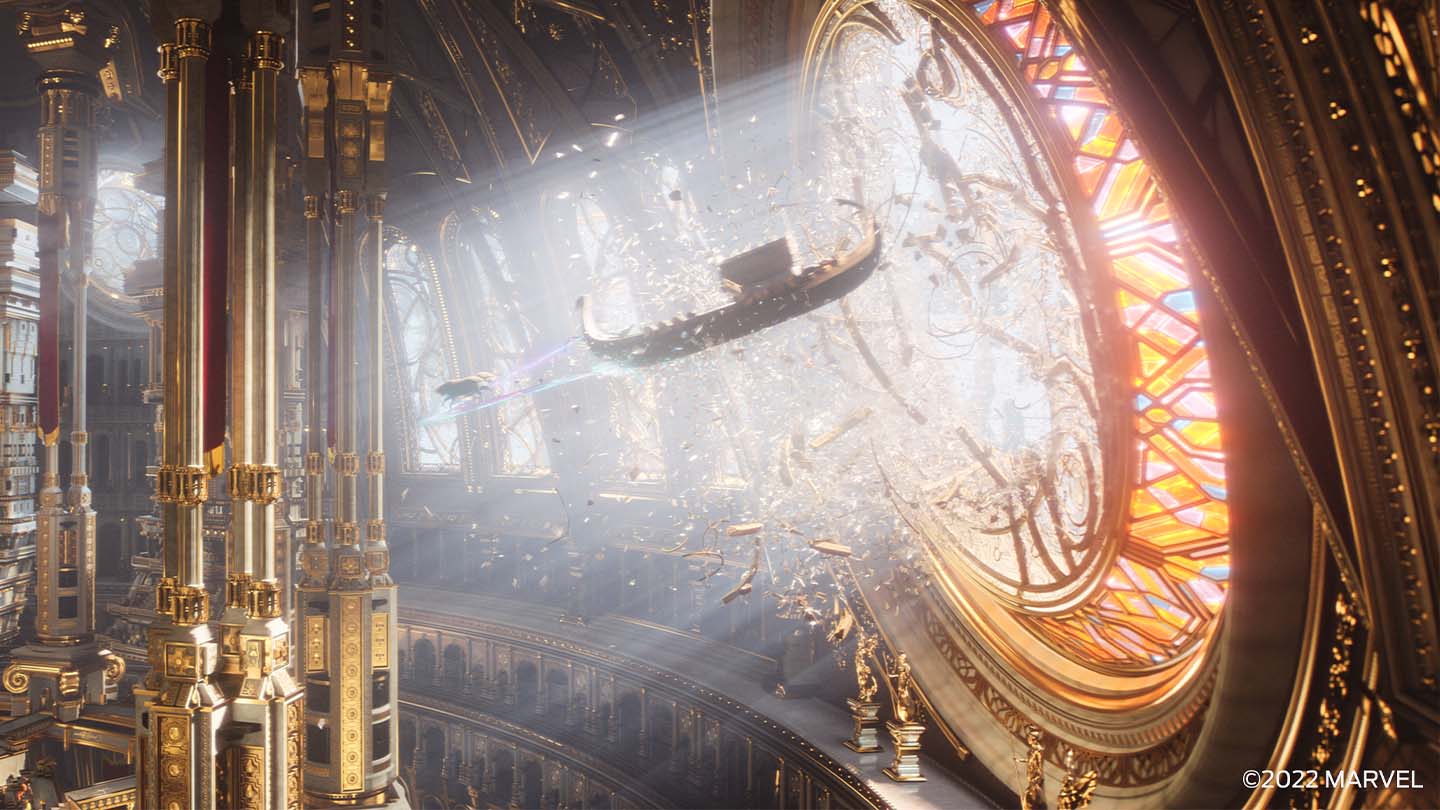 The team also created their own bespoke tools to help them further tackle the complexities and achieve different effects on the project. "The most memorable would be the geo-tracker-based face replacement which was used to procedurally manipulate the face of the Indigarrian to make them more alien-like," Ivan tells us. 
"I would say that the hero feature [of Nuke] was definitely the particle system," Ivan continues. "One way or another during the Indigarr Battle, all the shots ended up with at least one particles simulation, we procedurally used the particles to generate falling ash and embers, and lasers from the Booskan defense, missile and plasma bolts coming from the Indigarrian temple, lightning and their interaction with the ground. We've used a combination of Nuke native particles, BlinkScript, alembic point clouds generated in Houdini, and animation triggers to correctly time and animate everything to the action."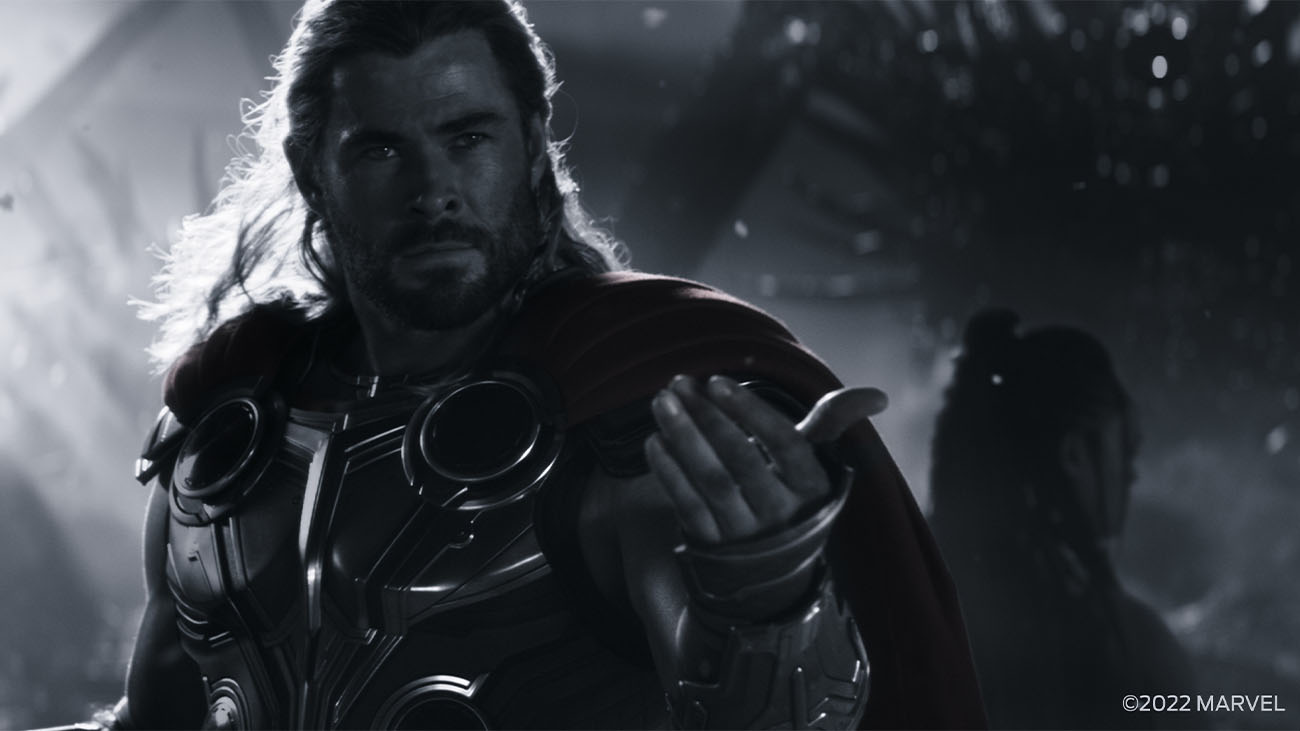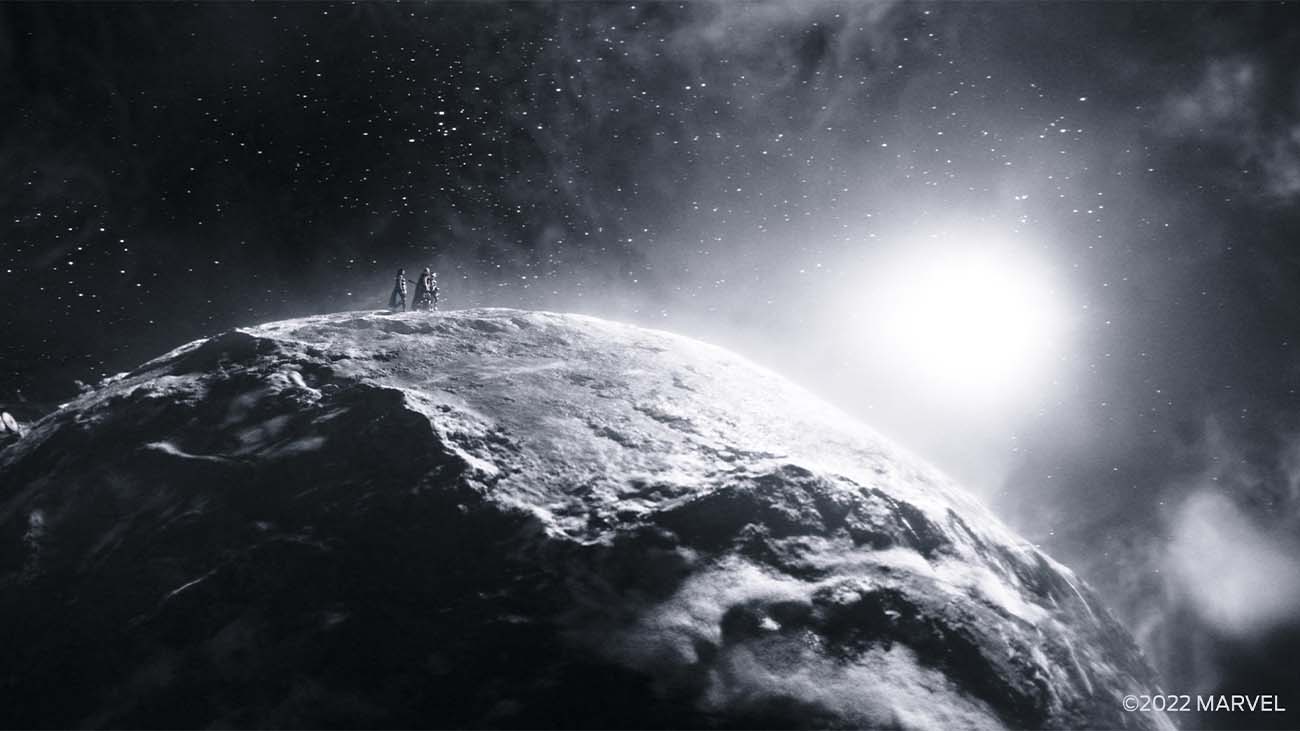 Marvel-worthy VFX
Armed with Nuke, the amazing artists at Framestore excelled in creating an epic fantasy that we've come to expect of Marvel Studios.
"Nuke at its core is an extremely precise calculator, the way the data is handled and the relatively easy way to build an entire pipeline that revolves around it makes it such a unique piece of software. How we use it to pull data from the other departments, procedurally change the look of entire sequences, create photorealistic composites, and provide the clients with a multitude of output types and channels for DI/Stereo is so beautifully advanced and simple at the same time, that it makes it the preferred weapon for the visual effects industry."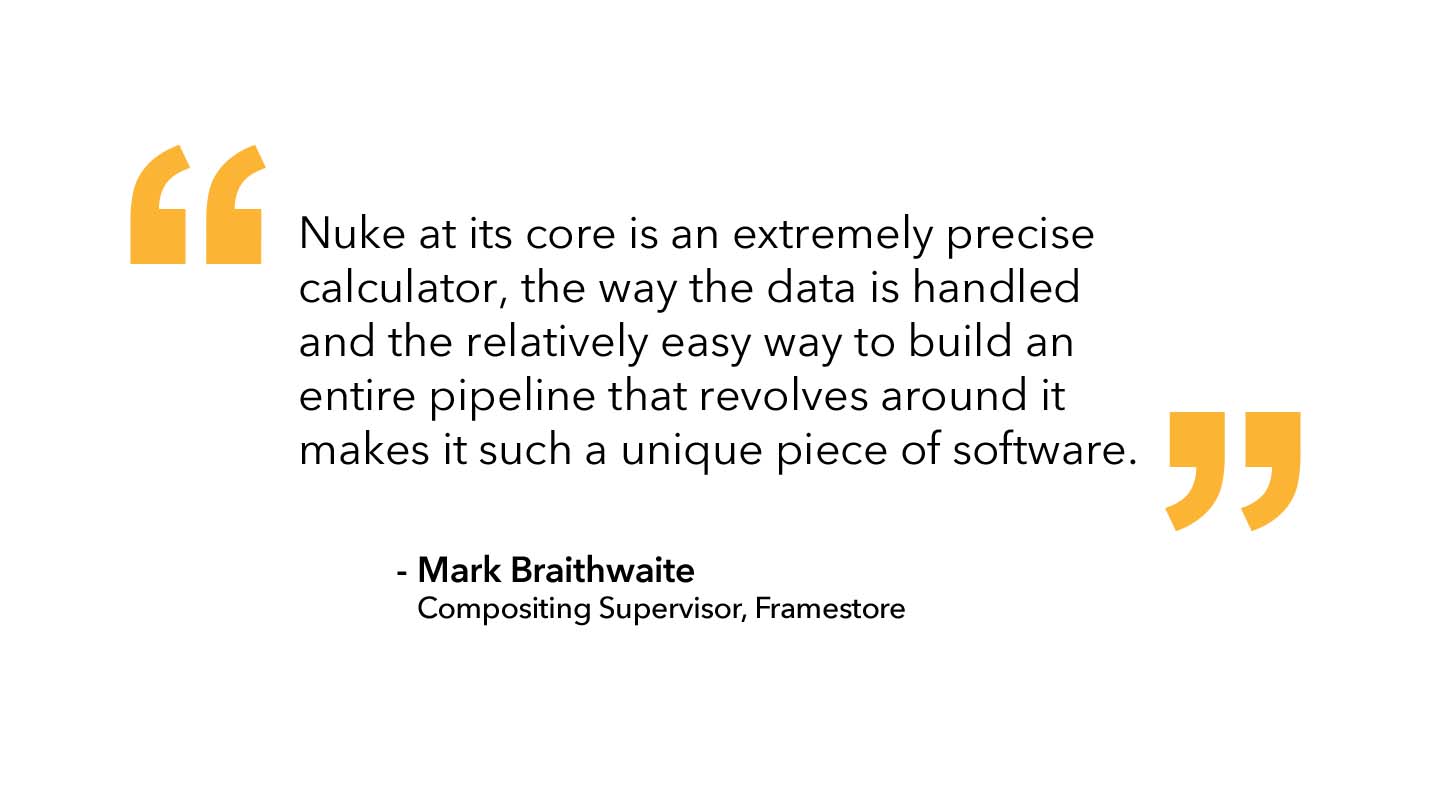 The team even got a chance to experiment with some of the Nuke features released in the Nuke 13 series. 
"Halfway through the project, right after Nuke 13 got released, we tried, just as a proof of concept, to train a machine learning model based on our final Indigarrian face replacement. I'd collected all of the source plates and final comp and I left my workstation to train using CopyCat over a weekend. The results were very promising, definitely something I will keep in my back pocket for my next shows!"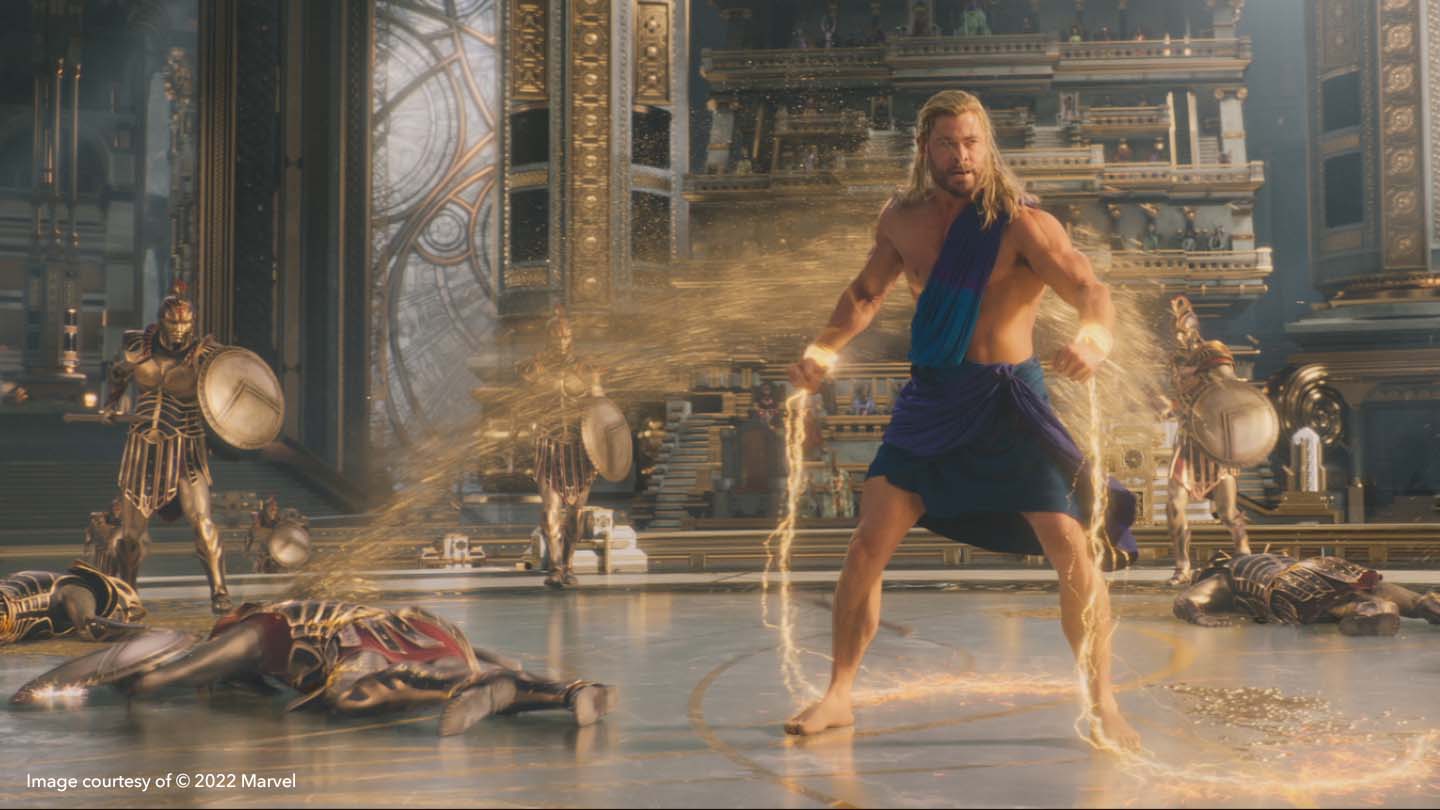 Experience the tool used on Marvel Studios' Thor: Love and Thunder