Shaping the lighting artists of the future
© UTS Animal Logic Academy
UTS ALA is taking the education world by storm
When we last caught up with Animal Logic Academy (ALA)—part of the University of Technology Sydney (UTS)—was only a year in and their students had just completed their first project using Katana: The Color Thief. Since then, UTS ALA has established itself as one of the leading VFX academies, inspiring budding young artists from around the world.
We chatted with Daniel Flood, Technical Lead, and some of his students at UTS ALA to discuss how they've permanently established Katana as part of their pipeline, and their latest project Bounty Hunter—a short animation about a space bounty hunter who becomes out of his depth when he finds an unexpected bounty. 
Hunting for success
Bounty Hunter was different from the types of projects UTS ALA had done previously. It had a greater shot count, more locations and assets, fur, hair and cloth simulation, as well as being the first project to adopt a sequence-based lighting workflow. With more shots per lighter and an increase in similar or repeated shots, it was clear it was the best approach for the job.
"It was the first time we had a project big enough to warrant sequence-based lighting," Daniel Flood, Technical Lead at UTS ALA, tells us.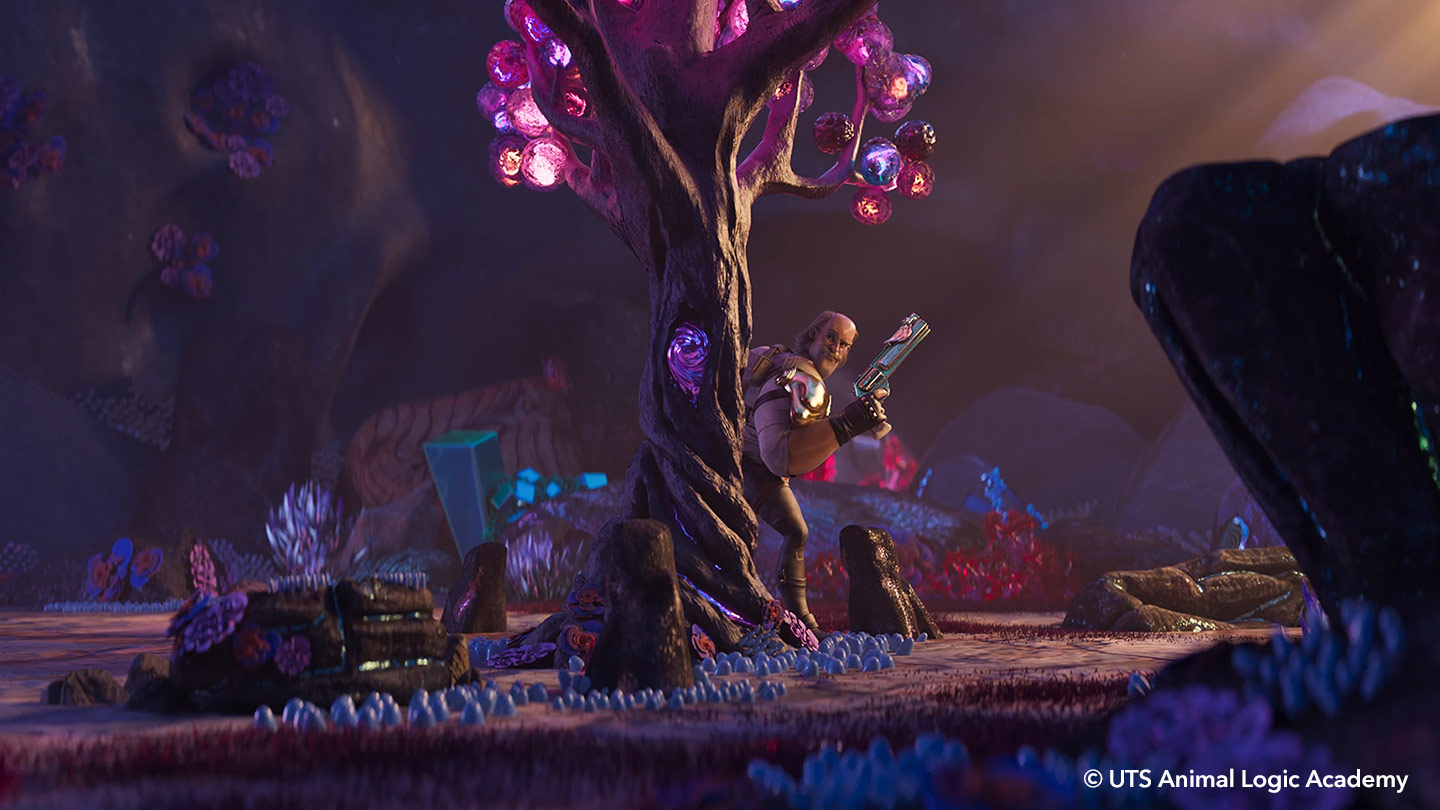 The team at UTS ALA devised a system whereby the students could all use the same project template on a sequence, and then branch off their shots using local graph state variables. 
"This allowed us to considerably reduce the number of nodes in our projects and made it very easy to replicate a lighting setup on one shot into similar shots," Daniel continues. 
"I personally feel sequence-based lighting is a process students benefit from early exposure to, as it's so much more efficient than a conventional workflow where you have one project file per shot," he adds.
Having Katana as part of this workflow proved to be highly beneficial, and helped the students keep to their tight production schedule, as well as tackle any challenges head-on.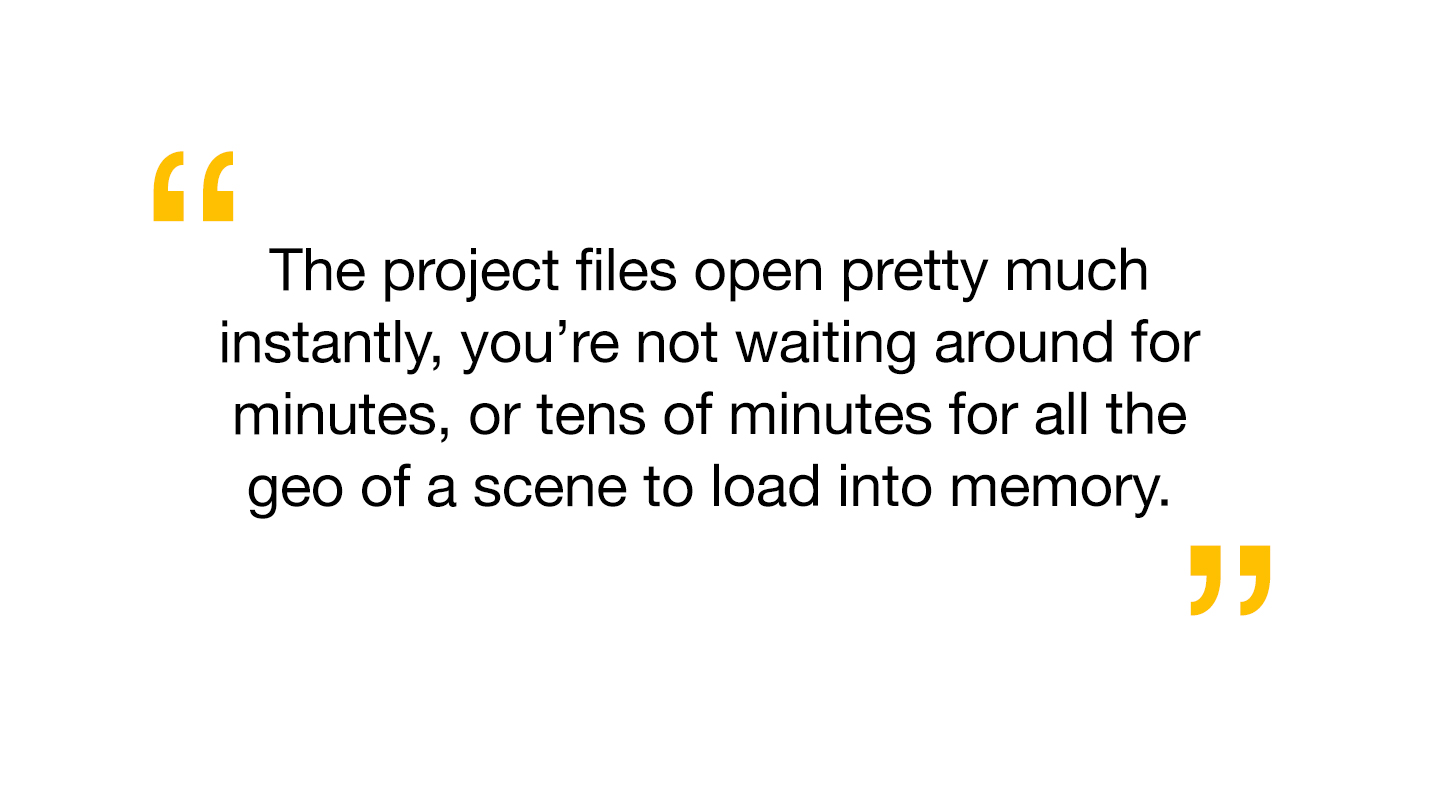 For Aaron Brien, 3D Generalist on Bounty Hunter, he found appreciation for Katana's dynamic loading and the workflow efficiencies it presents: "The project files open pretty much instantly, you're not waiting around for minutes, or tens of minutes for all the geo of a scene to load into memory."
"You can also prune highly detailed and complex scenes down to just their fundamental geo to rapidly test and evaluate different lighting setups," Aaron continues.
"Plus, the node-based non-destructive workflow [of Katana] eases the iterative process to implement changes quickly," Javier Amador, Modeller and Lighter, adds. 
The UTS ALA team also created an automated render system using Katana, USD and their asset resolver, Turret—their custom asset resolve software—that would render any shot with the latest assets. This proved to be a huge benefit in automating QC renders before lighting. 
Alongside this, having industry-standard software like Katana as part of the workflow allowed the students to master a program they'd be using once they've graduated. Matched with the studio environment that UTS ALA has set up, it gives the students the hands-on experience they need while also allowing them the freedom to experiment with new and exciting tech. 
"It's a good way for us, as students, to be aware of how we can integrate the newest software within industry pipelines," Sebastian du Toit, Head Surfacer on Bounty Hunter, tells us. "It allows us to feel more confident with utilizing the latest features of new programs as they release."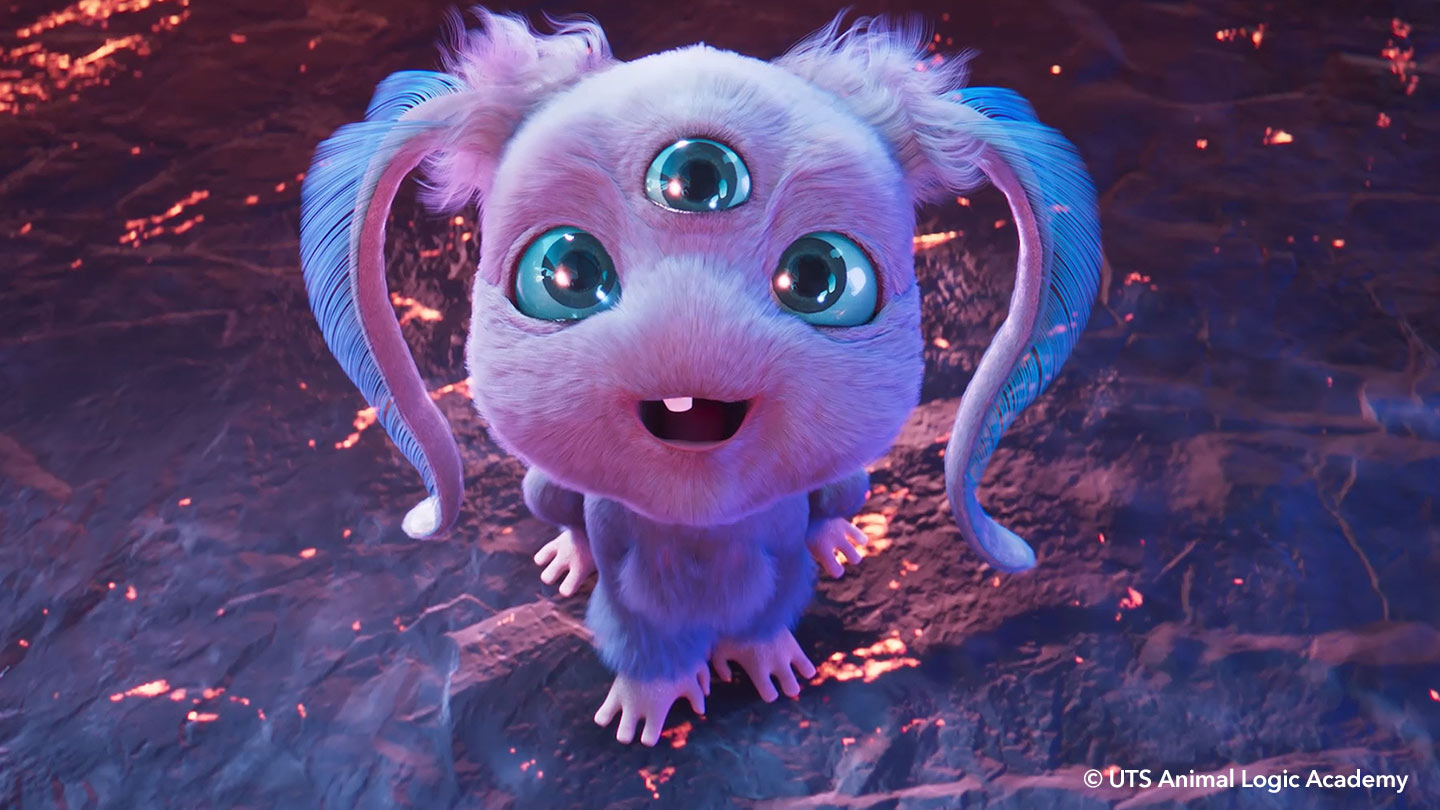 Keeping on top of deadlines 
As with every production, the students faced obstacles along the way, which largely came from the short time frame and the large volume of shots they had to complete. But it was nothing they couldn't handle: armed with Katana, they set about conquering the challenges.
"In Katana, it's possible to put networks of nodes into groups, and to expose parameters from within the network as group parameters," Naomi, Surfacing and Look Development Artist, tells us. "This creates a more user-friendly way to interact with the shader network without having to dig deep inside, and by distributing them as Katana macros, these crystal shader networks became more accessible and easier to use."
"We had a lot of unique materials in the project such as crystals and goo, which require a lot of research and development to get the appearance right," Seb tells us. "Being able to use live rendering from Katana allowed a much more streamlined process of experimentation among artists and allowed us to have a much wider variety of unique feeling objects that interacted with the light in interesting ways."
The project's workflow also consisted of a sequence level light rig, which could be overridden by gaffer nodes per shot. Thankfully, this workflow scaled well and reduced the overhead of adding extra shots. Katana was also on hand to help, allowing the students to quickly light shots with the sequenced-based rigs.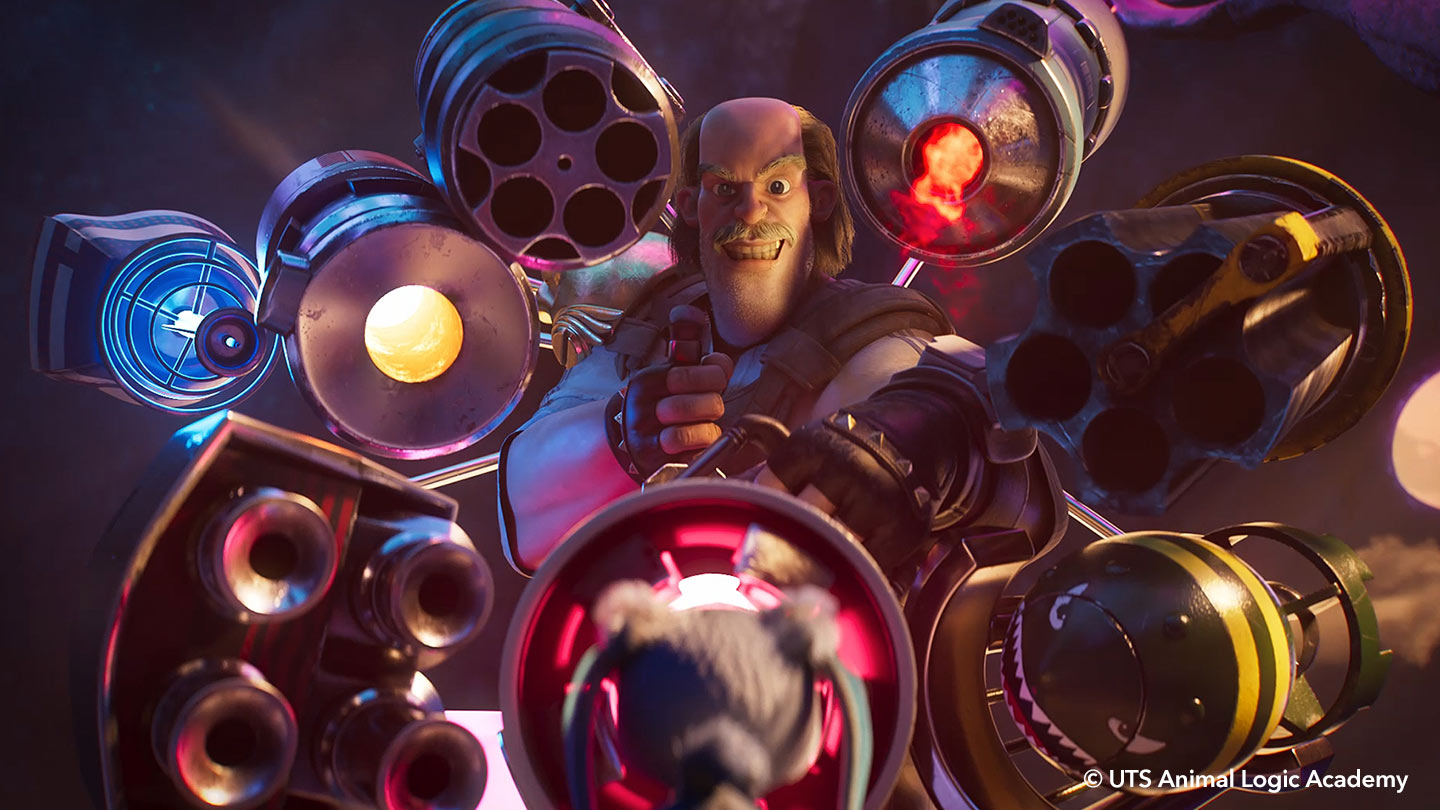 "The ability to make light rigs that the entire team could pull into their shots helped us with time and also with any errors in rendering that may have occurred due to illegal color values in materials and surfacing that came across too shiny," Jess Lyon, Art Director for Bounty Hunter, tells us.
"If it wasn't for the ability to work in a sequence-based context, I don't think it could have been completed in time," Daniel Flood, Technical Lead, adds. "From my prior industry experience, I had a strong sense of how well Katana can scale, and how productive lighters can be with it."
Mastering USD workflows
USD and its implications for the VFX industry is a hot topic on everyone's lips. UTS ALA has incorporated USD into their workflows from very early on using their custom software, Turret. This allows the students to build USD scenes with references that are queries, rather than hard-coded file paths. 
Alongside this, the use of shot USD descriptions made the move to a sequence based workflow easier. Using Katana's graph state variables, the team could pull through the correct shot USD base on a local GSV. This allowed the students to light shots in the same Katana project without concerning themselves with shot geometry. 
This USD workflow played a huge part in how the students worked with Katana on Bounty Hunter.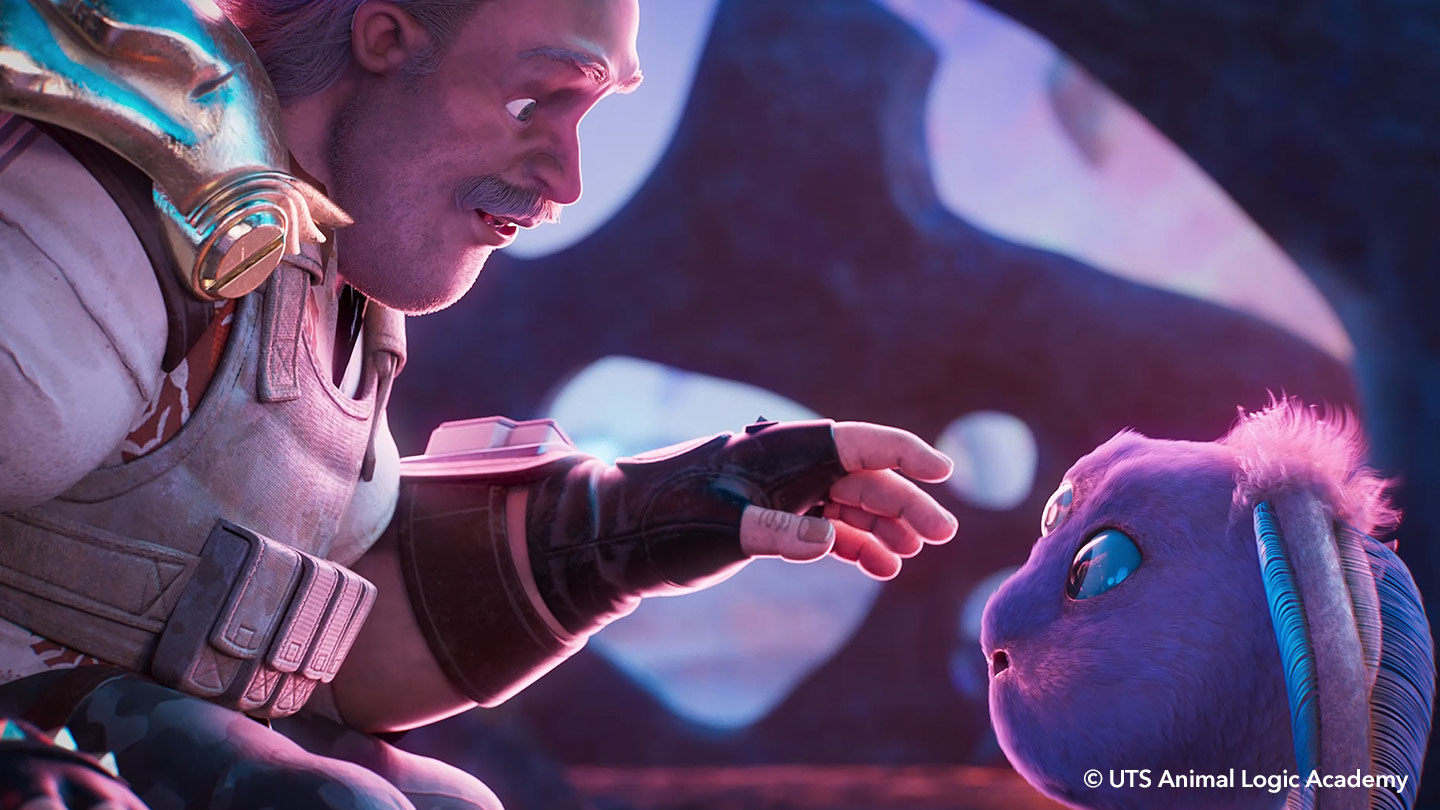 "Being able to import USDs—sets, characters, and VFX—meant that everything could be easily put together in lighting teams and we could focus on lighting the sets instead of constantly having to update the models," Jess tells us.
Naomi adds: "[Using Katana with USD] also meant that different departments could work concurrently and work could easily be updated."
UTS ALA also adopted USDShade, meaning the students were able to lookdev their volumes in other software using Renderman nodes, and then publish them as USD. The lighting artists could then use Katana's USD plugins to inspect and override any of these if necessary. Having the students publish their shaded assets proved to be a huge time saver, which was a massive benefit considering the limited timescale of the project.
Plus, it meant that UVs of Models could be updated on the spot without affecting the rig or animation, meaning the artists had fewer issues with other departments. It also streamlined the process of creating highly detailed portfolio pieces, as the student could easily swap out assets with alternative versions and show the work that had been done on them.
Empowering budding artists
One of the outstanding aspects of UTS ALA is the experience and knowledge it provides its students with. They graduate with the tools and skills they need to take their first steps into the VFX industry and land the role of their dreams. 
For Bounty Hunter, this was no different. 
The students had to learn how to juggle shots under production deadlines and how to work in a collaborative workflow that emphasizes on sharing and reusing. It also gives them the opportunity to master industry-standard tools like Katana, gearing them up for a studio work environment.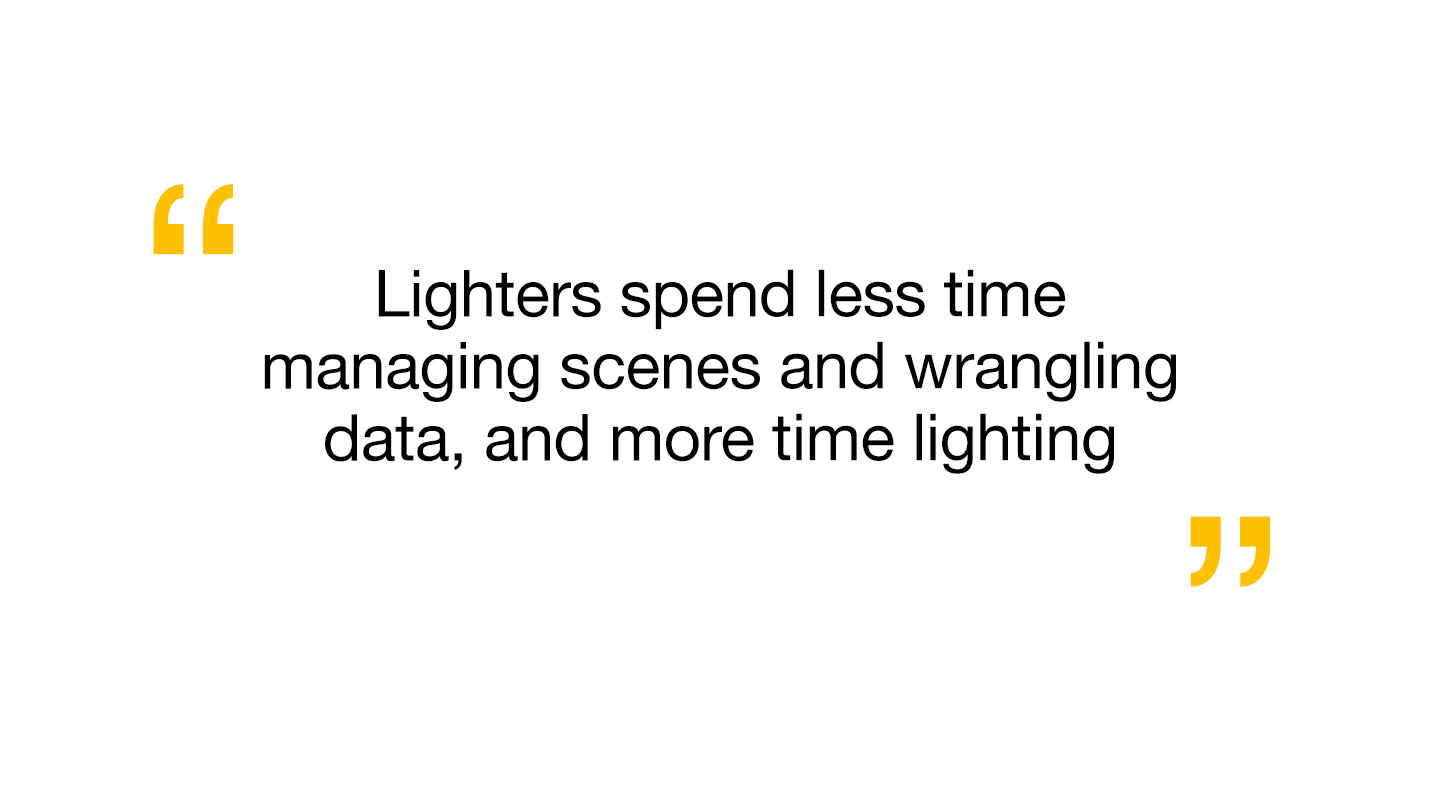 "With Katana, we're able to get students to a point where they're proficient enough to deliver a decent volume of high-quality work in a timeframe that I don't think other tools can match," Daniel tells us. 
"Lighters spend less time managing scenes and wrangling data, and more time lighting. The macro system is a really great way for students to make shared tools, the user interface for it is very simple and intuitive," Daniel continues. 
UTS ALA does incredible work to ensure that their students are ready for the industry, and it's clear that they have a great deal of appreciation for what they've been taught.
"What Animal Logic Academy does well is mould their graduates with their existing, but individual skills, into people who understand how to effectively use these skills in a team," Naomi tells us, and Jess agrees.
"It's run like a studio, with a focus on teamwork as well as being very practical," Jess adds. "Plus, the students get portfolio work out of it, which they've all worked on together. It would be great to see more places like this."
UTS ALA puts an emphasis on the importance of working in a big, interdependent team, where there's challenges and expectations as well as people depending on you to get the work done. 
A step towards the future
Overall, it's clear to see that this partnership between a university and an animation studio has been a huge success, perfecting the balance between the academic and the professional studio environment. It gives students and artists who want to work in the industry the tools and training they need to succeed. 
If you're a budding artist, Daniel Flood leaves us with some wise words of wisdom: 
"Beyond needing a decent portfolio or reel, I would say you ideally want to study somewhere that serves as an introduction to industry in terms of expectations, processes and people. The importance of the networking and teamwork side of breaking into the industry is often overlooked I think." 
"The advice I give to my students is try to find a role you're really captivated by, if you're lucky enough to find a role you really love, you have a good chance of out-competing someone who is just doing it to make money. And that's a process of discovery really, what you start out thinking you want to do is often what you really enjoy doing. "
Start your own lighting and look development journey and discover all the UTS Animal Logic Academy has to offer or try your own hand today: