Artist Spotlight: Miguel Guerrero
Image courtesy of Miguel Guerrero
Film has always been a big part of Miguel Guerrero's life
From studying Film at Escuela de Medios Audiovisuales (ULA) to discovering a love for visual effects, nothing has stopped Miguel Guerrero from fulfilling his dream. Born in Mérida-Venezuela, Miguel's love of VFX sparked during his studies working on several short films and indie projects to refine his craft. 
It is this passion and initiative to learn that got his first VFX job at Lulomotion, a small animation studio that used to create short films and TV shows. From there, Miguel continued to thrive, entering and winning Foundry's Nuke Non-commercial competition in 2015 and going on to work as the Senior Nuke Compositor and Layout Supervisor at TheFridge.tv.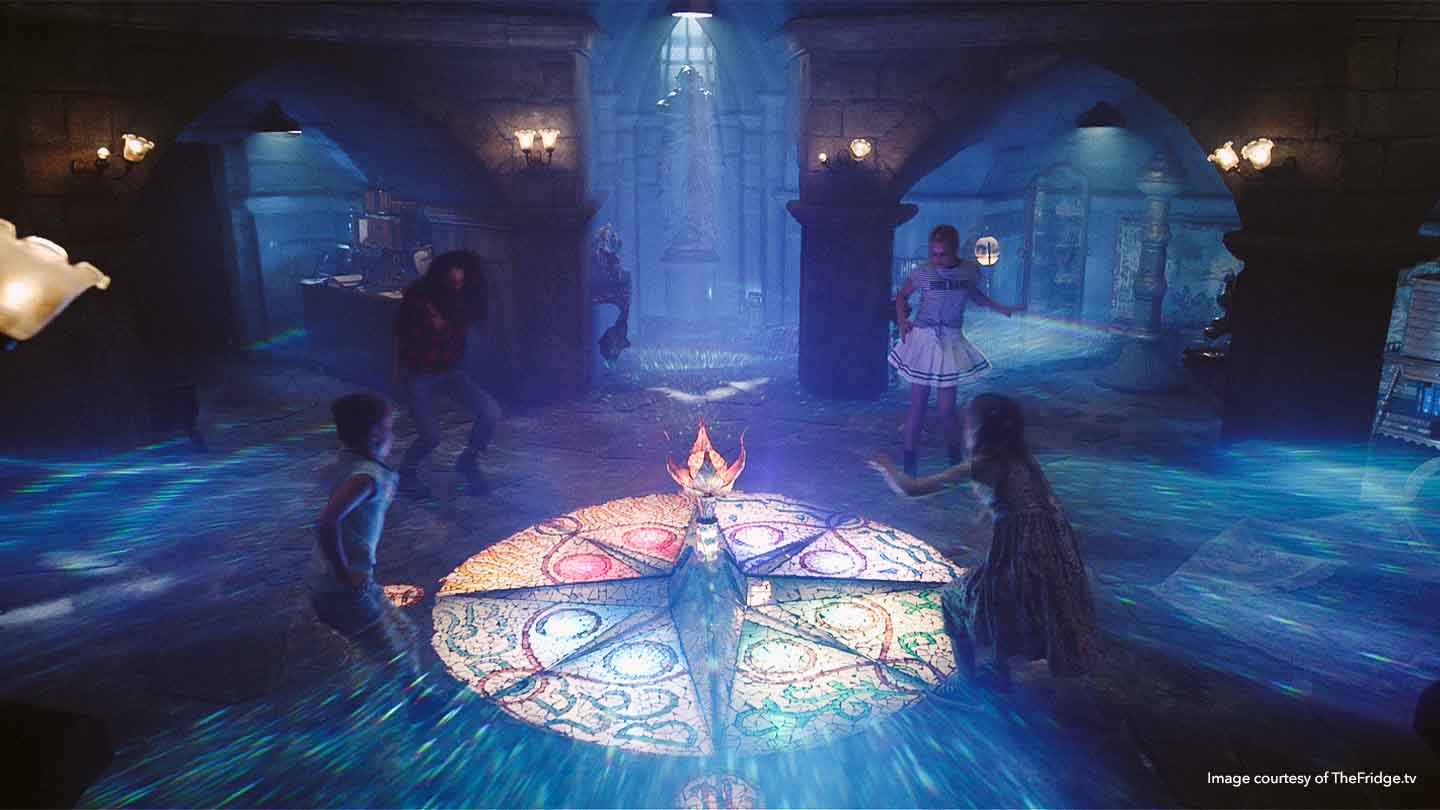 Now based in Brussels, Miguel has had the opportunity to work on many European projects such as The Banker of the Resistance, Sprite Sisters and All the Devil's Men. As well as creating awe-inspiring projection mapping installations for orchestral concerts such as A Midsummer Night's Dream (Hollywood Bowl L.A. 2015, Princeton University N.J. 2019, and Castell de Peralada Spain  2019) and The Creation (Disney Hall L.A. 2016) conducted by Gustavo Dudamel and interpreted by the Los Angeles Philharmonic. 
At his core, Miguel believes "in the power of storytelling as a tool for communication, connection and sharing of ideas," and this shines through all his work, whether it's his own short films or projection mapping. We caught up with him to discover the role Nuke plays in his VFX work and what he has been up to since 2015.
Q: Can you give some insight into your experience working with Nuke? How and when did you start learning it? Do you use it in combination with any other software?  
A: I was working at Lulomotion in Venezuela, we were looking into the best solution to tackle an upcoming animated short film that would combine stop motion characters on green screens with 2.5D digital backgrounds. At the time I had heard about Nuke but I never really tried it. So I asked the producers to give me a week to try it and decide if it was worth the switch from After Effects which was our default tool. 
I won't lie, in the beginning, I was scared about jumping into Nuke as I felt too comfortable working in After Effects, but soon I realized that Nuke was the perfect tool for our project and the learning curve was not hard at all. The node-based system and the full 3D view made a lot of sense for the project, so after a few days of trying it, we started using it and never looked back. Since then I've been using Nuke for most of my projects, sometimes in combination with Houdini and After Effects depending on the project needs.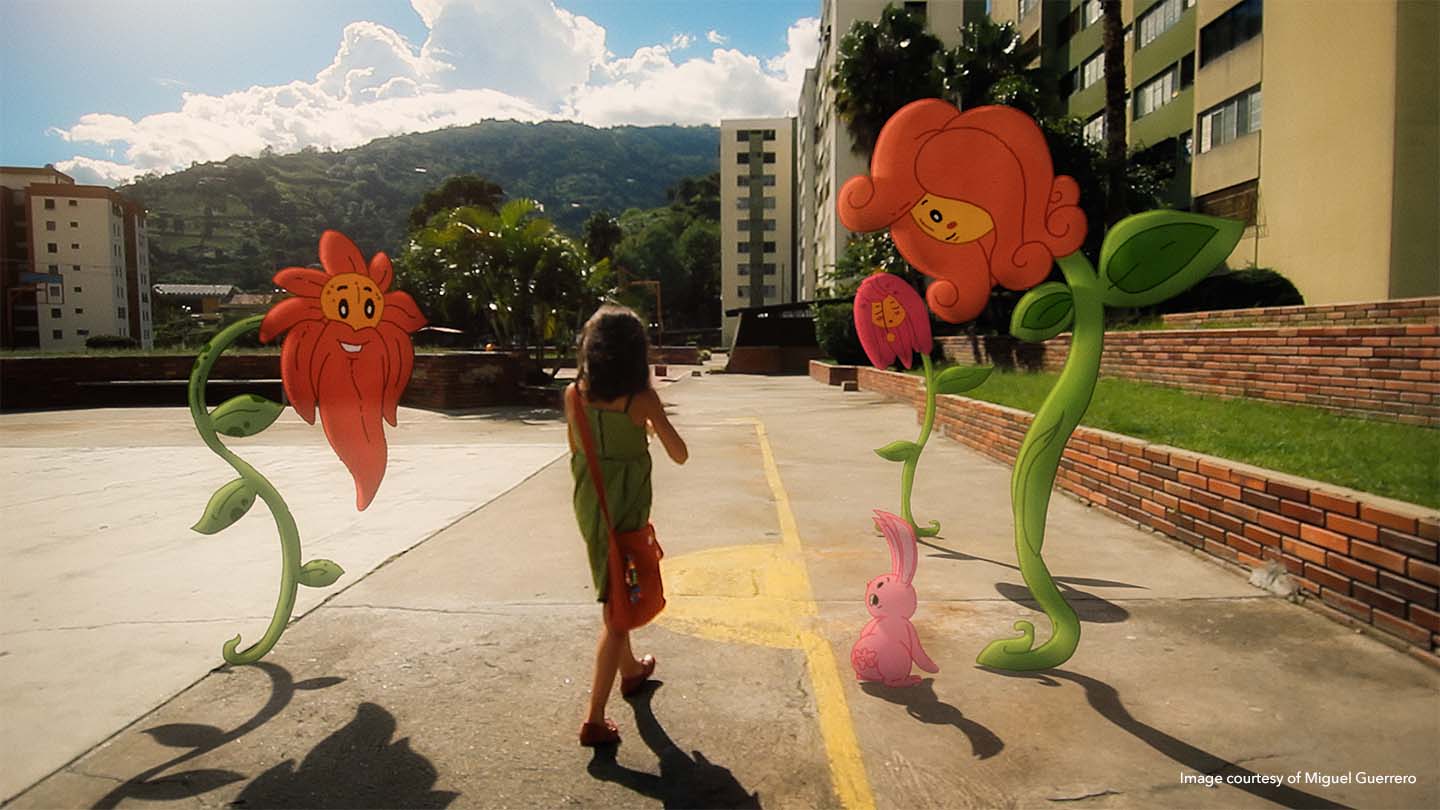 Q: Do you use Nuke for all of your projects? What problems does it solve?  
A: Nuke is the go-to tool for most of my projects. I use it in every stage of a project, from the initial concepts to the final image. I love the stability and how easy it is to iterate and create new versions. I must say once you start working procedurally there is no going back. 
Q: Since winning the Nuke Non-commercial competition in 2015, how has your work life changed?  
A: When I participated in the Nuke Non-commercial competition of 2015 my life was at a crossroads. Venezuela was facing a really bad economic crisis—and still is today—so I, like many Venezuelans, was worried about my future and looking into possibilities of continuing working my craft. After being one of the winners of the Nuke Non-commercial competition, I decided to apply and invest all my savings into doing an internship at The Fridge in Belgium which opened up many doors for me. 
Since then, I've had the opportunity to work on exciting European projects, and continue to create projection mapping installations for various concerts of the Los Angeles Philharmonic conducted by Gustavo Dudamel. Soon, I'm hoping to start directing my own projects again.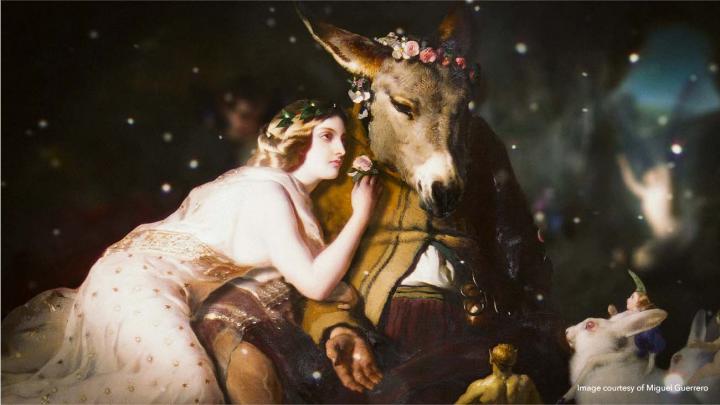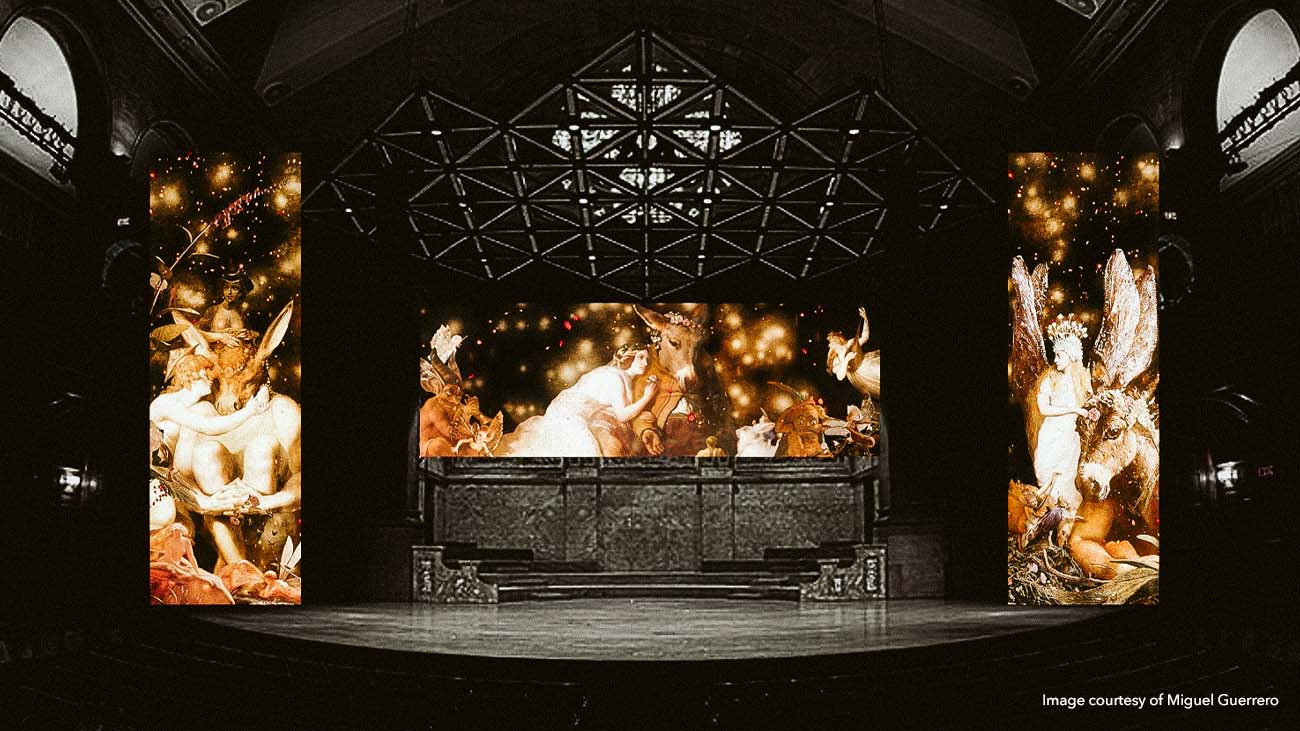 Q: Can you talk us through your work in projection mapping? Do you use Nuke on these projects? If so, how?  
A: For the projection mapping projects, I use a combination of After Effects and Nuke. I like creating the concepts and automating repetitive tasks in Nuke while doing the necessary motion graphics in After Effects. 
We took a free and creative approach for the design of the projections, looking at how to best represent the moment of the play and the emotions without being too obvious. This meant that experimentation was a vital part of the process. Being able to do quick iterations and come back if they didn't work is one aspect Nuke exceeds at. 
One particular technical challenge we face with projection mapping is different locations and surfaces. The resolution of the projectors varies between concerts but Nuke makes the transitions and adjustments a lot easier.  
Q: How does your work with projection mapping support any VFX work you do for films and TV?  
A: I feel it especially helps when I'm working on creative effects, like magic, particles, etc. But also when I'm trying to solve technical problems because it lets me see the tools from a more flexible point of view. I try to bring the same level of experimentation and quick iterations we use for the projection mappings to more conventional VFX work and I try to not see the tools as a one-case only solution.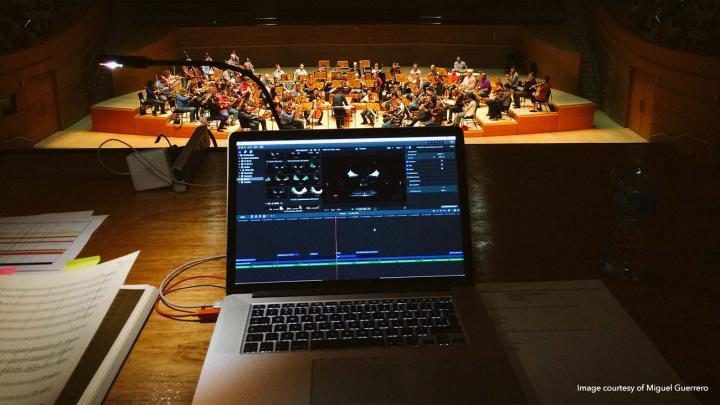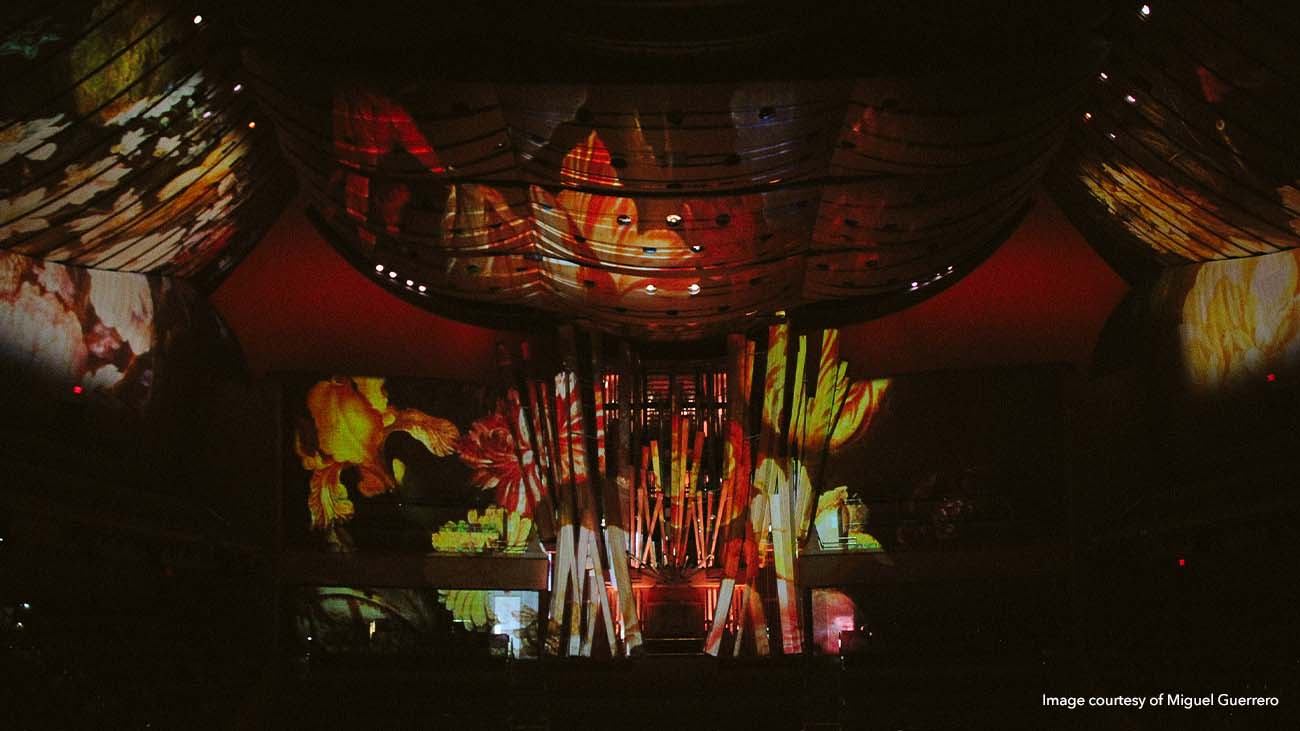 Q: What projects are you most proud of, and why? 
A: One of the great advantages of this craft is that I've had the opportunity to work on great projects with amazing teams so it's not easy to choose a few. 
I must admit that seeing the projections we created for the concert The Creation being projected inside the Disney Hall of LA accompanying the performance of the LA Phil was an incredible experience that I will never forget. 
Currently, at The Fridge, we're using Unity and its real-time capabilities to bring to life the feature film Journey to Yourland. I'm very proud of this one because it has faced us with lots of technical challenges and we have learned to appreciate the potential of real-time productions.
I'm also finishing a personal short film named Angela which is very special because it's a project that has grown with me and has been improving as I learn more. 
Q: Can you talk about some of the Nuke features you find most useful in your work,  and why?  
A: I use the 3D camera projection a lot. The particle system has saved my life many times and with the implementation of Smart Vectors, we have been able to achieve effects that were a lot more complicated in the past. 
I must add, working in the 3D viewport and compositing 2.5D effects and animations is an essential part of my work. 
Q: Are there any upcoming features you would like to see in Nuke in the future?  
A: I'm excited to see the implementations of machine learning that could help to reduce time when doing repetitive tasks. I said the particle system has saved my life but it does need to be more stable and controllable. 
I haven't tried it yet but the new Hydra viewport looks promising!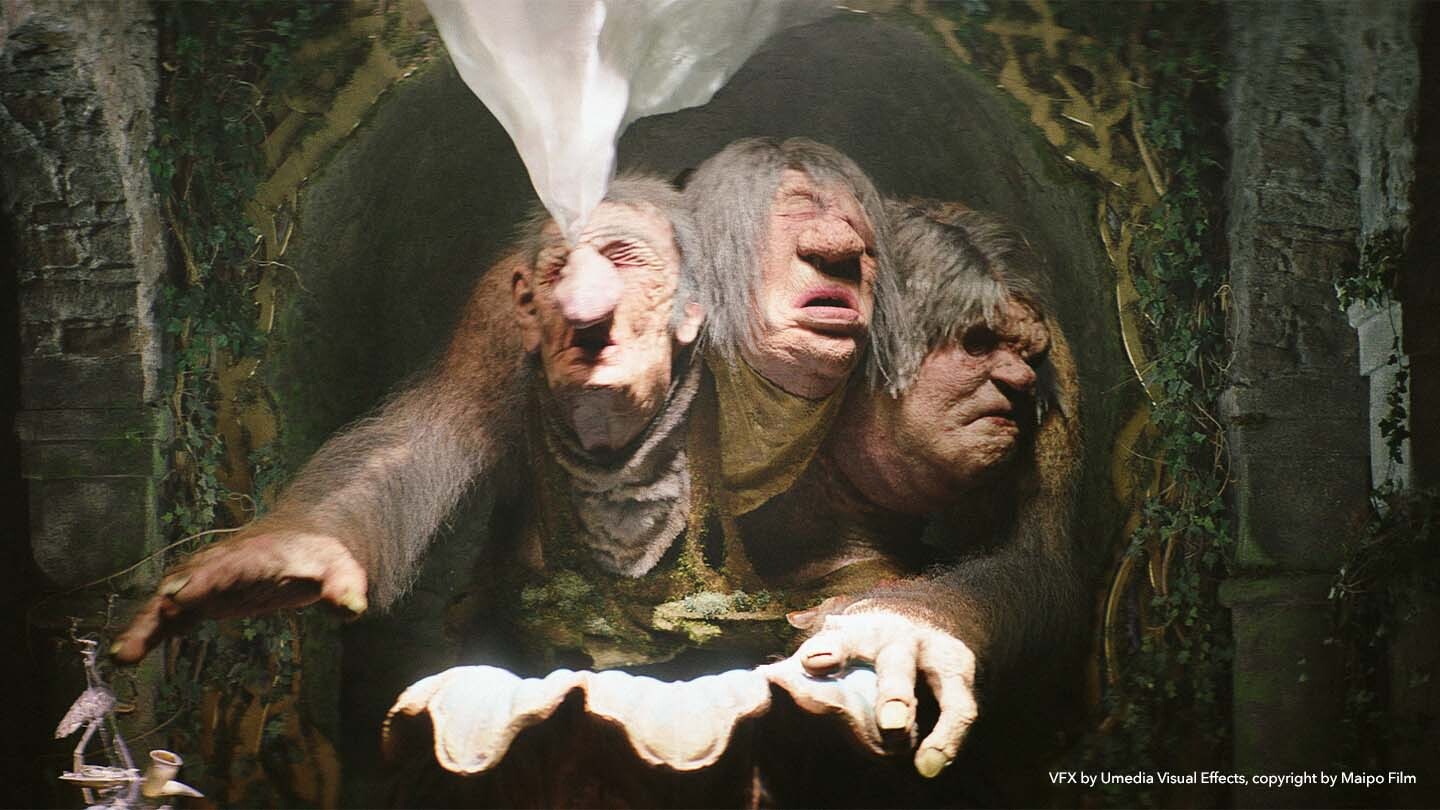 Q: Do you have tips and tricks for burgeoning artists looking to invest in Nuke for compositing?  
A: Well, Nuke it's the standard tool in the industry so learning to use it is a must for anyone wanting to do VFX. 
I'm a big fan of the Non-commercial version as it allows new artists to learn and get familiarized with Nuke without worrying about a trial period. Then there is the Nuke Indie license which is perfect for freelancers starting to work on commercial projects. 
Today is easier than ever to learn Nuke, there is a lot of documentation and great tutorials online. When I started using Nuke I already had some experience working in After Effects so I looked into specific Nuke tutorials for After Effects users and that eased a lot the transition.
Q: Do you have any wider tips for artists looking to break into the VFX industry?  What type of opportunities should artists be looking for? 
A: Be a sponge. Absorb all possible knowledge about the industry and study every day. This industry moves fast and it's driven by technological advances so try to keep yourself up to date. 
Learn the fundamentals right because then you will be able to translate and take advantage of that knowledge if you ever need to switch software or roles during your career. Try to understand the inner workings of the tools instead of just using them. While you learn, show your progress online and apply for internships at your favorite studios. 
Q: Are there any upcoming trends in the industry and compositing that you're particularly excited about? 
A: I'm particularly excited about seeing what new artists will be capable of achieving using machine learning and real-time render tools. The use of game engines to relight actors or to preview environments on set is a great step forward. 
Although these are two different approaches I'm all in for photogrammetry libraries and procedural modeling. Any tool that helps us create 3D worlds faster and increase production value at the same time is welcomed.
Follow in Miguel's footsteps and start your compositing journey today.