A Brief History of Nuke
With a history of over 20 years, Nuke® has long established itself as the industry-standard toolset for compositing, editorial and review. With the recent release of Nuke 12.1, it seemed only fitting to look back at where it all started, and at the journey Foundry has taken over the years. We caught up with Bill Spitzak, the original author of Nuke at Digital Domain, Simon Robinson, co-founder and Chief Scientist of Foundry, and Christy Anzelmo, Director of Product - Compositing and Finishing, to uncover the story of Nuke.
A graduate of both the Computer Science program at MIT and USC School of Cinematic Arts, and with several years of software development already under his belt, Bill was perfectly placed in the early 90s to become one of the pioneers of the still adolescent CG industry. At Digital Domain, the creative team were using a command-line script-based compositor to handle the more laborious work, alongside their expensive and—at the time—fixed-resolution Flame and Inferno systems. In 1993, Bill started to develop a visual, node-based version of the system, and Nuke as we know it today was born; it was quickly put to use on films such as True Lies, Apollo 13 and Titanic.
Meanwhile, in a garage somewhere in England, Simon Robinson and Bruno Nicoletti were forming The Foundry, later rebranded as Foundry, in 2017. Both came from computing backgrounds, with Robinson studying Computer Science and Engineering at the University of Cambridge, and Nicoletti receiving a Bsc in Computer Science and Mathematics, at the University of Sydney. Together, they poured their love of post-production and visual effects into creating plug-ins for Flame and Inferno. 
Simon Robinson remembers, "Being software people in London just when digital effects really started to take off was great; all we wanted to do was get together to do more stuff."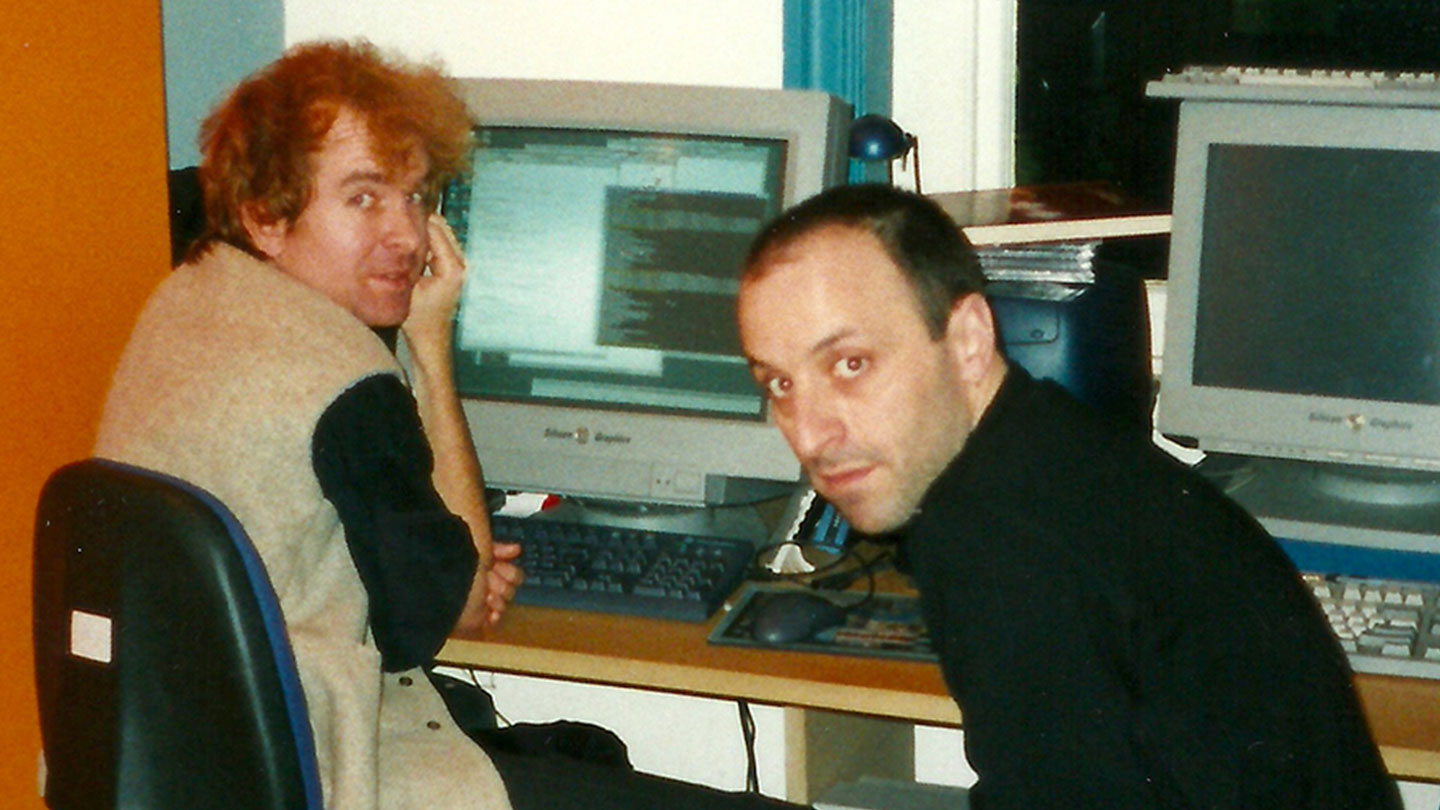 For the next five years or so, Foundry and Digital Domain marched on in parallel as the industry matured, and visual effects became increasingly essential to the success of films at the box office. In 2002, Nuke was honored with an Academy Award for technical achievement. "I think everybody was pretty happy about that," says Bill, although he adds that having to make a speech "caused some panic."
In 2007, Foundry took over the development of Nuke from Digital Domain. Foundry were looking for a software platform of their own, having reached the technical limits of what they could achieve purely through plug-ins. 
"We'd all been aware of it for a while, and knew it was highly regarded," recalls Simon. "It looked like a fun way to expand what we did, and to further our interest in continuing to do 'more stuff'."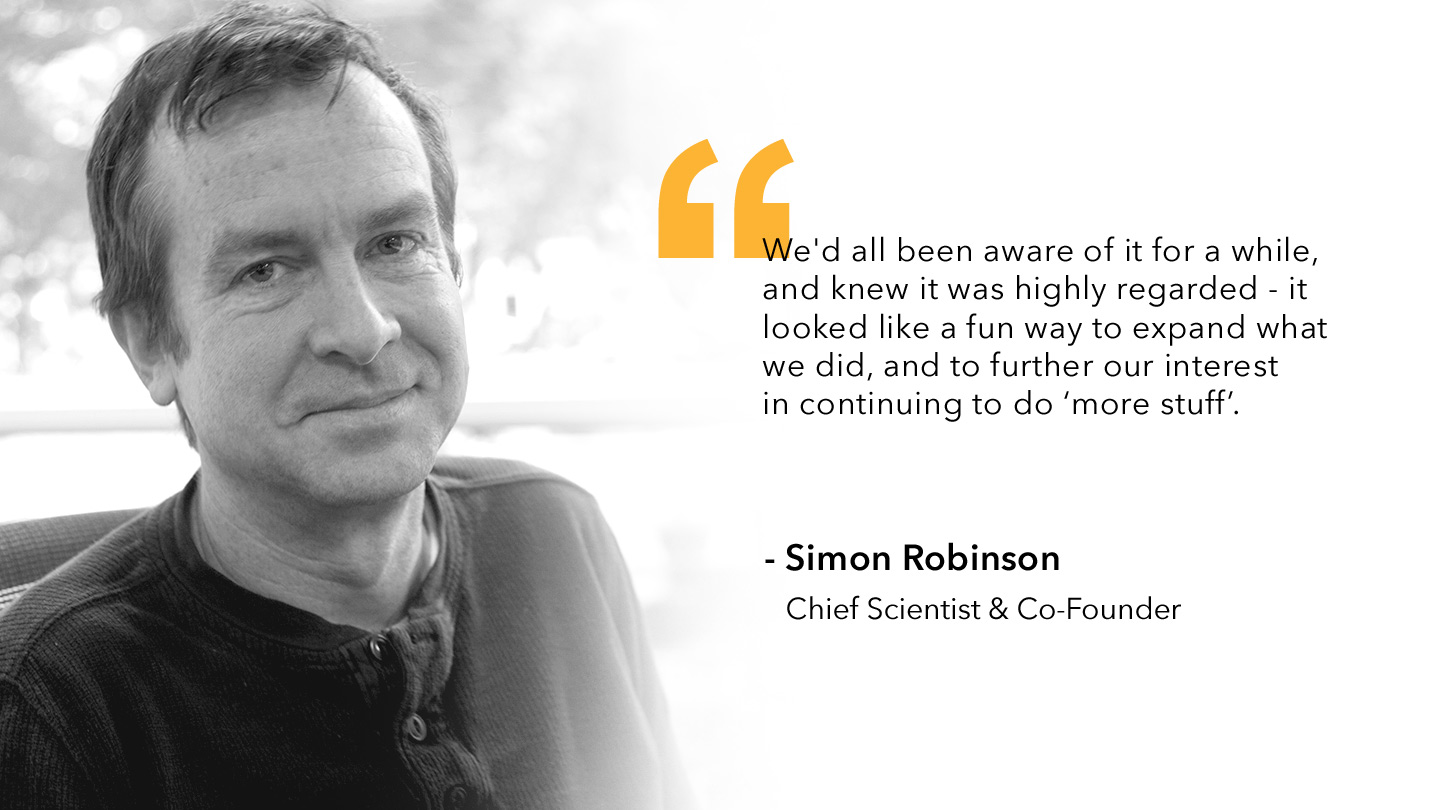 Throughout the next few years, starting under the guidance of product manager Matt Plec, Nuke improved in leaps and bounds, as Foundry added hundreds of new features—including a built-in camera tracker, denoise, deep compositing and stereo tools—and extended its core with Python, Qt, 64-bit and multi-platform support. It was soon a standard fixture in film pipelines across the globe.
In 2010, Jon Wadelton became Nuke's Product Manager. Having joined Foundry in 2007, after being tempted over from his native Australia, he began working as Lead Software Engineer and later became Foundry's CTO in 2015. That same year, Nuke expanded its range to include NukeX®, which combined the core functionality of Nuke with an out-of-the-box toolkit of exclusive features. Many of these drew on Foundry's core image-processing expertise which had proven so valuable in the plug-in market, including Foundry's own Academy Award winner, Furnace.
Under Jon's guidance, the Nuke family continued to grow, with the addition in 2012 of Hiero®, Hieroplayer® and Nuke Assist. In 2014, in tandem with the Nuke 9 release, Foundry introduced Nuke Studio®—a collaborative VFX, editorial and finishing solution which sits at the top of the Nuke range. Nuke Studio was the result of countless hours of work from the Nuke team and a big step in helping to improve VFX editorial and review workflows.
And it didn't stop there.
The team proceeded to work tirelessly to ensure the Nuke family continued to keep ahead of an ever-changing industry. In 2015, with Christy Anzelmo becoming Product Marketing Manager (and later Director of Product for the Nuke family), Foundry introduced Nuke Non-commercial, a free, functionally limited version of Nuke, followed shortly by the launch of Nuke 10 in 2016. This release saw a focus on performance and stability improvements across the Nuke family, alongside the introduction of the Smart Vector toolset in NukeX. Later that year, Foundry also introduced Cara VR, a plug-in toolset for VR 360° videos. 
Then in 2017, Nuke 11.0 was released and with it, the return to 'point' feature releases. The Nuke 11 releases introduced Live Groups, a more performant deep compositing API, extensions to the SmartVector toolset and numerous other improvements in Nuke Studio and Hiero including GPU accelerated disk caching.
The next few years proved to be monumental for both Nuke and Foundry. 
2018 kicked off with Jon Wadelton, Jerry Huxtable, Senior Software Engineer and Abigail Brady, former Principal Software Engineer, receiving Scientific and Engineering Awards at the Academy Awards, recognizing their significant contributions to the architecture and extensibility of Nuke. Bill Spitzak and Jonathan Egstad also received awards for the visionary design, development and stewardship of the Nuke compositing system. 
For the past decade, Nuke has been an integral part behind-the-scenes of all the Oscar's VFX winners, and the awards given to the Nuke team are testament to this. 
"It's an honor to be recognized by The Academy, and testament to the capabilities of Nuke as a high-performance tool for artists. The brilliant team working on Nuke continues to push the boundaries of what the tool is capable of, supporting artists as they bring their incredible ideas to life," Jon Wadelton comments.
Then in 2019, Nuke 12.0 was released, introducing the next set of Nuke releases. It saw improvements to performance and UI interactivity, as well as an updated playback engine in Nuke Studio and Hiero, integration of Cara VR into NukeX and new Edge Extend and Inpaint nodes in Nuke, along with many other improvements across the whole family.
To top the year off, Nuke was awarded the Netflix Post Technology Alliance (PTA) product designation. The PTA program is designed specifically for technology partners, including software and hardware developers of tools, which are used in the post-production and delivery of Netflix Original productions.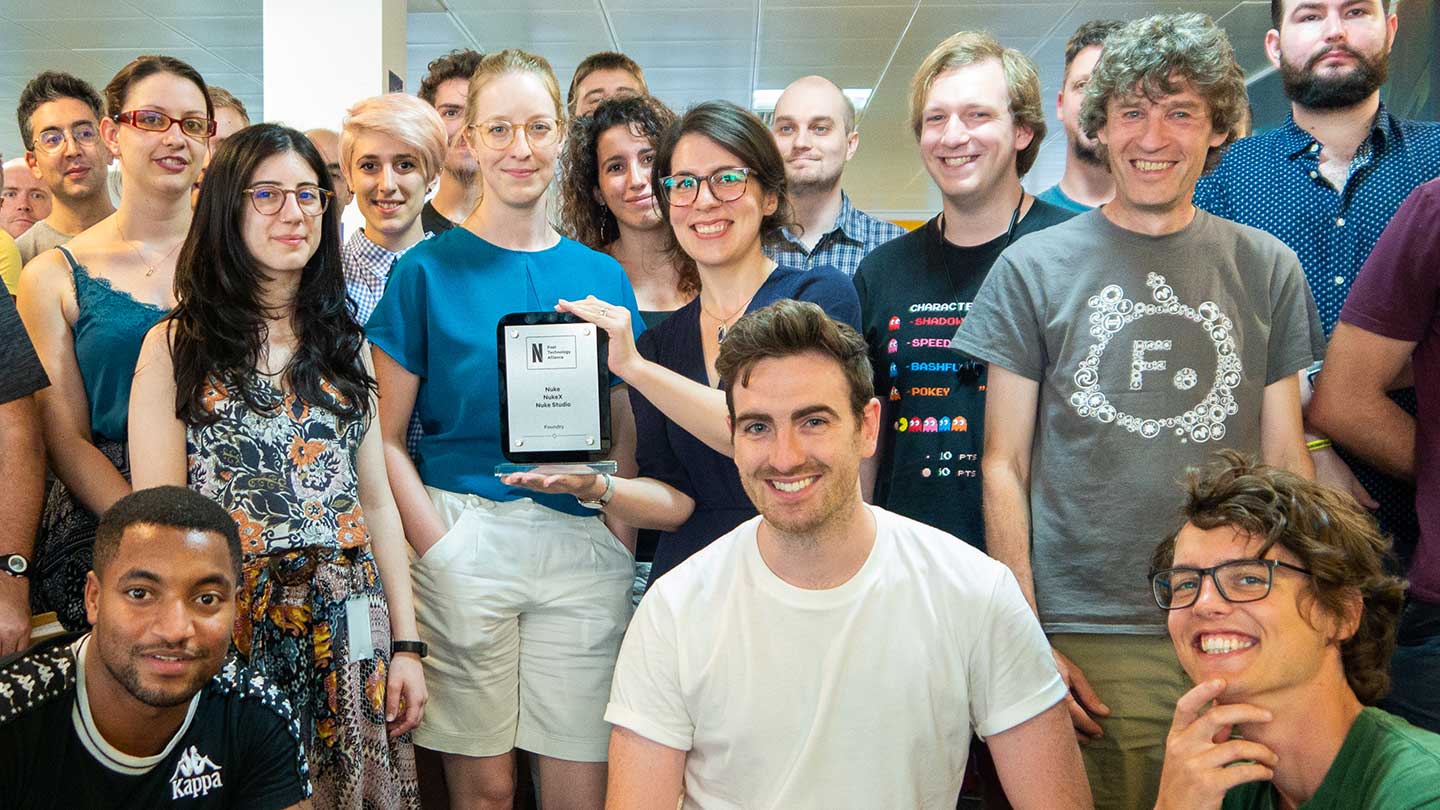 As 2020 rolled in, Nuke 12.1 was released, marking the start of a new decade and the future of what Nuke and Foundry have to offer. Nuke 12.1 included a brand new artist-friendly Shuffle node, alongside the biggest update to Nuke's Blink in years. This saw significant performance improvements, especially to the CaraVR nodes, new ways to interact and create powerful custom particle setups with the ParticleBlinkScript node. 
The release also saw enhancements Hiero and HieroPlayer, allowing users to launch custom review setups directly from a terminal, improved launch times so artists can see images faster, plus we've implemented HieroPlayer as a flipbook option. So, artists can carry their color environments across, and review and compare versions as accurately and fast as possible, and much more.
Nuke 12.2 saw a new chapter for the product with the introduction of Nuke Indie—the ultimate tool for solo artists. Nuke Indie combines the industry-leading node-based compositing toolset of NukeX with the conform, editorial and review capabilities in Nuke Studio and all at an affordable price.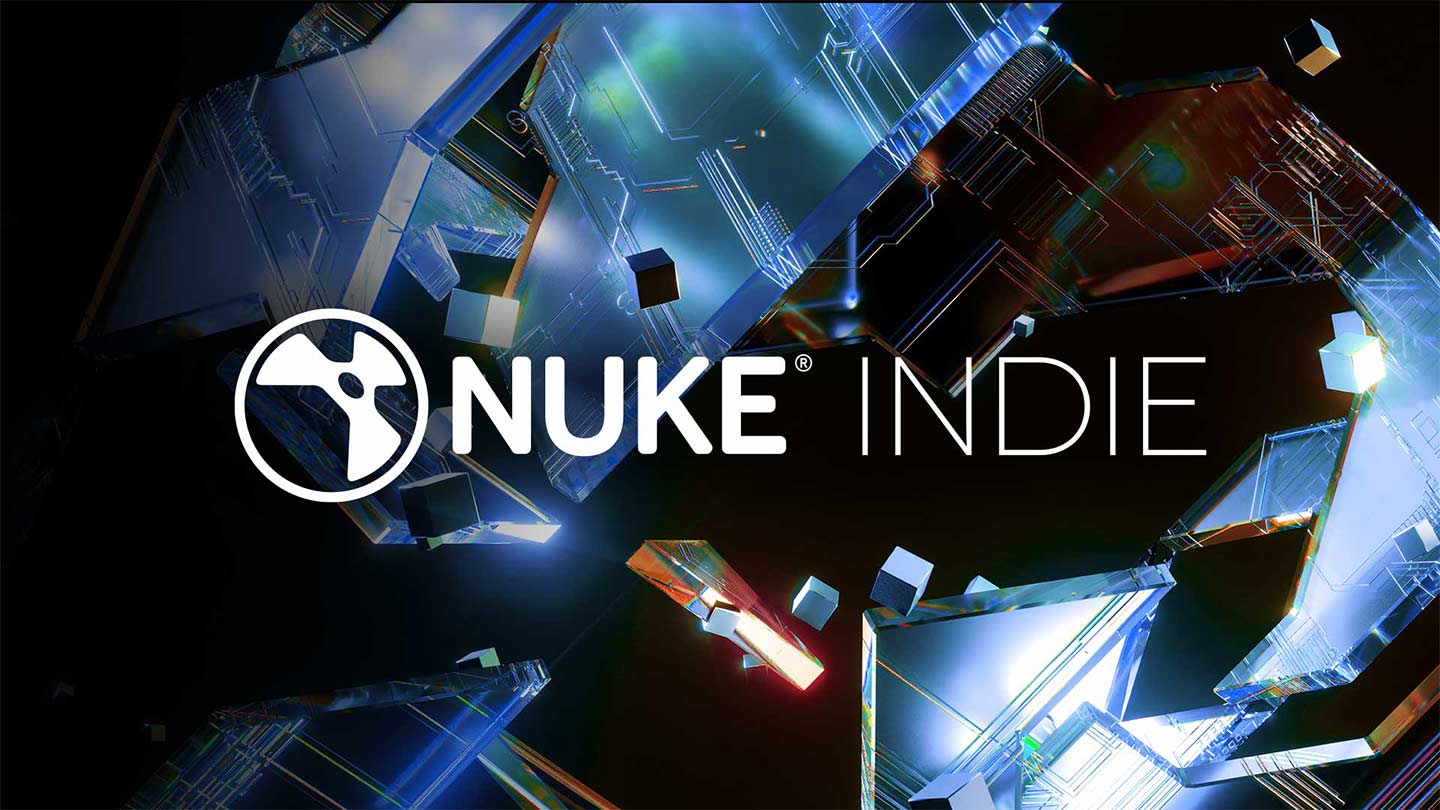 Nuke 12.2 also saw the introduction of Sync Review which allows multiple users to collaborate review sessions in Nuke Studio, Hiero and HieroPlayer. This proved to be a major help to teams hit by Covid-19 and the sudden move to remote working. The release also saw the introduction of USD import support, making Nuke the first major compositing package to support USD.
Shortly after this release, in October of 2020 Nuke was awarded an Engineering Emmy by the Television Academy. Four key contributors to Nuke—Bill Spitzak, Jonathan Egstad, Peter Crossley and Jerry Huxtable—were recognized for the tremendous impact of their work on the development of Nuke and the impact it's had on TV production. 
With 2020 firmly behind us, 2021 saw the release of Nuke 13.0 in yet another significant release for the Nuke team. The first introduction of the machine learning toolset into NukeX saw two new nodes, CopyCat and Inference. CopyCat enables artists to train their own neural networks in Nuke and apply them to multiple shots or a sequence, while Inference runs the neural networks produced by CopyCat—together these nodes put machine learning firmly into the hands of artists.
Alongside this, Nuke 13.0 saw a start to the long-awaited updates to Nuke's 3D system with the introduction of Hydra as a 3D viewport, more tools for collaborative review like the unified monitor out system implemented across the Nuke family, support for annotations in HieroPlayer and further enhancements to SyncReview.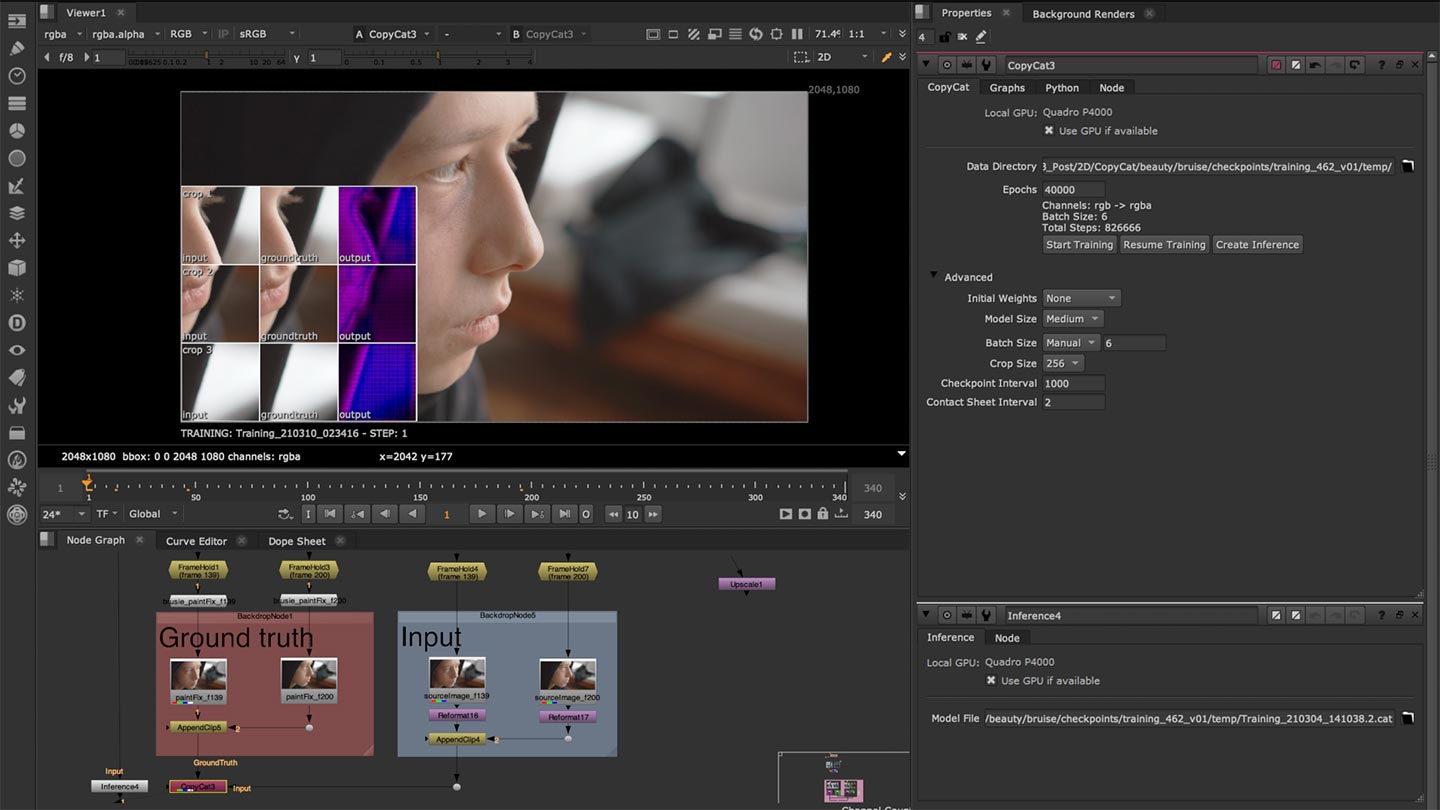 Over the years, Simon Robinson has been present for many considerable changes throughout Nuke's lifetime. "So many people have contributed to Nuke since Foundry took it on that it is largely unrecognizable as the same product, either internally or on the surface," he says. "The breadth of the feature set and the polish now make the original versions seem decidedly retro," he continues. "But the core ideas that made it such a great starting platform still persist in its DNA."
And what exciting things does the future hold for Nuke? 
Christy Anzelmo notes: "The VFX industry continues to evolve, as productions demand higher resolutions and HDR content, and there is no sign that the pace will slow down anytime soon! Rising technologies including USD, realtime and machine learning alongside advances in hardware present exciting avenues for us to continue to advance Nuke and empower VFX artists into the future."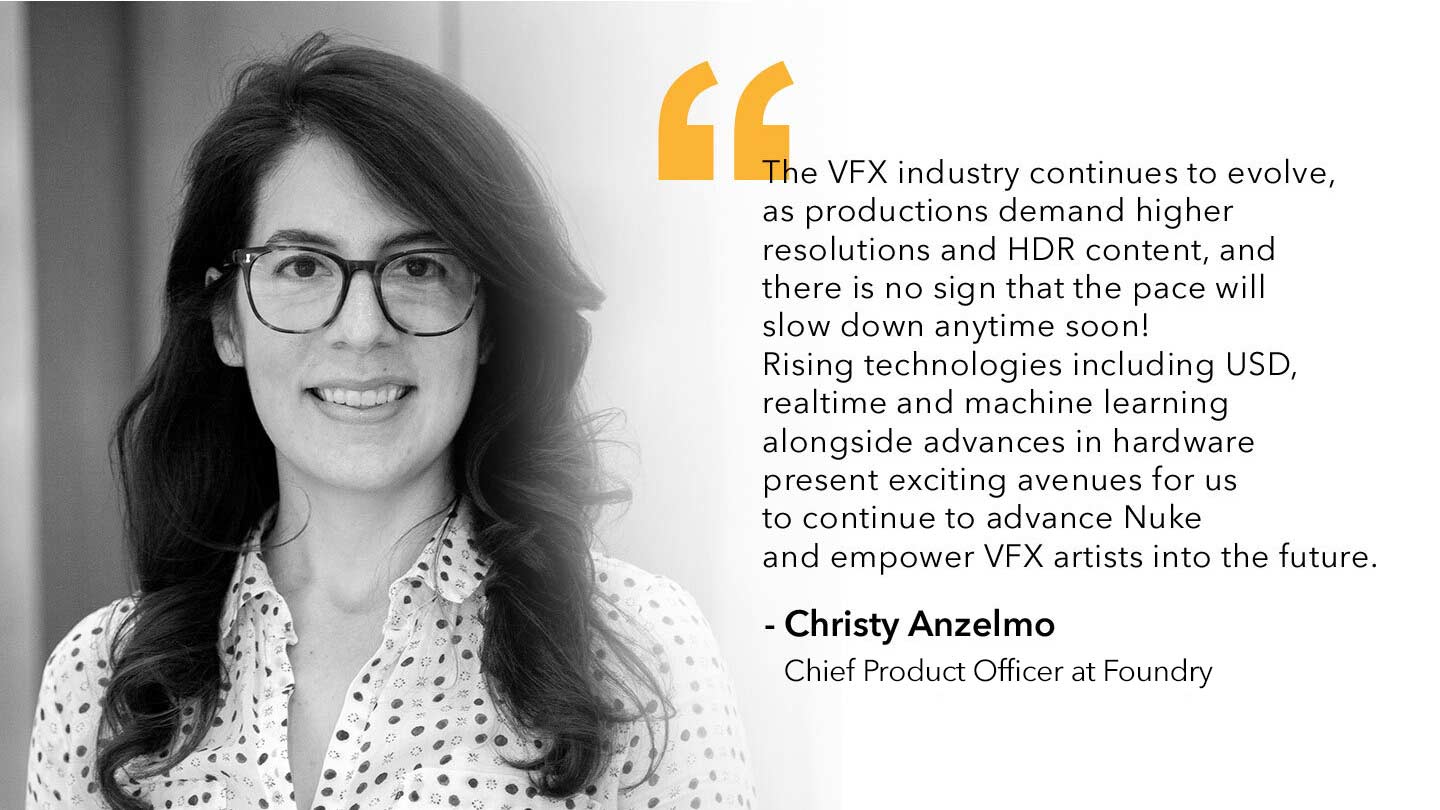 It's an exciting time in VFX, and even more so for Nuke—we can't wait to see what the decade brings. Just one more thing: ever wondered where the name came from? Step right back in time to that original command-line compositor. It was known as the 'New Compositor', or 'Nuke' for short—and it just happened to be a fitting moniker for a product about to enter the world of Flames and Infernos.