How FutureWorks created The Empire whilst implementing Katana
Image courtesy of FutureWorks
Uncover how Katana can help streamline your processes.
Discovering and implementing a new creative tool into your workflow offers many studios the chance to pause, evaluate and freshen artistic creativity. This was the case for FutureWorks when the team there chose to integrate Katana, Foundry's look development and lighting tool.
FutureWorks, the India-based company whose visual effects portfolio spans global streaming hits such as Westworld, Stranger Things, Lost in Space and many more, saw their first large-scale implementation of Katana during their work on The Empire, an Indian period drama that recently won an Animation Express VAM Summit Award.
"As a Lighting & Look development TD, the introduction of Katana has improved and streamlined the process of working on shots, meaning we can deliver massive amounts of cached data even faster than before, focusing on Photorealistic rendering to deliver the best possible quality," Pramod Khairnar tells us. "It's easy to get to grips with and means the production workflow is operating the best it can be, reflecting the immense talent of our teams."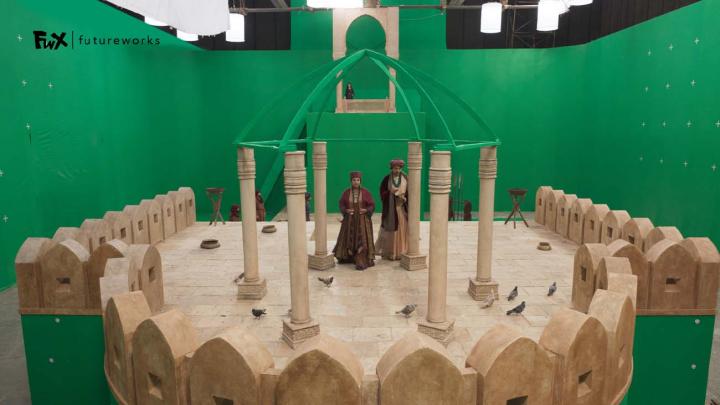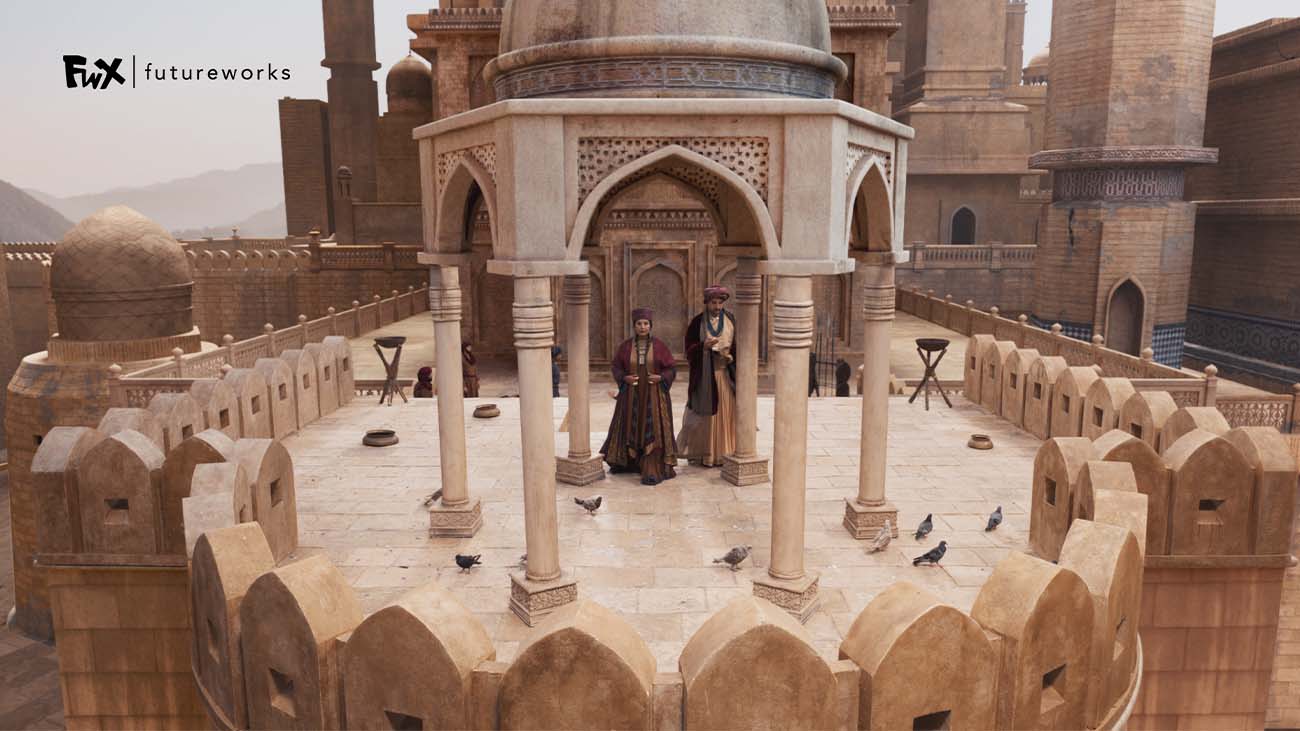 "Katana has fit seamlessly into our production process and has become part of our daily operations in our work on all shows since the success of The Empire," Siddhartha Basu, Pipeline Lead at FutureWorks, continues. "We initially started rendering environments, cached destruction simulations, and animated characters. We have since worked with creatures and characters with hair and fur sims, volumes, pyro, water sims, and crowds."
We caught up with Siddhartha Basu and Gaurav Gupta, Managing Director at FutureWorks, to discuss how Katana has further cemented FutureWorks standing as a leader in end-to-end film production, and how it helped them on The Empire.
Adopting Katana 
Learning about Katana's benefits through Foundry roadshows and case studies encouraged FutureWorks to test the tool out in its pipeline to evaluate the improvements it could help deliver.
"Over the last couple of years, with the rising success of FutureWorks, the complexity and scale of content have been increasing with tighter work schedules. Katana's track record of gracefully handling heavy data was a major reason for us to consider adopting it," Siddhartha tells us. 
While FutureWorks had initial concerns about integrating a new piece of tech into its already smooth and efficient pipeline—as any studio does when implementing a new tool—it quickly saw the advantages and simplicity of working with the lighting and look development tool, particularly on sequences with larger shot counts.
"Implementing Katana has been incredibly rewarding," Siddhartha explains. "We began setting up templates and tools which helped us accelerate our look development, rapidly rendering out sequences in an astoundingly short amount of time, with creative changes up till the final week of delivery. We were particularly happy with the immediate benefits of negligible scene load times owing to Katana's deferred loading."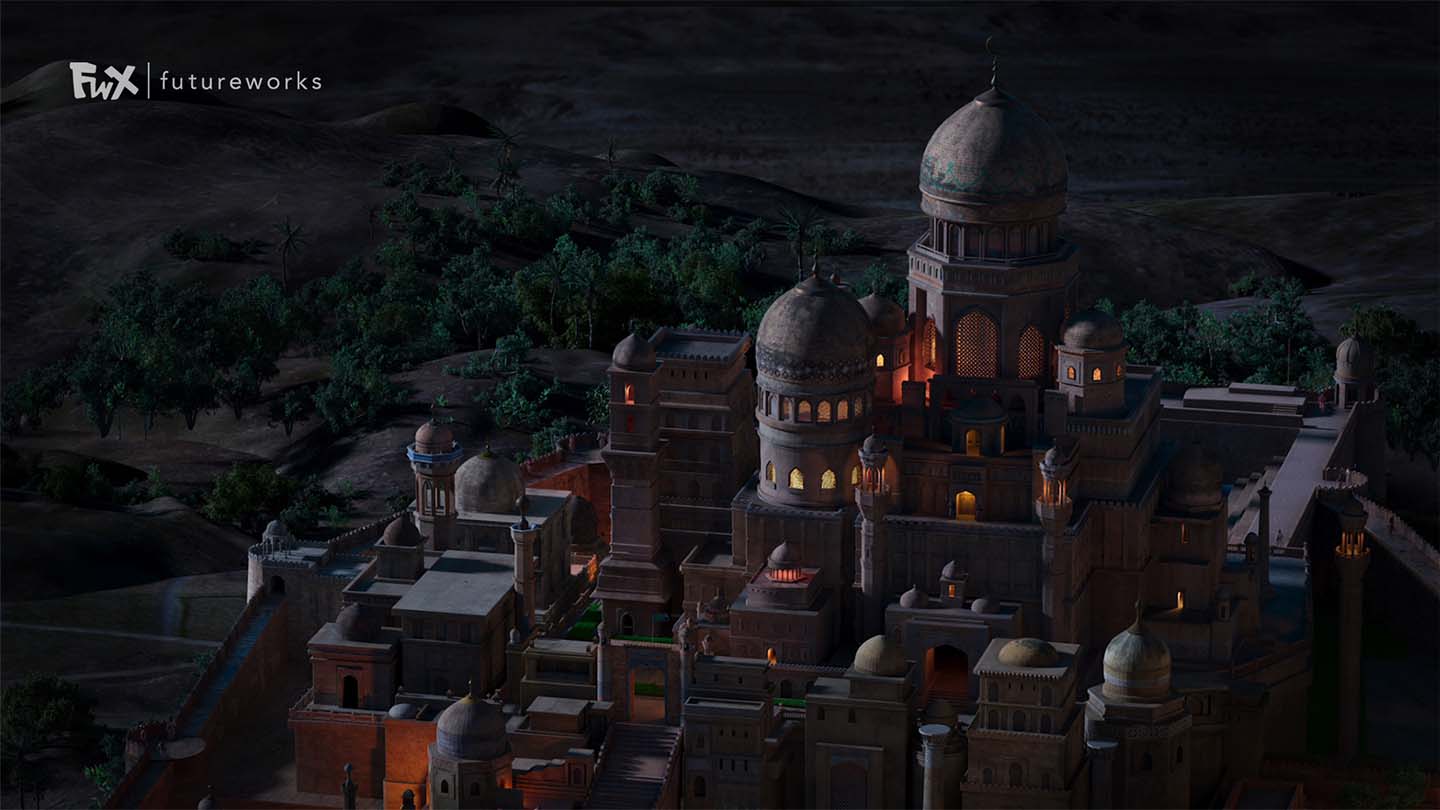 Prior to Katana, on shows with large CG datasets, the FutureWorks team often navigated high scene load times, unresponsive viewports and crashes. To circumvent this, they've added several layers of optimization. Katana was able to handle these challenges with ease, enabling the team to focus their efforts on automating rendering workflows and negating any more barriers they came up against. They also used other tools, including more from the Foundry suite, to help amplify their workflow further.
"We use Maya to model, rig, layout, and animate. The data generated is then cached out, textured in Mari, and passed through our look development and multi-shot templates in Katana. This is then sent to our Nuke preset graphs," Siddhartha tells us.
"Interop is particularly simple because our templates help us iterate through many versions with minimal effort. We have also begun utilizing USD as our primary scene description format because of its flexible composition, and are currently focusing our development efforts on building tools around it." 
Creating The Empire
Working with new technology on a show with tight delivery schedules and creative ambitions is always a challenging process. To add to this, The Empire also had some highly intricate scenes which the FutureWorks team wanted to ensure were delivered to the highest standard–including a CGI elephant in the opening battle scene.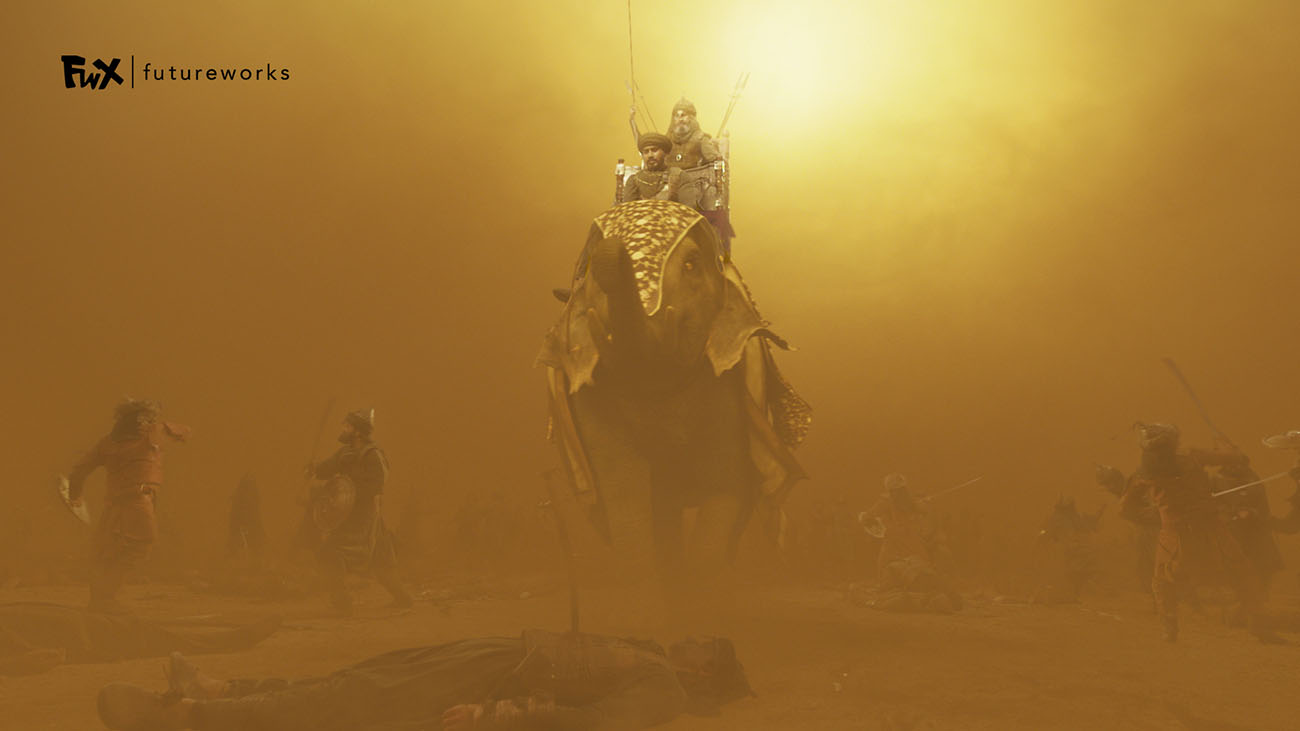 "The other battle scenes in the later episodes were also very demanding," Siddhartha tells us. "We had to ensure there was a sense of scale to the action, which involved a lot of close-ups of CGI horses. There was also a complete 360 green screen sequence that takes place on top of a palace set and ends in an earthquake climax—this was where we really saw Katana flex its muscles and add to our existing capabilities."
Katana helped FutureWorks raise its already high standards and push the boundaries for The Empire, enabling the company to achieve high volumes of work with fewer artists and under tight production deadlines.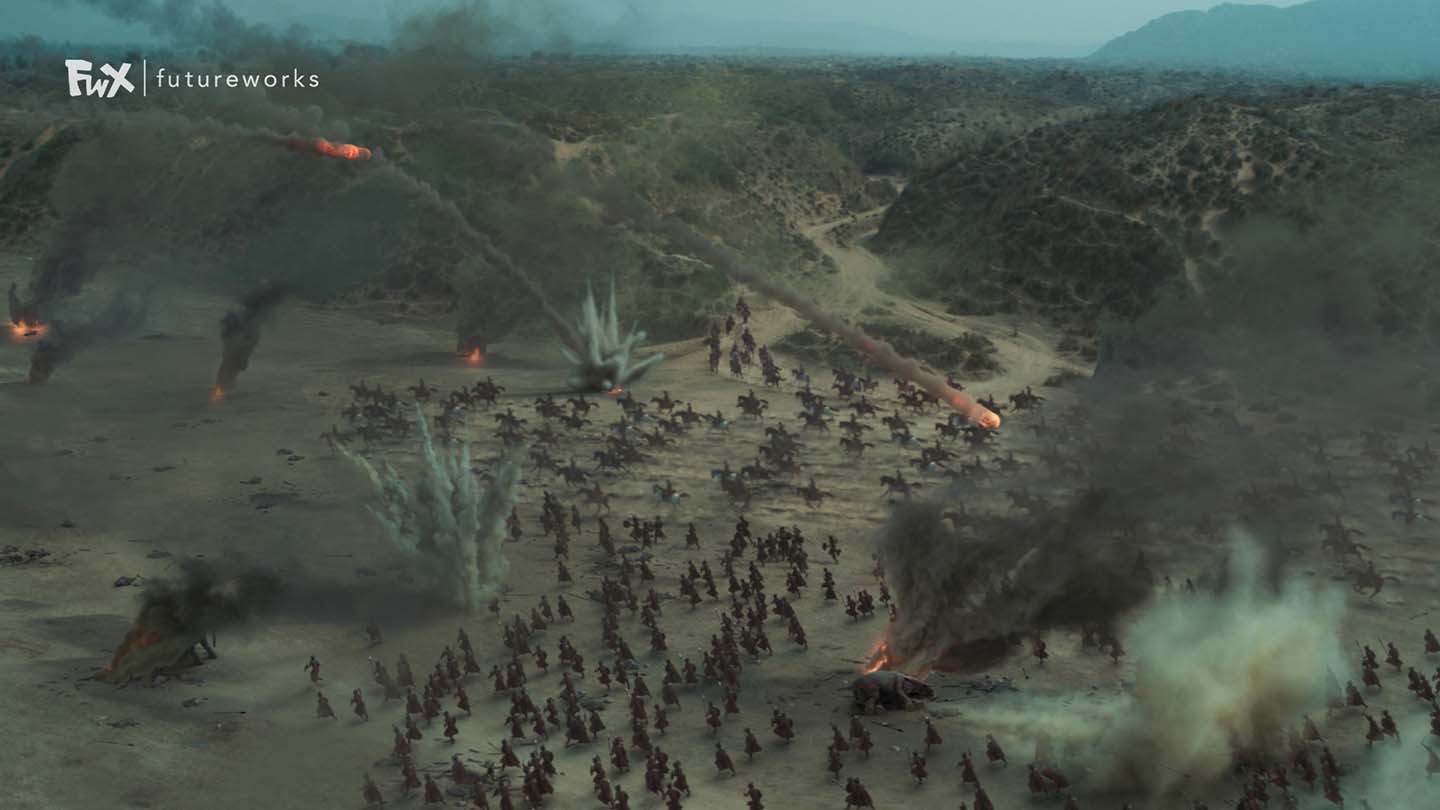 "We were able to deliver about 198 final shots of a Ferghana valley earthquake sequence. This had massive cached debris data, along with the entire city and valley set with instanced foliage and houses, and polygon counts beyond a few million, with UDIM textures up to 100 tiles for many assets. We achieved this within a week with only two lighters, both of which were new to Katana–a truly impressive feat. For the Kabul city sequences, one lighter was able to deliver all shots—including doing the layout—with asset updates in the last three days of delivery."
All the hard work paid off and the FutureWorks team won the IWM Digital Award and the Animation Express VAM Summit Award 2022 for their VFX work on The Empire.
"Our talented team of artists put a great deal of effort into every shot and sequence. It was an honor to be nominated alongside some incredible work, and to win was the icing on the cake," Gaurav tells us.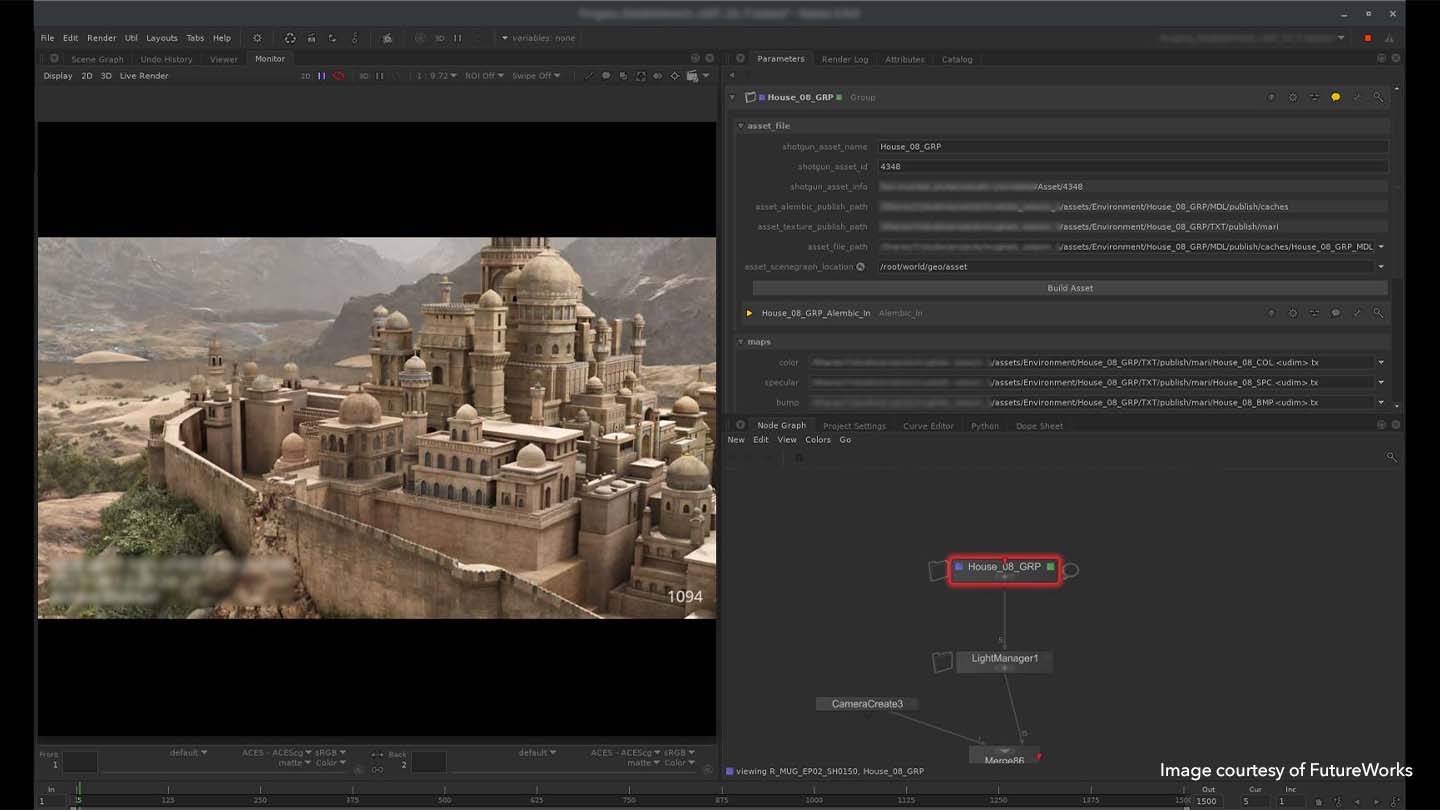 Final thoughts and guidance 
Siddhartha, Gaurav and the team at FutureWorks have some advice for those considering adopting Katana into their pipeline:
"When starting out, teams new to Katana need some time to get used to working procedurally," Siddhartha explains. "This might feel daunting in a fast-paced work environment. However, in our experience, the initial time spent setting up the pipeline is justified by the complexity of work we were able to take on without the extra optimization and debugging steps needed to manage common problems on asset-heavy shows."
"Katana's node-based structure is ideal for standardizing workflows across shows. Early on, an experienced lighter can set up preliminary node trees, parts of which can then be automated with macros and tools by a developer or TD. Assets organized into logical groups and fixed naming conventions with metadata, tagging for shader assignments, scene compositions and render setups, rule-based look development, and lighting templates are a few of the ways to make versatile project-agnostic blueprints to deploy in production for larger teams," Siddhartha continues.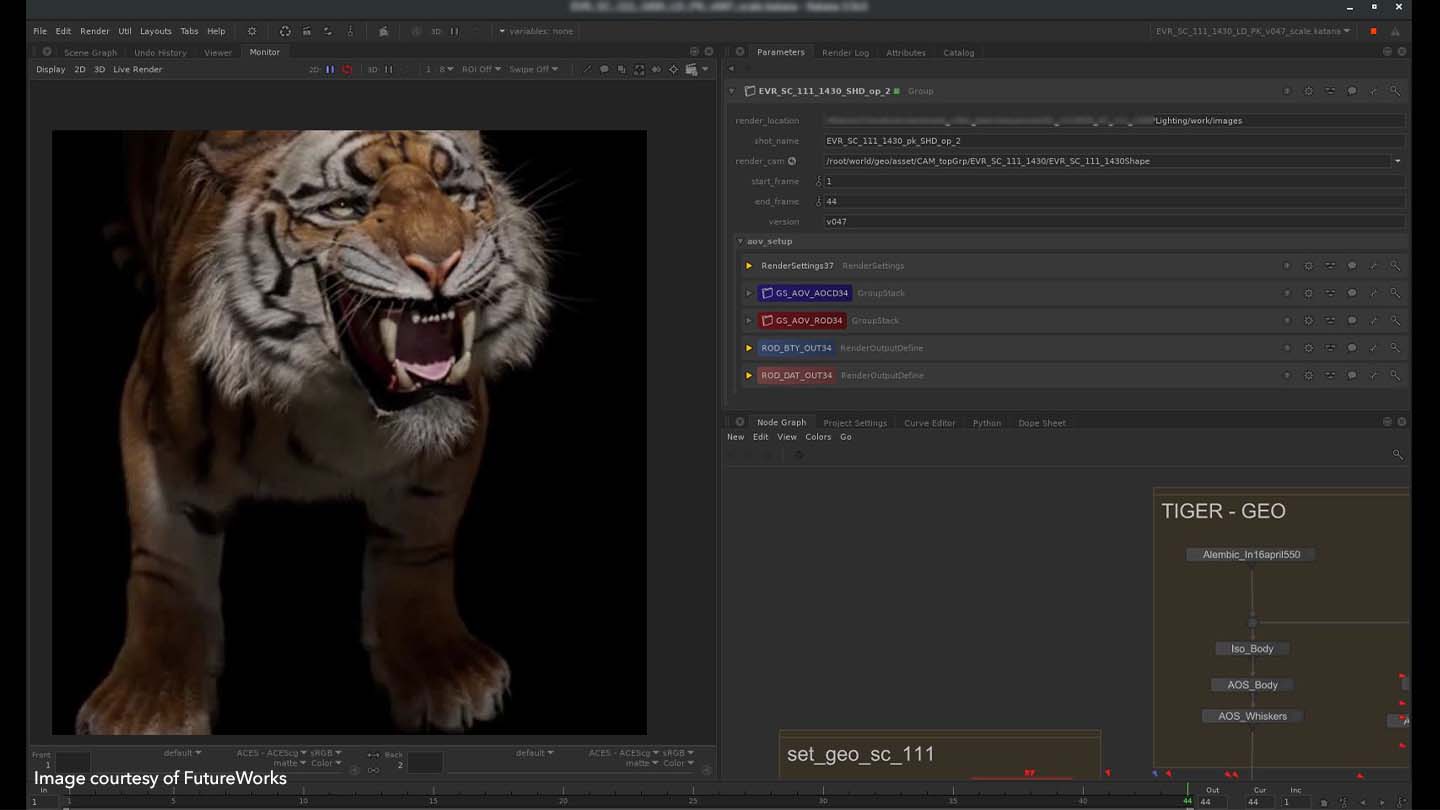 We finish on some words from Suresh Talupla, CG Supervisor at FutureWorks:
"Working at FutureWorks is amazing for the quality and quantity of work coming in, paired with access to some of the best tools out there, such as Katana, which has revolutionized our rendering pipeline. Katana enables us to create faster iterations, develop the look before the asset development is locked, and achieve realistic results quickly and effectively, breathing life into the characters and worlds we are creating."
Interested in Katana? Check out our solutions page for more information.